Learn How to Make Truffle Butter
Truffle butter is easy to prepare and should be done in advance to ensure the flavour is maximized. Use the truffle butter as a condiment, sparingly so as not to overpower the dish. What to do with truffle butter?
Here, are a few delicious ideas:
– eat on fresh bread
– stirred into pasta dishes
– put a slice on a sizzling steak
– stir into scrambled eggs
– mix into risotto
– add to mashed potatoes
– spread on grilled cheese sandwiches
– in the pan sauces with chicken or beef
– tossed into crisply cooked French beans
– melt it over hot asparagus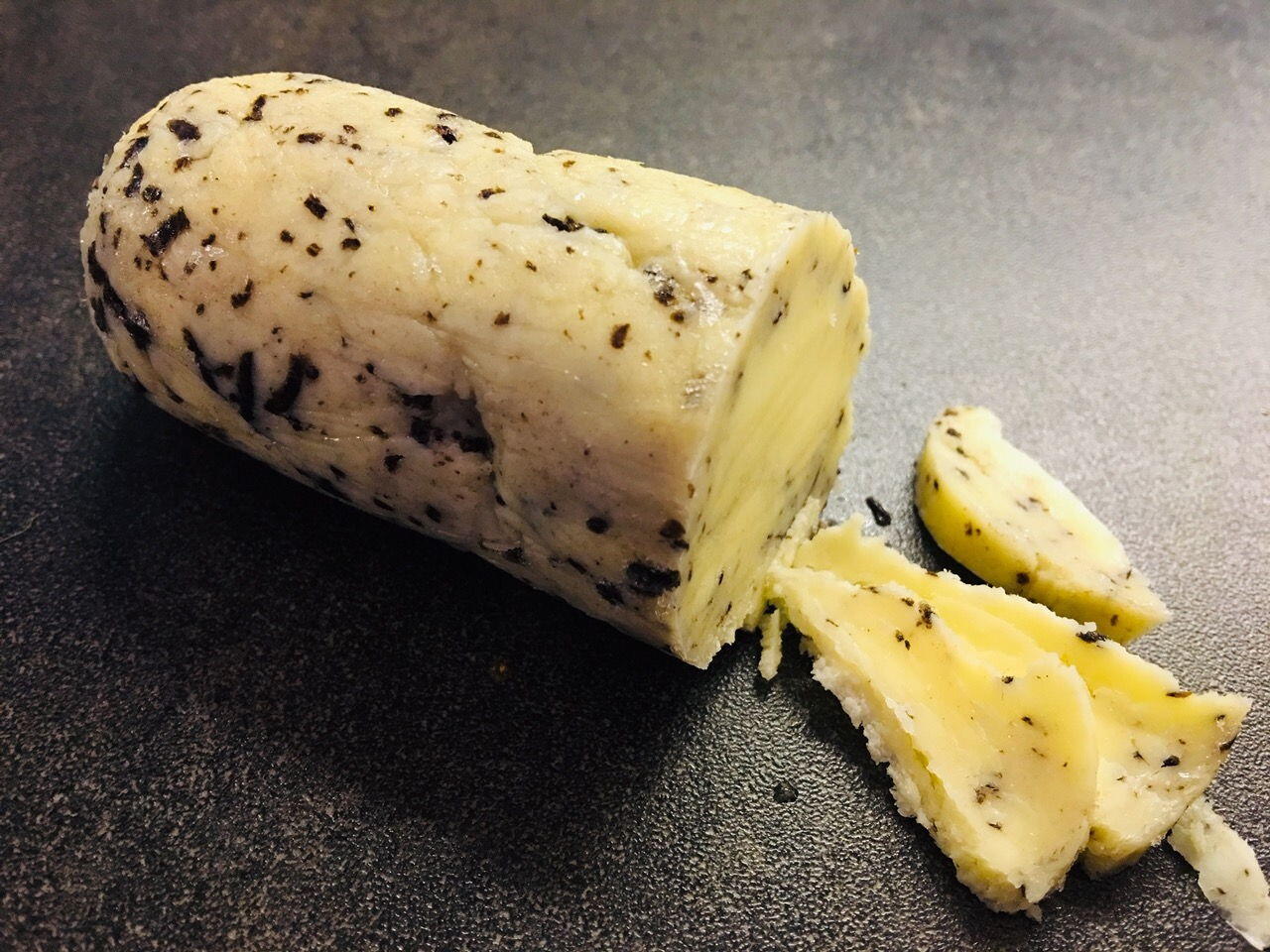 Truffle Butter
Easy to prepare and adds that "wow" factor to a dish.
Ingredients
30

g (1 oz)

Fresh Black Truffle

grated

500

g (17oz)

Salted butter

softened
Instructions
Mash the butter with fork until light and fluffy then stir in the grated truffle and mix well.

Place on a piece of baking paper and shape into a log.

Cover with cling film, roll up tight and tie ends.

Refrigerate for at least 3 days. The longer the truffle is infused, the stronger it will be.

Cut into slices as you need it.
Notes
The truffle butter will keep for 2 weeks in the fridge or it can also be frozen.
For more about truffles in the South of France, read this post Elusive Truffles Hunting for Black Gold in Provence.
Other Truffle Recipes
Recipe for Chicken and Truffles
Truffled Devilled Eggs a Classic Recipe to Another Level