Embrace the Lavender Seasons in Provence
Purple Lavender
It's the essence of Provence—intoxicating, calming, soothing, stunning—the purple elixir of Provence. Yet, it's here for just a short time—at its peak in July but still stunning at the end of June. Provence is raw, rugged, and enchanting all year, but how can one resist being there when the purple elixir makes its show? There are beautiful photos on Cobblestone and Vineyards of Cheryl's visit to the lavender fields of Provence in June.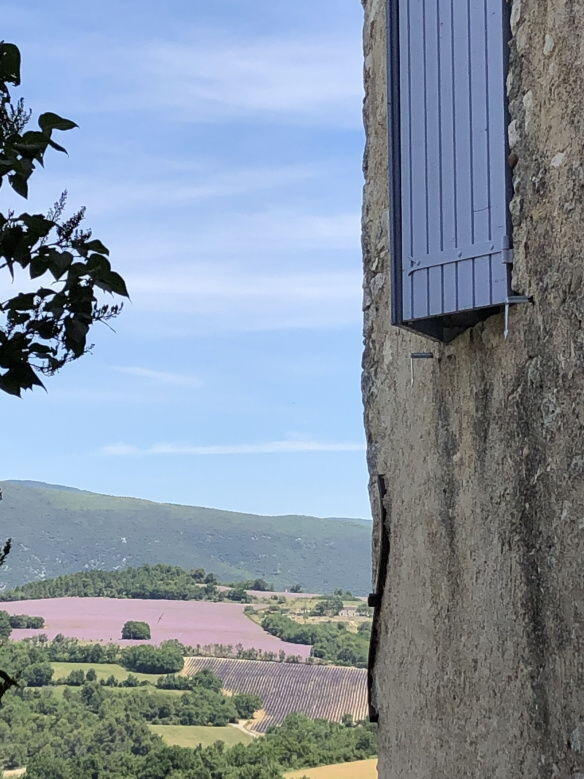 Provence Lavender in June – August
This two-month period from mid-June to mid-August is the peak of the lavender season in Provence. The exact timing of the flowers depends on what Mother Nature delivers in the first part of the year. A cold, wet spring will translate into later blooms. The lavender fields at lower elevations, and with good sun exposure tend to bloom sooner than those at higher elevations.
A lavender farmer will wait for the flowers to reach their absolute peak before harvesting. For those who produce lavender essential oils, this is critical to maximizing the output from the distillation process. Discover how lavender is processed.
Often by mid-July, the fields are blooming. When the lavender is harvested in Provence, a heavenly scent is carried on warm evening breezes. Alerted by the first wafts of perfumed air, from our terrace we can sometimes see the smoke rising from the other side of a small ridge. The lavender distillation has begun.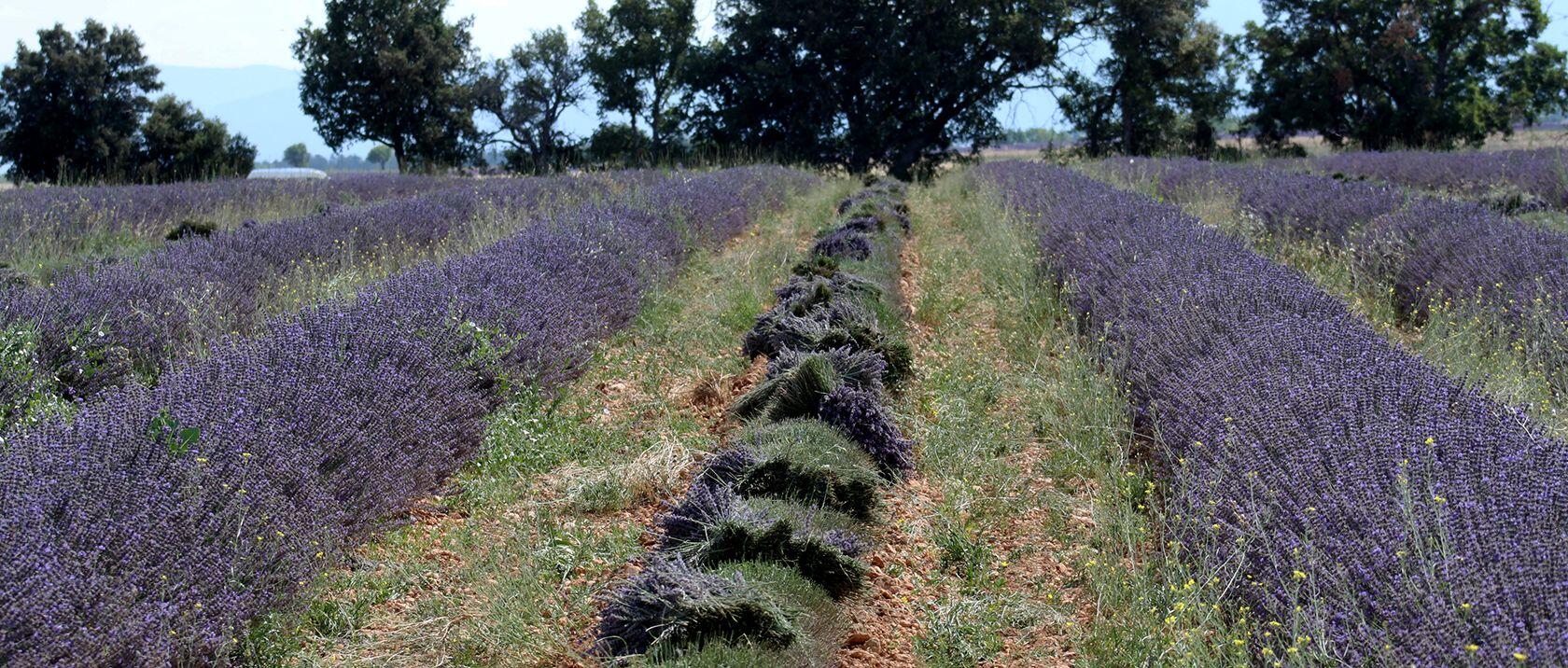 Sault is generally considered to be the centre of Lavender in the region. However, you can find large-scale fields in the Vaucluse, in markets, the Luberon, the Valensole Plateau, la Vallée de Jabron, and if you are lucky a field to yourself off-the-beaten-track.
There are many festivals dedicated to this purple flower of Provence. These are family-friendly events with all sorts of activities including traditional lavender cutting demonstrations, markets, lavender-inspired crafts, decorated floats and more. The final celebration of the season is the Sault lavender festival which happens annually (rain or shine) on August 15th.
Provence Lavender in September – May
Then the lavender season is over. The plants have had their annual haircut. Slowly the little green rows of plants shaped like hedgehogs turn brown then a dusty grey. It's time for the plants to rejuvenate after their big season.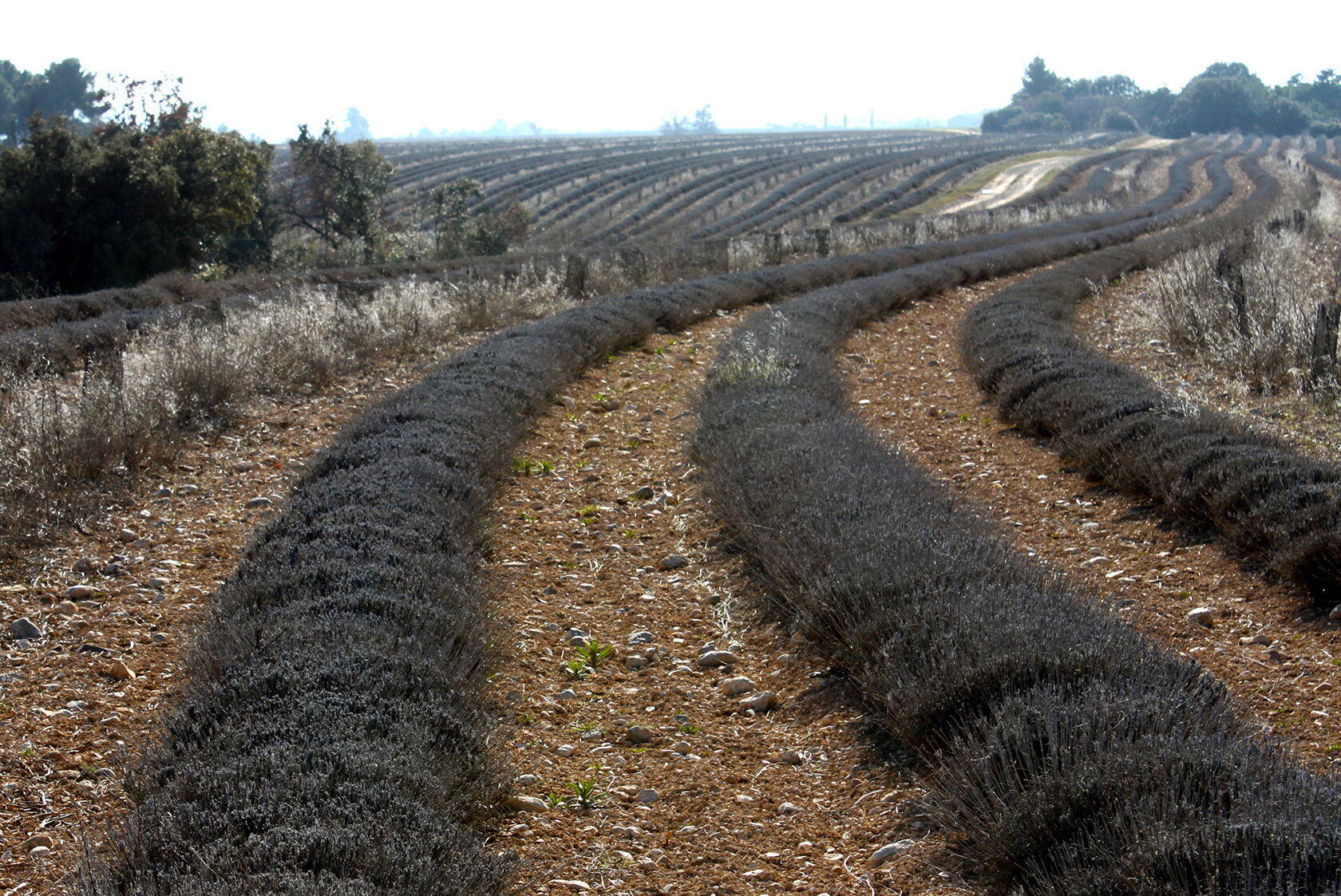 All rights reserved. Perfectly Provence articles and other content may not be published, broadcast, rewritten (including translations into other languages) or redistributed without written permission. For usage information, please contact us.
Syndication Information
Affiliate Information
As an Amazon Associate, this website earns from qualifying purchases. Some recipes, posts and pages may have affiliate links. If you purchase via these links, we receive a small commission that does not impact your price. Thank you in advance for supporting our work to maintain Perfectly Provence.