How to Import your Car and Household Goods into Provence
EU Imports Need to Know
As a fully-fledged member of the European Union, it's fair to say that the economy of France has benefitted considerably from the freedom of movement and continued migration. France is an attractive location for individuals looking to work or live in, one of the EU's most populated countries.
France is also a country that has an affinity with nations further afield, however, with Canada offering a relevant case in point. In fact, Canada has an estimated six million native French speakers within its shores, with the majority residing in Quebec and the rest distributed nationwide.
Whether you're looking to relocate to France from outside or inside the EU, however, importing your goods will be subject to a number of stringent rules and conditions. In this article, we're going to tell you everything you need to know when it comes to moving to your car and household items to France. We're going to cover things like:
The different things you'll need to know to import your car and household items from outside of the EU.
What documents you'll need to get approved and speed up the process.
The types of things that the French government will look for.
Specific items that are restricted.
Other rules and customs that you should be aware of.
Importing Cars and Goods from Outside the EU
When it comes to importing cars from a non-EU member state such as Canada or the U.S., anyone relocating to Provence in France needs to be particularly vigilant.
The good news is that no standard duty is payable on a used vehicle that is imported for personal use, provided that all customs fees and tax levies were paid in the country of origin at the time of the purchase.
Similarly, the vehicle must have been registered in your name for six months or more, while you must have existed as a resident outside of the EU for a minimum of 12 months.
To comply with existing law, you'll need to take your vehicle's original registration documents to the Centre des Impots at the earliest opportunity when you land in Provence. If your paperwork is approved, you'll be issued with a fiscal certificate or tax clearance forms for your records.
A basic tax charge will be applied at this stage too, with the value of this based on the age and mileage of the vehicle. Finally, a certificat de dédouanement 846-A is issued for your reference, and you'll need to keep this stored securely somewhere in your new home.
It's also important to register your car online as soon as possible, and you can complete this task through the Agence Nationale Des Titres Securisées (ANTS). This agency is now solely responsible for issuing car registration documents in France, with each vehicle requiring a Carte Grise certification to drive on the open road. Here, is some additional information from LegalPlace on the advantages of the ANTS process.
Stay on Top of Things
You'll need to be proactive with your vehicle registration. In France, the law compels you to register the car within one month of you becoming a resident. Failure to do so can lead to complications, fines, and other legal headaches.
The online registration process is relatively straightforward, but we've broken this down into actionable steps for you below.
Start by logging into the ANTS website through France Connect
Then select Je souhaite faire une autre demarche
You'll then land on the page Autre demande
Select Immatriculer un vehcule pour une premiere fois en France under Categorie
Then click through Immatriculer un Vehicule en provenance de l'etranger under Sous-Categorie
At this point, you'll be encouraged to complete the registration process by uploading a number of identification documents, each of which should have been scanned from an original. When importing a vehicle from outside of the EU, you'll need to provide more documentation than individuals who reside within the European Union, including the following:
Proof of identity
Proof of residence (property title deeds, rental contract, utility bill, insurance certificate)
A copy of the foreign registration certificate or proof of ownership of the vehicle
Copy of the attestation de conformité (issued by the manufacturer or their agent) OR a certificate of conformity issued by DREAL (Direction régionale de l'environnement et l'aménagement et du logement) OR Attestation RTI (Reception à Titre Isolé) from DREAL.
A copy of the certificate of purchase and customs clearance certificate (issued by the Centre des Impots)
French Côntrole technique certificate if the car is more than four years old; this must have occurred  less than six months previously (two months if a contre-visite or re-test is required)
Certificat de dédouanement 846 A
Cerfa Form13750*05
Importing Household Items
In the case of household items, there are similar restrictions facing those relocating from North America, Canada or anywhere else outside of the EU.
Firstly, you need to recognize that there are a number of prohibited and restricted goods listed by the French authorities, and this may force you to leave some of your possessions behind. These include standard items such as drugs, narcotics, ivory, and hides of protected species, alongside restricted possessions like arms and ammunition. The latter will require a special permit, and you'll need to apply for this before you make the trip overseas.
Regarding customs regulations, several documents are required when importing household goods. The first, and arguably most important, of these, is a detailed inventory complete with valuations, which is signed and dated on each page and indicates the estimated financial value of your possessions.
This should be accompanied with two utility bills to confirm your French address and proof of residence in Provence, along with a valid passport. You'll also need to present the French customs with a non-resale certificate (Certificat de non-cession), which you can obtain at the French consulate of the specific country that you're relocating from.
Typically, household goods from a non-EU country like the U.S. may be imported duty-free so long as they meet a number of defined criteria. More specifically, you'll need to have owned and used them for more than six months abroad, while any consignment must be fully reported, documented and listed at the time of the initial import.
You must also import your goods within one year of your residence transfer. Otherwise, you'll need to commence the process again and fill out brand new paperwork.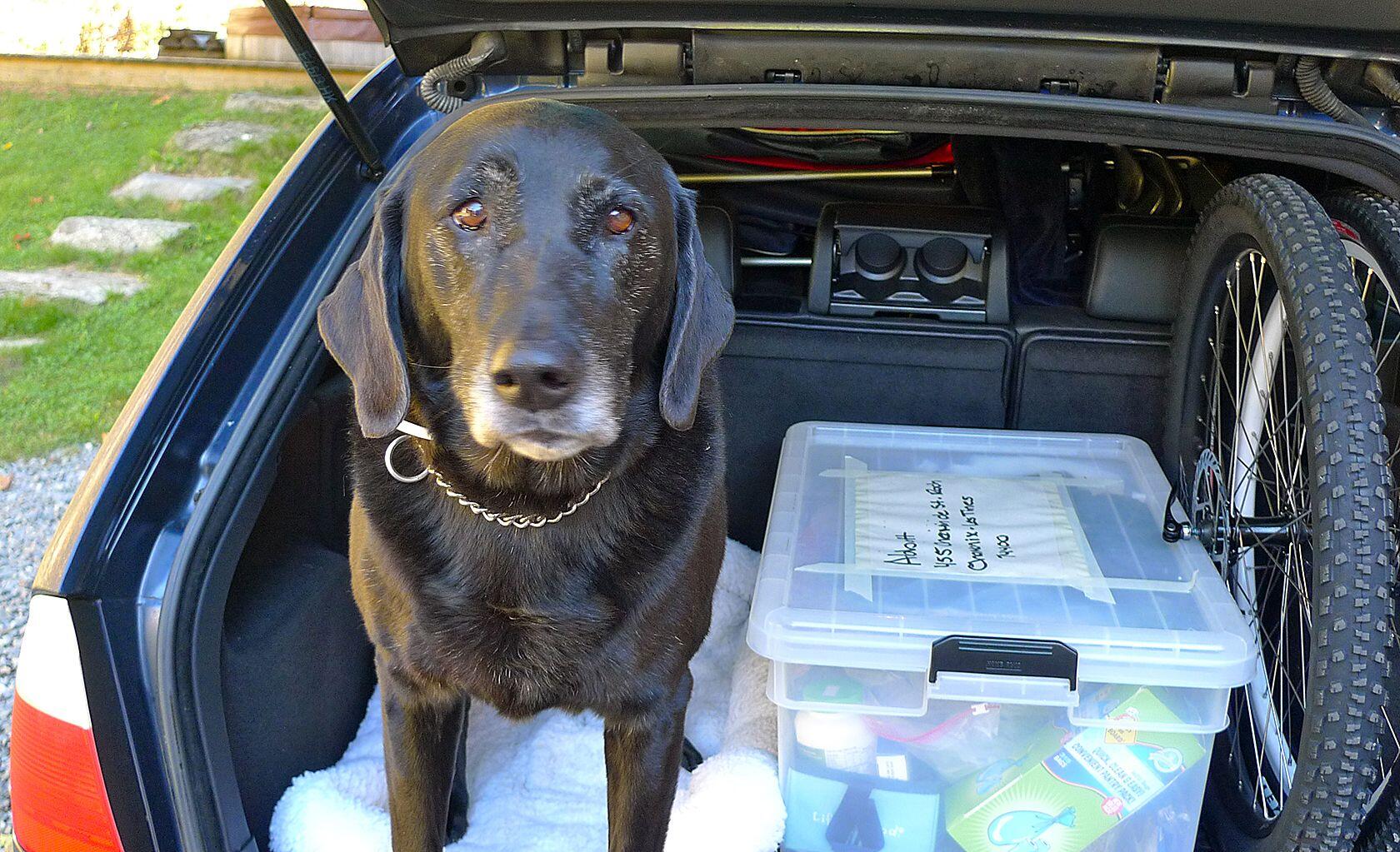 Other Things to Consider
As we've already touched upon, the process about non-EU migration into Provence is far more complex and detailed than the one available to European Union citizens. Fortunately, the logistics firm that you partner with can help to populate and organize the precise import documentation that is required, particularly when shipping in bulk or dealing with big-ticket items such as cars.
According to A-1 Auto Transport, Inc., the logistics company you choose to work with should provide an attestation of transfer stating that the individual shipper has been living outside of France for more than a year. This, along with a certificate of residence that can be obtained from the French consulate of your country of origin, will help to create a seamless relocation that is both time and cost-effective.
Remember, a professional international shipping company with experience dealing with the French government will be experienced with the different laws, regulations, and customs of the country. While it may cost you more, bypassing the legal headaches associated with an international move is worth it because, in the end, it will save you time and money.
Relocating to France from Another EU Member State
The contrast when importing from an EU member state is stark. There is no duty payable on a vehicle imported from inside the EU, so long as the VAT has been paid in the country of origin, the car is at least six months old and has traversed at least 6,000 km before entering France.
The TVA must also be paid on any such vehicle, however, unless the French Fiscal Services are provided with an original receipt stating that the VAT has been paid in full.
The process for registering cars and households goods when relocating from another EU member state is also relatively streamlined, with European Union residents entitled to provide less documentation to the authorities.
So, while these individuals will still be required to log in to the ANTS website through France Connect and follow the same initial steps, they'll only be compelled to upload scanned copies of proof of residence, proof of ownership, a foreign registration certificate and a Côntrole technique document if required.
Similarly, no duty at all is payable on your used personal effects, including households goods and items of furniture. This is provided that any associated VAT levies have been paid in the owner's country of origin and the items in question are imported purely for personal use.
New goods are exempt from this rule, and anything purchased once you've landed in France will be taxed according to the standard rate.
Unsurprisingly, the list of prohibited and restricted goods remains the same for EU residents, so you'll need to refer to this to identify any items that may require special authorization to bring into the country.
Making the Move to Provence
So there you have it, our detailed guide to relocating to France from a non-EU member state such as Canada or the U.S.
Whenever completing such a move, we'd recommend that you complete your own research into the precise requirements for relocation, in order to ensure that you're compliant with the necessary laws and regulations.
Moving to France isn't as easy as some of the other EU member states. Still, don't be discouraged. As we explained above, a little preparation goes a long way when it comes to completing a move like this. Take the time to get all your documentation in order, ensure that you aren't importing restricted goods, and don't be afraid to hire reliable logistics companies to help you out.
And as always, if you have any questions at all, Perfectly Provence is here to help. We have detailed guides on the region, things to do, and everything you need to know about this great country.
---
This article was provided by A-1 Auto Transport – a leader in shipping internationally to France. With over 20 years of experience moving vehicles and homes globally, A-1 is recognised for its experience, expertise, and stellar customer service.