How to Spend a Week Touring Provence from Apt
After living in Provence for a few years and running holiday rental apartments in the heart of Apt, Jen and Chris Mallon continue their exploration of the region. They are wonderful hosts and always happy to help guests with ideas for sightseeing, avoiding the crowds, and some of their favourite spots for wine tasting. Below, the Mallons share a sample itinerary for a holiday week in Provence. Let yourself imagine arriving on a Friday evening and starting early the next day on a lovely excursion.
What do you suggest to guests that they must do while in Provence?
Get out into the countryside, the smaller villages, away from the tourist attractions and crowds. It is possible, even in summer – you need to adapt your itinerary – to get up and see the sunrise, be in the bakery queue with the locals and take a siesta in the afternoon.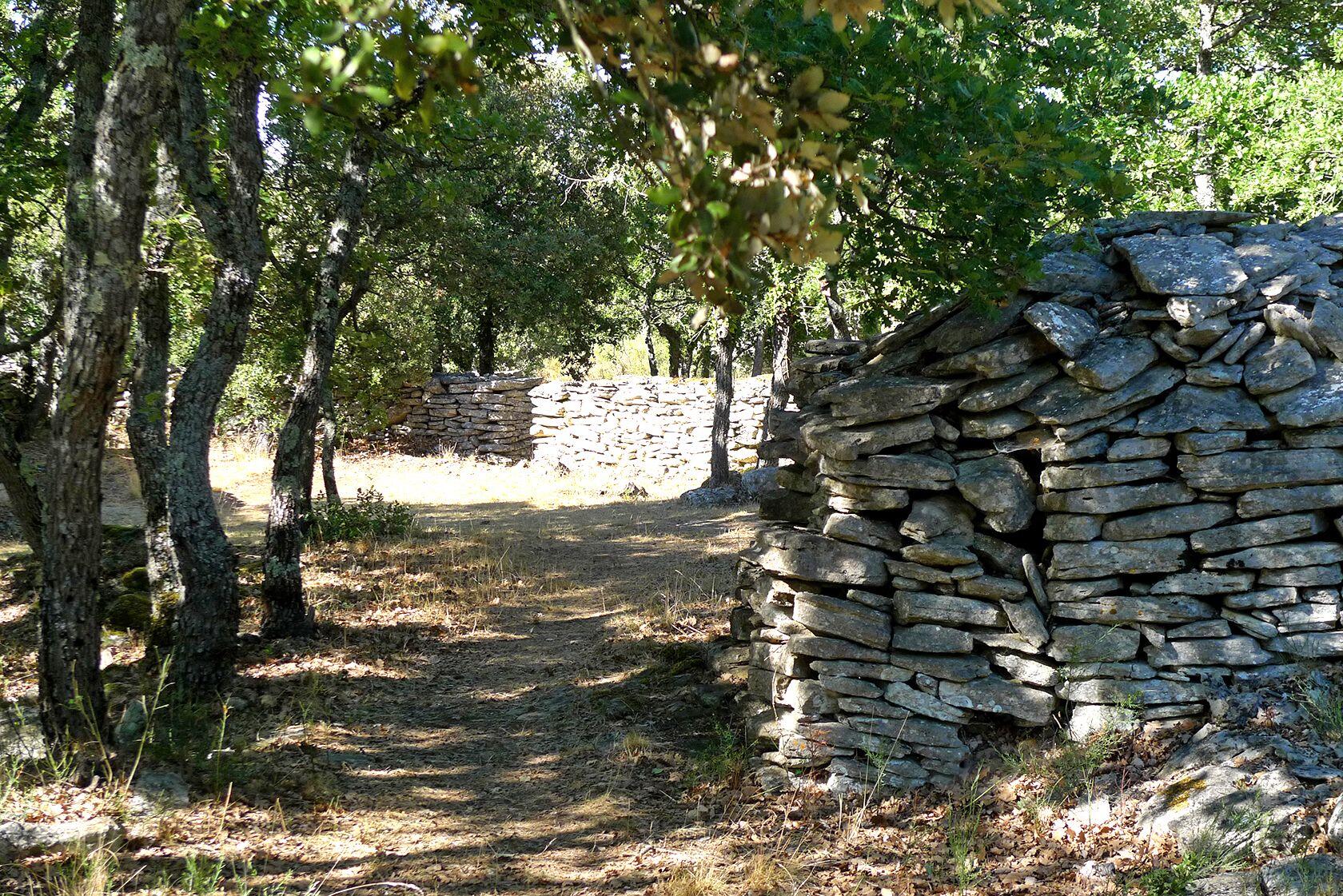 Saturday Markets
Spend the morning enjoying the excellent market throughout the streets and squares of Apt. If you like people watching, plan to arrive early for a café table. Explore the market stands with a wide range of fresh, seasonal produce. The Apt market is one of the largest in the area, and where you will find everything, including Mediterranean fish, paella, North African dishes alongside traditional Provencal fabrics. Stock up on a few ingredients for a meal or two later in the week.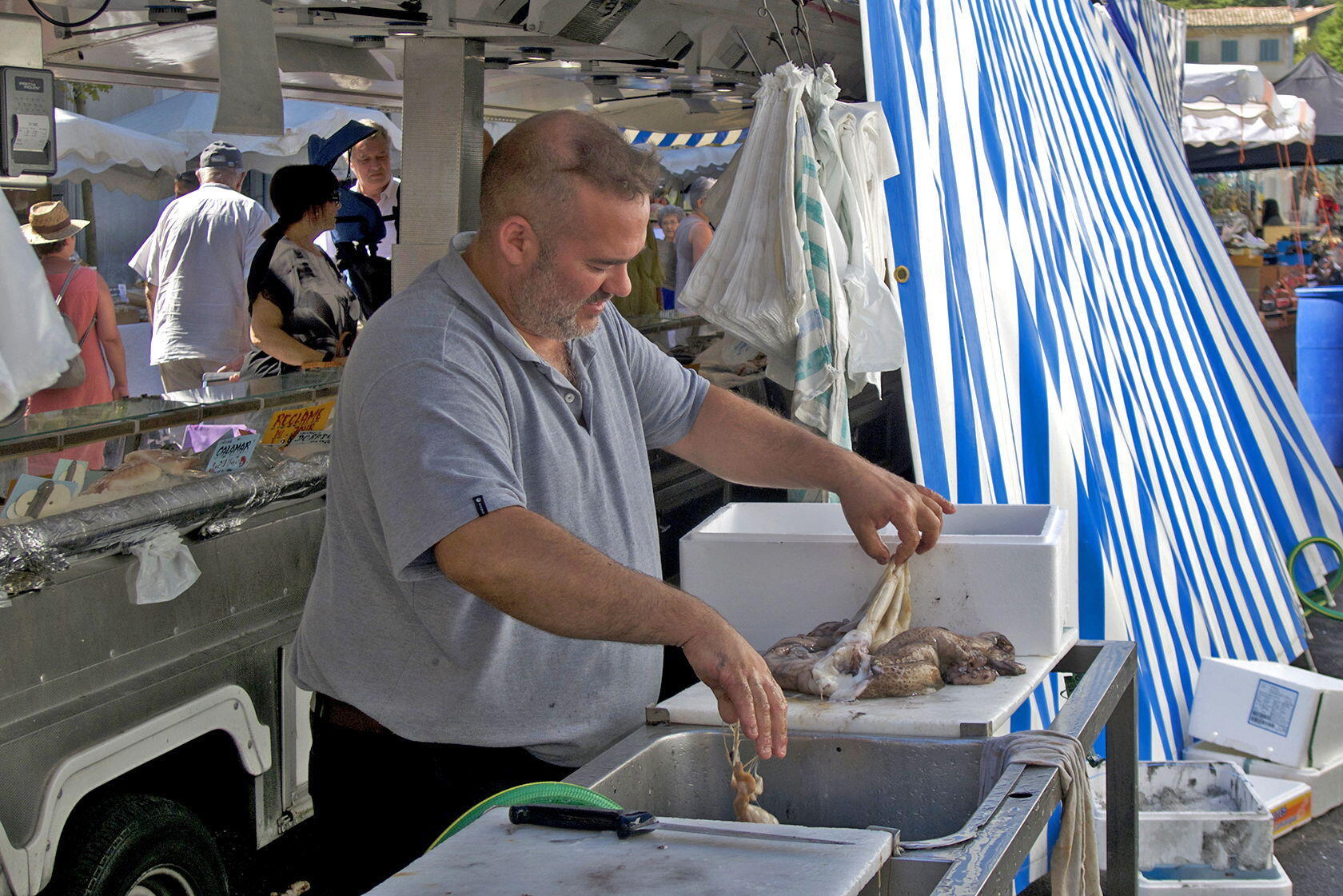 Alternatively, drive to Villeneuve-lès-Avignon for the weekly brocante. Even if you are not shopping for anything, these flea markets are designed for "window shopping." Enjoy a leisurely lunch in Villeneuve or Avignon and explore the Papal City after your meal. If you are in the mood for a more extended excursion, drive to the magnificent Pont du Gard that formed part of the Roman aqueduct system.
Sunday Antiques and Forts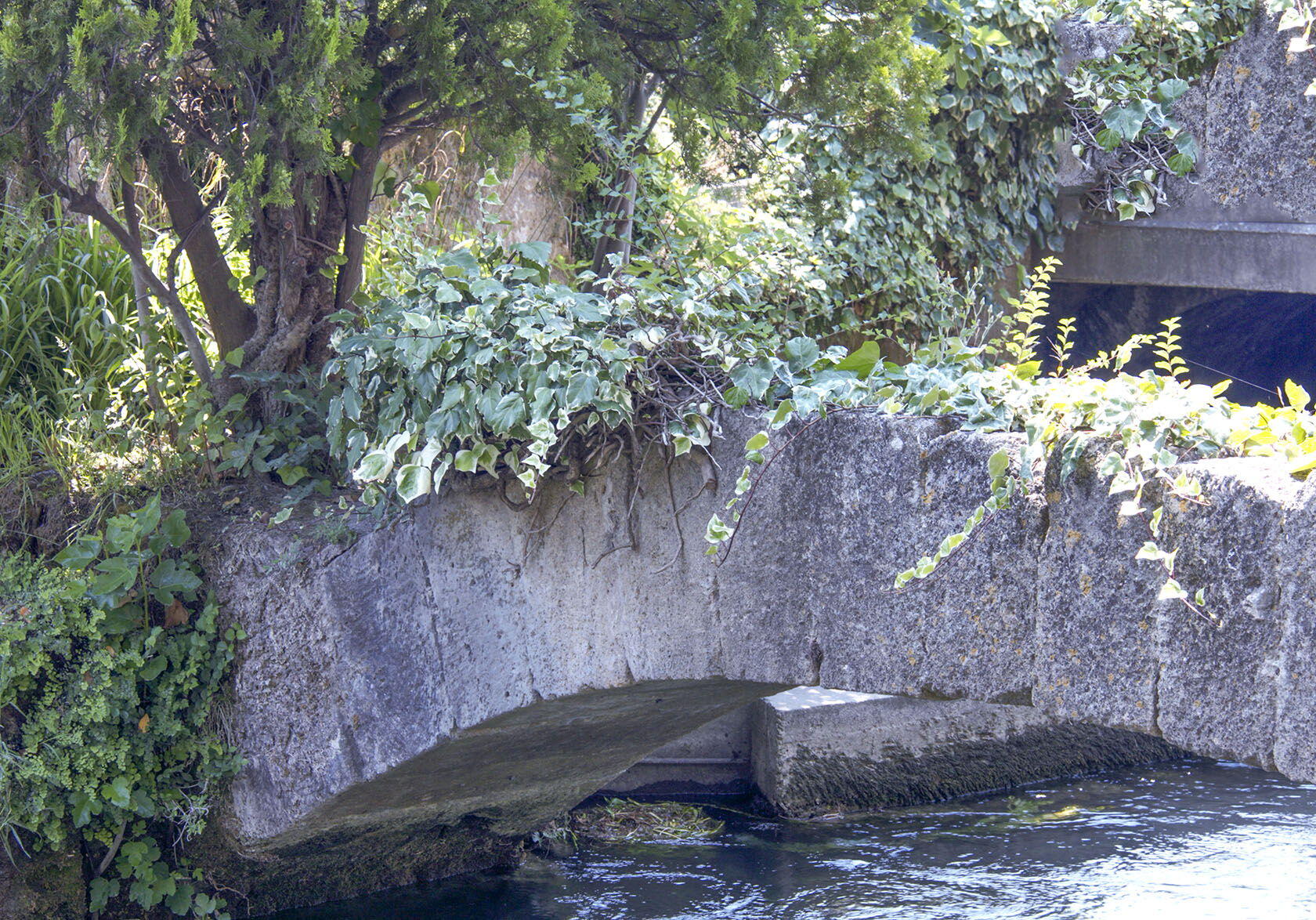 The Sunday market in l'Isle sur la Sorgue is renowned for the number of stands that unfurl from the quays along the river into the tiny side streets. Regardless of the season, this is a famous market, so plan to arrive early. Alternatively, we suggest heading to Saignon for a coffee. Then drive over the Plateau des Claparèdes to Buoux for a picnic and a walk up to the old Fort located at the top of the rocky outcrop.

Monday Gardens
Mondays are often quieter, with many shops and restaurants closed. So, we suggest a cross country drive to the Salagon museum and gardens at Mane. Afterwards, head to Forcalquier for the last of the market, followed by lunch at l'Esperluette or Aigo Blanco. If you need to walk off lunch, explore the town and its Citadelle.
Salagon Museum and Gardens (website)
Le Prieuré
04300 Mane
Telephone: +33 (0)4 92 75 70 50
l'Esperluette
28 Boulevard Latourette
04300 Forcalquier
Telephone: +33 (0)4 92 72 53 57
Aïgo Blanco
5 Place Vieille
04300 Forcalquier
Telephone: +33 (0)4 92 75 27 23
Open daily
In the afternoon, visit the L'Occitane factory in Manosque to tour and stroll through the Mediterranean garden. Please stop by their museum and shop before leaving.
L'Occitane
Chemin Saint-Maurice
04100 Manosque
Guided tours daily in English and French
Tuesday Luberon Villages
You can't visit Provence without touring the Luberon's hilltop villages. Plan your day with plenty of time for cafés and photo opportunities. We have provided multiple restaurant options for lunch. Please note you can drive this route in either direction.
Bonnieux spills down the side of a hill with an old church at the crest. This town seems to have it all, historical buildings, tempting boutiques, a busy market on Friday and terrific vistas. Le Kosy is a great restaurant choice.

Lacoste is a well-preserved village that sits on a mountain ridge with great views to the east across a valley filled with vineyards and orchards to Bonnieux and the Grand Luberon Mountains. At the top of the village are the ruins of the castle of the Marquis de Sade, now owned by Pierre Cardin. Make sure to stop at the Abbey Saint-Hilaire.
Ménerbes is a village well-deserving of the "les Plus Beaux Villages de France" label. After visiting hilltop Ménerbes, it is easy to understand why the Luberon and this town have enchanted so many. The charming main street compels you to pause and wander through an art gallery,
Wine Stop: Domaine de la Citadelle on Route de Cavaillon outside of Ménerbes. The onsite corkscrew museum and botanical garden are both worth visiting.
Oppede Le Vieux, the old village, is at the top of a hill, making for a good workout. At first glance, there is not much to this perched village, the ruins of a feudal castle and a 12th-century collegiate church. However, look a little closer to see the evidence of quality restorations of 15th and 16th-century homes. Of course, behind those walls remains a secret, but we are sure that owners like the quiet village precisely this way. Book a table at Le Petit Café for lunch.
Wednesday Wine Day
Join a guided walk of the Coquillade vineyards at 10 am on Wednesdays from April through September. The tour includes a cellar visit, a discussion of winemaking techniques, and tasting four (4) wines. Then, head down to their wine shop Aureto and indulge in a cheese/meat platter for lunch.
Since you deserve a relaxing afternoon, book a spa treatment at the main hotel complex or enjoy the luxurious facilities.
Stay at Coquillade for dinner, or try Doppio on the main road.
Coquillade Provence Resort & Spa
Hameau Le Perrotet
84400 Gargas
Telephone: +33 (0)4 90 74 71 71
Thursday History

Gordes is like a Provencal stone crown perched on a Luberon hill. The village's commanding position once played a strategic and defensive role. Today, the town is popular with visitors in any season, so plan to go early in the morning before it gets busy! Then carry on through and visit the Cistercian monastery, Abbey de Senanque, and the Village des Bories.

Abbaye Notre-Dame de Sénanque (website)
Daily guided visits (various times) last for one hour. The tours are in French only, but non-francophone speakers can follow on HistoPads.
For lunch, head over to Domaine La Tuilière near Murs. From there, spend the afternoon exploring the ochre cliffs of Roussillon and the Mines de Bruoux.
Domaine La Tuilière
Route D60 between Joucas et Lioux
84220 Murs
Open Monday – Saturday
Wine tasting and charcuterie
Mines de Bruoux (website)
1434 Rte de Croagne
84400 Gargas
Book a tour in advance
Friday Options
Unlike the other Luberon villages mentioned above, Lourmarin is not a hilltop town. However, with an ancient château, lively Friday morning market and charming pedestrian-friendly streets, it is one that you should not skip.

However, if it's mid-summer and you're not keen on crazy busy markets, explore Rustrel instead. Begin with coffee and croissant at the excellent Au Pierrot d'Antan bakery, and a walk in the ochre lined trails of the Colorado de Provence.
For lunch, head across to Saint-Saturnin-les-Apt at Le Saint Hubert and afternoon of exploring the village. There's a great walk to the reservoir and chapel ruins, above the town, if you have the energy.
Le Saint Hubert
1 Pl. de la Fraternité
84490 Saint-Saturnin-lès-Apt
Telephone: +33 (0)4 90 75 42 02
Where to Stay in the Luberon?
Self-catered apartments in Apt: Cent Cinq welcomes guests all year round for short and long stays. These fully renovated self-catering apartments are located in an 18th-century townhouse in Apt, a vibrant market town in the heart of the Luberon. Each apartment has a bedroom and bathroom and an open plan kitchen and living area and sleeps a maximum of 3 guests.
Village townhouse: Au Coin des Amis is a gem of a village home in Rustrel, a quiet Luberon Valley. This fully-restored three (3)-bedroom house dates from the 1700s. It was previously owned and elegantly and meticulously restored by an antiquarian. This village house has three (3) luxurious bedrooms and 2.5 bathrooms. The bedrooms offer plenty of privacy and breathtaking views of the famous wine-producing Luberon Valley.
Perfect for a family: With 5-bedrooms, Chez Manon is at the end of a private driveway, surrounded by grounds and farmland. It is a tranquil, relaxing place to unwind and explore Provence.
Village apartment: Bonheur en Bonnieux is a 3-bedroom/2 bathroom fully-renovated apartment in the heart of the village.
Boutique hotel: Le Clos du Buis welcomes guests to a family-run ten (10) room hotel in the heart of Bonnieux in the Luberon Valley. Tasteful Provencal décor combined with modern comforts.