Fabulous dinner at La Bartavelle in Goult
Contributor blog post by David Taylor:
The 2016 season has begun, a sure sign of which is the reopening of many of our favourite restaurants.
la Bartavelle is a small cosy restaurant seating about 20 covers in the back streets of Goult.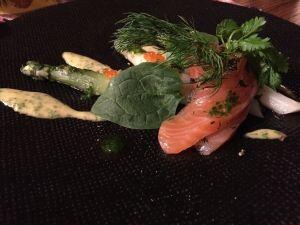 The menu at 45 € offers an amuse bouche followed by a choice of two starters, …Continue reading here for details (and photos) about David and Karen's meal at this charming Luberon restaurant.
Restaurant La Bartavelle Rue du Cheval Blanc – 84220 GOULT – Tél / Fax : 04 90 72 33 72
Via:: Accommodation in Provence
Please share this with friends and family.