Côte d'Azur Shopping to Get Me Through The Winter Blues Back Home
I have the incredible luxury of spending time in France every summer. Starting in 2000, when my daughter was still in junior high, my husband and I made it our priority to travel to France every year (rather than remodel the kitchen or build a new deck).
We loved Paris, of course, and on the way to the South of France, always a stop at the lovely walled city of Avignon. However, the Côte d'Azur, our next destination, has become my raison d'etre, and I now make this my first stop on my travels to France.
There are so many things I love about being in this sunny, color-rich region of France, and I like to bring home certain inexpensive items to remind me of it all year-round in the gray and drizzling days of the Seattle winters.
Côte d'Azur Shopping Ideas:
Here are a few of the purchases I always make:
Fragonard soaps and dishes. I absolutely love this French line of products. The company and its product line, now run by three women, the granddaughters of the founding family of Fragonard, epitomizes for me the loveliness, the beauty, and the artful living of Provence. The flower-based colors and motifs, the exquisite packaging, and the range of products from delightful stuffed animals for children to beautifully boxed soaps and dishes, makes this a must stop for me.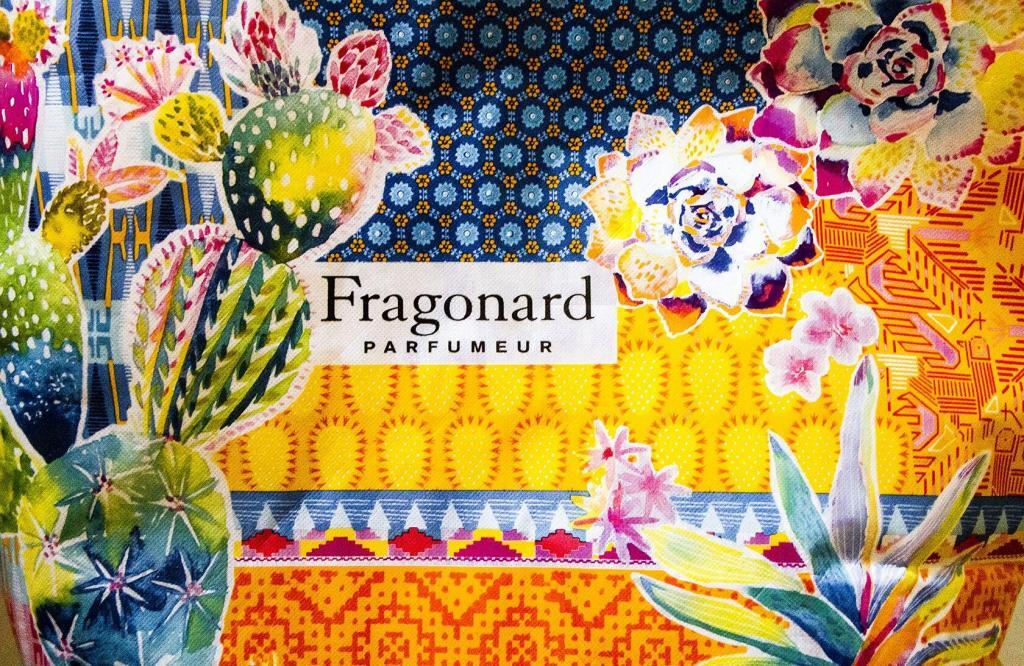 Colorful kitchen towels with Provençal themes. I started buying these as souvenirs on my first trip to France 17 years ago, and I still use those original towels. My kitchen, as well as my friends' and family members' kitchens, are now full of these playful and charming towels. They have become reminders of each trip, and they make wonderful inexpensive gifts.
They can be found in almost every stop on your trip through Provence in the little shops that line the main squares or in the Old Town areas.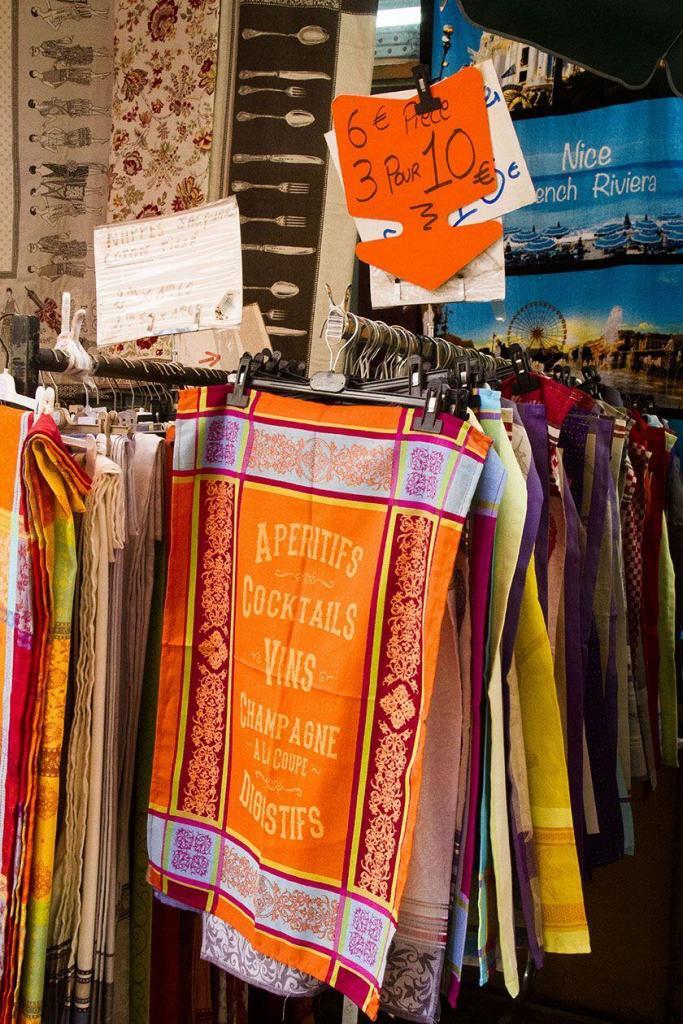 A Brand New Bag. My daughter asks for only one thing when I come to France now, since she is no longer able to accompany me each year, which is, a new purse. She says in her perfect Audrey Hepburn accent, "All my purses come from France." I now have a mission to complete each year, which is finding the perfect bag for my daughter, and more often than not, one for myself as well.
This is a bit more of an expensive purchase than the soaps or towels, but you needn't spend your life savings on this (I'd rather spend that money on an extra week in France than the latest Louis Vuitton bag).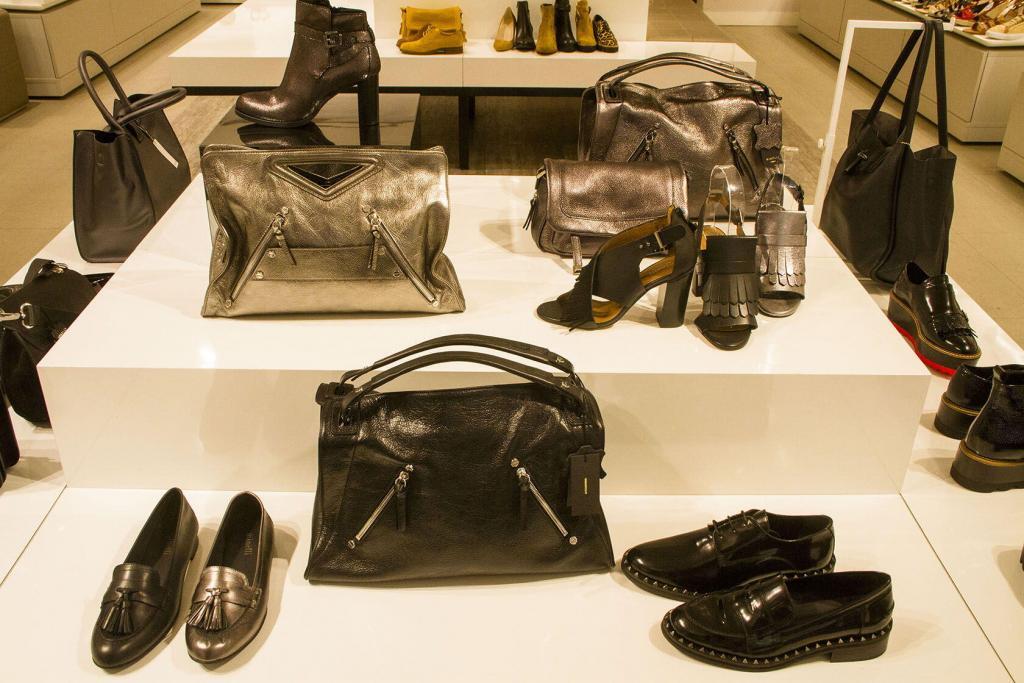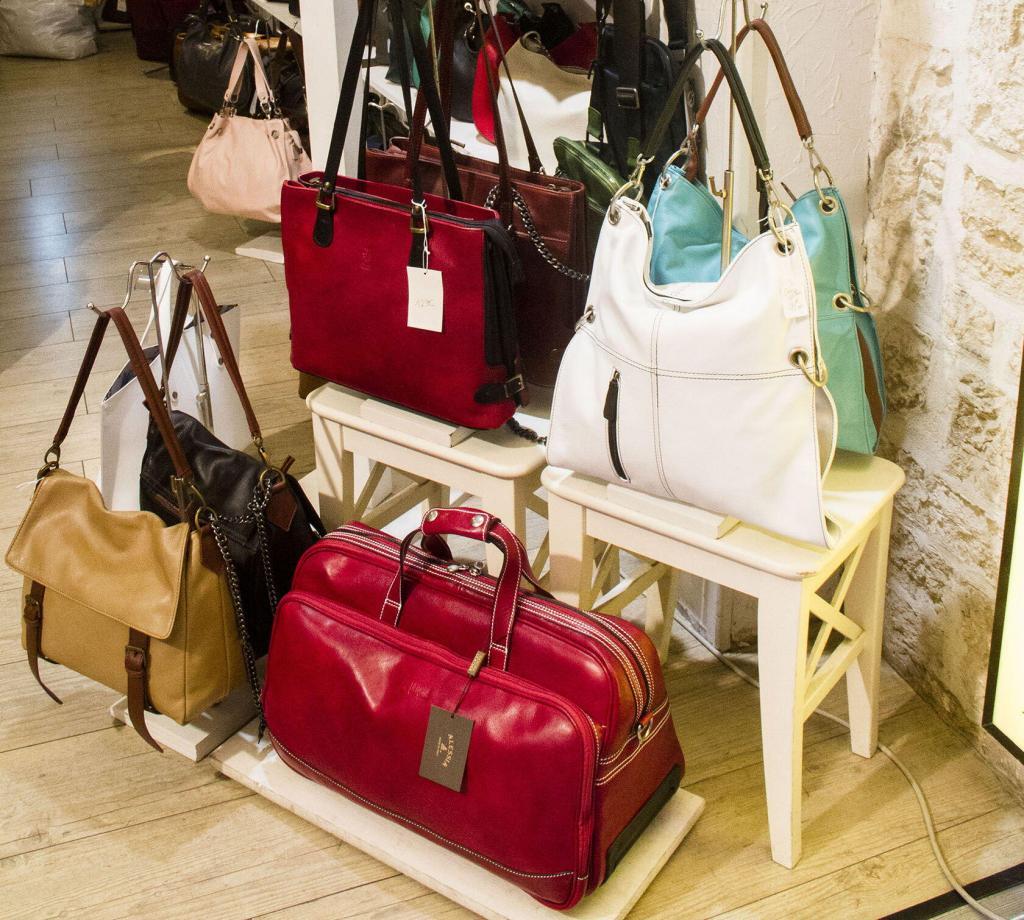 Biotherm Products. These are not yet available in Seattle, so I'm always sure to pick some up when I'm here, though you can shop for them online as well. The fresh orange and lemon scents of this line of skin care products, their reasonable prices, and their colorful packaging reminds me each day of the warm scented air of Provence. You can sometimes find them in a pharmacy, where they might be a bit less expensive, but most Galleries Lafayette stores carry the full line.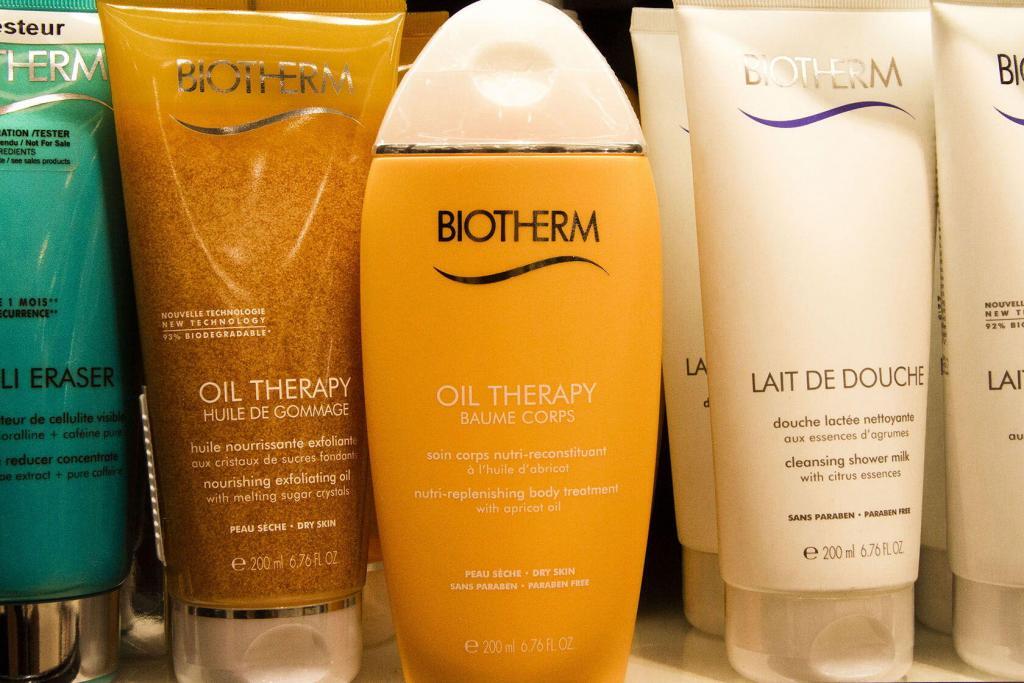 Balaboosté Jewelry. This fun and inexpensive line of trinkets works for playing dress-up any day of the week. I tuck these little gems in with birthday gifts and wear them while I'm here in France trying to be super-sexy and cool on the Côte d'Azur. Since the price is ridiculously low, I can wear it to the beach and not worry about it. A bracelet might be nine Euros and a pretty, sparkly ring, seven Euros.

Luscious linens for splashes of colour. Many stores and market vendors sell quality linens in lovely shades of orange, blues, pinks and yellows. From bedding to loose-fitting dresses, I drool every year over these products. My purchase this year includes a white linen cover-up that I can throw on after work to relax in and feel oh-so French.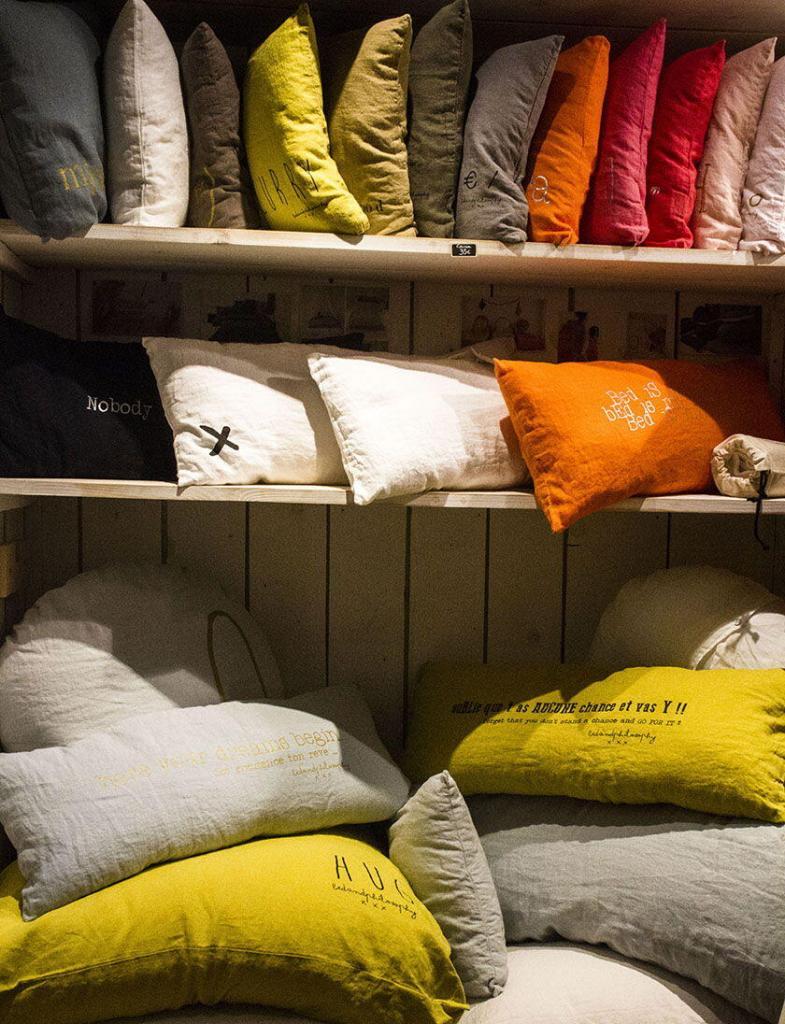 A new swimsuit. One of the main reasons I love to come to the Côte d'Azur is because I have a total addiction to swimming. To swim everyday in the perfect salty blue Mediterranean Sea is my dream. I can't spend even one day here without getting in this water.
I've been searching for the perfect swimsuit all my life, but I'm more apt to find it here than back home where it's too cold to swim for 10 months of the year. The shops on the Côte d'Azur are overflowing with swimsuits, beautiful sexy things for all body types. I can seriously spend half a day trying on suits in my pursuit of perfection. Since the stores are having their sales in summer, I can always find something for less than $50. I may have found the perfect suit this year at the Galleries Lafayette summer sale. As for me, I can never have too many bathing suits!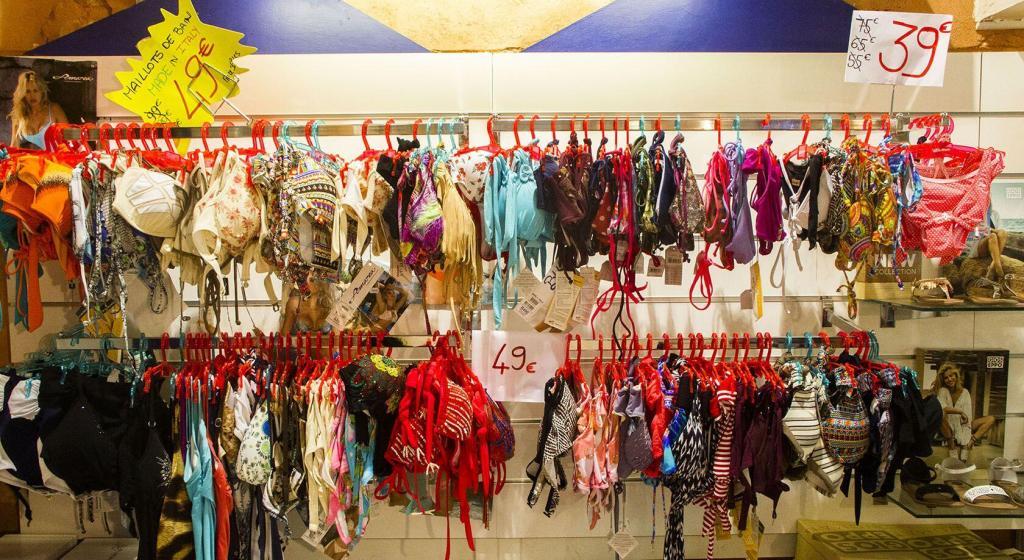 There are so many other lovely little things to buy – lavender sachets for your closets and drawers, Sel de Mer and Herbs de Provence for your kitchen, magnets for the fridge, coasters for your living room. Whatever your price range, you can find something wonderful to bring a bit of France home, but these are my tried and true favourites.
Bon Shopping!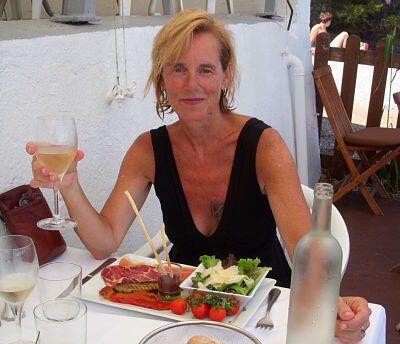 ---
Mary Kay Seales is a travel writer from Seattle, Washington, and the author of The Beginner's Guide to the French Riviera: Stop Dreaming & Start Packing.