Roasted Butternut Squash Soup a Recipe for Fall Weather
The rentrée scolaire (return to school) in France is for many the marker of the change in seasons. Although in Provence September days continue to be bright and warm the beach towels are not as tempting as they were in August. After September 1st there is a marked change of produce on display in the markets. The squashes and pumpkins start to appear along with the root vegetables. This roasted butternut squash soup is a nod to the fall season, to warmer clothing and sunny days.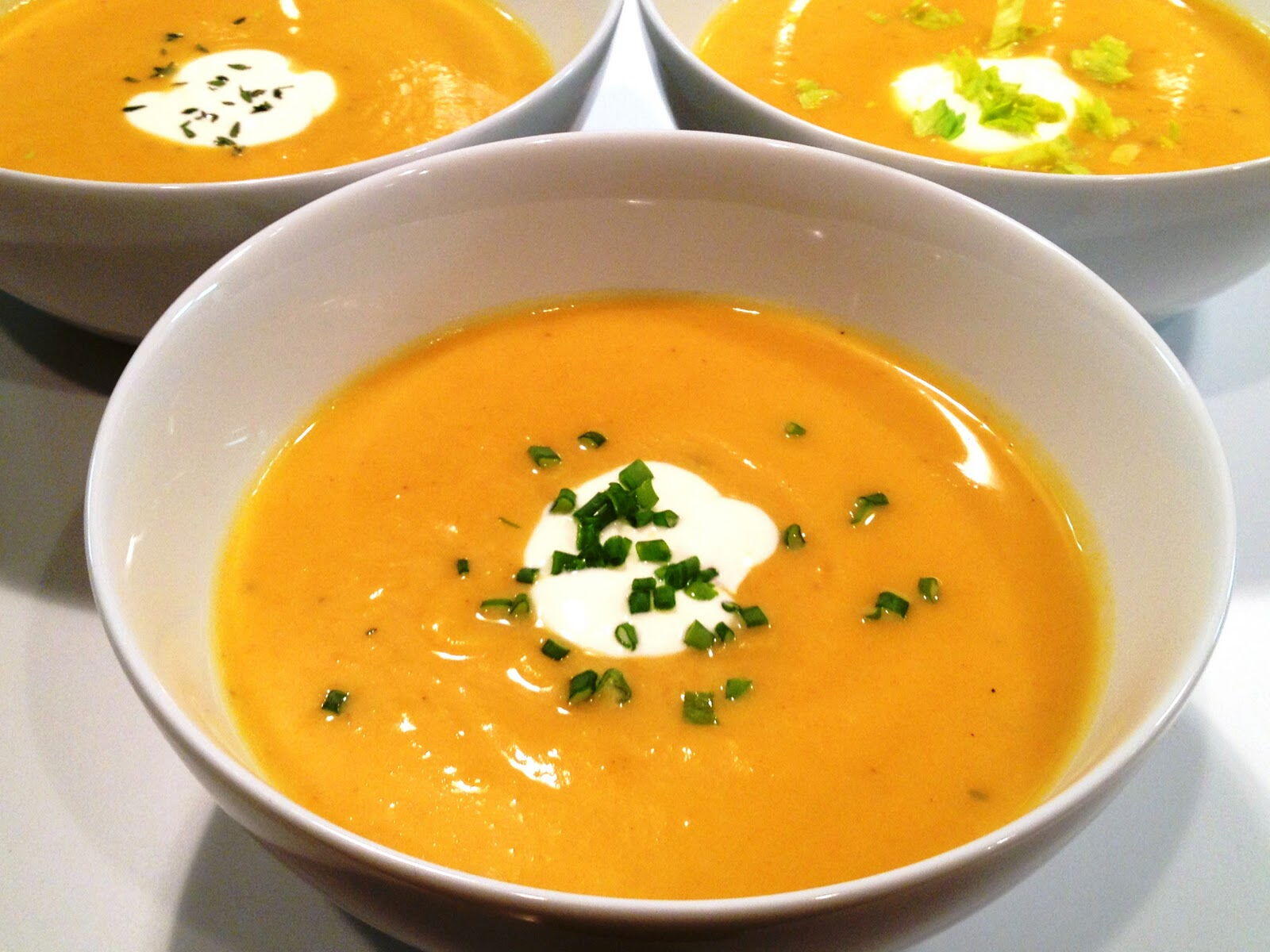 Roasted Butternut Squash Soup
Like many soups this one is easy to prepare. The butternut squash (or other variety) gives it a hearty flavour without being too filling. Roasting the squash adds a richer flavour.
Ingredients
1

lb

Butternut squash

peeled and cut into cubes

1

tart cooking apple

peeled, cored and sliced

1

small

Yellow Onion

chopped

4

cups

Chicken Broth

preferably homemade

olive oil

1/4

teaspoon

Nutmeg

1/2

cup

half and half or light cream

to taste

Salt

Crème fraiche or sour cream

for garnish
Instructions
Pre-heat oven to 400 degrees.

Place butternut squash on a rimmed baking pan and drizzle with olive oil. Toss to coat pieces evenly.

Roast squash for 20-30 minutes until soft but not mushy.

Add 1-2 tablespoons of olive oil to a medium pot.

While the squash is roasting, sweat the chopped onion over a low flame until soft, but not browned.

Add roasted squash, sliced apple, nutmeg and 4 cups of chicken broth to the prepared onions.

Bring to a boil and then simmer for 10-15 minutes or until apple is soft.

Using a hand blender, puree the soup until smooth.

Check for seasoning and add salt to taste. Add 1/2 cup of half and half to soup and simmer on a low flame to re-heat – do not boil!

Serve soup in individual bowls with a dollop of creme fraiche or sour cream or garnish with croutons.
Notes
As an option to butternut, substitute pumpkin or other orange squash
For a vegetarian soup option, vegetable broth may be substituted