Capturing Nature Photography in Provence
In recent years, my husband, Alain Poirot, discovered a passion for photography. Although he has travelled extensively, one of the many benefits of living in Provence is that nature is literally outside our door.
Nature Nearby
Photographic passion is a little more than the iPhone snap. It means making multiple journeys at different times of the day to obtain the shot that lingers in your mind's eye!
We're only 100 kilometres away from the Camargue, where some of the most fantastic wildlife shots of the region are found, including the iconic pink flamingo. There are six different species, four found in the Americas, including the Caribbean, and two, which are native to Africa, Asia, and Europe. Flamingos anywhere are comical, colourful, and fascinating to watch whether they're parading to attract a mate or plunging their long necks into the muddy feeding waters. This single long exposure captures the flamingo foraging for food in the 20 minutes before sunset – the blue hour.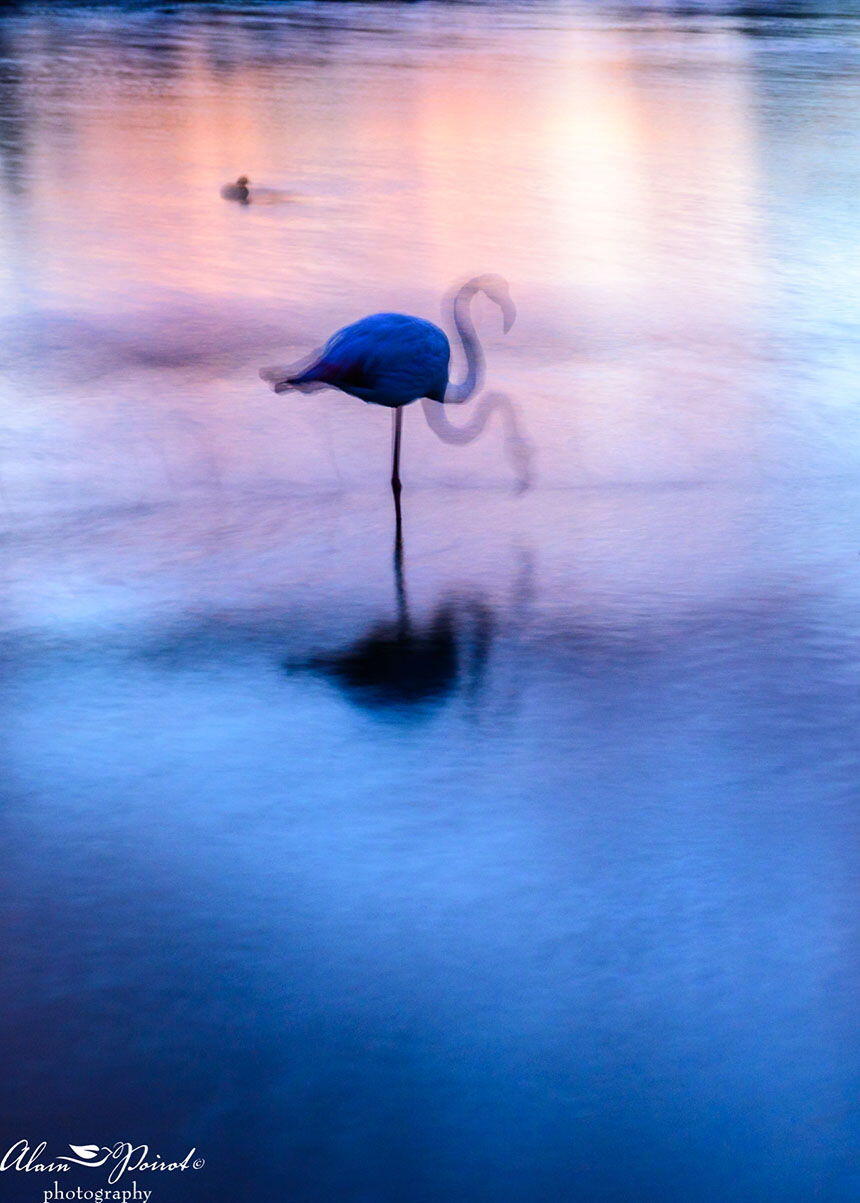 Creative Eye
Alain has been deep-diving into producing something a little different in the last few years. Once a casual hobby has become a passion! He's travelled afar with mentors, but they too advise the best shots are often nearer to home. Provence skies create dreamy backdrops for hilltop villages, and the flowers that define are seasons. However, perhaps we need to be reminded that the abundant yet sometimes discreet wildlife is worth exploring too.
Many ponds are not visible, surrounded by abandoned vegetation. It is here you can find insects, reptiles, birds and wildflowers left in their natural state. This former quarry is in Coustellet, once a crossroads, now a thriving business area.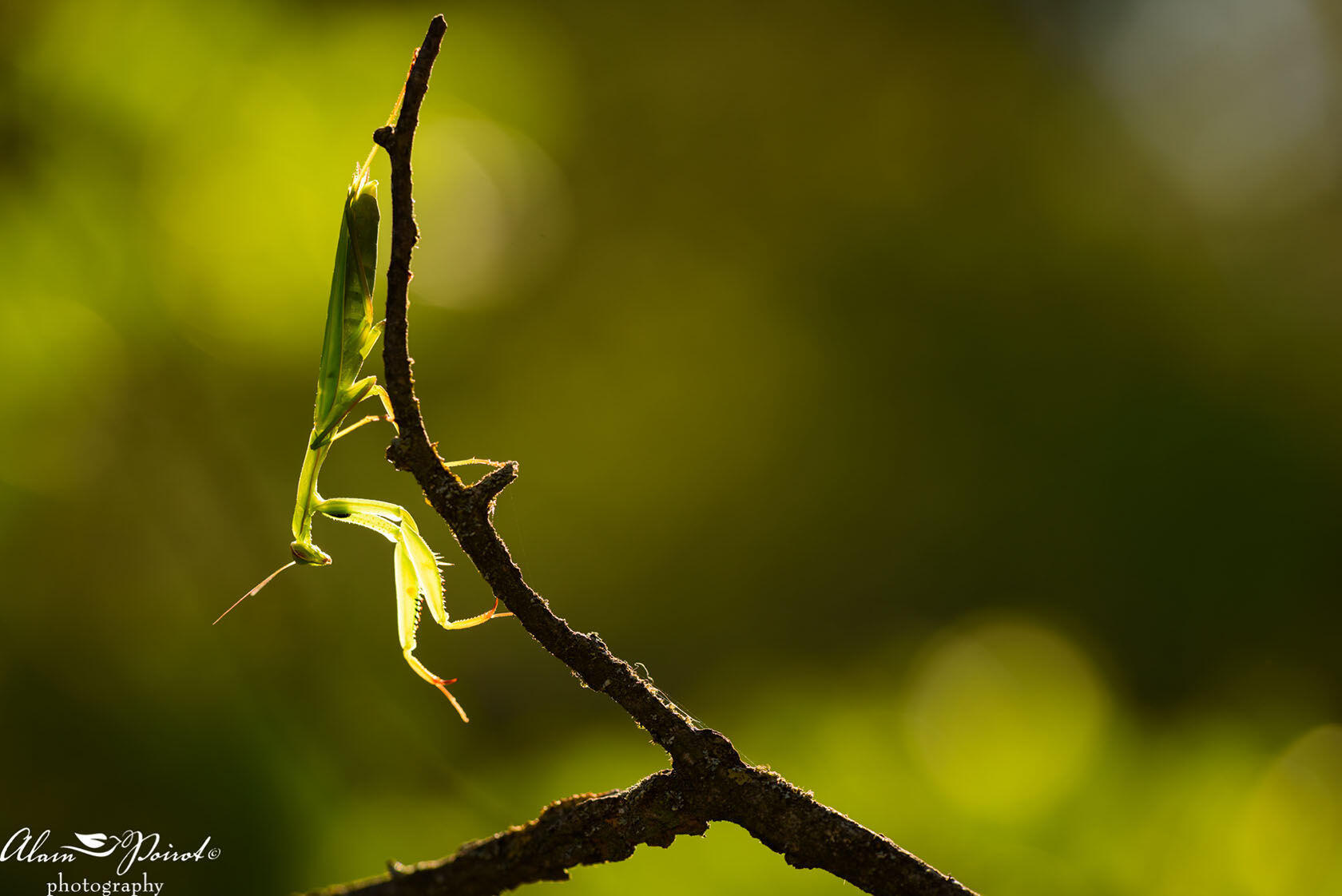 Capturing Nature in Action
The Praying Mantis, common to Provence, is a camouflage expert unless he becomes a photographer's subject. The photo is shot against the sun in the early morning, creating an x-ray effect.
This common blue butterfly now threatened by urbanization stands alone here thanks to a macro lens. These insects need wild vegetation, which, unfortunately, in places such as Coustellet, is threatened by development.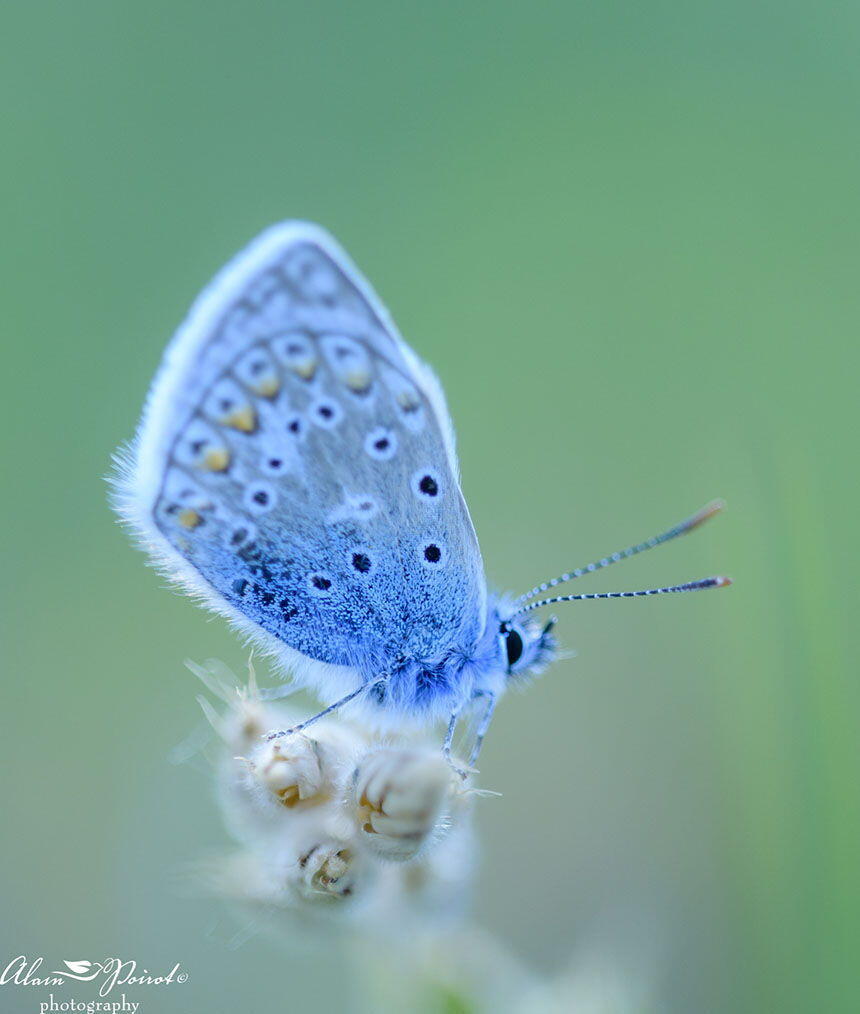 Each spring, the exotic but elusive Hoopoe birds return to the courtyard in front of our house. They spend a lot of time in a ruin opposite foraging for food. The whereabouts of the bird alerted by the catchy call, which is accompanied by a continuous head bobbing. Once spotted any sound or movement that you make, they will disappear. This picture is taken through our window. The Hoopoe alarmed by a prowling cat, as he pecked with his long beak into the hard ground for insects, he jumped up into an olive tree. Then Alain had the opportunity to take this profile photo of this unusual bird, showing the beak and crest perfectly.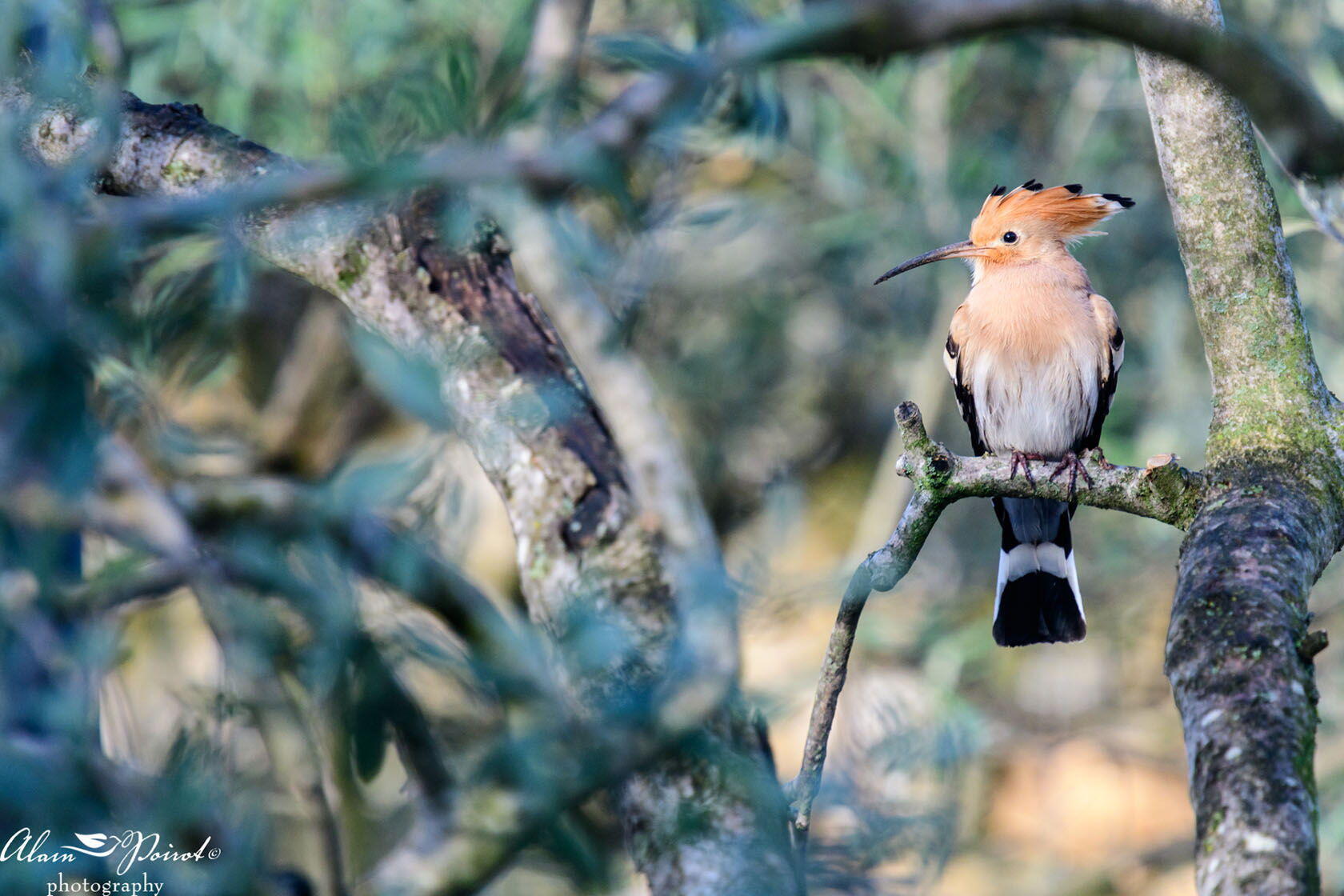 Camargue on the Wild Side
The Camargue, Europe's most important wetlands, have flamingos, many other water birds and other animals. These include the black bull and the famous Camargue White horse. This horse is a sturdy breed and favourite of the Gardian (local cowboys) for rounding up the bulls. This white horse is one of the oldest breeds in the world. The horses are accustomed to galloping in the water, a favourite set-up for photographers. The horse-owners guide them through the sea towards the photographers, standing by to take their shots.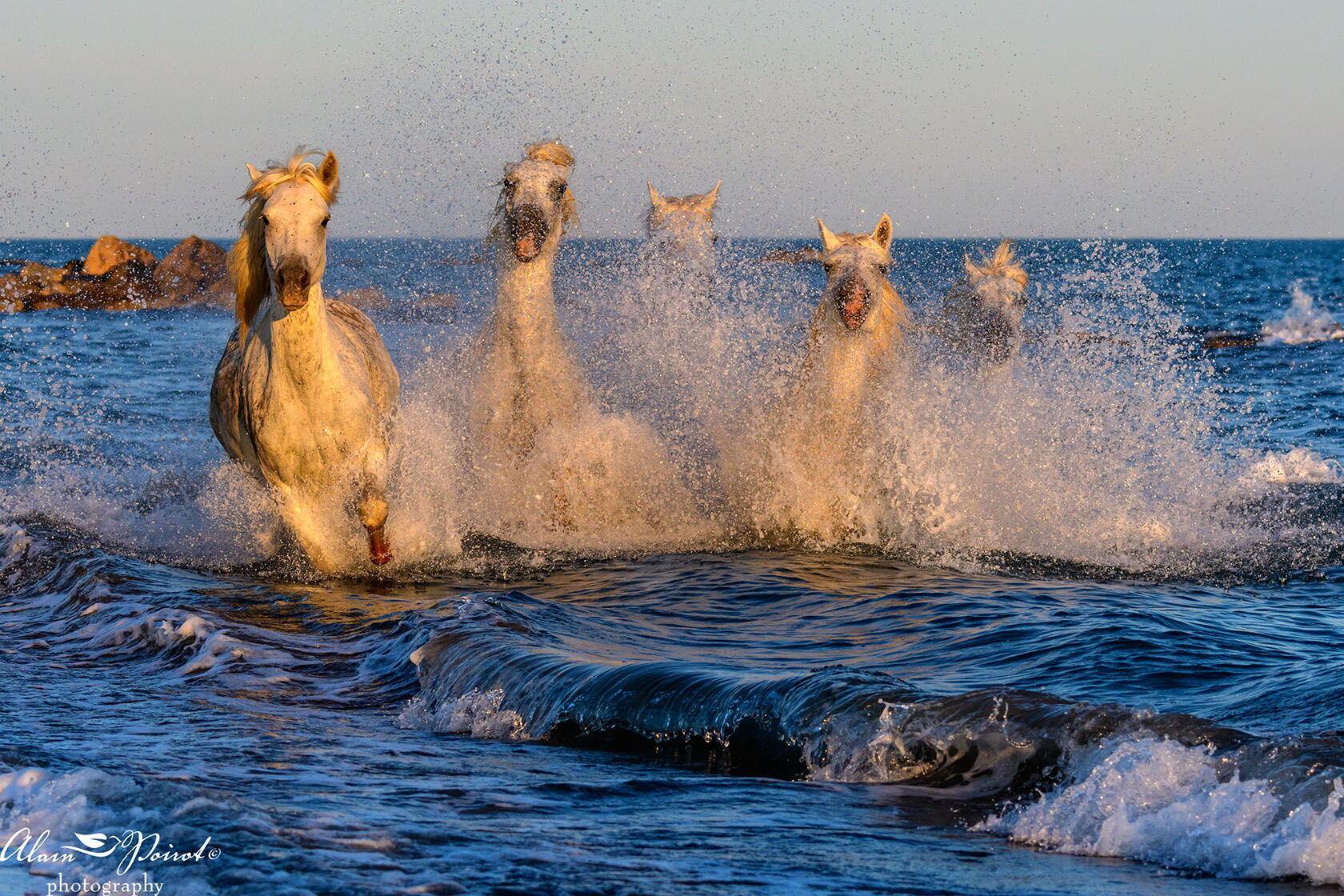 Herons, too are fabulously photogenic, and this Grey Heron initially looks like a painting. The effect achieved is with the combination of the sunlight behind and fast shutter speed. This technique eliminates the surrounding details leaving the sun shining only on the Heron.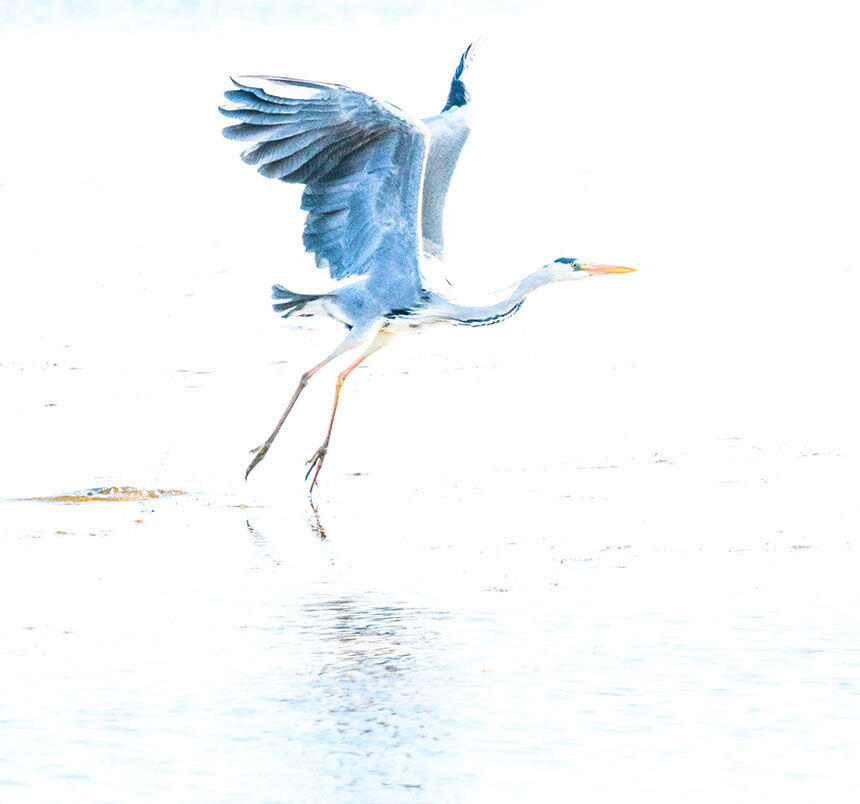 Alain has been shortlisted in many photographic competitions, including the National Geographic Magazine and the Natural History Museum Wildlife Photographer of the Year. Meanwhile, his first exhibition will be in Maubec, our village in the Luberon at the Médiathèque de Maubec, March 3 – 28, 2020.
230 Grande Rue
84660, Maubec
Hours:
Monday and Tuesday 15h –  18h
Wednesday 14h – 18h
Saturday 10h – 13h
Please follow Alain Poirot Photography on Facebook and Instagram.
---
Ladies Retreat in Provence
Experience the natural side of Provence this fall for yourself. Removed from the demands of everyday life, join a retreat designed exclusively for women. From September 13 – 18, 2020, the agenda allows space for reflection and planning in a small group environment. Contact me at Rebecca.ronane@me.com to book your spot or for further details.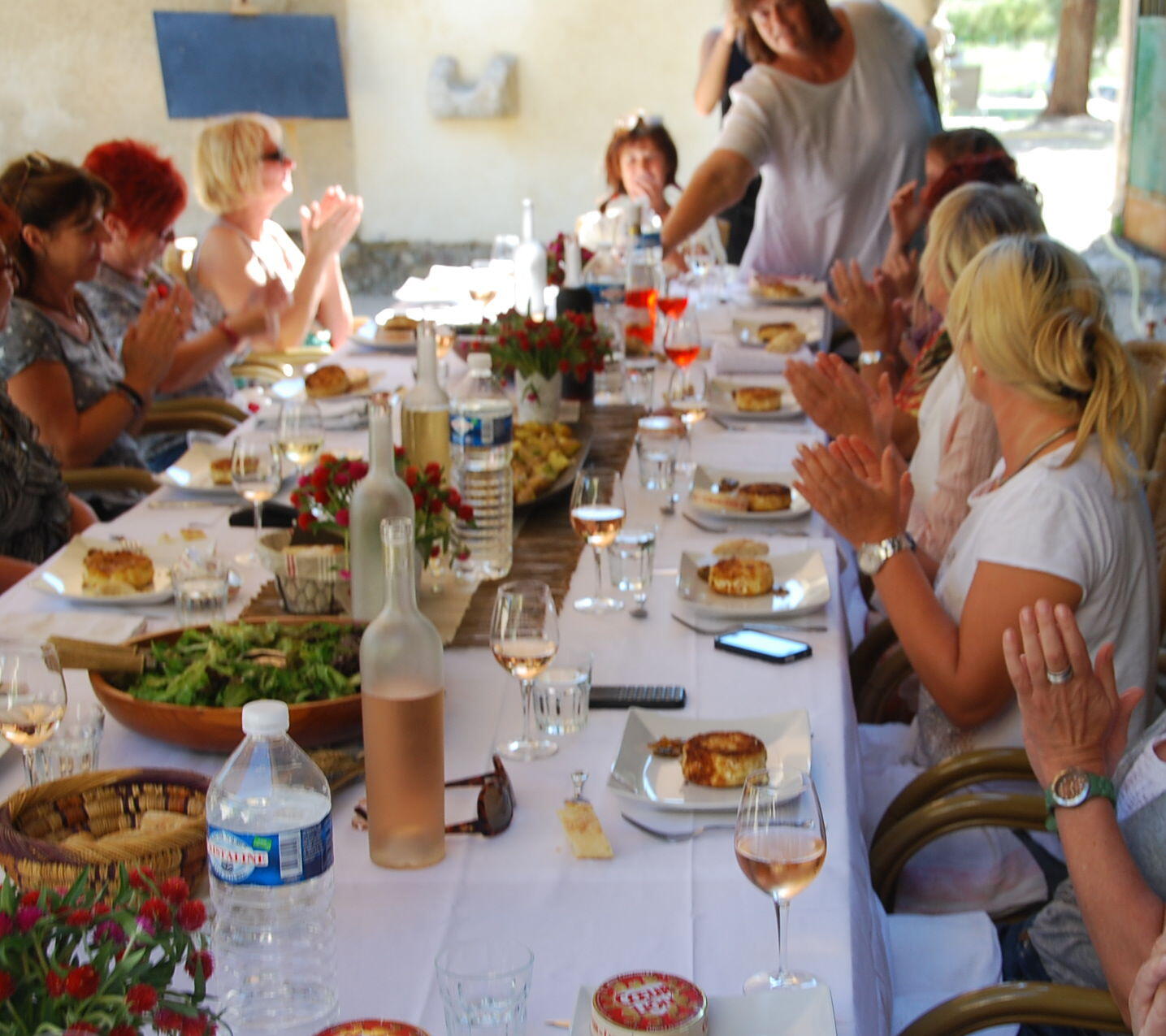 All rights reserved. Perfectly Provence articles and other content may not be published, broadcast, rewritten (including translations into other languages) or redistributed without written permission. For usage information, please contact us.
Syndication Information
Affiliate Information
As an Amazon Associate, this website earns from qualifying purchases. Some recipes, posts and pages may have affiliate links. If you purchase via these links, we receive a small commission that does not impact your price. Thank you in advance for supporting our work to maintain Perfectly Provence.