Book Review: Art in the South of France, The Inside Story
Aixcentric is the name of Lynne Alderson's blog, an online resource for anyone looking for current events in the Aix-en-Provence area. The blog was "born" out of Alderson's frustration regarding discovering details about interesting happenings…just a little too late. Her second book "Art in the South of France, The Inside Story," was also propelled by a lack of information. "I guess it's a cliché, but this was the book I wanted to read. It didn't exist, so I decided to write it." This book invites you to, "Discover paintings, sculptures, art walks, museums, Studios, arty vineyards, Private collections and much more."

Alderson has a master's degree from the University of Edinburgh in English language and literature. She parlayed her education into a journalistic career. Initially, she worked with a magazine for tourists, in London, and then on Nova, a feminist magazine with avant-garde content. Later on, after juggling three (3) kids and freelance writing, Alderson moved into marketing communications. These days she and her husband split time between London and Aix-en-Provence. Read more about her background and first book "Aix-en-Provence The Inside Story" here.
Book Details:
Art in the South of France, The Inside Story is about many of the artists, well-known and otherwise who lived, worked and were influenced by the landscapes of Provence. This softcover book is not a guidebook but takes you on an art-filled voyage from the Arles on the Rhone River, made famous by the likes of Vincent Van Gogh and Gauguin to Menton on the Italian border and its stunning Musée Jean Cocteau. Through the pages you are guided from Arles to large cities of Avignon, Aix-en-Provence, Marseille, Nice but also to some surprising small centres such as Graveson, Martigues, Antibes and Vallauris.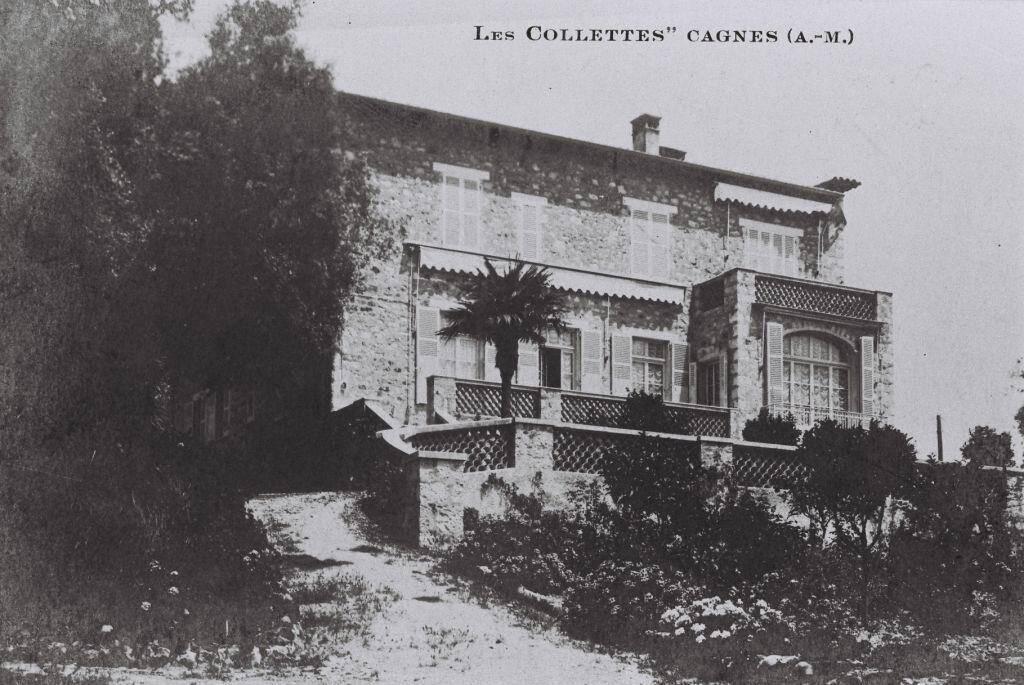 At 133 pages, Art in the South of France, The Inside Story provides some details on the cities and towns that you might visit. Alderson has included helpful hints such as museum and gallery closure days, whether there is a café on site and some highlights of the art collections. According to Alderson, there are ten (10) special (art) experiences in Provence and Cote d'Azur:
A chance to walk in the artists' footsteps
See for yourself where the picture was painted
Discover new artists
Experience the true artistic spirit and influences of the south of France
Enjoy the exotic styles
Visit chapels decorated by artists
Experience art in stimulating surroundings
Visit the private collections
Explore modern art in vineyards, gardens and on the streets
And contemplate creativity in a calm environment
The Writing Journey:
From the concept to publication, how long did it take you to complete the book?
I started in May 2016, visiting or revisiting places and writing as I went along. That took about a year. The layout stage took another six (6) months.  One significant challenge for me was to self-edit. As I got interested in several little-known, often Provencal, artists I had to stop myself plunging into too much biographical detail.
However, the time-consuming (and frustrating) part was getting permission to use images for the works of art. I knew from the start that photos in the public domain are only available for artists who have died more than 70 years ago. So, images of works by Picasso and Matisse are not yet available without paying to use them.
I discovered that the right to use so-called public domain images are controlled by a Paris agency or individual photographers who have been hired by a museum to take pictures. For instance, there is a Botticelli I particularly like in the Petit Palais in Avignon. He died 640 years ago so it didn't enter my head that I would have a problem with any images. The museum passed me on to the Mairie.  They then passed me on to the national agency in Paris that does charge for the use of their images.  I had a photo I had taken myself while visiting but didn't want to do anything that could get me into trouble! So, the Botticelli photo came out of the book.
Fortunately, the Metropolitan Museum in NYC has declared Open Access, so you can use anything in their collection before the 70-year deadline, free of charge.  That gave me quite a few images to use, but many of these photos are not of paintings on display in Provence.

How did you decide on the format, layout and geographical sequence?
It evolved out of the material I had already written. Also, I thought that writing on a location by location basis would be most useful for readers.
What were the biggest surprises on this art quest?
The realisation that —the Barnes Foundation, one building in Philadelphia has more works by Renoir, Cézanne, Van Gogh, Matisse etc. than the entire south of France! For example, Van Gogh painted 143 oils in St Remy, 200 in Arles, and today there are just two (2) on display in Provence.
Monet painted 40 views of Antibes in his four (4) month stay, yet only three (3) are in Europe, and none in France. All the more reason to seek out painting locations, studios and private collections.
Did you get some assistance from tourism offices or resources?
In the end, I received help from a few unexpected places. Two of the painters' families were helpful in sending pictures from their collections. Plus, there were three (3) public relations contacts who clarified what I could not use but provided images that I could. Each of those people helped practically, as well as being a much-needed encouragement boost for my writing quest.
Visiting the Art:
Some tourist authorities are installing information panels, or organising walks in the footsteps of the artists.
You mention that there were not too many female artists. Why do you feel this was the case?
I was astonished to come across the work of Francoise Duparc whose portraits are magnificent but hardly known. She like Marguerite Gerard in Grasse was from a very artistic family. Women otherwise were socially and educationally disadvantaged in this profession.

How do you feel art has changed from the time of some of the grand masters to modern times?
There is generally more public acceptance for artistic expression. Explore the colourful, street art in the backstreets of places like Toulon and Marseille. This kind of highly-visible, spontaneous creativity is a "modern" occurrence. I feel that artists are now, finally, appreciated for what they bring to society. This recognition is a big difference from the way Paul Cézanne was regarded for most of his life. He was desperate for money, just like Monet. Van Gogh only sold one painting in his lifetime.
If you had to pick one museum or collection to visit which one would it be?
Probably the Musée Regards de Provence in Marseille. They have a temporary exhibition on each of two (2) floors, always pertinent to Provence, usually some great pictures. The bonus is the roof-top café where you can watch the ships arriving from Algeria and Corsica.
What is the most inspirational location that you visited?
Renoir's house and studio in Cagnes (near Nice). He was crippled with arthritis when he moved south but still painted and made sculptures. He painted up until the day he died. You feel close to him in his studio, garden, bedroom, dining room, which are all restored to how they were at that time.  I've been twice and was alone there each time – unforgettable.
How to buy the Book?
Art in the South of France, The Inside Story is available for order online via Lulu, or if you are in Aix-en-Provence, you can find copies at Book in Bar.
All rights reserved. Perfectly Provence articles and other content may not be published, broadcast, rewritten (including translations into other languages) or redistributed without written permission. For usage information, please contact us.
Syndication Information
Affiliate Information
As an Amazon Associate, this website earns from qualifying purchases. Some recipes, posts and pages may have affiliate links. If you purchase via these links, we receive a small commission that does not impact your price. Thank you in advance for supporting our work to maintain Perfectly Provence.