Absinthe Ice Cream a Dessert So Good It Should be Outlawed
Many cooks shy away from making ice cream, using the "I don't have an ice cream maker" excuse. My virtual friend (she's real I just haven't met her in person) Jill Colonna is a Scottish woman living in Paris; she writes the blog Mad About Macarons, as well as having written several books. This recipe for Absinthe Ice Cream is an adaptation of one that she created for her blog with Drambuie. No churning required, freezer ice cream, it's almost a miracle.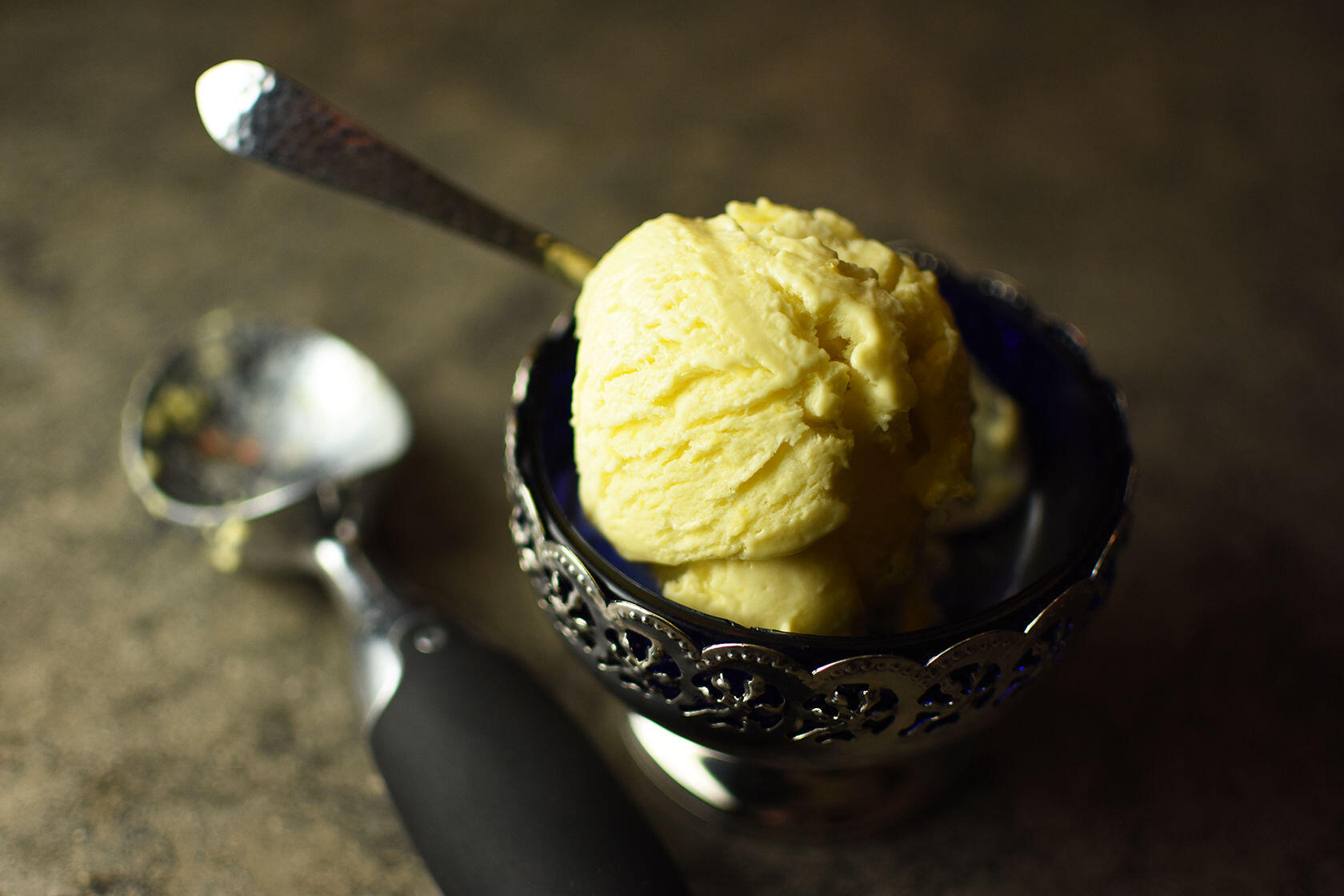 Absinthe Ice Cream
Based on the recipe by my friend Jill Colonna, the sweet combination of cream, sugar, and Absinthe will pretty much guarantee there are no leftovers.
Ingredients
1/2

cup

Sugar

6

tbsp

Water

6

Egg Yolks

reserve whites for another use

1

cup

Heavy Cream

lightly whipped

3

tbsps

Absente La Crème

Absinthe, or other liqueur
Instructions
Put the sugar in a small saucepan and add the 6 tablespoons of water.

Bring to a boil for a few seconds, then set aside.

Whisk the egg yolks in a large heatproof bowl over a pan of simmering water (bain-Marie).

When they are light in color, add the hot sugar syrup and keep whisking until the mixture thickens and forms a ribbon when you pull the whisk up from the yolk mixture.

Remove from the heat and continue to whisk until it's cool.

Add the liqueur (don't add more than the 3 tablespoons called for – it's plenty!) and use a good flexible spatula to fold in the lightly whipped cream.

Freeze for six hours, or overnight.