Provencal Cuisine of the Sun by Chef François de Mélogue
Provencal Cuisine
'Cuisine of the Sun, A Ray of Sunshine on Your Plate,' the first cookbook by Chef François de Mélogue, wraps you in a culinary bear hug. The book is seductive, filled with beautiful photography that will make you hungry. Even if you just ate.
You need to have confidence, a bit of an ego, and a lot of creativity to work in a restaurant in any capacity, definitely so as the executive chef. However, it also helps to be humble and acknowledge that it takes a team. In the introduction to 'Cuisine of the Sun,' de Mélogue wholeheartedly recognizes that he would not have had the career opportunities without the support and encouragement of so many people – "Giving Thanks."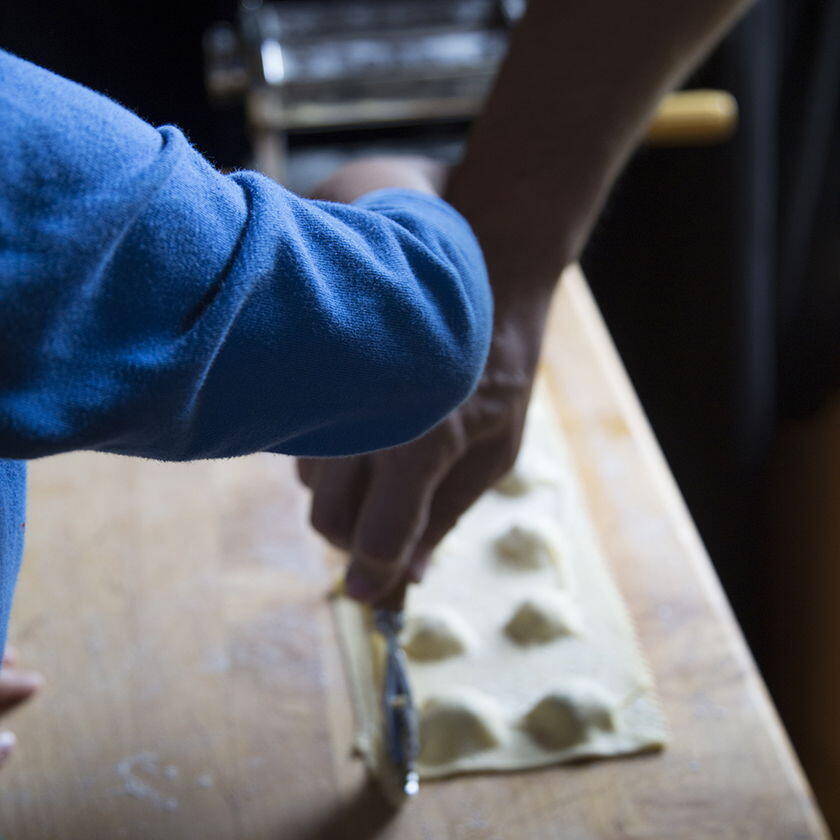 Recipes from the Heart
Published in 2015, 'Cuisine of the Sun, A Ray of Sunshine on Your Plate' is equal doses of humour, humility and education. The book contains a collection of 60 recipes inspired by the Provencal cuisine that his mother cooked including classics like Simple Roast Chicken and Pistou (soup). However, his culinary talent shines through in contemporary variations of salade Niçoise (Tuna Niçoise Crudo) and his signature Artichoke Tarte Tatin (his wife's favourite). His favourite? Bourride.
François de Mélogue grew-up in Chicago, the city where his immigrant parents first met. He credits early experiences with food with his lifelong obsession with cooking and local ingredients. Even though it sounds cliché, he did learn to cook by hanging around his mother's apron. A transplanted French national, she returned to her native cuisine with the help of Julia Child's 'Mastering the Art of French Cuisine.' At her side, a young boy was fascinated by the techniques and flavours.
"Food shaped my story from the very beginning."  – Chef François de Mélogue
And, it still does.
Chef de Mélogue is a serial farmer's market shopper. He practically stalks the vendors at the Portland State University Farmer's Market on Saturdays. His philosophy is summed up in the chapter entitled "Ode to the Farmer's Market, a rant" and he is determined to eat locally and in season. He wants to know the people who are producing his food – by name.
"Don't be lazy. Good food takes time." – Chef François de Mélogue
A graduate of the prestigious New England Culinary Institute would understand that with food the effort is worth the result. His culinary CV includes work in several renowned kitchens in the US and France. He built his own restaurant Le Margaux and award-winning restaurant Pili Pili (both in Chicago) from the ground up. Any book project takes time. Chef de Mélogue shared that Cuisine of the Sun took a LONG year to complete, but you feel the warmth and his passion for food and Provence from the first page and right until the last.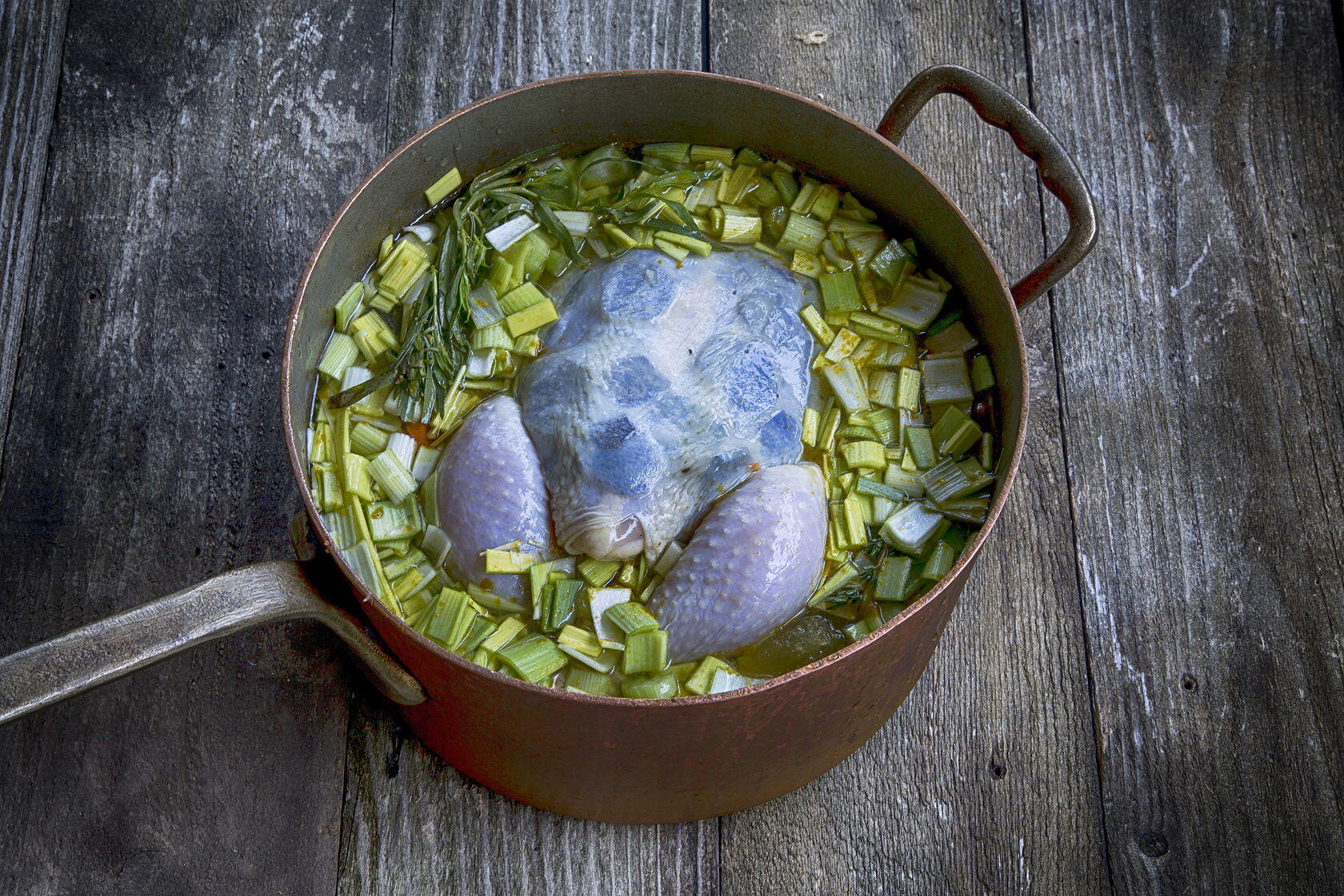 Connect with the Chef
Buy your copy of Cuisine of the Sun.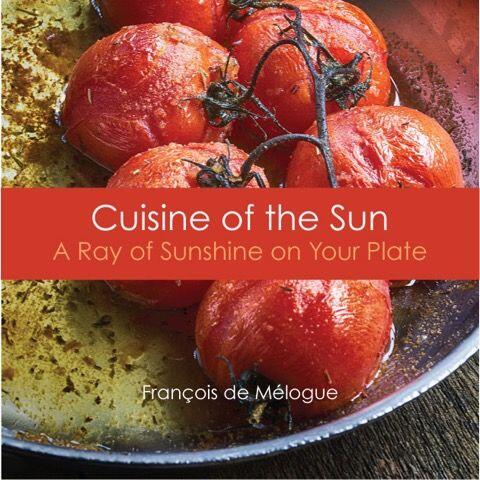 Follow Chef de Mélogue on social media:
And, watch for his recipe posts on Perfectly Provence
Join a Provencal Culinary Adventure
Chef Francois and his lovely wife Lisa have put together a 5-day tour along the Mediterranean coastline from Marseille to Nice. The tour begins in Marseille at the Vieux Port, where you begin to understand why this is the birthplace of bouillabaisse. This culinary adventure includes cooking classes, a chance to meet local food producers, some Provencal wine tasting (bien sûr).  This tour from June 18-22, 2019 is limited to 10 hungry food lovers. For additional details on this tour click here. 
Book your spot using the Perfectly Provence readers code perf25 to get a 25% discount on the tour price and a special gift.