Visiting Menton for Lemons on the French Riviera
When Life Gives You Lemons. We Make Gin!
The Citron de Menton has been cultivated since the 15th century, reaching its peak in the 18th century, when millions of lemons were shipped to the United States and Russia. Plagued by scurvy, many sailors were saved by eating lemons. In the 1800s there were around 80,000 lemon trees surrounding Menton, but cultivation declined due to the absence of a port. The frost of 1956 and the growing tourist activity further reduced this agricultural activity.
The Citron de Menton is known to be rich in acid and essence, with high essential oil content in its peel. It is an essential ingredient of our Mirabeau Dry Gin recipe.
A Visit to Menton
Menton is a must-see city located in southeastern France. It's the last major town before leaving the French Riviera. Located right on the French-Italian border and the architecture has clear Italian influences. Menton is a place where you can tickle the turquoise sea, or enjoy the snow-capped mountains in the distance. Whether you call it the Côte d'Azur or the French Riviera, this is undoubtedly one of the most beautiful and sophisticated regions in the world. Some call this city "the Pearl of France."

With plenty of sunshine, breathtaking landscapes, a deep-rooted history, and culture Menton is well worth a stopover. There are many reasons to visit Menton, the setting, charming streetscapes and its beautiful gardens. Make sure to visit the historic gardens including the Jardin de La Serre Madone. If you are interested in the architecture you must check out the Basilica of St. Michael the Archangel and the Chapel of the Conception.
Fête du Citron
Of course, Menton is well known for its citrus fruits, and you can find amazing citrus trees all over the city. The Citron de Menton is the most famous one and we use it in our gin! The Fête du Citron is a festival that has taken place for over 80 years and celebrated the locally grown citrus fruit. The crowd grows annually attracting roughly 240,000 people each year. The event is full of activities all day and night; parades, citrus gardens, and fireworks. For more information on the festival check out this article!
Lunch Recommendation
We recommend Le Petit Port for a light lunch in the sunshine. We enjoyed a 'soupe de poissons' and 'fritures de calamars'.
Le Petit Port
4 rue du Jonquier
Open daily from 11 am until 10:30 pm
Hungry for gorgeous Mediterranean sites? Mirazur has three Michelin stars and unrivalled views of the French Riviera with the mountains as a backdrop. Chef Mauro Colagreco draws inspiration from nature, creating some of the tastiest vegetables. His San Remo prawns infused with delicate rose alone, or the quinoa risotto topped with woodland mushrooms and parmesan cream, maybe the reason the Mirazur earned its third Michelin star.
Recipes with Lemons
Lemon Meringue Tart
There's nothing better than a classic lemon meringue tart. With tart citrus and sugary, creamy meringue, these small bites of heaven are sure to impress (if you don't eat them all yourself!).
Check out this recipe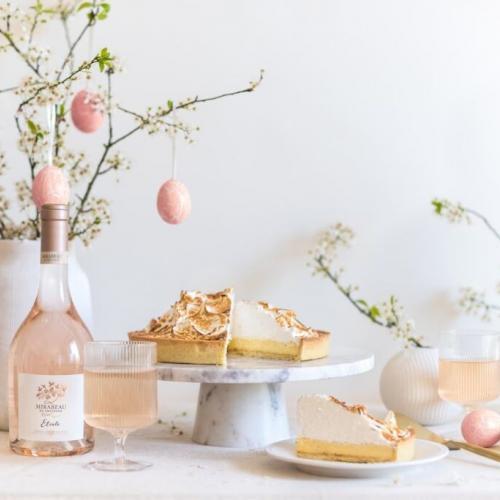 Strawberry and Lemon Mille-Feuille
A quick and easy dessert for when you want to impress your friends and family
Check out this recipe

Lemon Madeleines
A light and airy spongecake often referred to as a "tea cake" highly recognized for it's delicate shell shape with a classic buttery lemon taste.
Check out this recipe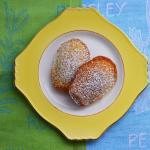 Meyer Lemon Sunshine Pie
This sweet-sour dessert is quick to prepare and is sure to tempt even the non-dessert lover.
Check out this recipe

Near to Menton
Only an hour removed from the French Riviera, the stunning Mercantour National Park offers adventure seekers year-round options. Straddling the Italian border Parco Alpi Maritimi and protected by the French State, the Mercantour has many hiking trails, including the 220-kilometre Grande Traversée du Mercantour. Quite an undertaking, this point-to-point trail takes approximately two (2) weeks and includes more than 12,000 metres of descent finishing in Menton.
Cap Moderne, a one-time holiday refuge for creative types, is a unique property even for exclusive Cap Martin. This site includes three buildings designed by three different architects: Eileen Gray (1878 – 1976), Le Corbusier (1887 – 1965) and Thomas Egildo Rebutato (1907 – 1971). The vacation retreat suffered from the passage of time and lack of upkeep; it was an eyesore on the beautiful shoreline. It took 20 years, but eventually, the French State acquired the land and buildings and began an extensive restoration project. Villa E-1027, built over three years from 1926 to 1929, is a contemporary structure that would easily suit the California coastline or Palm Springs.
All rights reserved. Perfectly Provence articles and other content may not be published, broadcast, rewritten (including translations into other languages) or redistributed without written permission. For usage information, please contact us.
Syndication Information
Affiliate Information
As an Amazon Associate, this website earns from qualifying purchases. Some recipes, posts and pages may have affiliate links. If you purchase via these links, we receive a small commission that does not impact your price. Thank you in advance for supporting our work to maintain Perfectly Provence.