Understanding Corsican Cuisine Here is Your Cheatsheet
Contributor blog post by Ashley Tinker:
A Brief Summary of Corsican Cuisine
We felt almost obligated to visit this stunning island; it's the favourite vacation place of people living in Provence. You'll often notice the stickers still proudly displayed on many cars here from the Marseille-Corsica ferry. We still have ours! We figured that if the people from the already beautiful place that is Provence overwhelmingly choose a specific place to relax- that place has got to be something else. After three (3) weeks last autumn of nonstop landscapes combining mountains, turquoise ocean and hearty cuisine, we were not disappointed.
…Continue reading here for Ashely's rundown of the typical Corisan foods, and of course, some of her beautiful photos recording their visit to this island described as little France. Although, many proud Corsicans might object to that moniker. Ashely writes about a restaurant they loved with a farm-to-table philosophy A Pignata located in the countryside about a 10-minute drive from Zonza.
Corsica, as Ashley points out is a favourite destination for many residents of Provence (and beyond). This voyage is a road trip that involves a ferry, and a steady hand on the wheel. The Corsican roads are narrow and windy in many spots, and the drivers have a reputation for defensive driving.
Here, are Ginger and Nutmeg's notes on Corsican cuisine from their visit in 2011.
A Culinary Visit to Corsica
The island of Corsica is odd shaped, think of a bunch of grapes with the stem at the top, and you will not be too far off.  The stem of the cluster forms the windswept outcrops of Cap Corse. The island's terrain is enormously varied from mountain peaks (there are 120 summits over 2000 meters) and river gorges to sandy beaches and lush plains. Corsica is like a compact France; the island offers travellers a rich and varied experience within 1000 kilometres of coastline.
Understanding Corsican Food
The Corsican population is fiercely proud of their locally produced food and beverage products. Stock-up on jams, chestnut paste, charcuterie, cheese, citrus (in season), wine and other local specialities at a grocery store before returning to the mainland.
Brocciu cheese made from the whey of sheep (brebis) or goat milk is similar in texture to ricotta, but suitable for lactose-free diets. Brocciu is considered one of the national foods of Corsica. The cheese is remarkably versatile and used in everything from beignets (doughnuts) to omelettes and pasta dishes.

Châtaigne (chestnut) trees are considered the "tree of life" in Corsica. The tree is mentioned as early as the XIIIth century in Corsican records.  However, studies have indicated that the trees were present during the Neolithic era. The chestnut tree flowers in May and June and the nuts are harvested in the fall (October and November). The chestnuts are roasted, peeled, dehydrated and finally ground into flour. This local flour is sold everywhere in Corsica for use in a wide variety of cookies, cakes, bread and even a porridge called pulenda.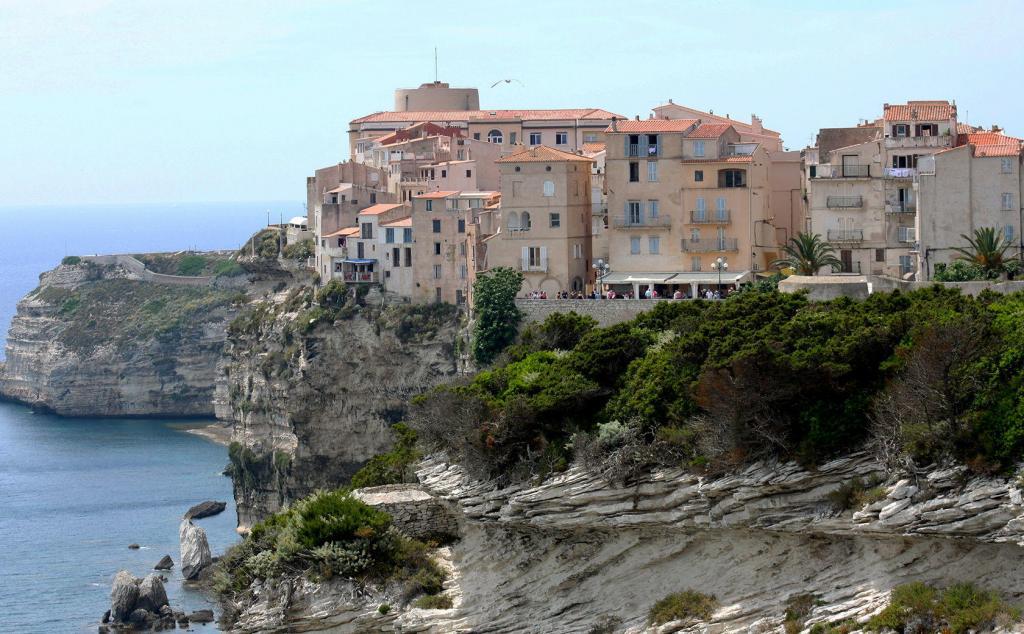 Bread of the dead (pain des morts) is a sweet bread made with raisins and walnuts, you can find in local bakeries and markets near Bonifacio. Traditionally, it served on All Saints Eve (Halloween), now the bread is available all year.
Eggplant (aubergine) is not native to Corsica, but a visitor would find it hard to miss Aubergines farcies à la Bonifacienne on menus. This dish is a delicious vegetarian-friendly combination of eggplant, bread, milk, cheese and eggs.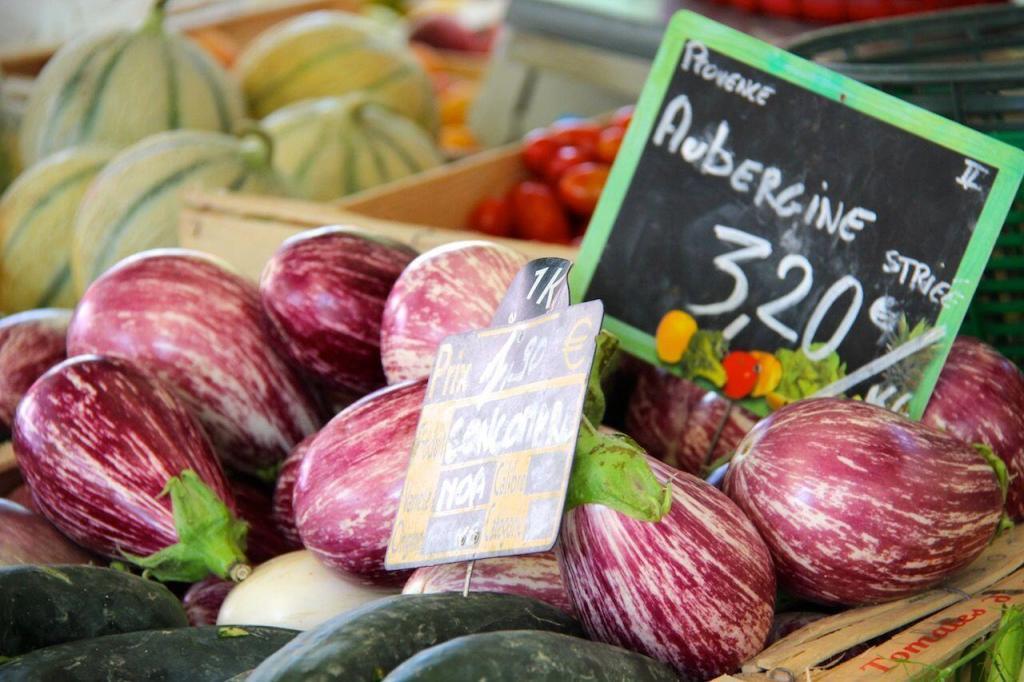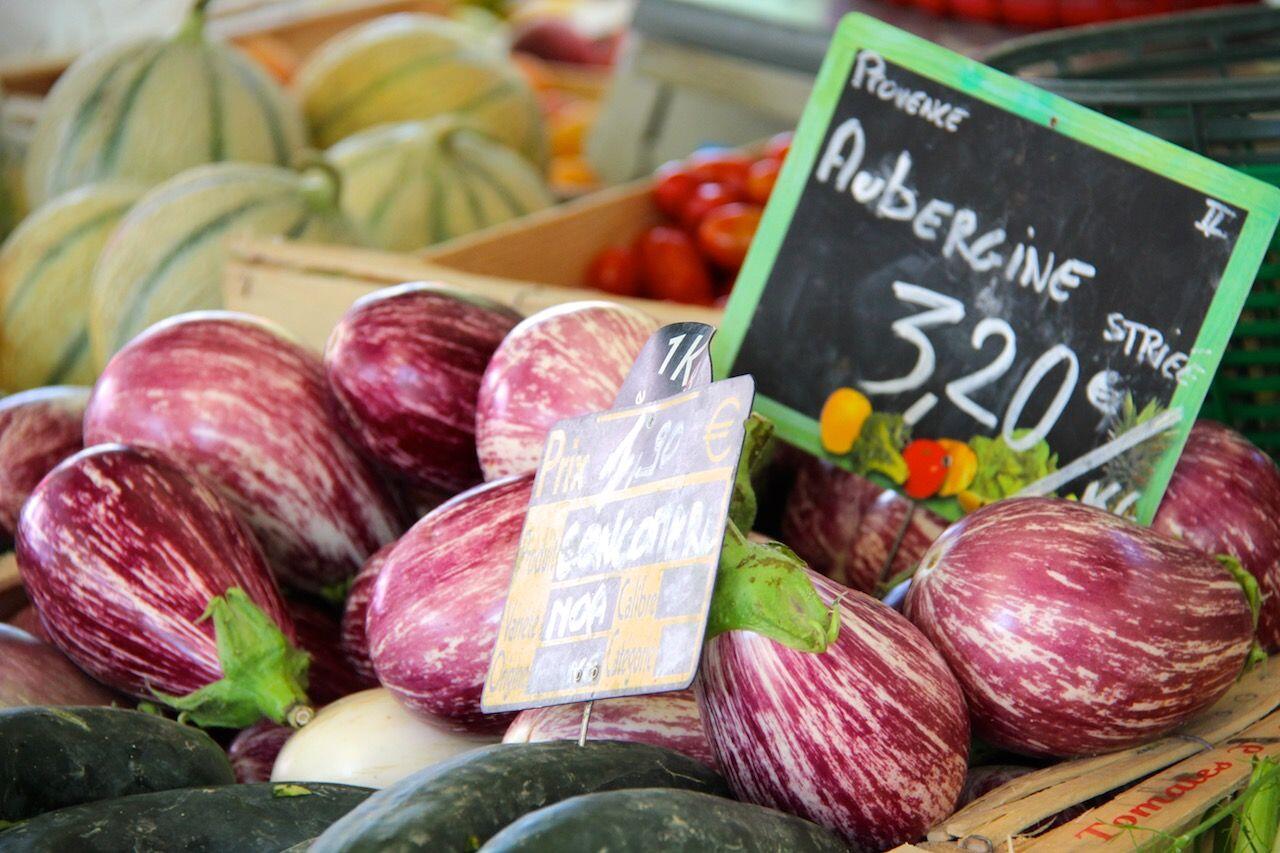 Le Fiadone is a Corsican cheesecake made with brocciu cheese.  Essentially le fiadone is a flour-less cheese flan; it is suitable for gluten-free and dairy-free diets.
Grapevines have existed in Corsica since the Phoceans in 570 BC.  Begining in 1960, and for the next decade, areas planted with vines expanded fourfold. Today there are nine Appellation d'origine contrôlée (AOC) regions on the island with a total production of 13 million bottles. Many of the growing areas have well-marked "routes des vins" for thirsty visitors.
Chateau Loisel, Domaine Arena is a winemaker located in the Patrimonio region that produces one of the top-rated wines on the island. This vineyard was one of the first to start replanting classic Corsican grapes including Bianco Gentile.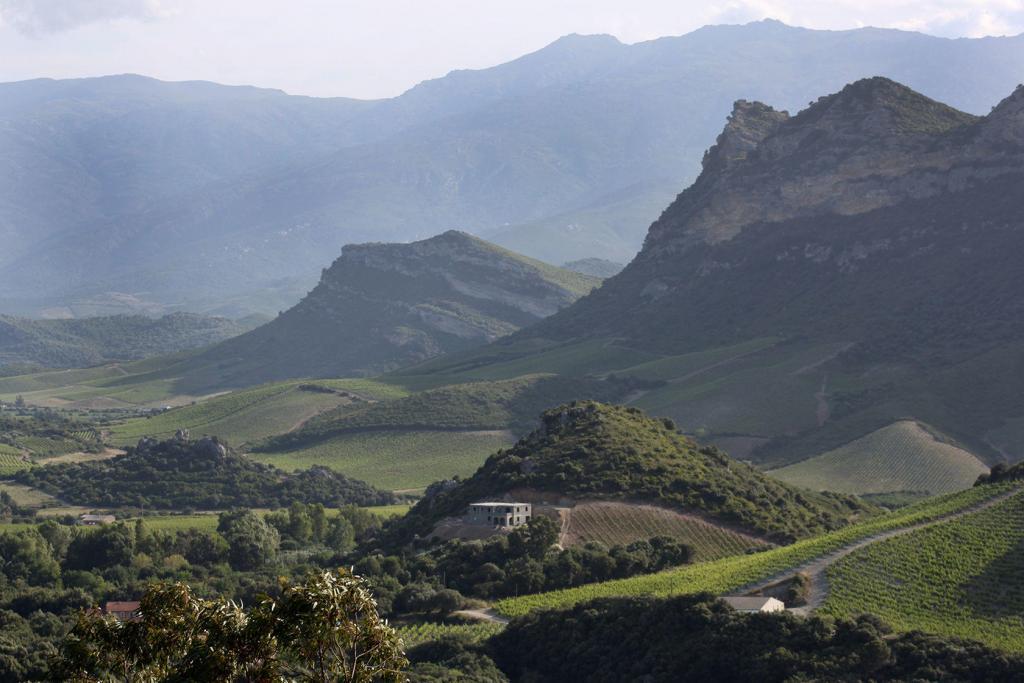 Herbs and flowers grow wild in the maquis or wild scrub brush, and these ingredients influence the seasoning of meats, cheeses, and local dishes. Some of the typical plants found in the maquis are rosemary, laurel, juniper, sage, thyme, mint, lavender, and myrtle. The aromatic scent of the maquis is a critical part of the island's gastronomy.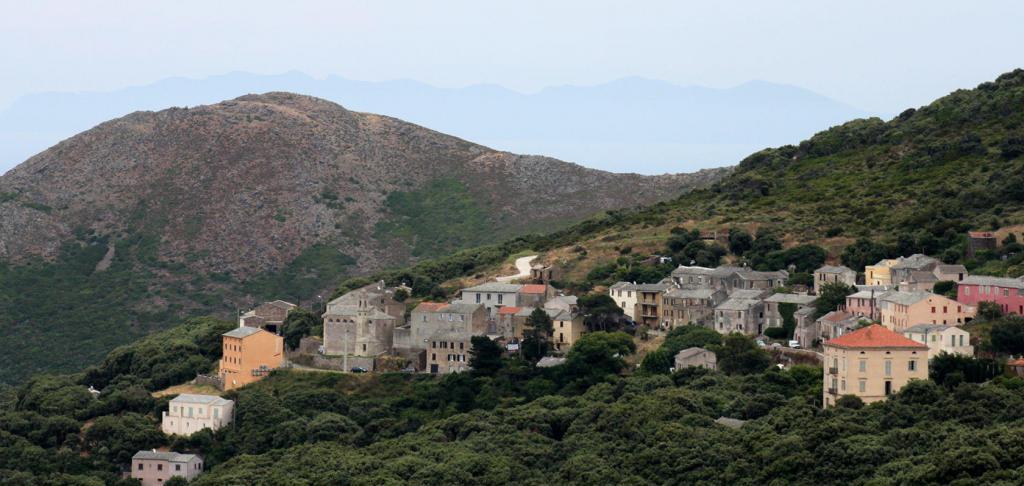 Honey (miel) found in regions around the world, is hardly a product with exclusively Corsican roots. What is unique about Corsican honey is the flavours of chestnut and herbs from the maquis.
Jam (confiture) there is a sizeable industry on the island growing fruit and nuts (fig, clementine, sweet chestnuts) for the production of jams in Corsica.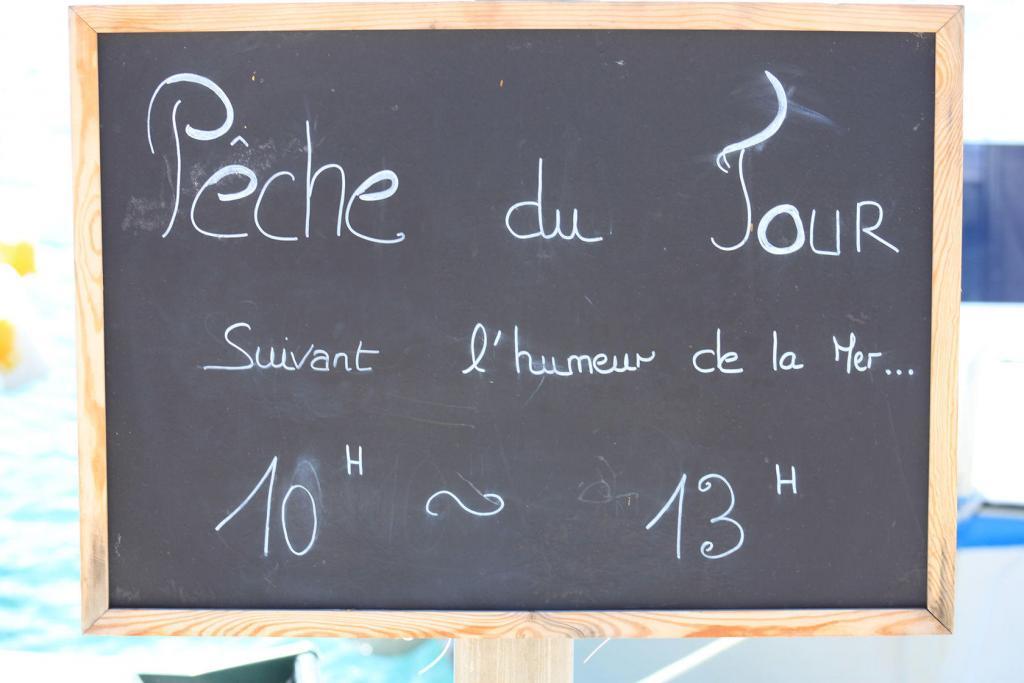 Lonzu is a pork loin used in local charcuterie.
Muscat is a popular grape variety in Corsica. The wine made from this grape can be sweet or quite dry, and there is even a sparkling variety.
Noisette (hazelnuts) although not as prominent as the chestnut, this nut is a re-established crop in Corsica. Local hazelnuts are used in honey, oils, flour and candies.
Olives grow abundantly in Corsica as is common in Mediterranean climates, here the fruit is allowed to ripen on the tree. The ripe olives are collected by hand in November through January or in nets February to May.
Pompelo and clementine citrus production in Corsica, located at the northern end of the island, is for local consumption or export to France.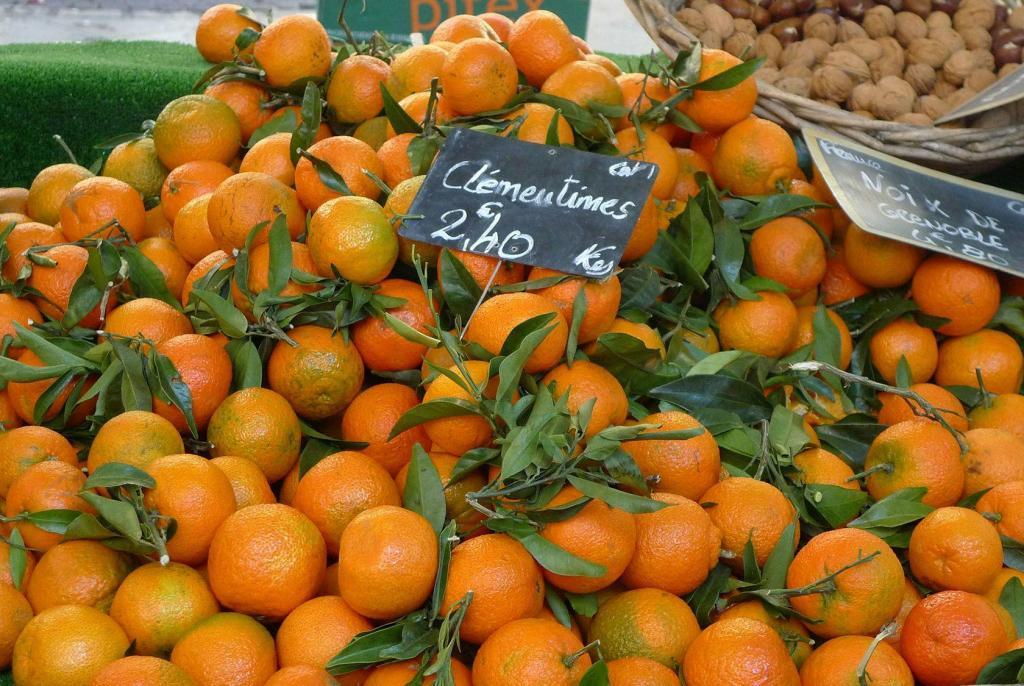 Rosé – Nielluccio is the grape common in rosé wine and is one of the indigenous varieties in Corsica.
Sciacarello is a red-wine grape mainly from the Ajaccio region.
Wild Boar is often made into charcuterie or stew and served with hearty Corsican red wines.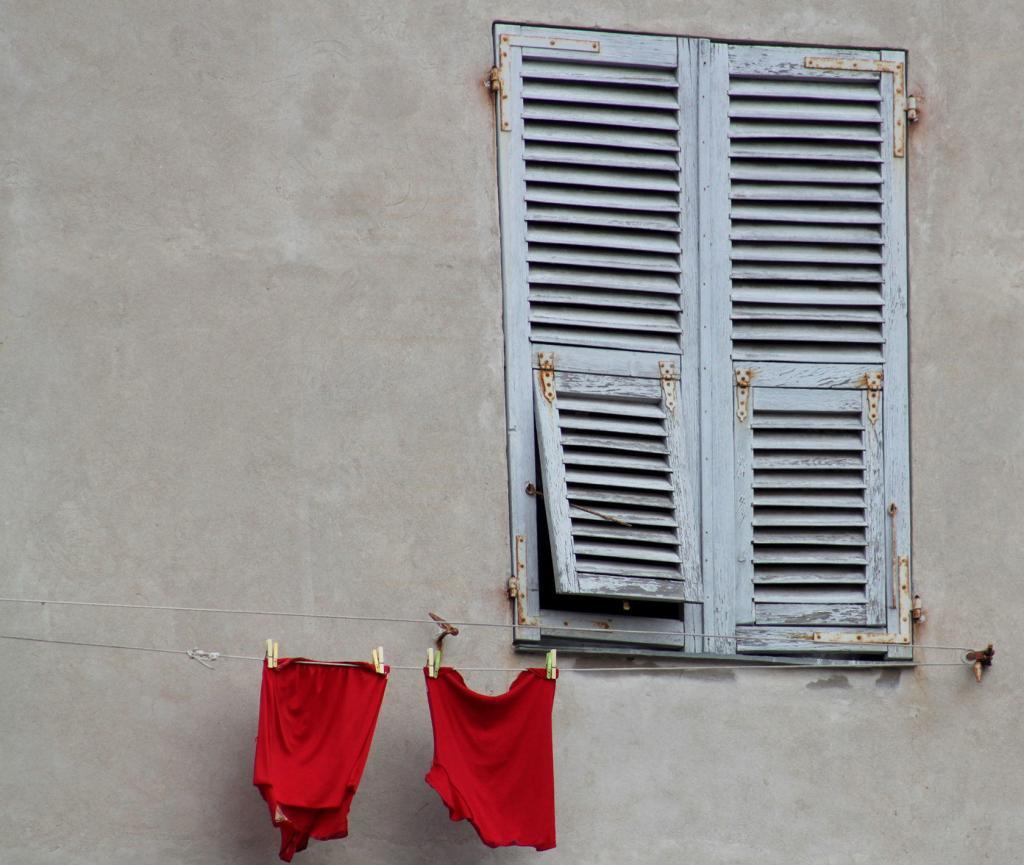 Via:: Curious Provence
All rights reserved. Perfectly Provence articles and other content may not be published, broadcast, rewritten (including translations into other languages) or redistributed without written permission. For usage information, please contact us.
Syndication Information
Affiliate Information
As an Amazon Associate, this website earns from qualifying purchases. Some recipes, posts and pages may have affiliate links. If you purchase via these links, we receive a small commission that does not impact your price. Thank you in advance for supporting our work to maintain Perfectly Provence.