Top Locals Tips from Three Provencal Artists
Famous artists such as Cezanne, Matisse, Picasso and Van Gogh captured the "painter's light" and the stunning, natural beauty of Provence. Recently, we featured three talented artists based in the South of France a region that continues to inspire and bolster their creative confidence.
In case you missed their stories, please read more about Barbara Pitcher, Elke Walter and Sabine Werner (by clicking on their names). These ladies may technically be expats, but they have lived in Provence long enough to share some local's secrets with readers:
DISCOVER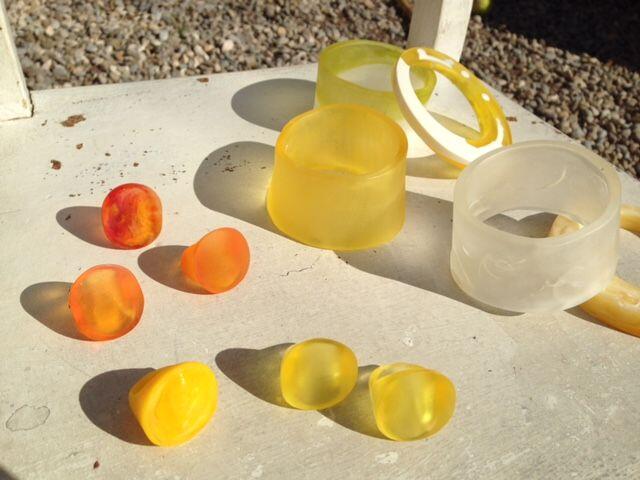 Barbara:
Skiing in the magnificent Southern Alps one day and eating moules et frites wearing a t-shirt in Cassis' port, the next day.
Hiking the calanques, they are dramatic and spectacular.
Friday in Lourmarin with the market followed by lunch in town and wine tasting in the region.
Elke:
Natural landscape
Village markets
Sabine:
The light and the air while the mistral is blowing
The colour and softness of the Mediterranean in the area of the calanques in contrast to the rough landscape
The natural beauty of the region
TASTE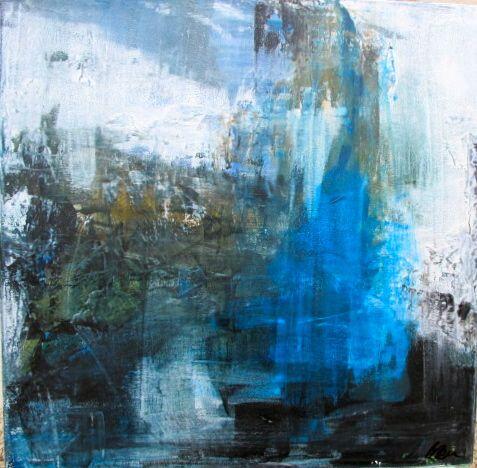 Barbara:
The local wine
Different varieties of goat cheese
Figs fresh from a tree
Elke:
Rosé wine
Goat cheese
Seasonal vegetables
Sabine:
The local cheese, the variety is unbelievable
A café gourmand, a must for a sweet tooth
Sip on some Provencal rosé while the sun is setting in summer
RELAX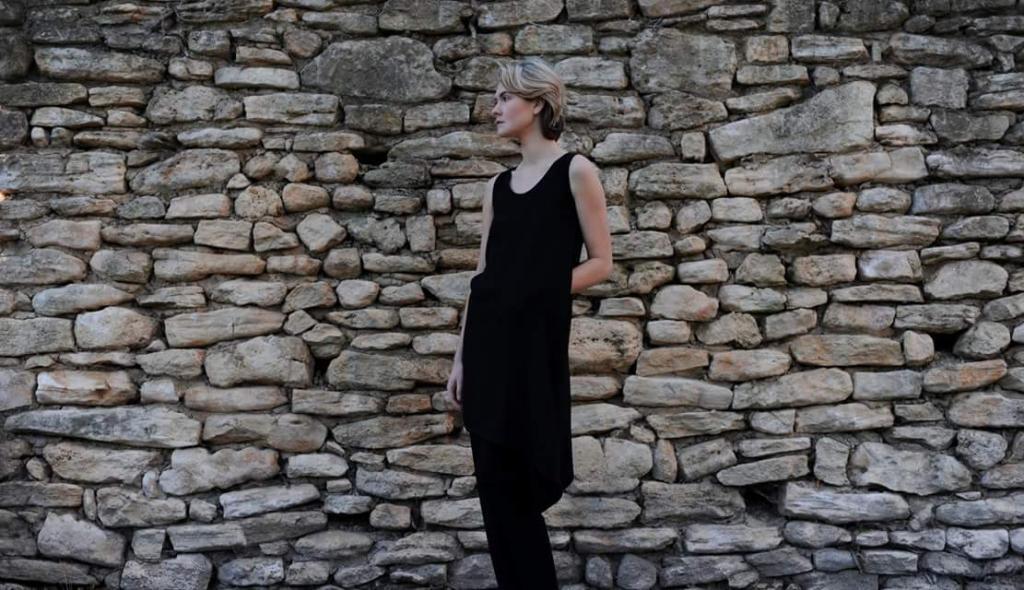 Barbara:
French breakfast at bistro on a Sunday morning when the towns are still quiet
Walk the calanques and relax on one of the secluded beaches, off-season
A drive through the Provencal countryside
Elke:
Have a long lunch in Avignon
Go to Lourmarin night market
Spend a day in Cassis
Sabine:
Take a nature walk, they are outstanding as the landscape offers much variety from dramatic to soft
Sit in a café and people watch
If you would like to meet these ladies in person, and see for yourself how Provence has impacted their work, please join them at their vernissage (details below).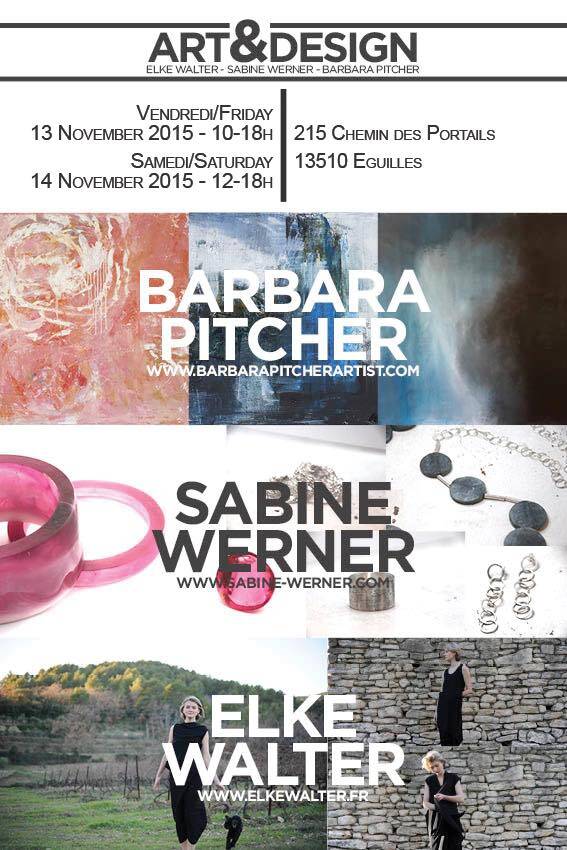 Here, are the details:
The Art and Design Exhibition
Nov 13 & 14, 2015
215 Chemin des Portails
Eguilles, 13510