Top Cafe Choices in Aix en Provence by Aixcentric
We asked Lynne Alderson of Aixcentric if she would share her favourite cafés and salon de thés in Aix-en-Provence with Perfectly Provence readers. Lynne said no problem, other than narrowing her choices to three – now that was hard!
Here, are Lynne's top picks for a beverage and a light bite in Aix.
Cafes line the streets in Aix so you cannot go too far wrong. If you like people watching, there is nothing like finding a seat in the sun on the Cours Mirabeau and admiring the fashionistas of Aix strolling through town. But, let's go a little off-piste and find some new experiences and, most importantly – cake!
When I first moved to Aix, a very elderly French lady took me in hand and told me that the only place for patisserie was Maison Weibel. How right she was. It has a genteel tearoom where you can savour the meringues, calissons, colombiers, frangipane, éclairs, religieuses — all sorts of delights. There are tables outside too in the narrow street that leads into Place Richelme and Aix's colourful 14th-century fruit and vegetable market. To get even closer to the market, try Happy Days Caffeé on the opposite corner. No cakes, but you will have a ringside view of the locals sniffing melons and squeezing avocados to get the freshest fruit.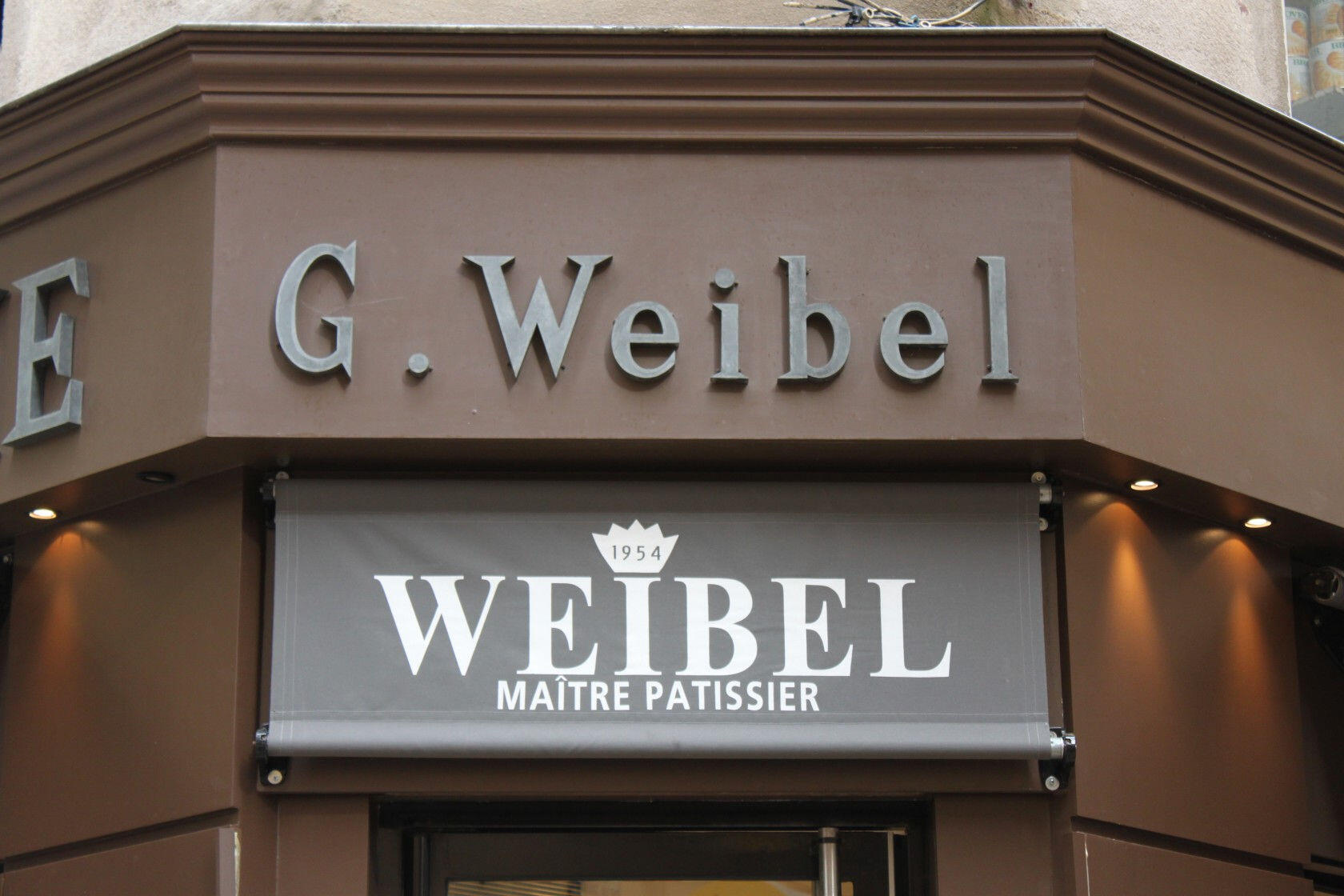 It is not always hot and sunny in Aix, regardless of the impression given by guidebooks. On rainy days or when the Mistral is cutting its icy passage through the streets, make for l'Orienthé (5 rue de Félibre Gaut) this is where I take my visitors. You leave your shoes at the door – and also your problems and preoccupations – as you settle into the big comfy and colourful floor-cushions. No people-watching here. Rather a space for intimate or relaxing conversations between friends. Oriental teas are poured from silver pots held high in the air, and there are Tunisian sweet pastries to delight.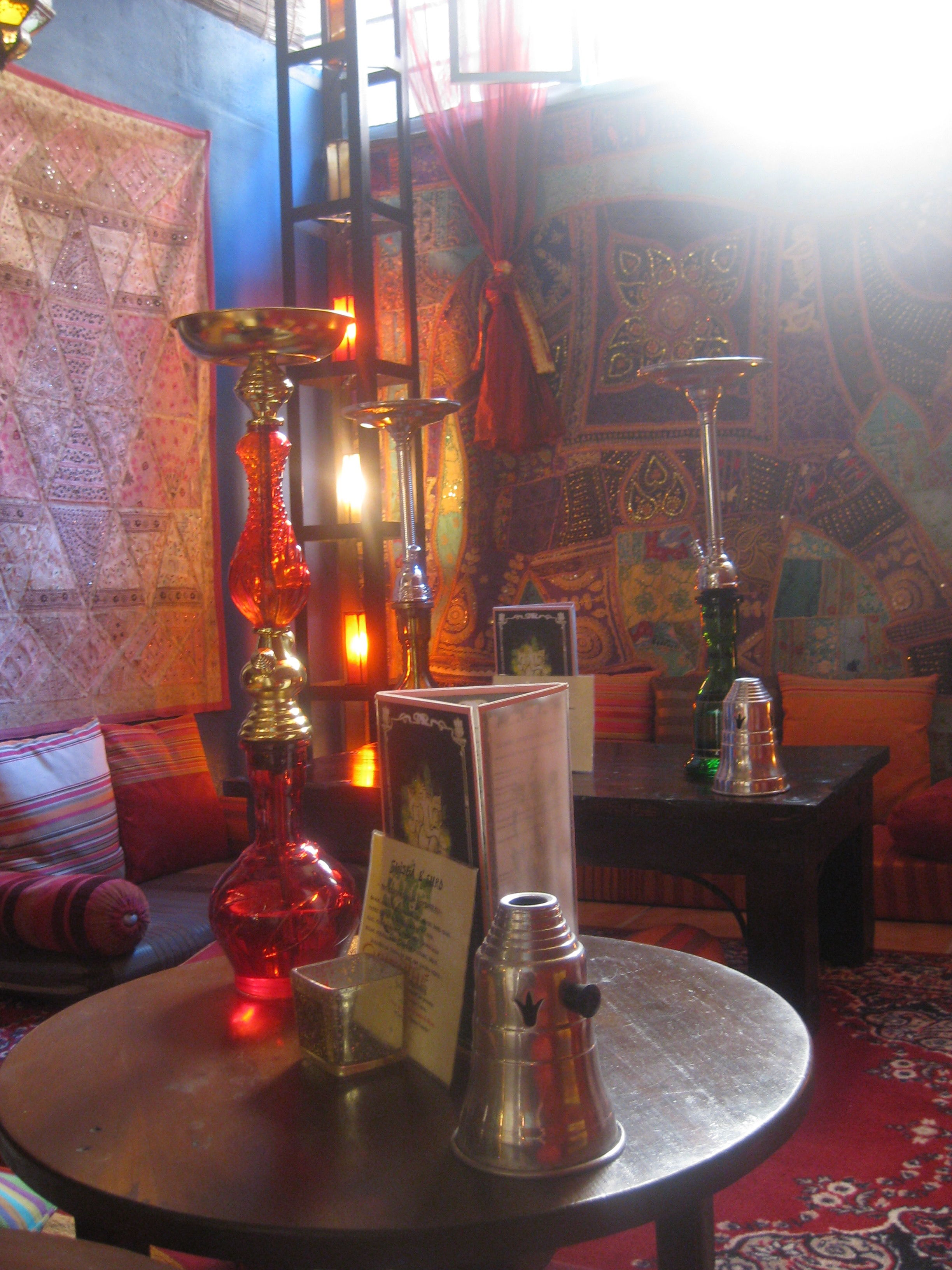 My third pick would be Columbus Café on rue de la Messe. It is relatively new and serves a decent range of paninis, sandwiches, brownies and tarts – they must be good as this chain has just won the contract to run the cafes on the TGVs.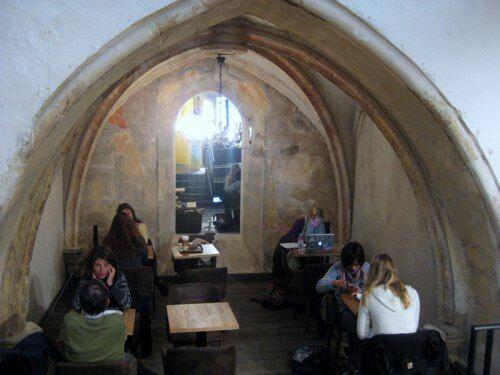 What I like about Columbus Café (read more here) is the spacious interior that backs into the former Chapelle des Augustins. During the French Revolution, the local churches were either ransacked or used for stabling horses and foodstuffs. This great Augustinian monastery was virtually destroyed, and new buildings were constructed around it. Here, a bland café exterior belies the interest inside with a lovely vaulted stone ceiling. I mean how often can you sit and enjoy a latte watched over by a 14th-century angel?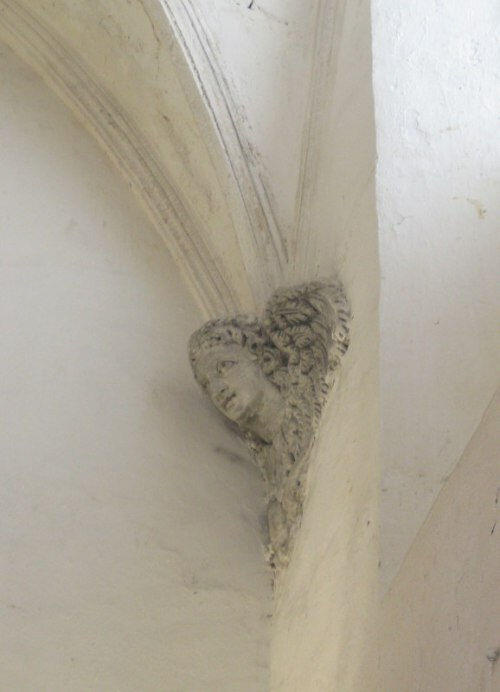 Voila!  Bon Ap'!
Image credits: Photos 3, 4 & 5 provided by Lynne Alderson.