Summer fruit salad with Rosé reduction and mint
This relies on a nice selection of summer fruit and your willingness to share a glug of rosé with these delicious flavours. A light summer fruit salad is and easy dessert recipe by Jeany @MirabeauWine.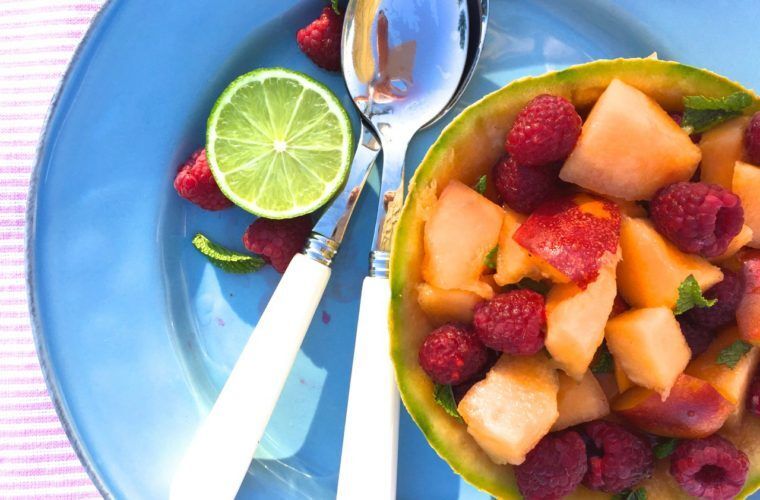 Summer fruit salad with Rosé reduction & mint
Melon, Raspberries and Nectarines are the base for this medley of summer's best, swimming in a Rosé reduction and tossed with fresh mint.
Ingredients
1

Melon

1

Pack of Raspberries

2

Peaches or Nectarines

some mint leaves

2

tbsp

Sugar

1

glass

Rosé

for the syrup
Instructions
Chop the melon and nectarines into rough cubes and set aside.

Keep the empty melon shells if possible to use as bowls.

Pour the glass of Rosé into a heavy based saucepan.

Add the sugar and a few cubes of the fruit you have chopped and two raspberries.

Add a 1/2 a cup of water.

Gently boil everything to reduce it to a syrupy consistency.

Pass through a sieve and pour into a small jug to cool.

Arrange your cubed fruit salad in a bowl (or the melon skins) and decorate with raspberries and roughly torn mint leaves.

Pour the syrup over carefully to cover as much of the fruit as possible.

If you made it much in advance return it to the fridge and get it out 15 minutes before serving.

Pure summer flavour!