Spicy Carrot Goat Cheese Pâté a Recipe for those Bits in the Fridge
We all agree that food waste is terrible, and in North America where shopping for many tends to involve large format stores with bulk packaging…often we buy too much. Even if you are a conscious shopper and dedicated cook – like David – sometimes there end up being some leftover bits in the fridge. Now, in Cocoa & Lavender's kitchen, nothing gets wasted, so he created this recipe for spicy carrot goat cheese pâté.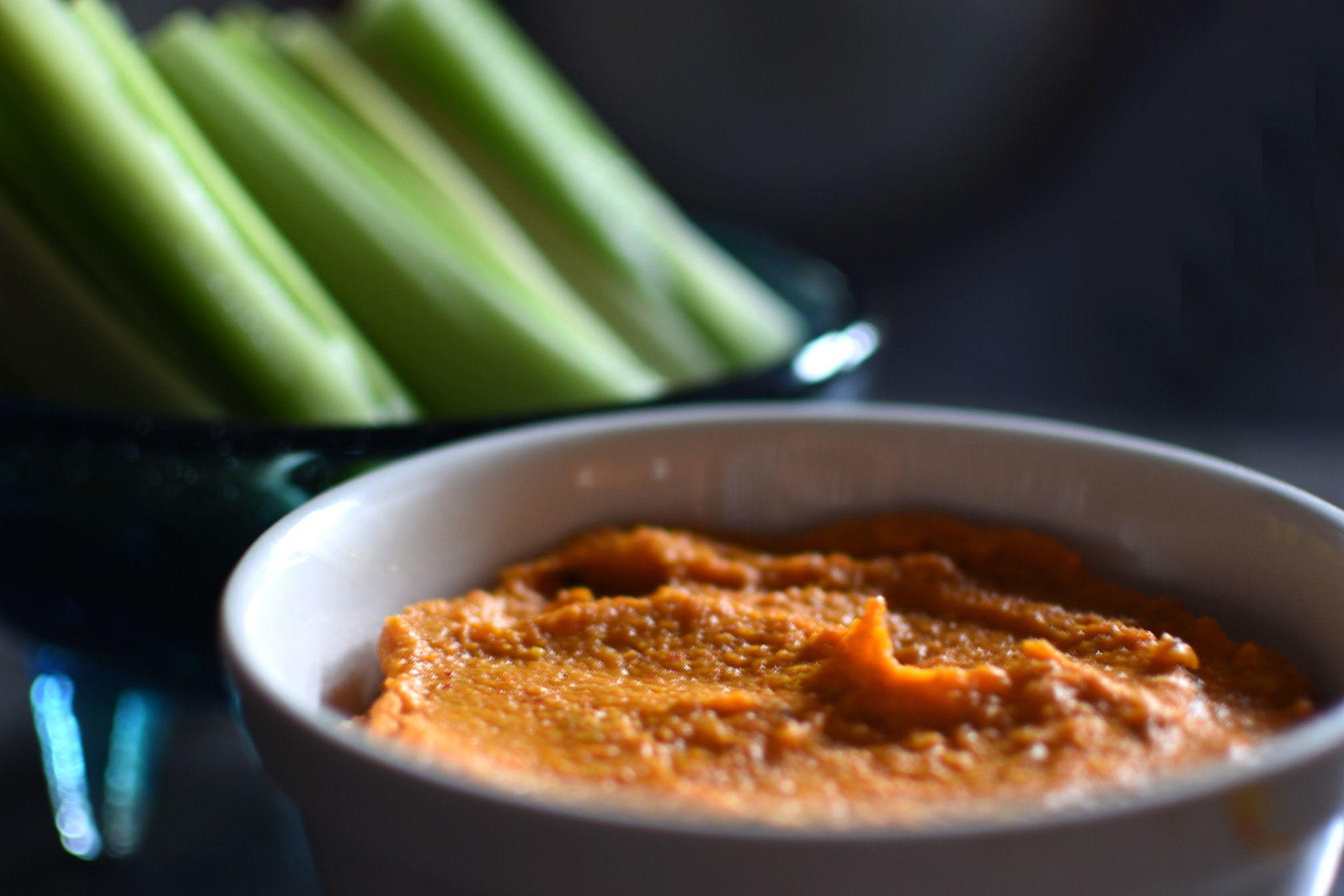 Spicy Carrot Goat Cheese Pâté 
This recipe is completely adaptable to what ever bits and bobs you have in the fridge, and to suit your tastes. It is an easy way to use up leftovers before they spoil.
Ingredients
4

large

Carrots

peeled and sliced *

2

tablespoons

Butter

1

large (or 2 small)

Shallots

peeled and minced

1

teaspoon

Ground Cumin

1/2

teaspoon

Piment d'Espelette

or more to taste *

1/2

teaspoon

Salt

1/2

teaspoon

Ground Black Pepper

1/4

teaspoon

ground cinnamon

1/2

ounce

chèvre

or other cheese see notes

3

tablespoons

Mascarpone

1

tablespoon

olive oil
Instructions
Steam the sliced carrots until very soft - about 15 minutes.

Meanwhile, melt the butter in a medium skillet and add the minced shallot.

Cook until soft and then add the cumin, piment d'Esplette. salt, pepper, and cinnamon.

Cook for 30 seconds or so to bring out the flavors in the dried spices.

When the carrots are soft, add them to the spice mixture and cook a few more minutes.

Transfer the mixture to a mini food processor and add the goat and mascarpone along with the olive oil.

Purée until very smooth; adjust for seasoning and scoop into a bowl.

Serve with celery sticks or crackers.
Notes
* What if you don't have any of these bits in your fridge?
Easy substitutions:
Cooked carrots – sweet potatoes, butternut squash, peas
Piment d'Esplette – red pepper flakes, cayenne pepper
Goat cheese – cream cheese, cottage cheese, ricotta
Mascarpone – crème fraîche, sour cream, heavy cream