Savoury Recipe Duck Breasts with Figs
Hilda Stearn and her husband visit their home in Provence as often as possible, juggling work and family commitments. They are big proponents of taking the train, Hilda tells me that the British Rail/TGV combination makes for a relatively hassle-free commute from the UK. Sometimes, Hilda plans a girlfriend getaway in the fall to take advantage of the Provencal Christmas markets. Regardless of when the Stearns are in Caromb, they make sure to catch up with local friends and to explore the seasonal bounty.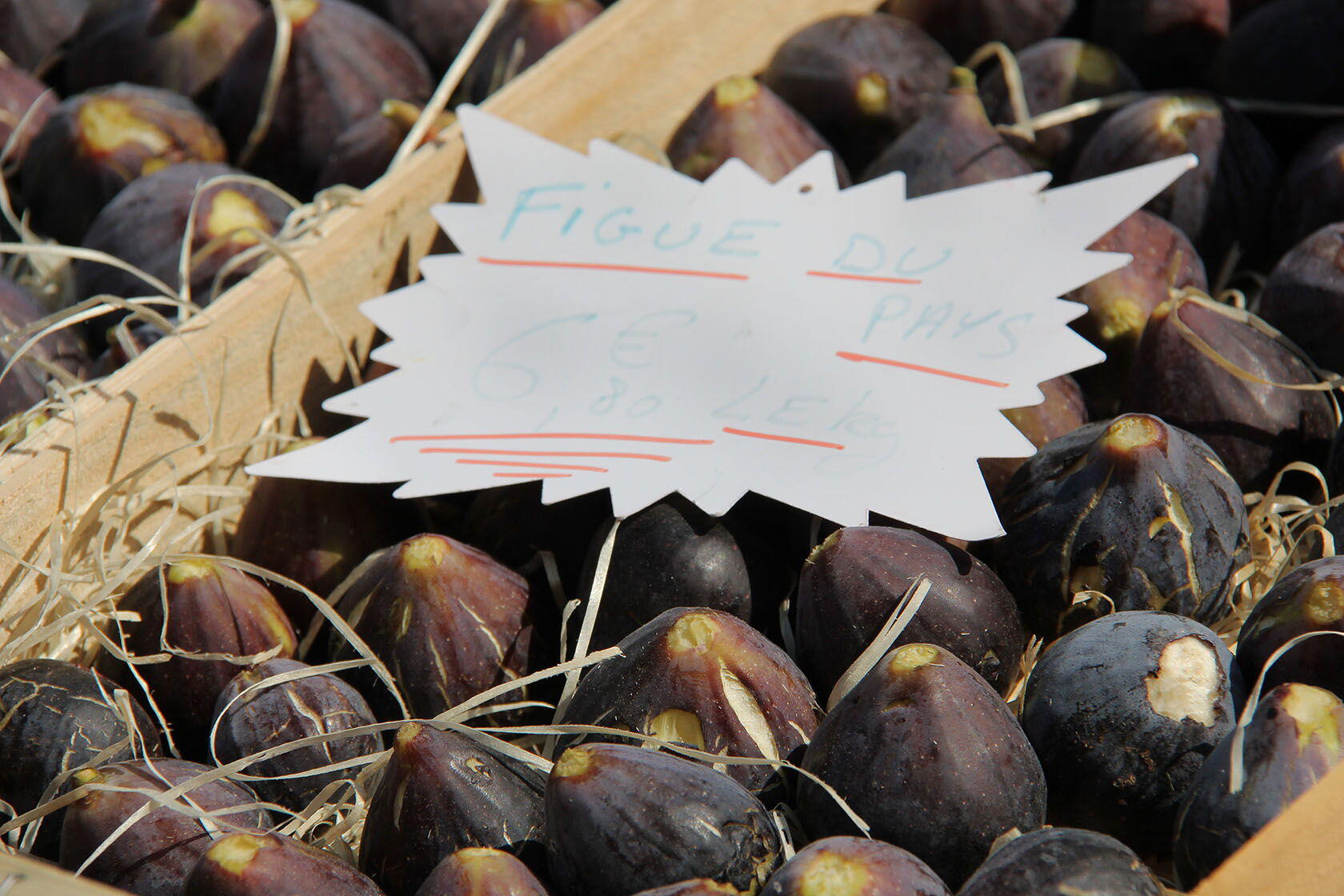 Duck Breasts with figs
This main dish is a recipe from Hilda it is easy to prepare and a perfect savoury pairing with duck and figs. According to Hilda, "This is a truly moorish dish that is so simple to make."
Ingredients
2

large

Duck Breasts

1

large

Apple

washed

2

large

Potatoes

peeled

8-10

Fresh Figs

washed and cut in halves

2

tbsp

olive oil
Instructions
Heat a heavy frying pan with a bit of olive oil add the two duck breasts and sear the meat on all sides to seal in the flavour and release the juices.

Remove the duck from the heat, slice and place to one side.

Chop and slice into segments apple and potatoes (use some of each per person).

Put the apple and potato into the same pan on a low heat coating in the duck juices until they start to soften.

Add a couple of figs for each person and then return the duck pieces to the pan.

If the pan is ovenproof pop it into the oven for about 30 minutes on a medium heat 375F (190C or gas mark 5); otherwise use a shallow casserole dish.

There is no need to cover the pan/dish and apart from the occasional basting there is nothing more to do! This dish is ready when the potatoes are soft which should be in less than 30 minutes.
Notes
You might like to serve it with some fresh seasonal vegetables and plenty of bread to soak up the juices. Hilda says, "I am almost drooling just recalling the flavours!"