Sablet Summer Festivals A Reason to Visit the Vaucluse
By Michel:
For those of you who don't know, Sablet is a small village (population 1264) located at the base of the jagged Dentelles de Montmirail west of Mont Ventoux in the Vaucluse region of Provence, France. The village sits on a hill bordering the rich alluvial plain of the Ouvèze River.
Although the first fortifications of the village were most likely built in the 9th century to ward off attacks by the Saracens, the walls and towers were not started until the 14th century. These ramparts have recently been restored by the Association des Compagnons des Barrys.
Sablet is filled with charming and picturesque shaded streets adorned with flowers, passageways with exposed beams, and fountains. The village is located in the heart of Côte du Rhône wine country.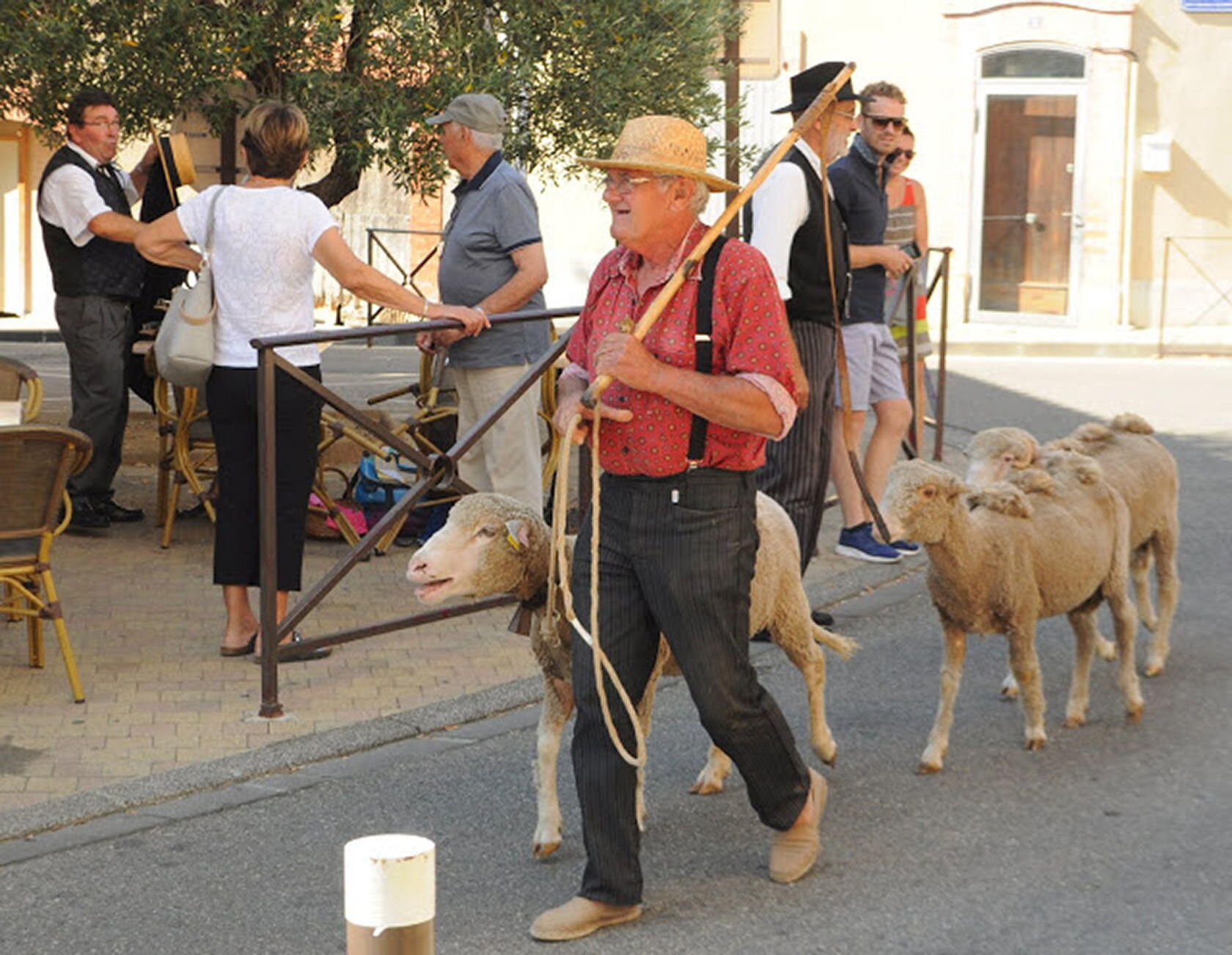 Vaucluse: In and Around Sablet
July 20-21, 2019 head to Sablet for Journée du Livre it's an event for book and wine lovers.
Head to Villa Saint-Antoine in Violès for lunch (or dinner) anytime.
A visit to the ochre cliffs of Roussillon in the Luberon makes for a nice day trip from the village.
Fun for the kids: Go fishing at the Lake of Sablet in the Vaucluse.
Spend some time in nearby Séguret one of the most beautiful villages of France.
Taste some wine at Domaine la Bouïssière and a Visit to Gigondas.
Don't miss Vaison la Romaine's Tuesday morning market and these tips from a local for your visit.
…Continue reading here for details on the summer festivals in Sablet a contributor blog post by Our House in Provence