Vaison la Romaine Locals Tips for Your Visit
Local enough to hear the latest gossip makes you a local in Provence
Sharon de Rham (tour guide and expat) says she gets the heads up from her friend at the tourist office when there are movie stars staying in the "neighbourhood."
After nearly ten years in Vaison la Romaine, Sharon considers herself local enough for this Provencal town. The town's size and its plentiful market first attracted her. The fact that there are first-rate restaurants, and some of the best wineries in the South of France nearby were the "icing" on her decision to settle in Vaison.
I asked her to share a few of her favourite things about Vaison and the area with Perfectly Provence readers.
How would you describe Vaison la Romaine?
Vaison is a moderate sized town in a gorgeous region, surrounded by Mont Ventoux and the hills of the Dentelles de Montmirail. There are three parts of town, an extensive Roman site, a medieval village on the hillside and a 19th-century "modern" section. If you approach the Vaison area from Avignon, you pass the villages of Sablet and Séguret, framed by the Dentelles. This view never fails to charm me.
Vaison has more of a "country" feel than many other cities in Provence. Located in Haute Provence, separated from the rest of Provence geographically Vaison has retained its ancient charms. There are many quiet, preserved hilltop villages with cobblestone streets and old stone houses, and no large building complexes or industrial parks in the area.
Vaison's population of 6,000 triples in the summer when tourists come to enjoy the Roman sites, markets, outdoor pursuits, and the wine. The town is quite responsive and welcoming to visitors with a friendly tourist office.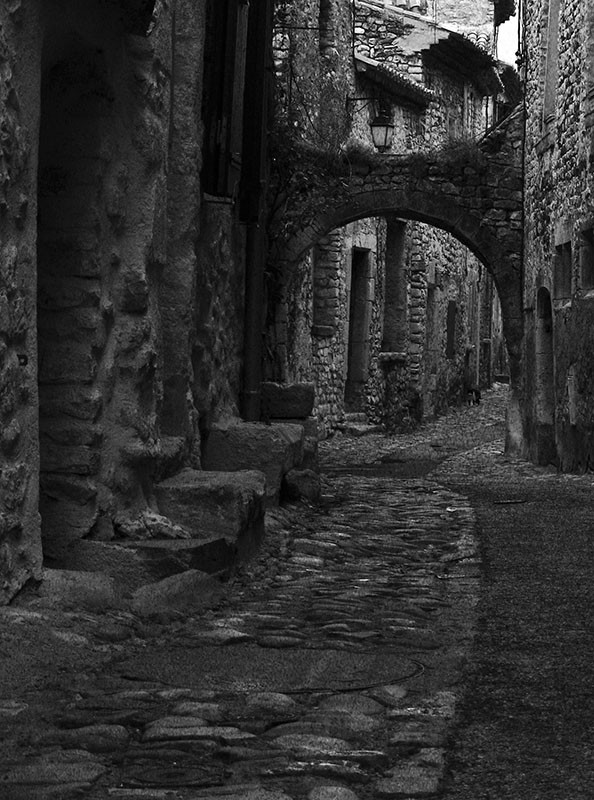 What is it like to live in Vaison?
Vaison is a gorgeous small town in the countryside. With its historic sites and other Provencal amenities, it does attract many tourists; however it does not live exclusively from tourism and has "life" year round. Its medieval village the "Haute Ville," full of restored 16th and 17th-century homes, has very few shops where you can wander peacefully through the narrow streets.
Vaison is an easy place to live since the town has everything one needs. You can find several boulangeries, banks, butchers, cafés, restaurants, groceries, wine shops, hairdressers and even a cinema all within walking distance of each other. I live in the core, so everything is only a 5-10 minute walk from my apartment. The shopkeepers are always helpful and welcoming.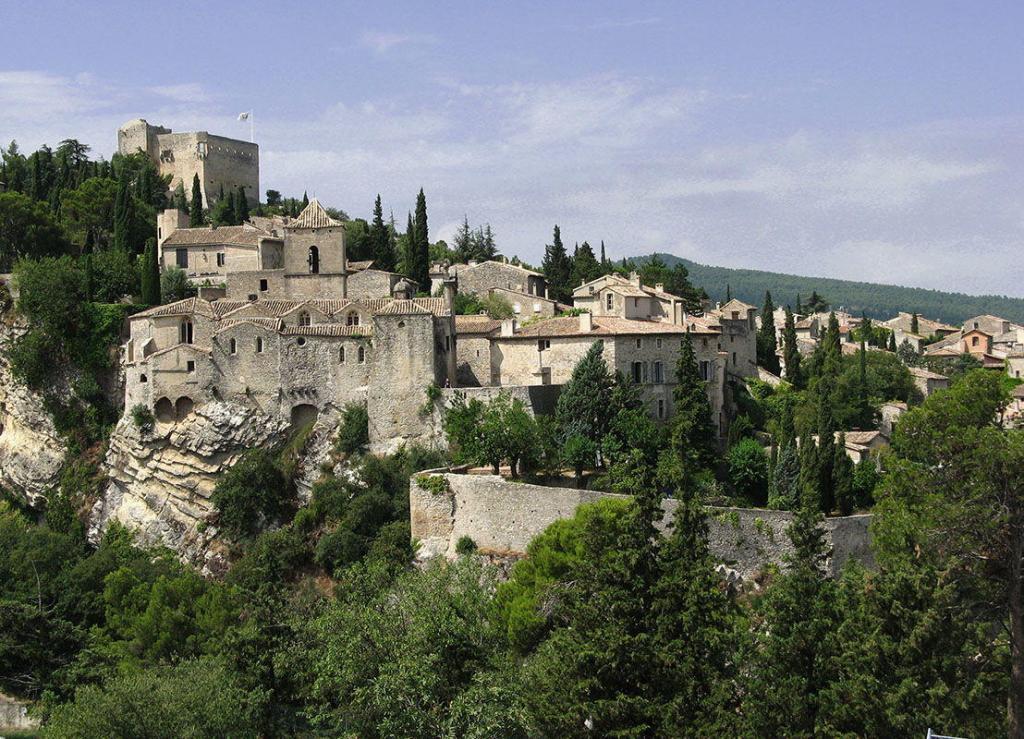 Discover Provence
Roman Vaison: The largest archaeological site in France, a Roman bridge, Roman theatre, and an archaeological museum
Provence for outdoor enthusiasts, with different levels of hiking, climbing, cycling and mountain biking in vineyards, plains or mountains
The Tuesday morning marché, the best in the northern Vaucluse, with almost 400 stands in spring, summer and fall.
Tastes of Provence
Fromagerie Lou Canestou, a cheese shop owned and run by Josiane Deal, a Meilleur Ouvrier de France (MOF). Josiane supplies cheese to about 100 restaurants in the Vaucluse and Bouches-du-Rhône.
Bistro Du'O is an excellent bistro whose young chef won a southern Rhône "Top Chef" competition in June 2014 (sponsored by the Chateau Vaudieu winery).
Peyrerol Patisserie, Chocolaterie, and Glacier: exquisite pastries, chocolates, and ice cream, everything made on site.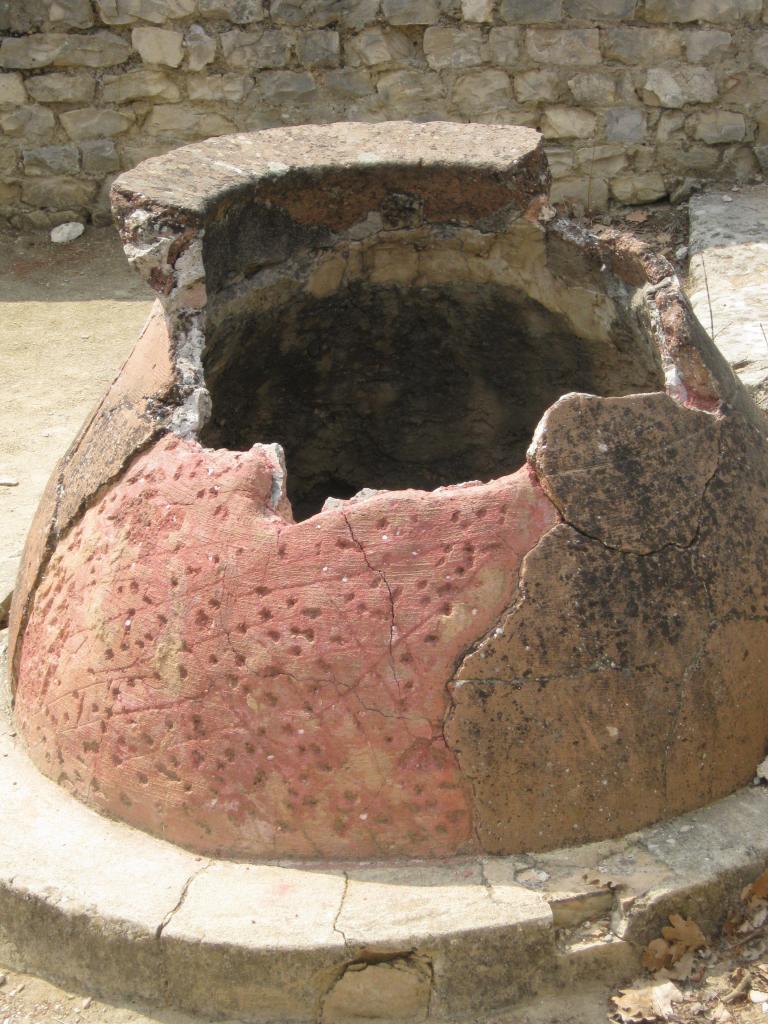 Relax in Provence
Le Beffroi Hostellerie, formerly two private 16th and 17th-century "hotels particuliers," (private mansions), now a hotel with restaurant located in the medieval village.
L'Eveché, formerly a 16th-century bishop's residence, and now a very charming B&B located in the medieval village.
Le Jour et la Nuit; located in the countryside a few kilometers from Vaison and surrounded by grapevines. A very stylish remodeled old mas; B&B plus dinner available.
If you missed the previous articles on Sharon, you can read them here and here.
Image Credits: Sharon de Rham provided all images for this article.
All rights reserved. Perfectly Provence articles and other content may not be published, broadcast, rewritten (including translations into other languages) or redistributed without written permission. For usage information, please contact us.
Syndication Information
Affiliate Information
As an Amazon Associate, this website earns from qualifying purchases. Some recipes, posts and pages may have affiliate links. If you purchase via these links, we receive a small commission that does not impact your price. Thank you in advance for supporting our work to maintain Perfectly Provence.