Rousset the Best of Living Near Aix-en-Provence
Virginie Van Der Wees lives with her young family near the Mont Sainte Victoire, a short 20-minute drive from Aix-en-Provence. She is a masseuse and a certified French teacher for non-French speakers. Since 2018, Virginie puts together full immersion experiences that include hosting and supporting language learners in her family's home. We asked Virginie to share what it's like to live in the village of Rousset near Aix-en-Provence. Her answers are below.

The Virginie in Provence curriculum allows students to build on their knowledge and move to the next level and beyond while enjoying the wonders that Provence offers. Suitable for any age group, Virginie offers adapted, tailor-made solutions for clients who are moving to Provence. This program allows them to improve their French and overcome cultural changes. Virginie also provides classic French lessons and cooking lessons (in French) online or at the client's home.
---
Living near Aix-en-Provence
Tell us a bit about where you live in Provence?
We live in a small Provencal village called Rousset, located 20 minutes away from beautiful Aix-en-Provence. Rousset is a nice and quiet town, ideal for raising kids in a peaceful environment. We are surrounded by vineyards and enjoy the Sainte Victoire Mountain view pretty much everywhere in town. The proximity to Aix-en-Provence is great too as we can easily go there for a stroll in the city.
We've been living in the region for three years and starting to know quite a lot about what Provence can offer. I also studied in Aix-en-Provence almost 20 years ago. I always loved the region, and I guess that's why I decided to settle down here with my family.
People here are very proud of their region and the gastronomy that comes with it. They especially like to remind tourists about how good the local wine is and how beautiful the weather is all year. And, of course, they will talk to you about lavender and the fragrance in late spring when the fields begin to turn purple.
Market day in Rousset market is every Wednesday. It is small but peaceful and so tasty! Products are all local and fresh! Rousset is a good combination of town and countryside. We literally live in the middle of the vineyards, but we can take advantage of a big city like Aix-En-Provence anytime we want.
Why is Aix-en-Provence a great place for someone to visit?
Visiting Aix-en-Provence is definitely worth it as it is easy to explore the old section. In these small streets and alleys, you will find all sorts of surprises. Provence is one of the world's best spots with its gastronomy, different landscapes, and pleasant weather. There is a market every day of the week in Aix-en-Provence. I particularly love the flower market located in one of the most beautiful squares in the city centre.

Is there a must-see attraction in Aix-en-Provence?
Walking around the city of Aix without a defined destination is, for me, a must-do. Mont Sainte Victoire is a must-see, and even hike to the mountain starting from our Rousset house.
Eating and Drinking in Town
Where do you go for coffee?
I would grab a coffee in a random café, walk to Christophe and buy the best Madeleines in the world (I promise!) and sit down next to one of the many fountains in the city centre.

Do you have a favourite bakery?
I like the patisserie Weibel which is almost an institution in Aix-En-Provence. It is located at 2 rue Chabrier, and you enjoy the most delicious "tarte tropezienne" of the region!
Tarte Tropézienne Recipe
Because the brioche rises overnight, allow two (2) days to make your Tarte Tropéziennes. I make the pastry cream and whipped cream while the dough rises on day two (2), so the project takes a bit of time management!
Check out this recipe

Where do you recommend going for a casual lunch with friends?
I would pick the restaurant "la petite ferme," located just next to the Place de la Rotonde. In a very cozy environment, you will taste the chef's classic dishes.

Where is your go-to spot for an apéro?
Maison Grand Boise in Rousset is perfect for a tapas-like apero in their open garden. You can sit or stand while enjoying the local wines and discover their delicatessen at the same time. And you can also choose to extend your apero with a wonderful dinner (see below).
What is your top pick for a romantic dinner?
Restaurant Lotraix, located at 855 route de Berre. My husband and I often go there for romantic dinners, and we even celebrated our wedding anniversary there last year. Another pick is "Le déjeuner sous l'arbre" in Rousset. We love their champagne, and all the staff is just so nice and relaxed.
Where do you like to go for dinner with friends?
For dinner with friends, we particularly recommend going to Maison Grand Boise in Rousset. The restaurant is just 350 meters from our house, and the food is just delicious. Plus, everyone we bring there must try their specialty in dessert: the caramel "pain perdu."
What is your pick for family-friendly dining?
In the summertime, you can enjoy a really amazing experience having a picnic while hiking the Mont Sainte Victoire. We know several secret spots for great picnics.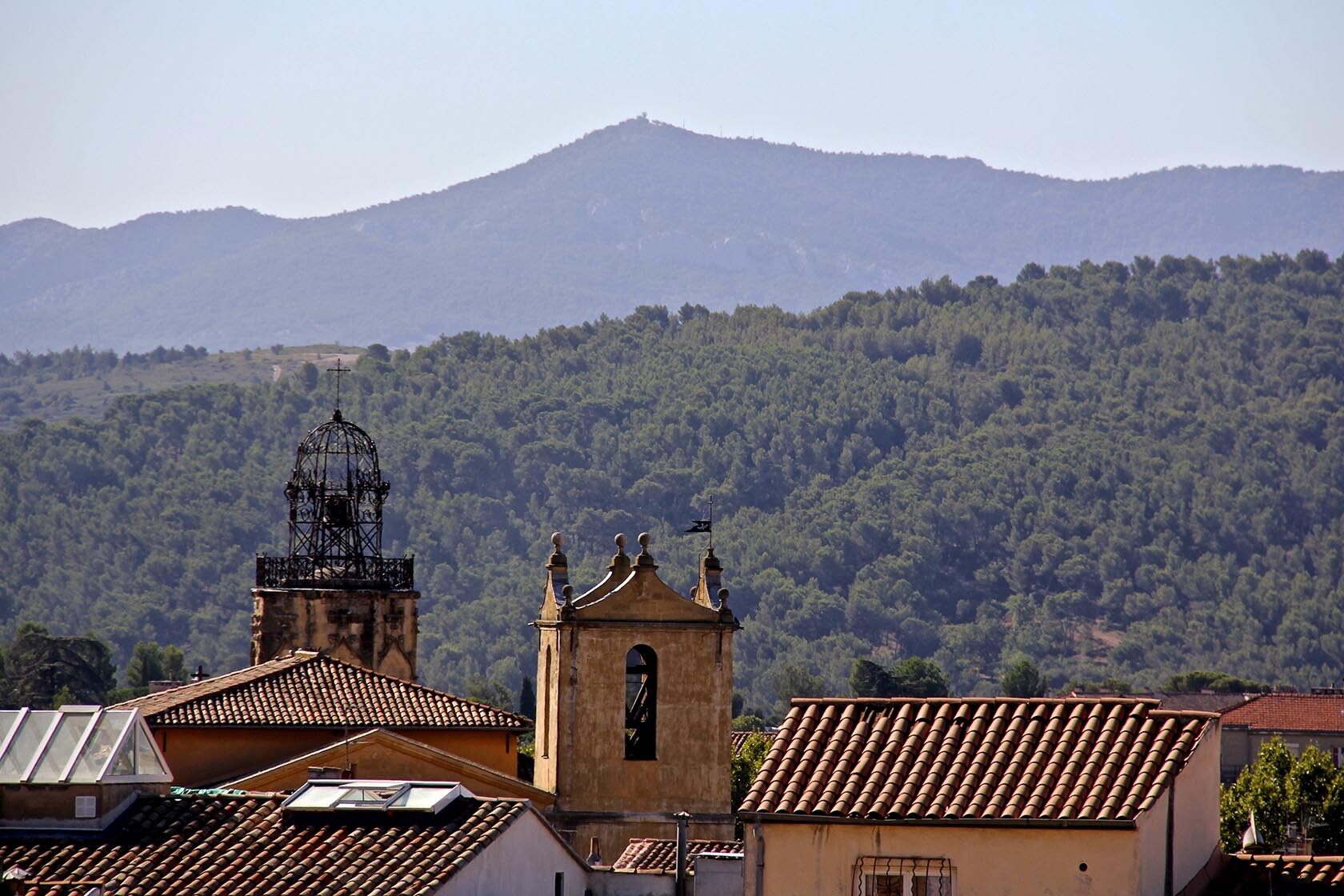 Touring from Rousset
What is the best day trip from Rousset?
The best day trip would be a quick 40-minute drive to Cassis to enjoy the beauty of the Mediterranean sea. There you can walk around the little village, eat a "bouillabaisse" while enjoying a stunning view over the little port, take a swim in the sea or take a boat trip to discover the wonderful "Calanques National Park." Sporty types can also choose to discover the calanques while hiking along the coast.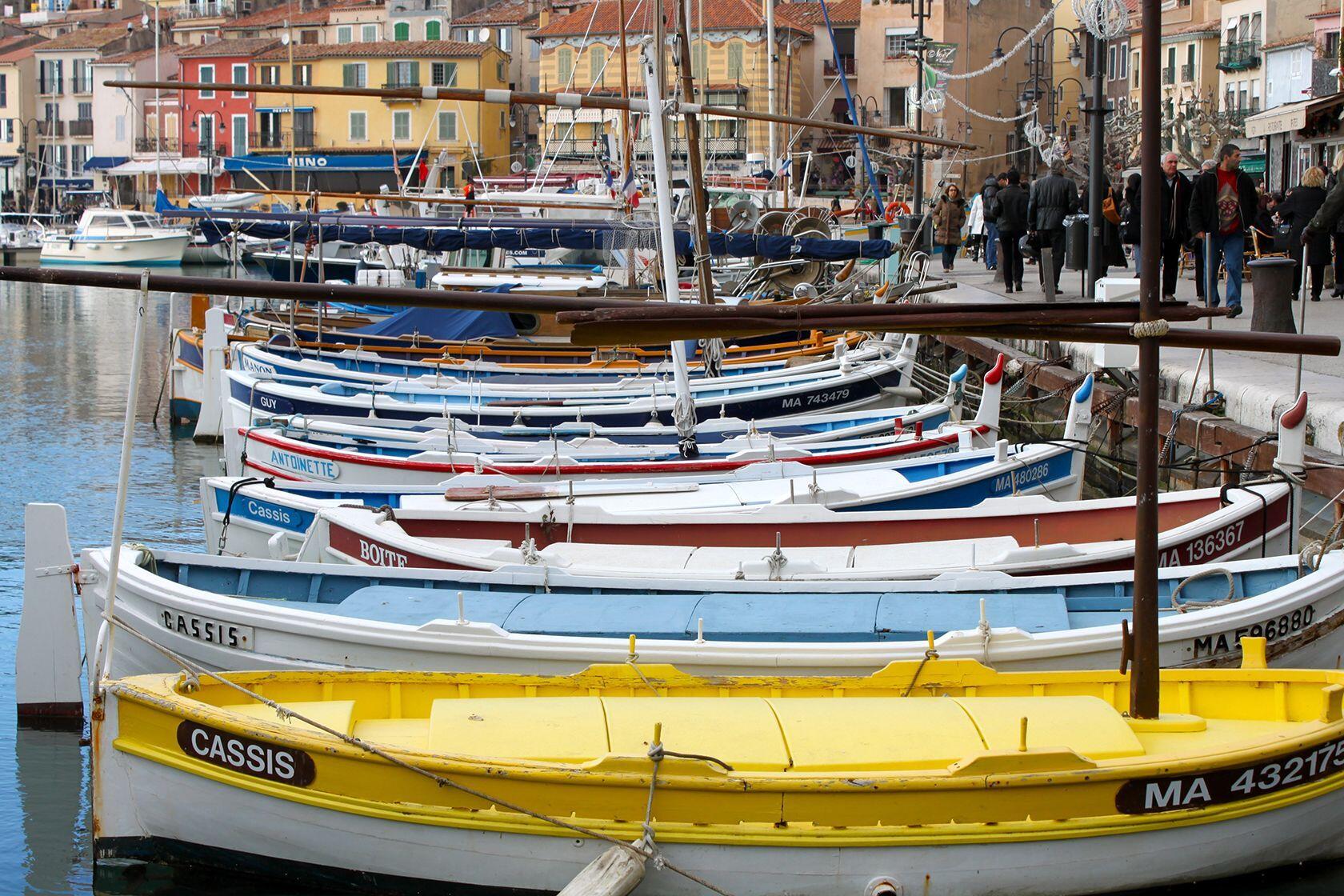 Marseille Classic Bouillabaisse
A Bouillabaisse, to be served in perfect conditions, should be prepared for a party of at least 6 to 7. This allows the cook to purchase a wider variety of fish. You will have to be persevere to find all the different types of fresh Mediterranean fish. If you are far from the Mediterranean, use your local white fleshed fish. The recipe proposed here, consists in poaching the bigger fish into the small fish soup. It is the luxury version of the recipe, as it differs from the original fishermen who were simply recuperating the damaged and unsold parts. Follow the steps to create this a gastronomic recipe.
Check out this recipe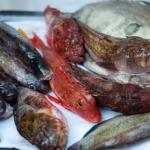 Where to Stay
If money was no object, where would you recommend staying?
The Chateau de la Gaude offers an amazing experience. With luxurious accommodation, its Michelin-star restaurant, an amazing spa, you can visit the landlord's wine cellar.
Where do you recommend staying for comfortable accommodation?
Our house, of course! An immersion experience with my family is the best way to discover the region and learn to speak French at the same time.