Resolution Learn to Speak French in Provence
What promises did you make for 2016?
No dessert?
More exercise?
Less rosé? (are you crazy!)
Or is this the year that you have decided to learn to speak French?
If your resolution is to improve your Français communication skills, then Véronique Bienfait is here to help you with language services at Parlez-Vous Français.
Originally from Lille in Northern France, Véronique has lived in Provence for 36 years. Can you blame her? Her studies were in horticulture, and she worked as a landscape gardener cultivating the gardens of Provence.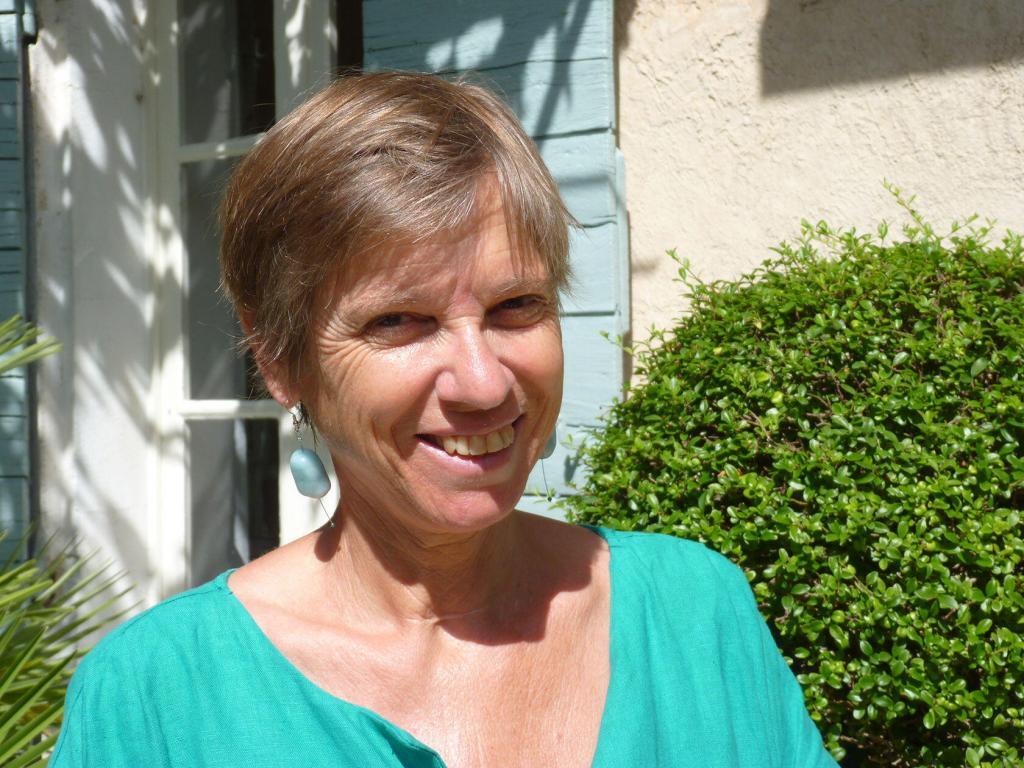 Bilingual Véronique, has been teaching French to English speakers for 24 years, and her company Parlez-Vous Français has several options to suit your needs. If you live in the area near Cabrières d'Avignon, you can choose to meet weekly with a small group of people (max 6-7) who are all at the same level of proficiency. Alternatively, you can select a one-on-one option in your home or even via Skype. Véronique also offers a customized learn to speak French program for visitors; she can meet you where you are staying or at a nearby café for a conversation session.
Her aim is to help students feel more comfortable expressing themselves in day-to-day Provencal life.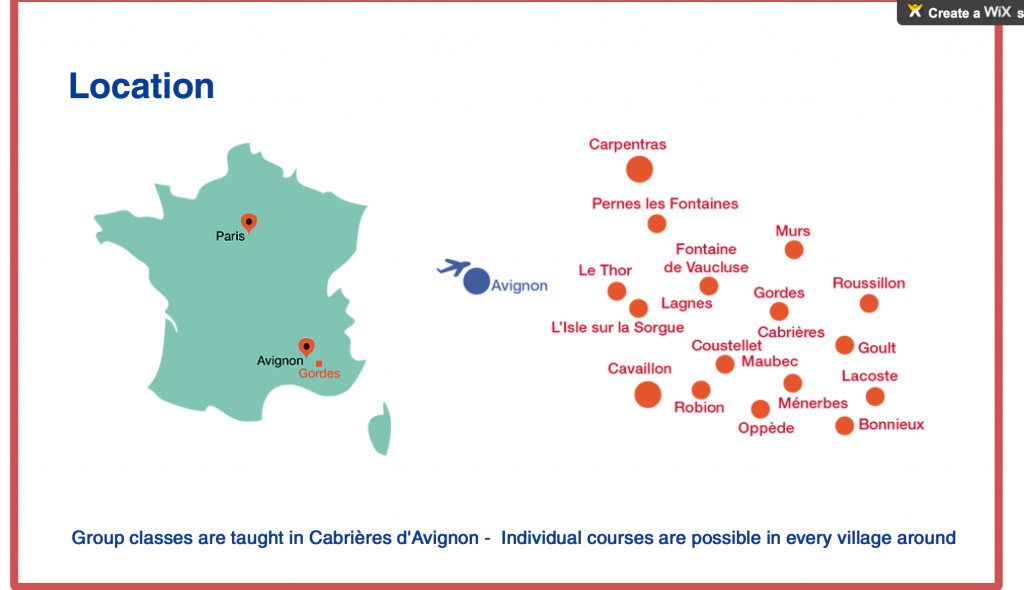 So, you can thank Véronique for helping out with your New Year's resolution to learn to speak French. To contact her here is the website Parlez-Vous Français or via email parlezvous84@gmail.com or telephone 33 (0)6 70 34 74 22.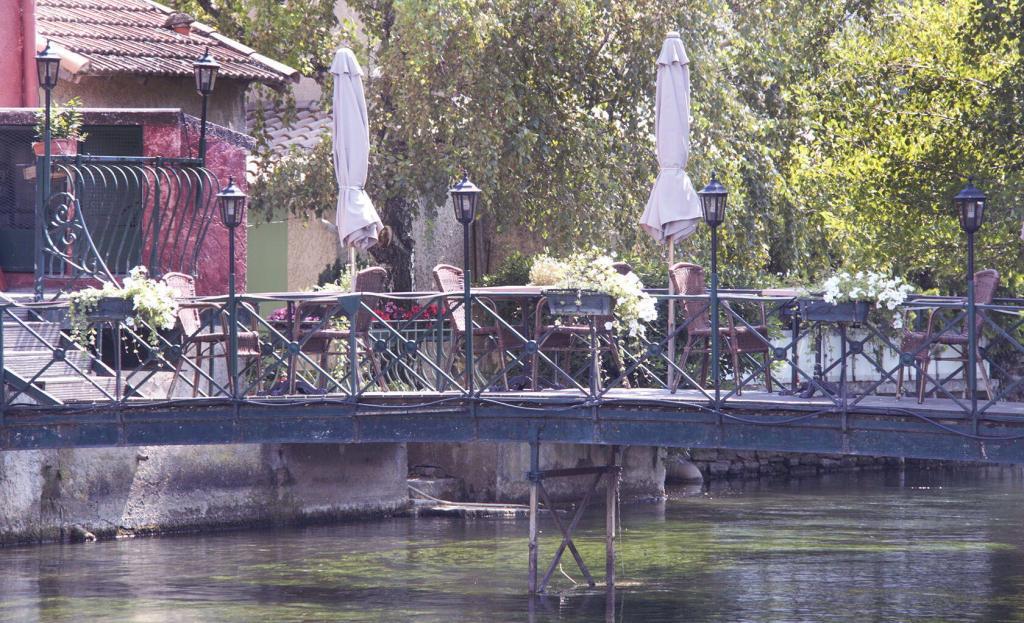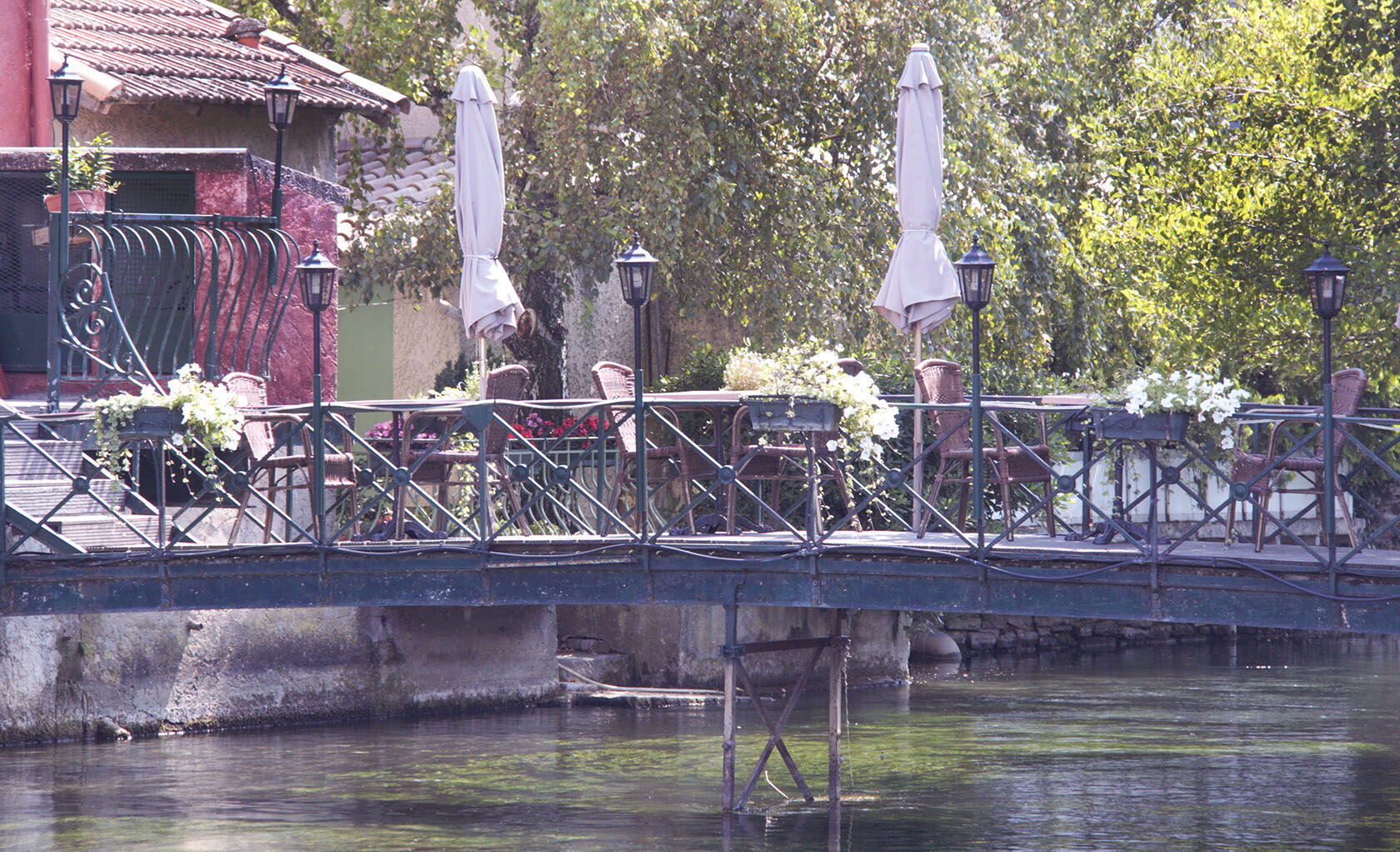 After 36 years in Provence, we thought that Véronique might have a few "where the locals go" tips to share with our readers. She has lived in several hilltop Luberon villages, but now she calls the riverside village of l'Isle sur la Sorgue home. We asked her to share her "Perfectly Provence" and this was her answer:
Discover
Have an early morning breakfast in a café on the small plaza in Roussillon
Visit some of the "authentic" villages such as Murs, Joucas, Venasque and Sault
Go hiking there are endless trails in the region (Col de Murs, top of Saumane, or Falaise de Lioux) – Here are two excellent hiking guidebooks.
Explore Villa Datris a contemporary art foundation (since 2011) located in l'Isle sur la Sorgue
Taste
Check out les Delices du Luberon for olives, tapenades, and tasty Provencal treats
Have a drink at Sous la Robe a wine bar with the nice terrasse next to the Sorgue
Petit Beaumes de Venises from a wine cave of Beaumes de Venise
Pissaladière (click here for the recipe)
A fougasse with olives for apéro
Please share this with friends and family.