Two Guidebooks for Walking in Provence
Fancy a walk through lavender fields?
Do you want to get away from the crowds on the coast?
Did you know there are 60 kinds of orchids in one national park?
In two recently published guidebooks Walking in Provence East and Walking in Provence West by author Janette Norton, you will find 60 detailed walks in all corners of Provence. The hikes vary in length (4-21km), difficulty (easy to difficult) and certainly scenery (spectacular to astonishing).
Janette Norton was born in the United Kingdom and her home for 40 years in France near Geneva. A mother of four, Janette worked in marketing and education, in spare moments she fueled her passion for the outdoors by walking in the nearby Alps and Jura. Janette's enthusiasm for hiking led her to write several detailed guidebooks for hikers the full list is here.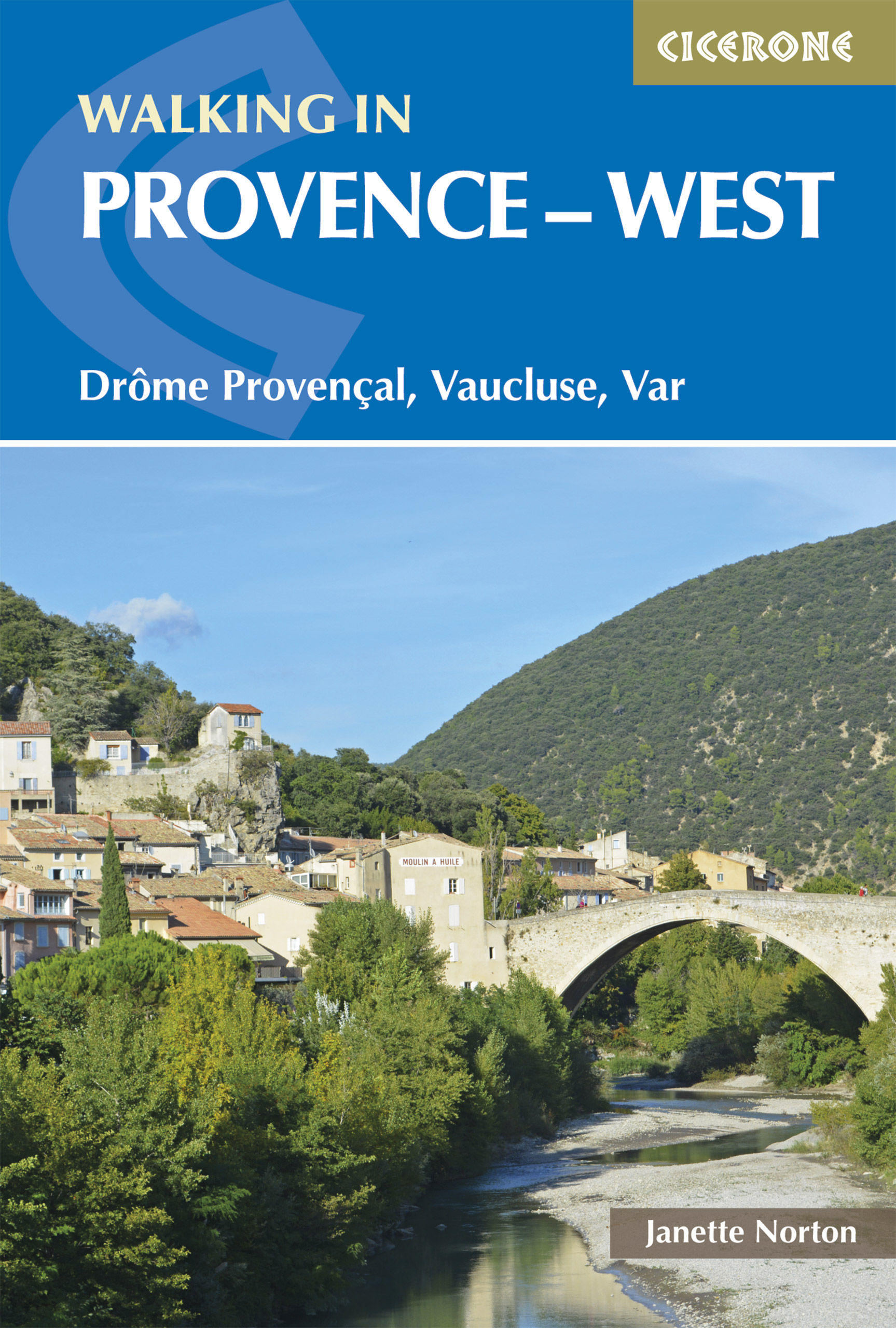 Sadly, Janette passed away in January 2013 of cancer. Her husband Alan Norton, dear friend Pamela Harris-Andrews and several others made it their mission to finish the work that Janette had started.
As an avid hiker, you will appreciate all the work that has gone into creating these two guidebooks. Each walk begins with a route summary that includes total distance, time to complete, start point, map details and signpost information. For each hike, section-by-section detail is included along with a topographical chart and a few margin notes to make sure you do not miss viewpoints.
For the history and cultural buff, the brief background on Provence included in the Introduction of both books followed by a shorter section details provides an excellent overview of the region.
Have you have ever found yourself with a map from the local tourist office; with vague French instructions and clueless as to which painted marks you should be following? Have you every tried to read an IGN map without your reading glasses? Have you ever had to resort to the GPS function on your smartphone to get your group out of the woods? If so these books are for you.
All royalties from these two books (Walking in Provence East and West) are being donated to Cancer Research. Perfectly Provence readers can take advantage of a special offer for a 25% discount on these Provence guides here – use the code PPO6167 at checkout.
Image credits: Photos were provided by and published with the permission of Cicerone
All rights reserved. Perfectly Provence articles and other content may not be published, broadcast, rewritten (including translations into other languages) or redistributed without written permission. For usage information, please contact us.
Syndication Information
Affiliate Information
As an Amazon Associate, this website earns from qualifying purchases. Some recipes, posts and pages may have affiliate links. If you purchase via these links, we receive a small commission that does not impact your price. Thank you in advance for supporting our work to maintain Perfectly Provence.