Recipe for Calisson d'Aix a Sweet Almond Candy with a Long History
Calisson d'Aix
 is a specialty candy from 
Aix en Provence
 made with almonds, melon and citrus paste. The actual origin of the recipe is most likely from Italy, it's exact arrival in Provence is uncertain. You can read more about the history of calisson and the traditions that remain to this day
here
. There are only a few calissoners (makers of) who have the right to call their product "Calisson d'Aix" these  members of the l'Union des Fabricants du Calisson d'Aix (UFCA) must adhere to specific standards of production.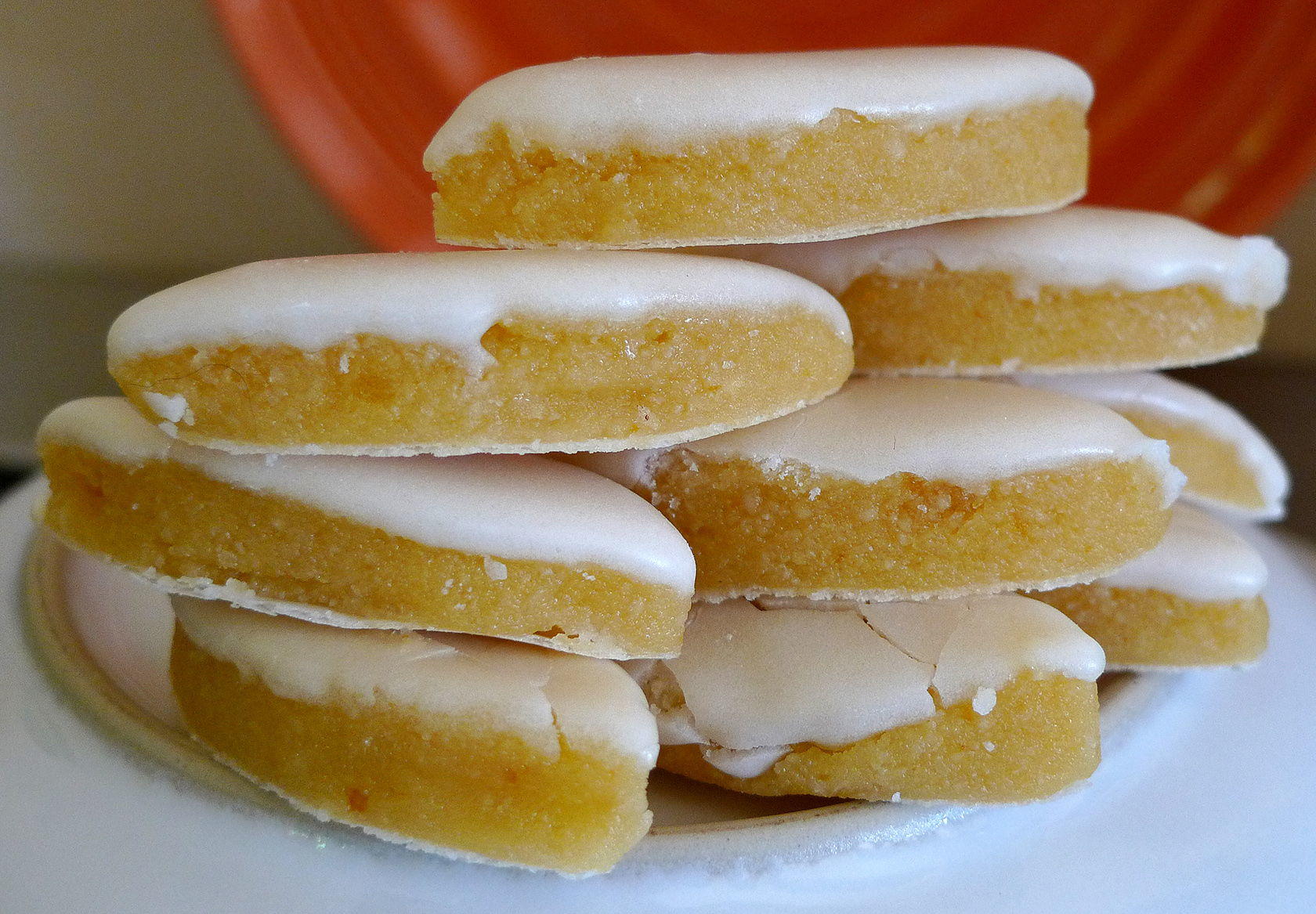 Calisson d'Aix
This recipe was provided by a friend, who has tried and perfected it over the years. This is her version of the traditional candy. The Feuille d'hostie or unleavened host paper, is readily available in France. In other countries, you need to go to specialty cooking stores or Amazon (gourmet food section) for wafer paper.
Ingredients
1 3/4

cups (400 g)

Almond powder

1

cup (250 g)

Dried Apricots

1/3

cup (80 g)

icing sugar

4

tbsp

apricot jam

gently heated to a liquid format

1-2

sheets

Wafer Paper

or unleavened host sheets*

1

large

Egg white

7/8

cup (200 g)

icing sugar

passed through a sieve
Instructions
In a food processor, chop the dried apricots into small pieces

Add the almond powder and icing sugar

Mix until well-blended, about 3 minutes on a low speed

On a sheet of wax paper spread out the apricot-almond paste to about 2 cm in height

With a roller brush lightly spread the juice from the apricot jam

Then paste a sheet of the wafer paper to the dough

Turn over and allow to dry for one hour

During that time make the icing

Blend the egg white and the icing sugar until smooth

Ice the top of the candy, as you would a cake

Allow to dry for 30 minutes

Cut into diamond shapes
Notes
Unleavened Host Sheets os Feuilles d'hostie in France
Please share this with friends and family.