Recipe for Calisson d'Aix a Sweet Almond Candy with a Long History
Calisson d'Aix
 is a specialty candy from 
Aix en Provence
made with almonds, melon and citrus paste. The actual origin of the recipe is most likely from Italy. It's exact arrival in Provence is uncertain. You can read more about the history of calisson and the traditions that remain to this day
here
. There are only a few calissoners (makers of) who have the right to call their product "Calisson d'Aix." These members of the l'Union des Fabricants du Calisson d'Aix (UFCA) must adhere to specific standards of production.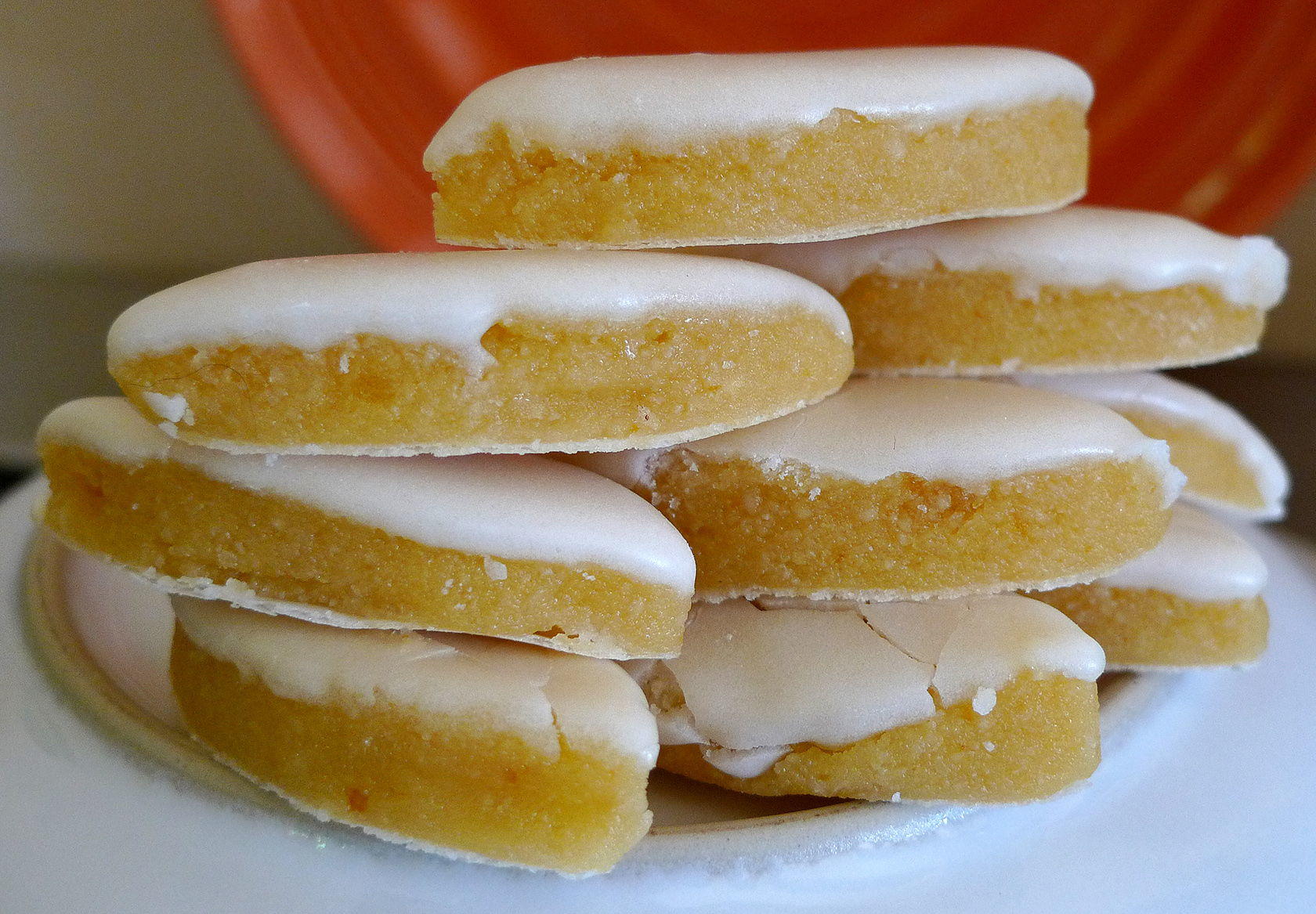 Calisson d'Aix
This recipe was provided by a friend, who has tried and perfected it over the years. This is her version of the traditional candy. The Feuille d'hostie or unleavened host paper, is readily available in France. In other countries, you need to go to specialty cooking stores or Amazon (gourmet food section) for wafer paper.
Ingredients
1 3/4

cups (400 g)

Almond powder

1

cup (250 g)

Dried Apricots

1/3

cup (80 g)

icing sugar

4

tbsp

apricot jam

gently heated to a liquid format

1-2

sheets

Wafer Paper

or unleavened host sheets*

1

large

Egg white

7/8

cup (200 g)

icing sugar

passed through a sieve
Instructions
In a food processor, chop the dried apricots into small pieces

Add the almond powder and icing sugar

Mix until well-blended, about 3 minutes on a low speed

On a sheet of wax paper spread out the apricot-almond paste to about 2 cm in height

With a roller brush lightly spread the juice from the apricot jam

Then paste a sheet of the wafer paper to the dough

Turn over and allow to dry for one hour

During that time make the icing

Blend the egg white and the icing sugar until smooth

Ice the top of the candy, as you would a cake

Allow to dry for 30 minutes

Cut into diamond shapes
Notes
Unleavened Host Sheets os Feuilles d'hostie in France
More Recipes with Almonds:
Roasted Apricots with Honey and Almonds
This dessert recipe can be made on the BBQ or in the oven. Easy to prepare the combination of roasted apricots and yogurt-cream are a match made in Provencal heaven.
Check out this recipe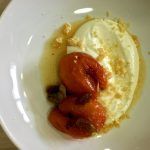 Almond Tartlets with Red Berries (Tartes Amandine aux fruits rouges)
Here is a simple enough and versatile recipe for a delicious tea time or a goûter (snack time). Tartlets make a fun dessert to share with your friends or loved ones and should delight all gourmets.
Check out this recipe

Almond Biscuits/Tuiles Aux Amandes Effilées
These small, crumbly biscuits are great to dunk in tea or enjoy on their own. This recipe makes a decently large batch, so you can share with your friends or keep them all to yourself!
Check out this recipe


Authentic Calissons d'Aix
Today, you can find many calisson variations for sale with different flavours and coloured icings. However, the original "Calisson d'Aix" — first created in the 17th century — is produced following strict guidelines. These include:
Location: For the manufacturer to display the official name, they must be located within the Indication géographique protégée (IGP) in one of these seven (7) communes: Aix-en-Provence, Eguilles, Meyreuil, St Marc Jaumegarde, Le Tholonet, Venelles or Vauvenargues.
Ingredients: Le Roy René's website states, "The calisson Aix must be manufactured from a crushed candied fruit and almonds blanched complemented by sugar syrup. The blanched almonds (minimum 32% of the pulp) carefully mixed candied fruit are crushed. Candied fruits account for 30% minimum of the dough. Melon, fruit mainly used (80% of candied fruit) is cultivated exclusively in Provence."
Size and shape: The Calisson d'Aix is oblong and pointed at both ends. The calisson must have three distinct layers, a slightly granular texture, and no unnatural colouring or preservatives.
Discover Roy René, the Almond King of Calissons d'Aix, one of the few recognized producers of this traditional candy.
All rights reserved. Perfectly Provence articles and other content may not be published, broadcast, rewritten (including translations into other languages) or redistributed without written permission. For usage information, please contact us.
Syndication Information
Affiliate Information
As an Amazon Associate, this website earns from qualifying purchases. Some recipes, posts and pages may have affiliate links. If you purchase via these links, we receive a small commission that does not impact your price. Thank you in advance for supporting our work to maintain Perfectly Provence.