Really Easy Chocolate Fondant Cake
This easy recipe for Chocolate Fondant Cake made with only 5 ingredients, in record time, is from our friends at Mirabeau wine.
Hope you love it and if this isn't a good excuse to bake a cake, I don't know what is.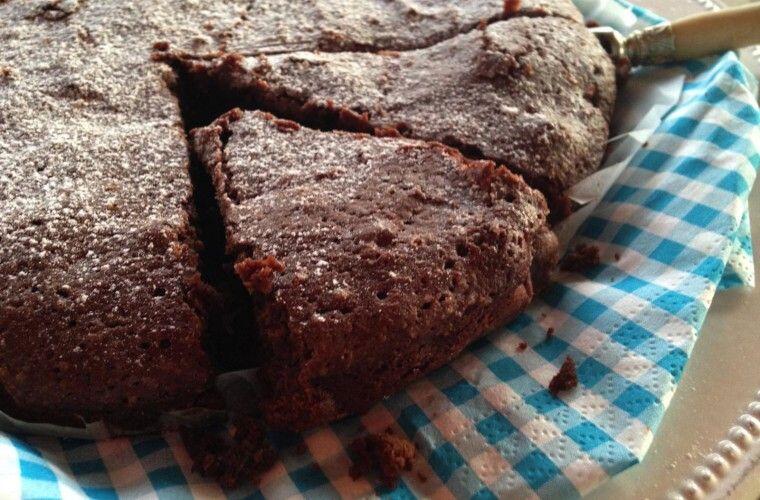 Chocolate Fondant cake
The French are fond of their fondants and after nearly 5 years of living here, so are we. And it's easy so to knock up this recipe an hour before semi-unexpected guests turn up or even if you just fancy whipping it up as a much appreciated weekend treat for your kids. It's best with dark chocolate, but if your kids find that too intense then use half-dark/half-milk chocolate to make it more fun for them.
Ingredients
200

g

Good Quality Chocolate

100

g

Butter

100

g

Sugar

50

g

Flour

3

Eggs
Instructions
I know this is frowned upon, but in a quest to save on washing up and to speed things up I put the butter and chocolate in a glass bowl and melt it together in a microwave. Make sure you set the microwave to a very low setting (around 160W) and keep an eye on it, stopping from time to time to stir it. After 6-7 minutes and you'll have a lovely glossy mixture. If you set it too hot it'll end up in a solid mess, so please be really careful.

Let it cool down a little and then stir in the whisked eggs followed by gently adding the flour and sugar. Stir until your arm starts to ache, which means it's all really well integrated and ready to go.

You should have a gorgeous, semi-thick mixture, which you can easily transfer into your baking tin. As these cakes are lovely eaten semi warm I always line the tin with baking paper, as it's unlikely to come out whole otherwise.

Put the cake in the oven for about 20 minutes at 180 degrees Celsius. It should still wobble a little when you touch the top.

Let it cool down slightly…and then fight your offspring for the first piece!