Provence Photo Book the Alpilles From the Air – Les Alpilles Vues du Ciel
Many of us love the Alpilles, the "little Alps" that rise between the famous Provencal towns of St-Rémy-de-Provence and Les Baux. Their craggy beauty dominates the surrounding landscape. But outside of taking an airplane ride, it is impossible to appreciate them from the air.
Until now.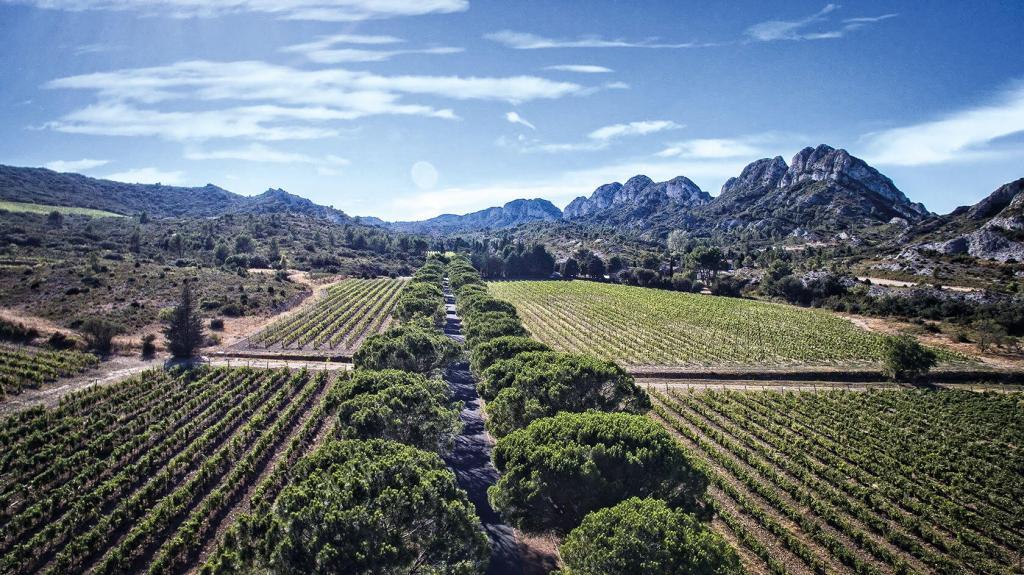 Gilles Lagnel's new book, Les Alpilles Vues du Ciel, includes over 100 magnificent photos of the Alpilles and their many attractions. It covers the region from Eyguières in the east to Tarascon in the west, with beautiful images of towns, churches, castles, and lakes, plus mile after stunning mile of vineyards and olive groves.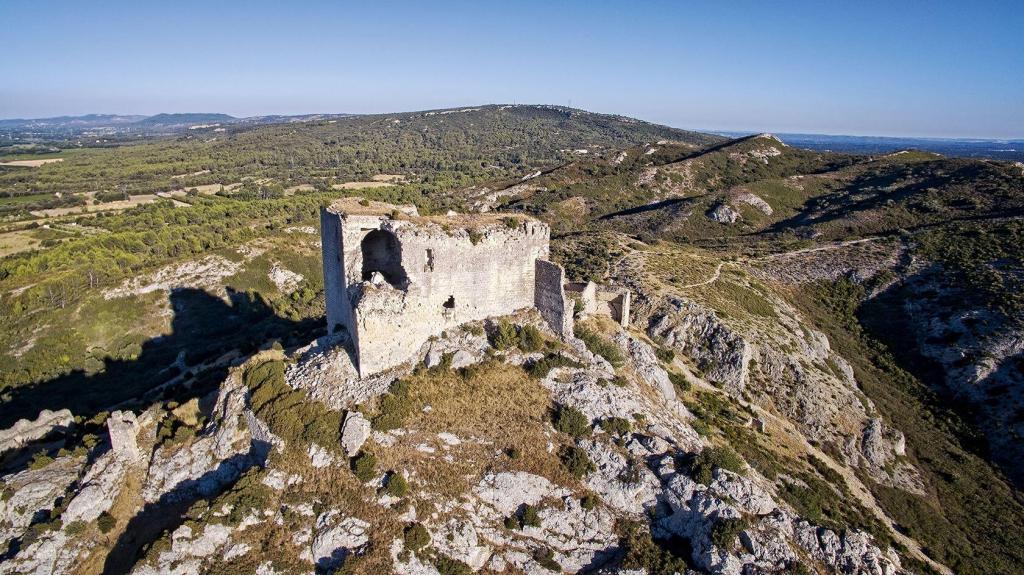 Lagnel, the artistic director at Equinoxe Creation, decided to produce the book because of "an overflowing passion for my region." That passion shows in each photo.
Lagnel got the idea for the book when taking aerial shots for a film on Chateau Romanin. If he could shoot the Chateau, nestled at the foot of the Alpilles, why not the whole mountain range? This proved to be easier said than done.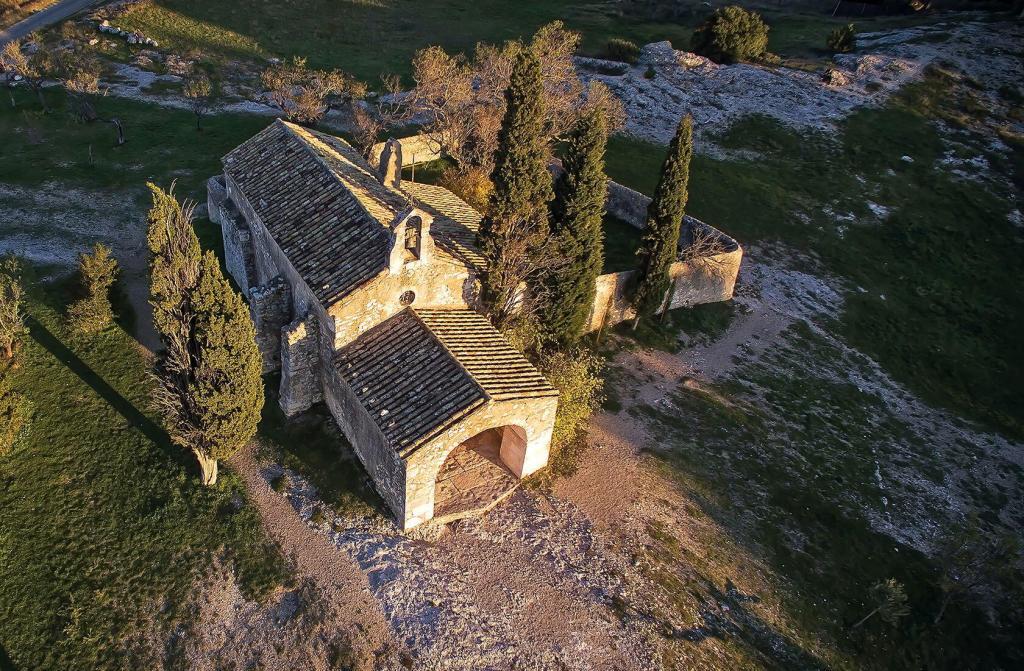 The project required almost two years, as the Alpilles cover a big area. Photos were taken with a drone and a high-quality camera, which is not always the most stable combination. This meant that pictures could only be taken on certain days, one that offered both good visibility for photography and minimal wind for flying.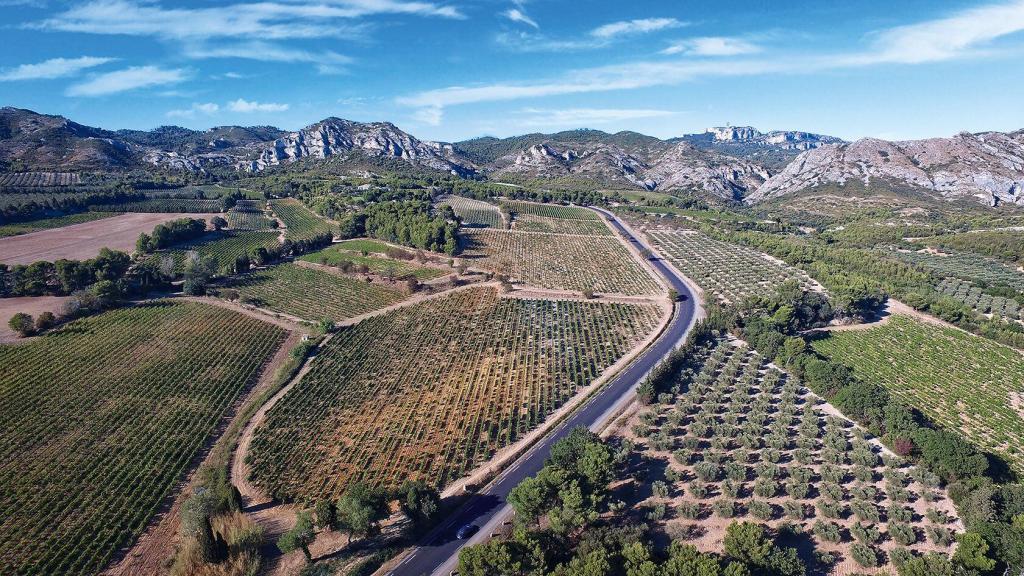 The hardest area to film was near the glider airport outside of St-Rémy. The drone had to get into position for good photos, plus manage the wind currents and avoid gliders taking off and landing – a tough task indeed!
But the results are worth it. You see towns like Les Baux and Eygalières from the air – a new perspective. You get fascinating views of historical ruins, like the hilltop castle of legendary Queen Jeanne of Provence. And, of course, you see the Alpilles themselves, in all their rugged beauty.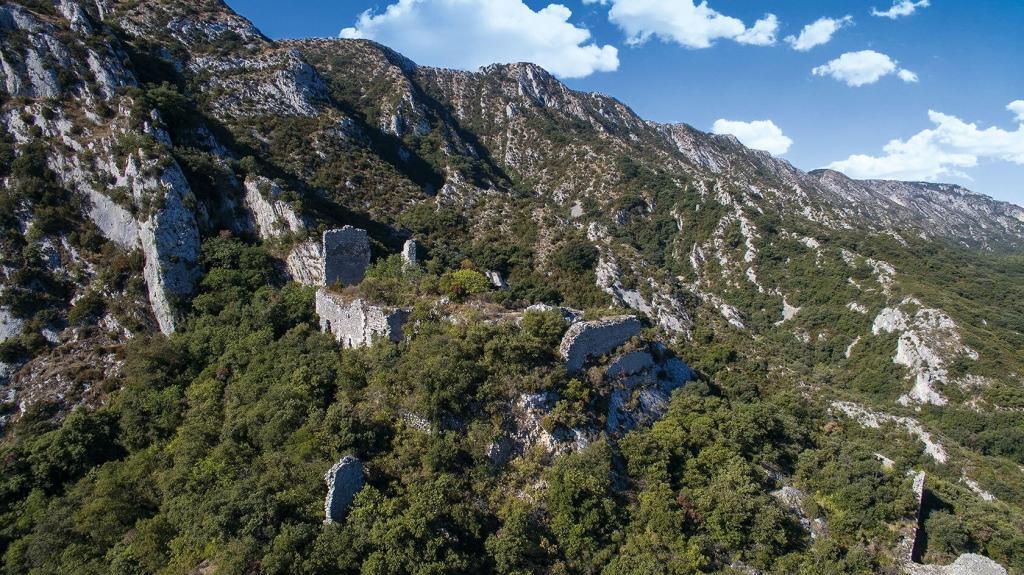 The book is a treat for residents and tourists alike. And for those like me who can't get enough of the Alpilles, Lagnel will have a second volume out later this year.
You can see more photos from the book, as well as information on ordering a copy, here.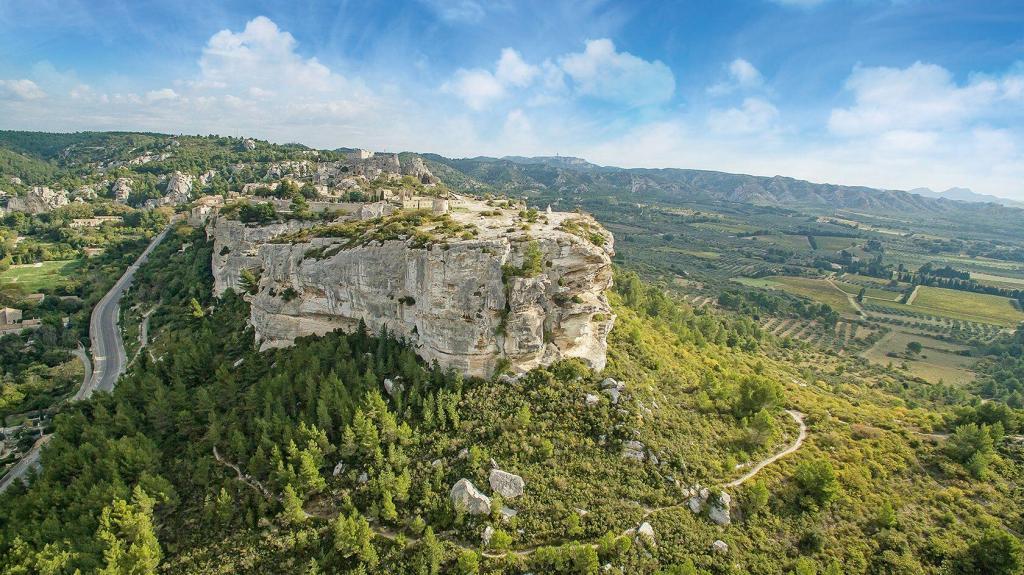 Keith Van Sickle is the author of One Sip at a Time: Learning to Live in Provence, available on Amazon. For more about Keith please visit his website here.
More Articles about Exploring the Alpilles
Biking Routes in Provence: Riding from Maussane-les-Alpilles to Eygalières
Discover the Women of the French Resistance in the Alpilles
Massage in the Alpilles with Nancy
Alpilles Luxury Escape at Domaine de Manville
Travel Tips for Provence a Starter Kit
Chateau Romanin Dedicated to Provence's Long History of Wine