Relax in the Alpilles with a Massage Bien-être by Nancy
What could be more relaxing than a massage in the heart of the Parc naturel régional des Alpilles?
Nancy Gandon was born across the Rhône River from the Palais des Papes, in Villeneuve lez Avignon a village with this tagline "La Provence côté Languedoc." The mighty river serves as the dividing line between the two departments (Provence and Languedoc-Roussillon).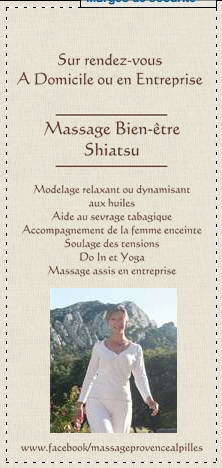 After studying early child education (auxiliaire de puériculture) in Lyon, Nancy settled in Eygalières with her husband Pascale, in 1997. The appeal of Provence and family enticed him to move from Paris in 1980.
Nancy tells me that she discovered Shiatsu massage in 2008 after many years of yoga practice and an active interest in natural medicine. She offers massages to clients in their home, hotel or at her studio: Massage Bien-être Shiatsu.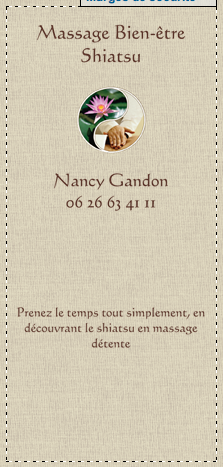 She also agreed to share a slice of her Perfectly Provence with readers:
Discover the Alpilles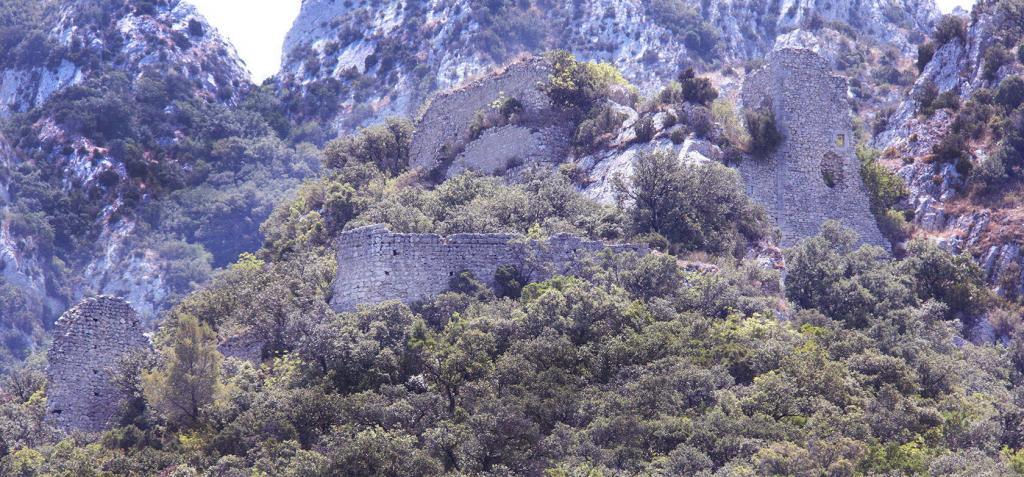 A walk in les Alpilles, near the pont Roman at the entrance of the chemin Romanin and the cave at the château Romanin.
The village of Isle sur la Sorgue for the brocantes and the river; it is a classic Provencal town.
Saintes Maries de la Mer a place we often go with our two boys, it is a surprise to visitors, not the place you imagine as Provence. Nearby Beauduc is a broad, wild beach where you can camp out and share a drink with the gypsies.
Tastes of Provence
Ratatouille (for recipes click here) – the Provencal classic with eggplant, zucchini and tomato.
Les Tellines – similar to a tiny clam, they thrive in the brackish water of the Camargue when the perfect water temperature conditions arise. If you find these little treats in your local market, scoop them up and cook with garlic and parsley. Tellines are delicious served with a chilled Provencal rosé.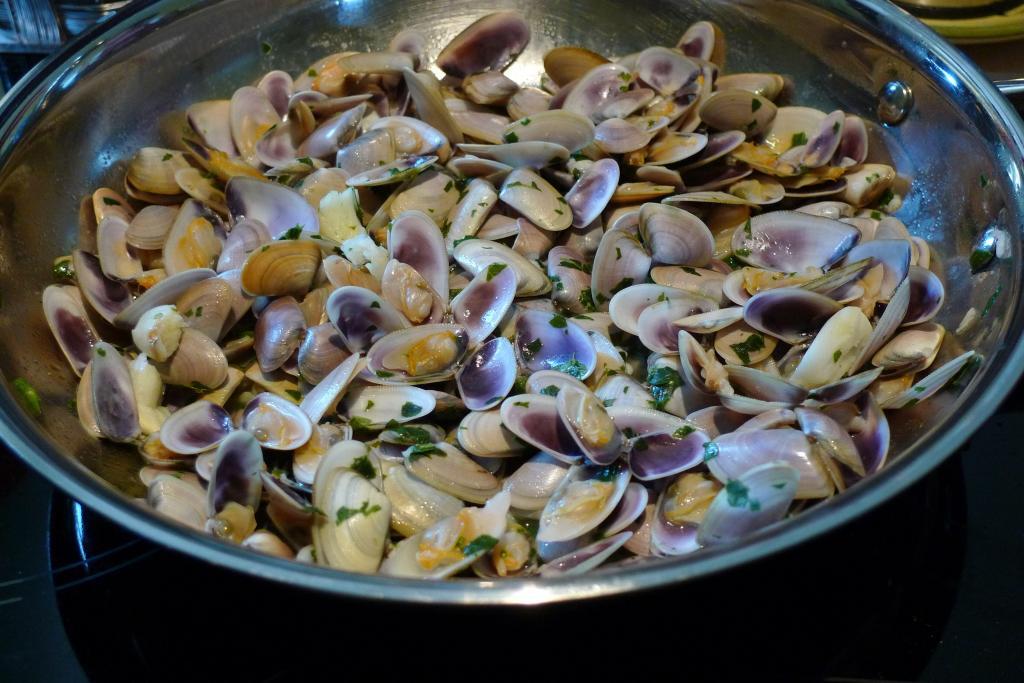 Relax in the Alpilles
Enjoy a relaxing lunch in a simple restaurant with a beautiful terrace
Hiking in les Alpilles
Siesta at an ancient Mas in the hot summer afternoon
Nancy is offering 10% off a massage to Perfectly Provence readers for the next month. Book your 1-hour massage and tell Nancy that you heard about her services via this article.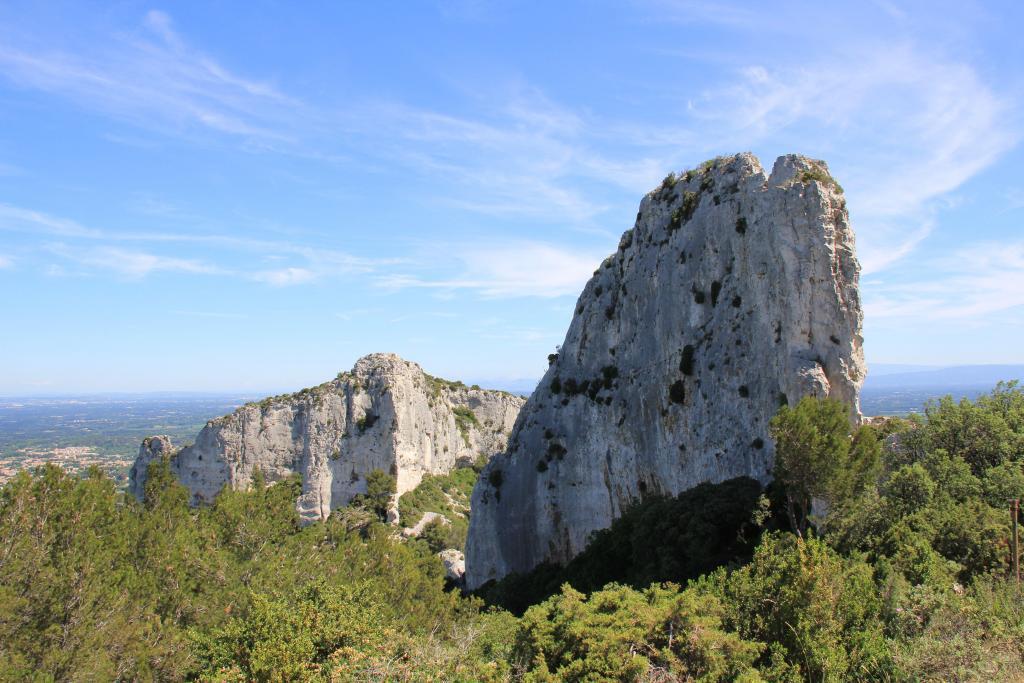 Image Credit: The beautiful Alpilles view from the house was provided by Nancy Gandon
Please share this with friends and family.