Memorable Dining at Le Chateau
Contributor blog post by: Aixcentric
This is the view as you drive over the rocky mountains towards the Mediterranean from the very eastern edge of Marseille. The breathtaking Calanque de Sormiou is the setting for 'Le Chateau' a family-run restaurant established back in 1948.
To be able to drive down there, you have to …Continue reading here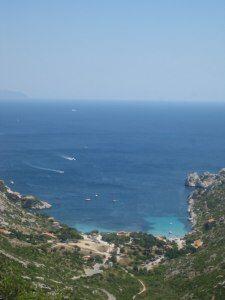 Via:: Aixcentric
Please share this with friends and family.