Marie Georgette – Bringing NYC Style Menus to Aix
Contributor blog post by Aixcentric:
'Marie Georgette' is tucked away in Aix's Passage Agard, just off the Cours Mirabeau.
It's the creation of two brothers whose stated aim is to offer 'specialities new-yorkaises et londoniennes' adapted to French tastes and based on quality local ingredients.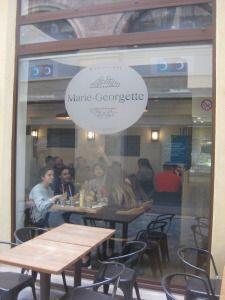 The menu has lots of creative burgers with good home-made …Continue reading here for details on this tempting restaurant in Aix en Provence. With house-made fries, brunch and real burgers it sounds like one restaurant to add to your list.
Via:: Aixcentric