How Would you Spend a "Perfect" Day in Apt?
In 2018, Jen and Chris Mallon sold everything and moved from England to Apt in the South of France. It was a quick move. They decided to relocate in June and arrived in France at the end of September. They left their jobs, sold a house, put everything into storage and headed through the channel tunnel to begin a new life in Provence. Now that they are settled into life in the Luberon and running Cent Cinq self-catered apartments, we asked Jen how she would spend a day in Apt, and she shared the following local's advice.
---
Good Morning Apt
I'd grab a croissant and start with a gentle morning coffee in one of the cafés on the Place Gabriel Péri (the square where the Mairie is) – grab a table in the sun and watch the locals and visitors going about their day.

Then, a bit of retail therapy, there are so many fabulous independent shops selling linens, clothes, jewellery, local cheese and soap – and pick up a few delicacies from our fabulous "traiteur italien" Maison Pinna.
On the way through town, pop into the Cathedral for a moment of peace (and respite from
the summer heat) – classed as a "Monument Historique", it sits on the foundations of the original Roman city "Apta Julia."
For lunch, I'd stick with something light, and our go-to places are Le Chant de l'Heure (excellent crêpes, steaks and salads) or Les Valseuses (vibrant restaurant with a fresh menu each day).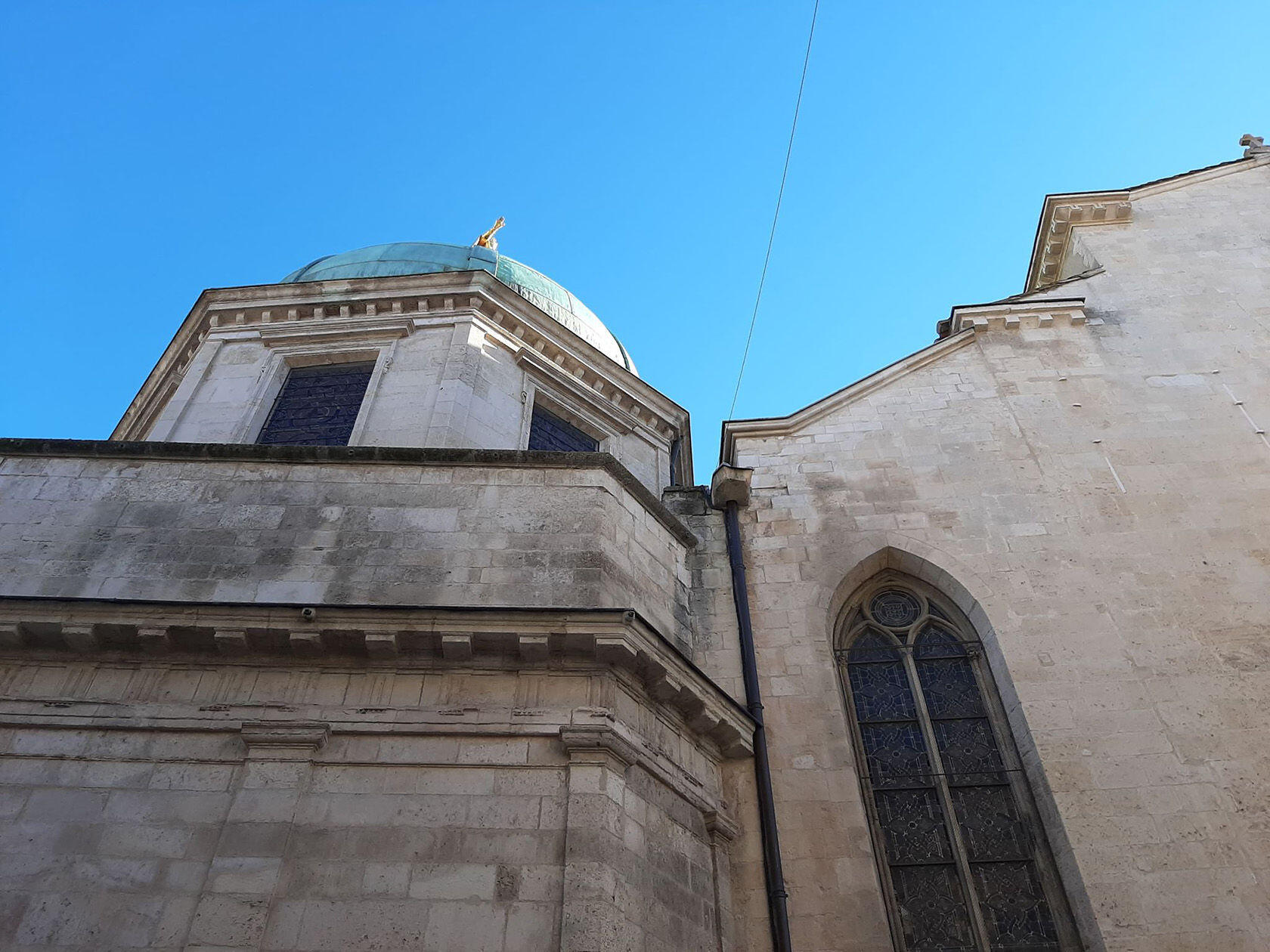 Some History
Then, in the afternoon, I'd head into Le Musée d'Apt. Right in the middle of town and packed full of fascinating local history, it's the best place to learn about the industries that the region
is famous for – fruit confit (candied fruit), faïences (a specific style of pottery) and the mining of ocres (ochre). I'd recommend booking in advance for a guided tour of the newest part of the museum, the "annex Apta Julia", where you can track the history of Apt back 300,000 years – including marble sculptures found when the original site of the Roman amphitheatre was
excavated.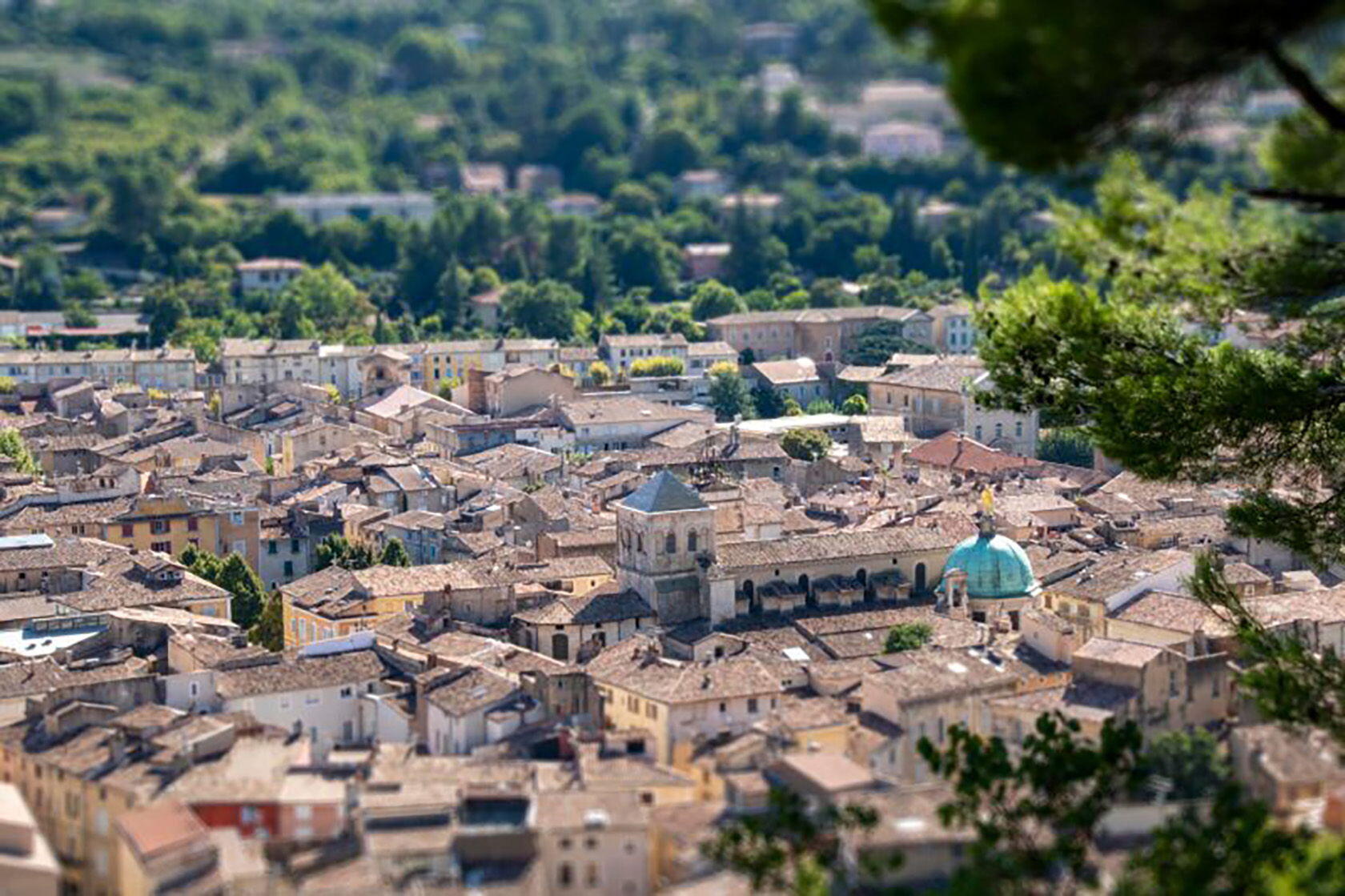 Apero and Dinner
When you've had your fill of history, it's time for a cuppa and a slice of cake at Bouffi, or relax in a deck chair with a glass of wine at Bistrot du Septier (both located on Place Septier). Then, suppose you're staying in town for dinner. In that case, there are many options – classic French bistro at Mona Lisa or Le Carnot Set, quirky décor and an excellent rum menu at L'Intramuros wine and tapas at Rive Droite or tastes of the orient at L'alhambra and Thym Te Voilà.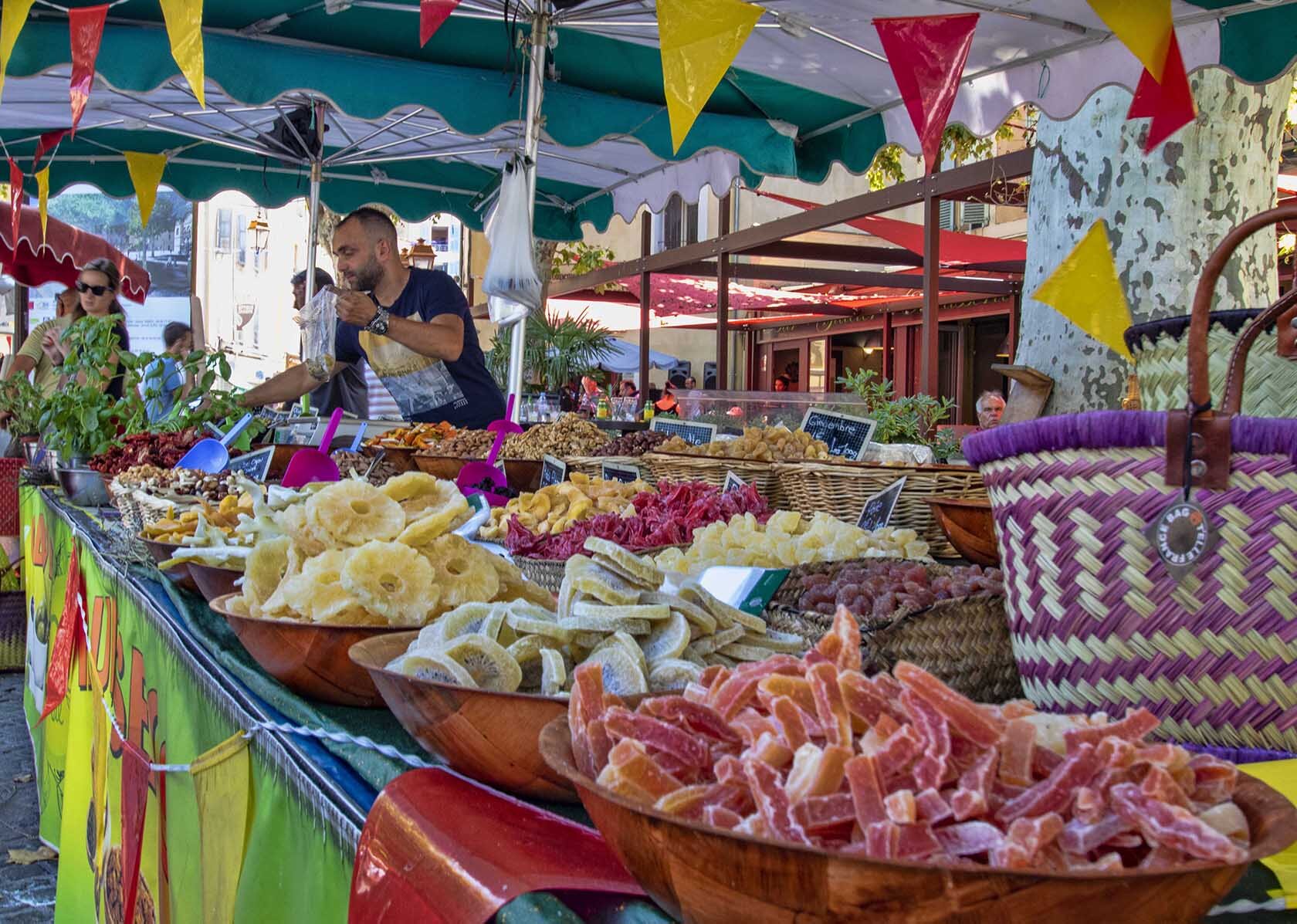 Of course, you can do all of this on a Saturday and spend the morning enjoying the excellent market through the town. But, in the summer, you'll need to get there early to get your café table – and consider booking in advance for lunch or dinner.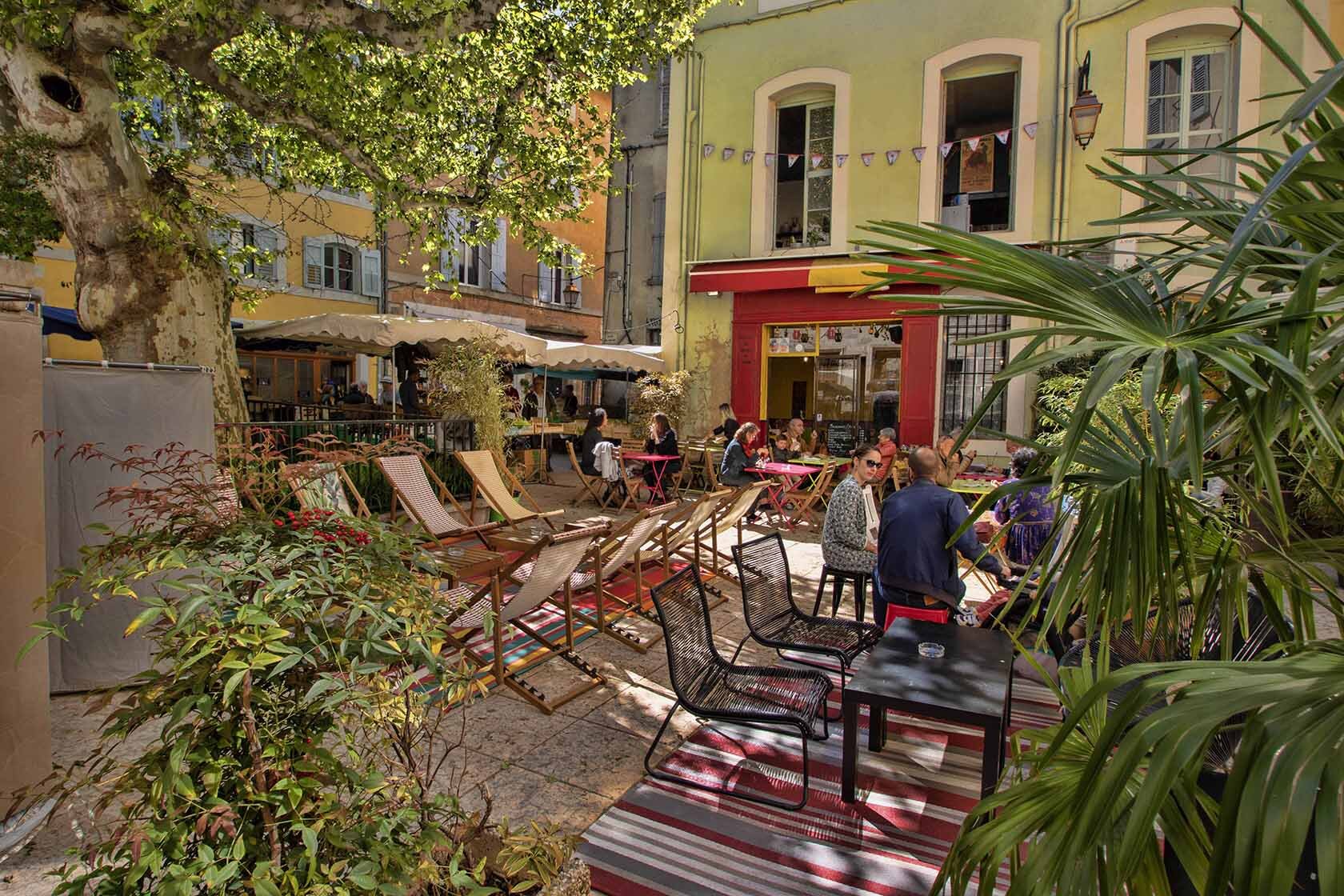 My Apt Address Book
Maison Pinna
Place du Postel
Telephone: +33 (0)4 90 74 39 60
Closed on Sundays and Mondays
Le Chant de l'Heure
88 Rue Saint-Pierre
Telephone: +33 (0)4 90 74 08 38
Closed on Sundays and Mondays
Les Valseuses
16 Place du Septier
Telephone: +33 (0)7 66 63 52 61
Closed on Sundays and Mondays
Le Musée d'Apt (website)
14 Place du Postel
Telephone: +33 (0)4 90 74 95 30
Bistrot du Septier
17 Place du Septier
Telephone: +33 (0)6 23 40 70 30
Closed on Sundays and Mondays
Le Carnot Set
35 Place Carnot
Telephone: +33 (0)4 90 76 15 01
Closed on Mondays
Bouffi
63 Rue Eugène Brunel
Telephone: +33 (0)9 81 16 96 11
Closed on Sundays and Mondays
Cent Cinq welcomes guests all year round for short and long stays. These fully renovated self-catering apartments are in an 18th-century townhouse in Apt, the vibrant market town in the heart of the Luberon.
All rights reserved. Perfectly Provence articles and other content may not be published, broadcast, rewritten (including translations into other languages) or redistributed without written permission. For usage information, please contact us.
Syndication Information
Affiliate Information
As an Amazon Associate, this website earns from qualifying purchases. Some recipes, posts and pages may have affiliate links. If you purchase via these links, we receive a small commission that does not impact your price. Thank you in advance for supporting our work to maintain Perfectly Provence.