Hotel de Caumont: Artist Nicolas De Stael in Provence
Contributor blog post by Aixcentric:
The Hotel de Caumont has been open for 5 years now as an arts centre, and this current exhibition,' Nicolas de Stael in Provence' has to be the best I have seen here. It focuses on the short time this interesting painter spent in Provence, July 1953-June 1854, when he discovered the luminous sun and beautiful landscapes.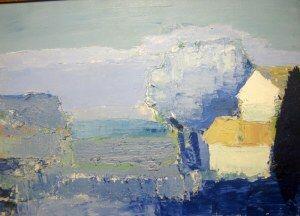 …Continue reading here for Lynne's review of this exhibition that runs until September 23, 2018. The show includes 71 painting and 26 designs from artist Nicolas De Stael's time in Provence. The pieces on display are from private and public collections. There is also an official app available for download for a self-guided audio tour. Available on iTunes and Google Play €2,99.
Read more about this marvellous property in the Quartier Mazarin – Step back in time Hotel de Caumont in Aix.
Plan Your Visit
Hôtel de Caumont (website)
Buy tickets online here
There is an App available for the property (80-minute audioguide)
Exhibitions have separate Apps (see above)
The facility is open daily:
October to April: 10 to 18h
May to September: 10 to 19h
Café Caumont is open daily on a first come first serve basis (no reservations)
Via:: Aixcentric