Easy Dessert Strawberry Basil Soup Recipe
This could be the easiest dessert in your culinary repertoire. All you need is four (4) ingredients, about 5 minutes to prepare and a couple of hours to let it cool. Strawberry Basil Soup is a great summer dessert paired with rosé bien sûr. And, if you happen to make too much it's just as good for breakfast with yogurt and granola or seeds.
Enjoy!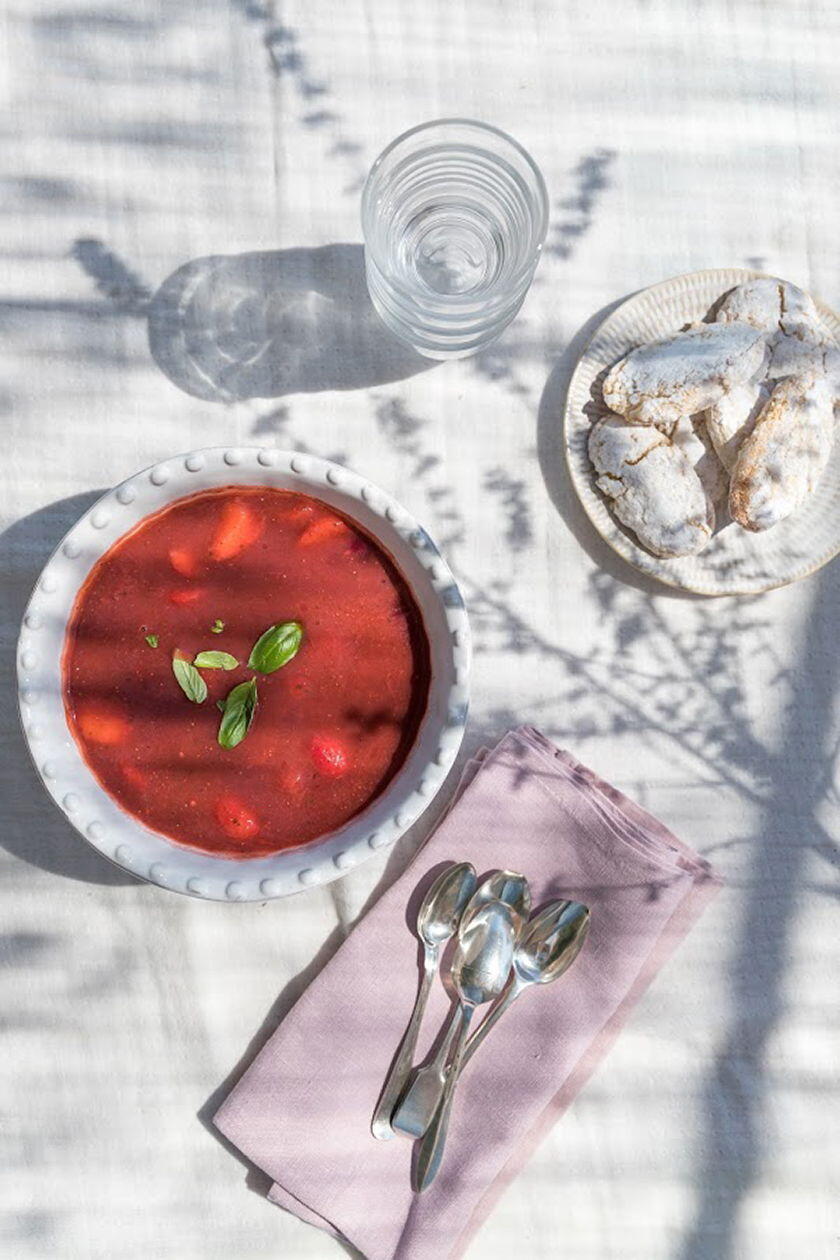 Strawberry Basil Soup for Dessert
This dessert is easy to make and a light, sweet finish to your meal.
Ingredients
750

g (3 cups)

Fresh Strawberries

see note

120

g (4 oz)

Caster Sugar

12

cl (1/2 cup)

Water

a handful

fresh basil leaves
Instructions
Place sugar and water in a saucepan and bring to a boil for about 1 minute.

Set aside.

Rinse and trim strawberries. Cut 250g (1 cup) into quarters and keep aside.

Put the remaining 500g (2 cups) in a blender, along with the sugar syrup and basil leaves. Blend for 1 minute until smooth.

Transfer into a serving bowl and add the rest of the strawberries in quarters.

Refrigerate for at least a couple of hours.

Serve with some marzipan biscuits and a glass of rosé!
Notes
You can replace the basil with mint
You can use frozen strawberries if need be, but make sure to thaw first to remove as much water as possible.