Movies and Hollywood Glamour in Monaco
Monaco is a small country with a big reputation. Surrounded by France, it sits just a few miles from the city of Nice on the French Riviera. Monaco is famous for its Monte Carlo Casino, its annual Formula One race, and the elegance of the late Princess Grace. The principality's stunning beauty has attracted filmmakers for decades, who have used it as the backdrop for films starring a long list of Hollywood legends.
Classic Movies made in Monaco
The quintessential Monaco film is Alfred Hitchcock's 1955 To Catch a Thief, starring Cary Grant and Grace Kelly. Grant plays a retired cat burglar who is recruited to track down a copycat thief, while Kelly plays his romantic interest. But the real romance happened off the set when Kelly fell in love with Monaco's Prince Rainier. That was the end of her film career, as she soon married the prince and became Monaco's beloved Princess Grace. The beautiful backdrop of Monaco not only sparked a romance, but it also helped To Catch a Thief win the Academy Award for best cinematography.
To Catch a Thief movie trailer:
Monaco's standing as a major stop on the Formula One racing circuit, with cars roaring through its streets, made it the obvious setting for 1966's Grand Prix, starring Yves Montand and Eva Marie Saint. The winner of three Academy Awards, Grand Prix includes actual Formula One race footage and has been called, "The best movie ever made about auto racing."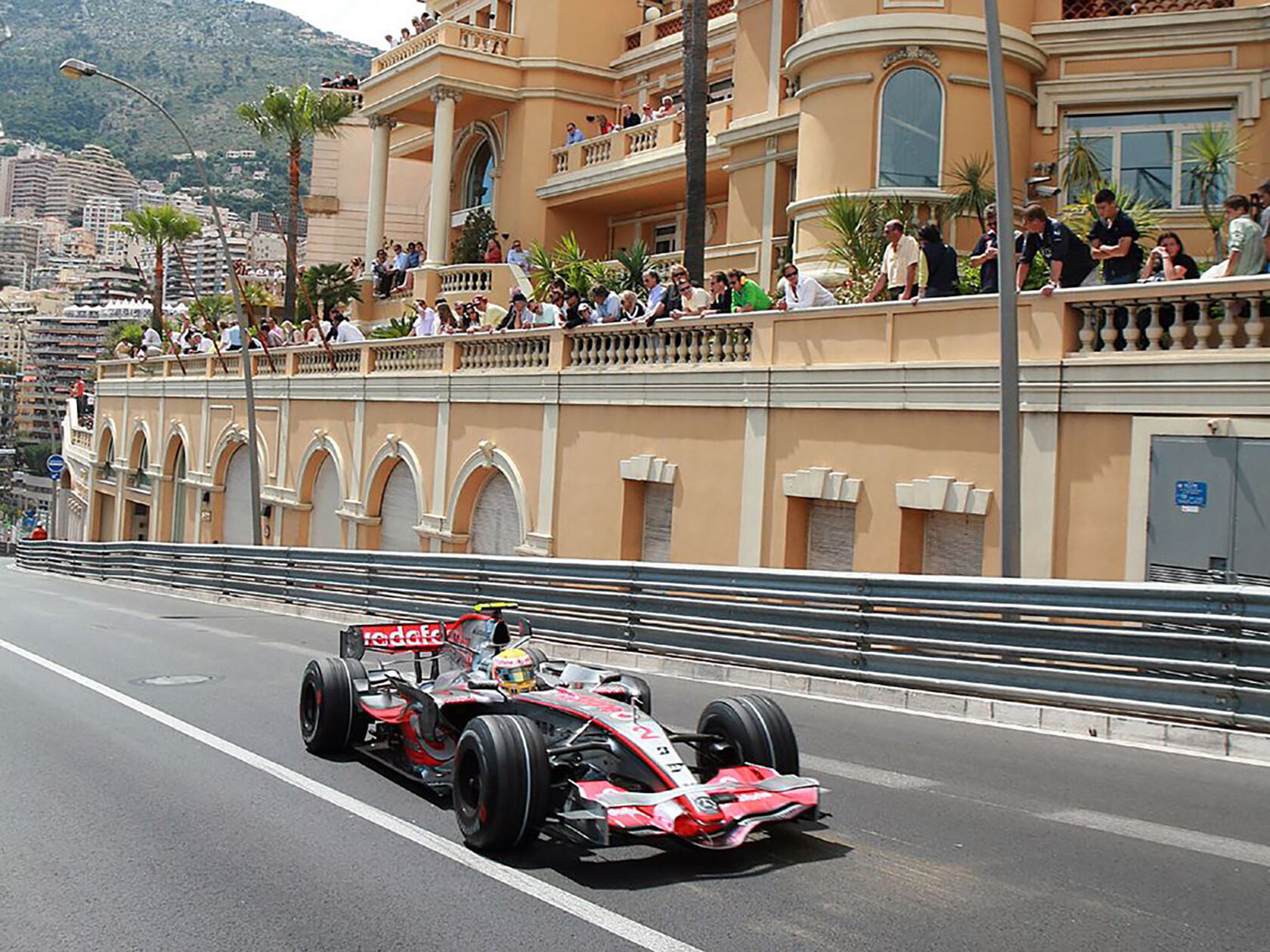 Grand Prix movie trailer:
James Bond seems to have a particular fondness for Monaco, with portions of two of the super spy's movies filmed there. First was 1983's Never Say Never Again, with Sean Connery making his final appearance as 007. Then, a few years later, Pierce Brosnan was introduced as "Bond, James Bond" in 1995's Goldeneye. Perhaps criminal masterminds have a special love for the principality? Luckily, our man Bond is there to save the day…and win a few hands of baccarat at the casino while he's at it.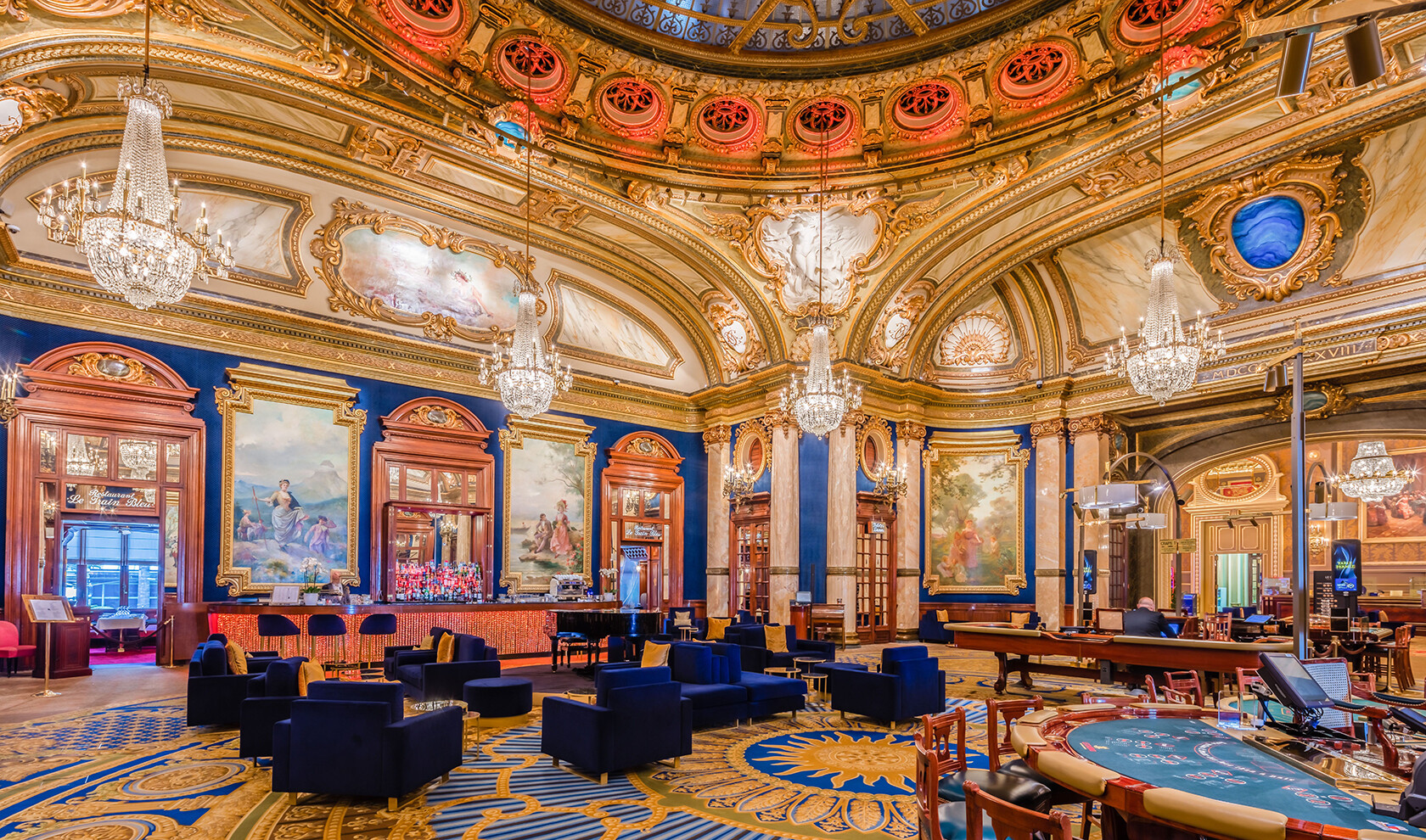 Goldeneye Monaco scene:
Monaco the Backdrop for Modern Films
More recent movies filmed in Monaco include Ocean's Twelve, featuring George Clooney and Julia Roberts, and Iron Man 2 with Robert Downey, Jr. And just last year Adam Sandler and Jennifer Aniston filmed Murder Mystery there. You can find a complete list of movies filmed in Monaco here.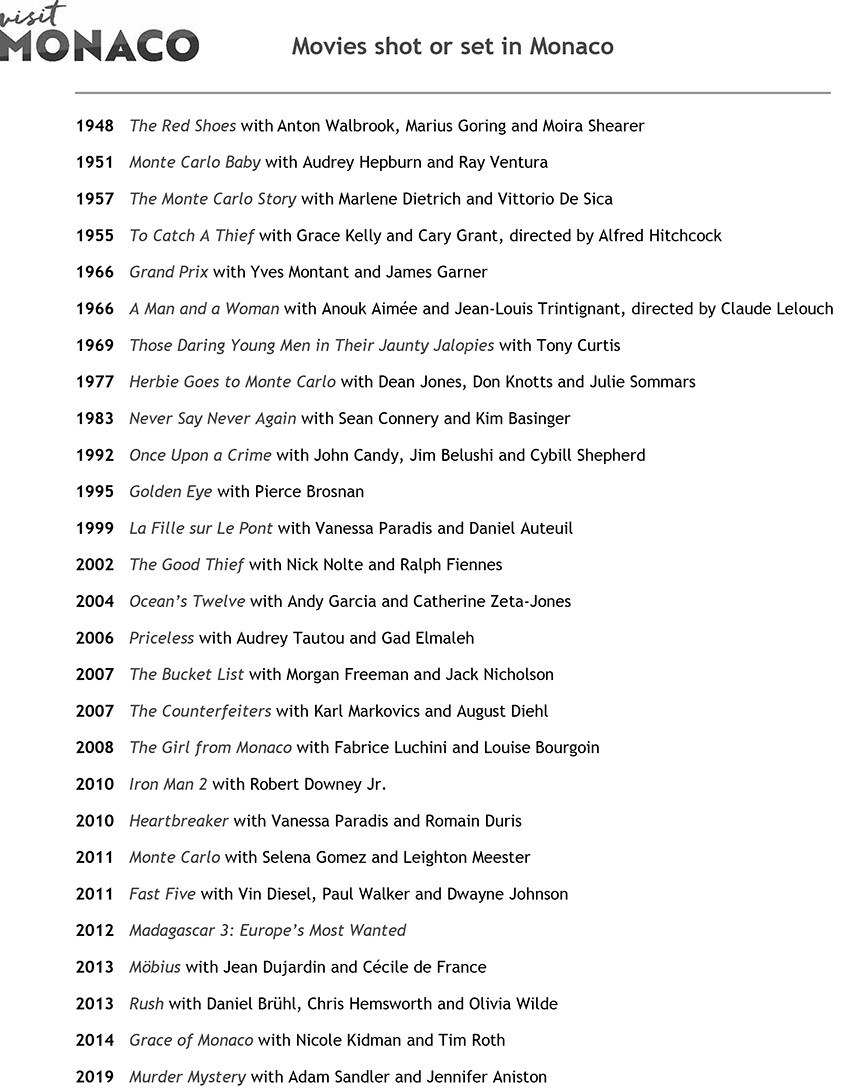 Iron Man 2 Monaco race scene:

The next time you are in France, consider making a stop in beautiful, glamourous Monaco. Imagine yourself like the elegant Princess Grace, swanning among the glitterati. Or maybe you are more the suave James Bond type. Just remember to order your martini "shaken, not stirred."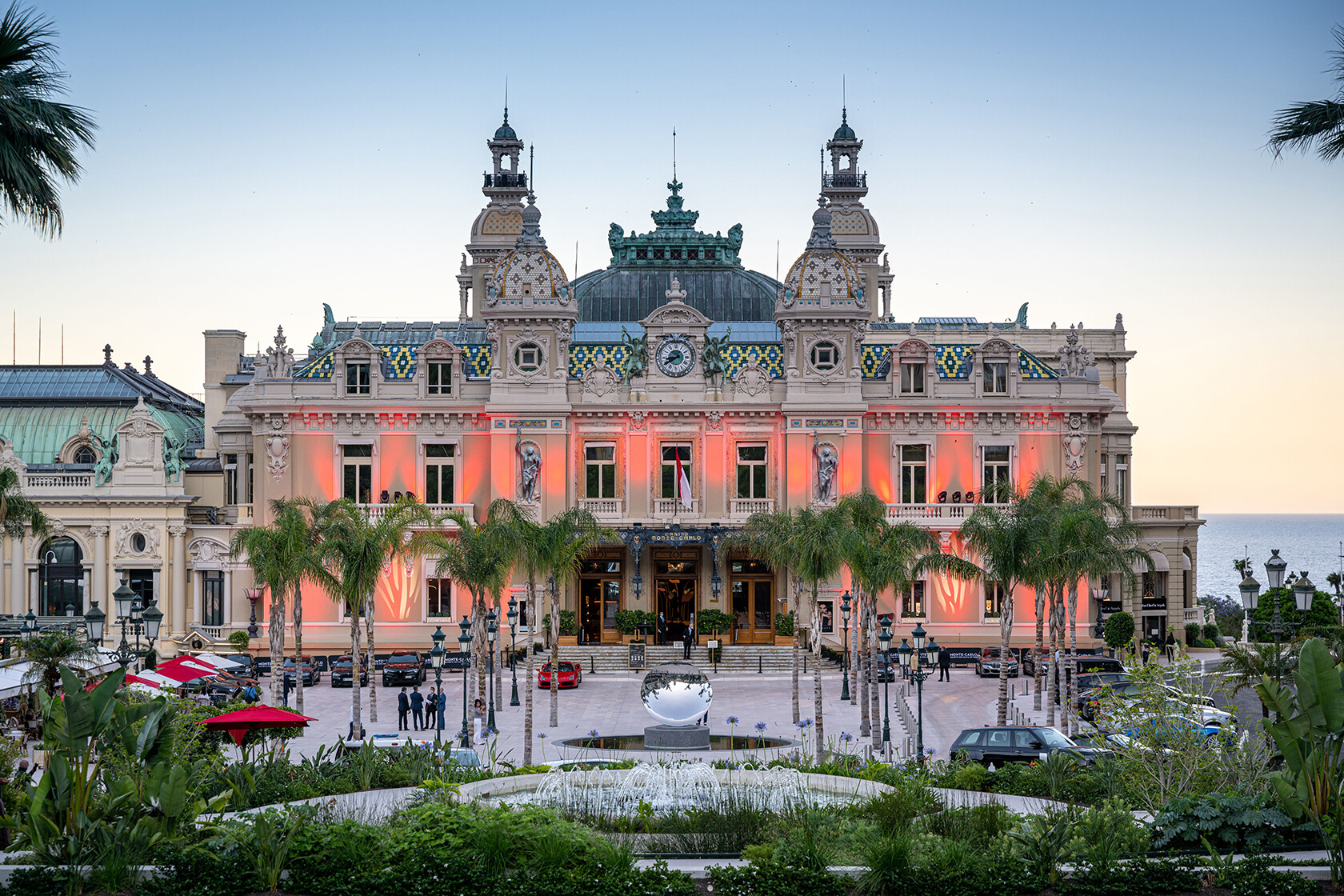 Photo credits
Monaco at night: MONTE-CARLO Société des Bains de Mer-Michael Ales
Race car: Direction de la Communication Monaco
Casino interior: MONTE-CARLO Société des Bains de Mer-Vent d'Autan
Casino Exterior: MONTE-CARLO Société des Bains de Mer-Yann Sasportas
---
When in Monaco
Monaco/Monte Carlo is spread over a lot of hills, so if you're a first-time visitor you may not be aware of this and you should plan a way to get around to save yourself time and effort. Discover the 10 top places to see in Monaco without breaking the bank.
Monaco is truly blessed when it comes to its climate and location. These two factors combined create some of the most aesthetically-pleasing scenery in the world with verdant vegetation atop hills and craggy rock faces. It is the gateway to the French Riviera and Provence, whose scenic roads have been immortalized in numerous films. With luxury car hire in France, you can travel along these same roads in a fabulous convertible or sports car and experience the beauty of the French Riviera and Provence for yourself. Here's a selection of some of the three scenic drives around Monaco.
Twenty-three Formula 1 cars, 800 horsepower V-8 engines spooling, it's the start of the Monaco Grand Prix. Deafening! Full ear protection is essential. Within the confines of the city of Monte Carlo, the towering hills a natural amphitheatre, magnify the sound of the race circuit. The idiosyncrasies of the Monaco Grand Prix circuit truly test drivers' skills. Cars come to a virtual standstill on some hairpin corners, head through a tunnel and then accelerate to breakneck speeds on the straightaways. If a Formula 1 race were to be proposed in Monaco today, it would be considered unsafe. Read about the Amber Lounge in Monaco.
Calm and exquisite pleasure reign there. And the luxury of course. In the smallest details. At the Metropole Hotel in Monte-Carlo, an invitation to travel begins in the driveway of honor that spreads its Italianate finery as an introduction to the patrician face of the facade of the hotel. Barely entering the grounds of the palace, we feel transported to a different, refined world, the Olympian calm that makes one forget the presence of the road just a few meters away. Where are we? At the luxurious 5-star Hotel Metropole.