Dessert Creamy Coconut and Strawberry Cups
It's always a treat to finish a meal with a "light" dessert such as these Creamy Coconut and Strawberry Cups. The recipe from chef Paula Sachs is vegan-friendly and only requires four ingredients. Allow enough time for the pudding to cool after you have combined the ingredients. Enjoy with a glass of your favourite Provencal rosé.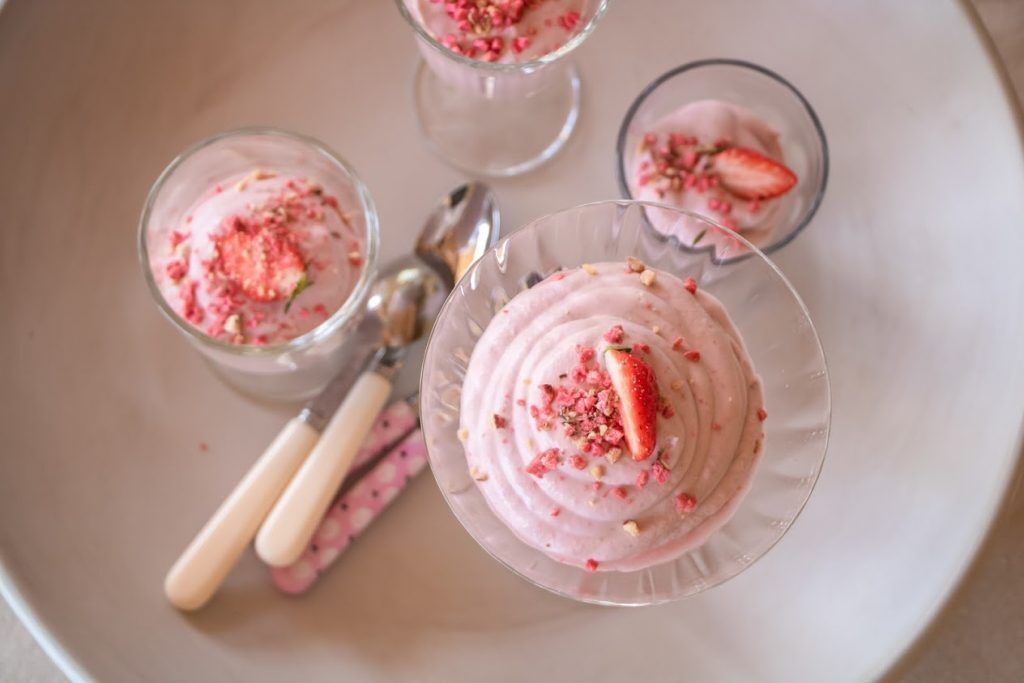 Creamy Coconut and Strawberry Cups
All you need is four ingredients and a bit of time to make sure the dessert chills before serving. Easy, seasonal and a lovely light finish to any meal.
Ingredients
2

cans

Coconut Cream

1

small box

Fresh Strawberries

1

tsp

Agave Syrup

or honey if preferred

handful of

Crushed Candied Almonds

to garnish
Instructions
Place the coconut cream in the fridge 24 hours before whipping

Blend the strawberries into a smooth puree, adding a splash of coconut cream if needed

Whip the cold coconut cream in a processor or with a hand blender until fluffy and stiff, about 10 to 15 minutes on a medium speed

Slowly add the strawberry puree and agave syrup

Place in glasses or cups of your choice and let them set in the fridge half an hour before serving

Garnish with fresh chopped strawberries and the crushed candied almonds (pink, of course)
Please share this with friends and family.