Cook'n with Class Brandade "Souffle"
Brandade de morue is salted cod, a traditional way of preserving the fish. You can buy prepared brandade (the salt removed and the cod whipped into a paste) prepared in most grocery stores in Provence. Or you can soak the fish to remove the salt as per this recipe.
Our friends at the new Uzes location of Cook'n with Class shared this recipe for Brandade de Morue Nimoise – served warm. You can make this for a lunch dish or an appetizer.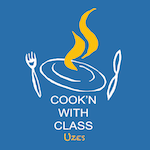 Cook'n with Class sommelier Frédérique Duverger of Cannes You Taste, provided this wine pairing to go with the recipe. "I would suggest for the Brandade de morue, a white wine from the Loire Valley west coast : Fief Vendéen Brem, Domaine Saint Nicolas, Cuvée Haut des Clous. It is a 100% Chenin, dry and crisp white wine that would match perfectly with the richness and saltiness of the dish."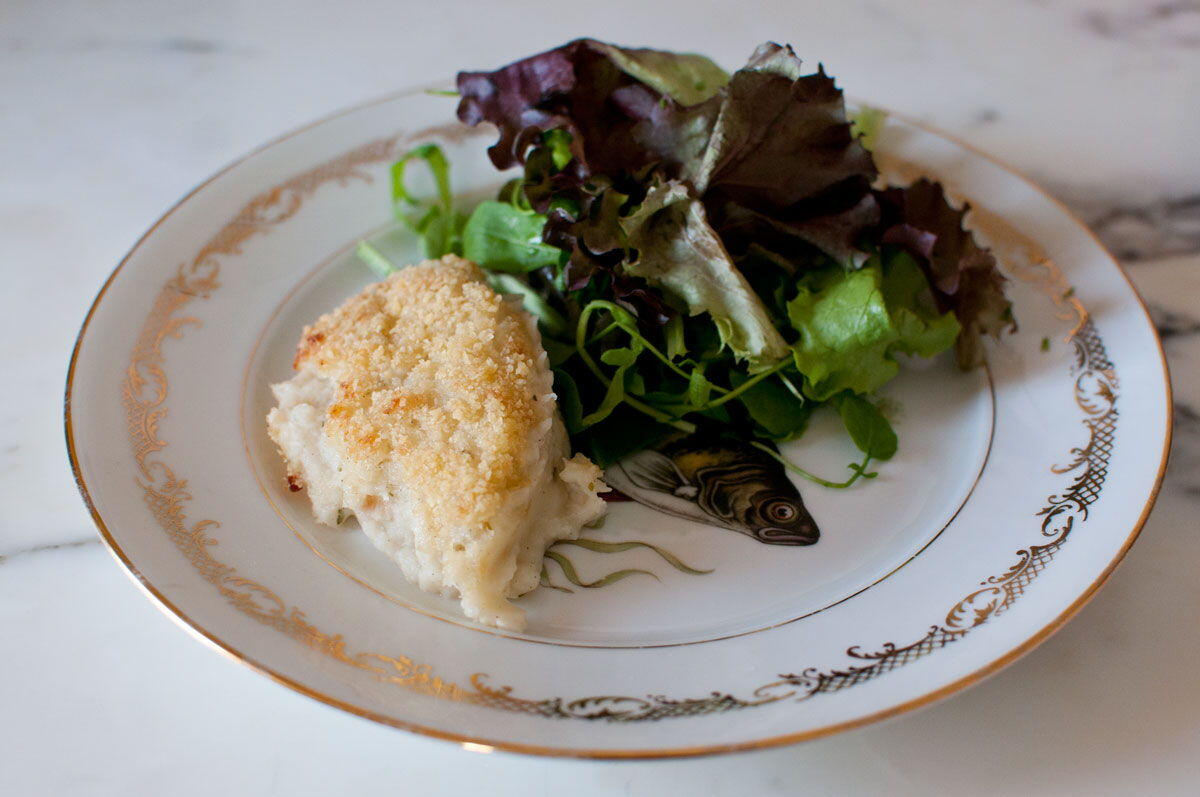 Brandade de Morue Nimoise (Mini Brandade Souffle)
A southern French classic recipe. It's usually served with slices of crusty bread and raw vegetables, and goes well with a crisp, dry white wine.This is a Brandade that is served hot as opposed to the aperitif version that is spread on bread.
Ingredients
400

g

Salt Cod

Diced and soaked overnight*

300

g

Potatoes

3

Shallots

Peeled and chopped

250

ml

Milk

250

ml

Cream

2

large

Eggs

113

ml

olive oil

Ground Black Pepper
Instructions
Cook the potatoes in lightly salted water the potatoes. Once cooked peel and chop the potatoes and keep on the side.

Sweat the chopped shallots in 1 ounce of olive oil for 5 minutes. Add the soaked Cod, potatoes, cream and milk. Cook until the fish is tender.

Strain off most of the liquid and put in a food processor. Add the eggs and black pepper and mix on medium speed. Slowly incorporate the rest of the olive oil.

Taste for salt, but it should be good without extra as the fish will be slightly salty.

Put in oven-proof individual dishes and bake at 375˚F/190˚ for 5-10 minutes (when it souflées and browns).

Serve with fresh bread and a green salad.
Notes
*De-salting cod is easy. Put the fish in a bowl and cover with water. Cover the dish with plastic wrap, put it in the refrigerator and allow it to soak overnight.  The next day drain the water and the fish should be ready to use in your brandade recipe.