Chef Francois de Mélogue Visits the Côte d'Azur
A Guest Post by Chef and Cookbook Author François de Mélogue.
"Cuisine of the Sun cookbook is a savory collection of over 60 classic and reimagined Provençal recipes peppered with anecdotes that will cast a ray of sunshine onto your plate."
This is what happens when a chef comes to Provence. All the wonderful ingredients that we have here, some of the best in the world, send them into rhapsodies, or at least they certainly did for Chef François de Mélogue. Read on to chuckle at his experiences with French parking in hilltop towns, discovering a pétanque festival and sourcing delicious ingredients in Nice.
Continue reading here for the full post by this famous chef. He and his wife Lisa travel through Provence on a culinary journey based in the hilltop village of Cagnes sur Mer.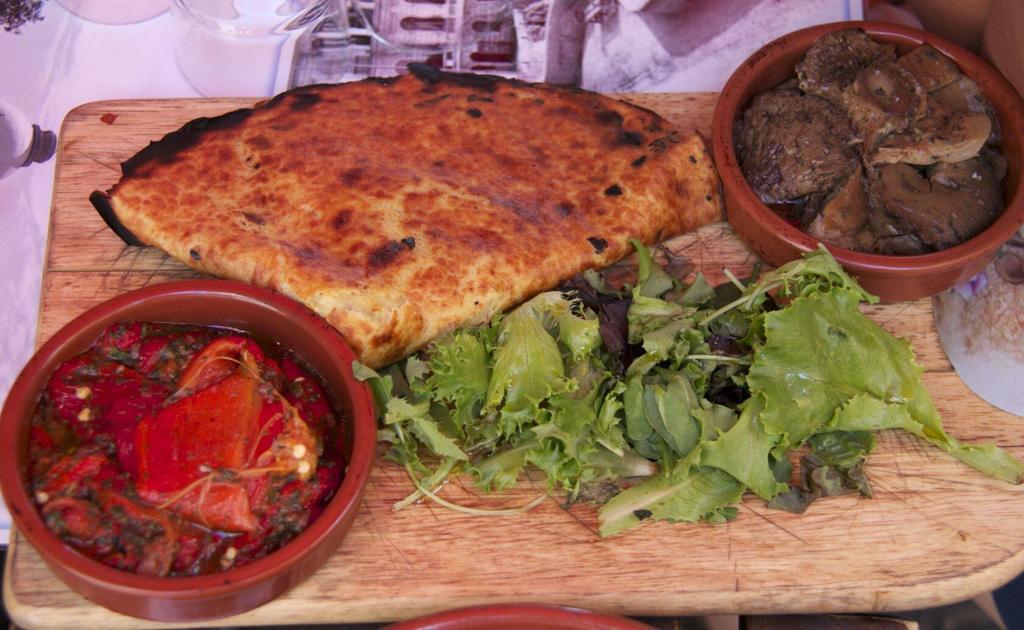 Their day-tripping centred almost entirely around food and markets including Nice for socca and Marseille for bouillabaisse. François de Mélogue tasted AOC goat cheese from Banon, sipped Bandol wine, savoured the lamb from Sisteron and much more. Read this post for travel and shopping tips from his sejour in Provence.

Marseille Classic Bouillabaisse
A Bouillabaisse, to be served in perfect conditions, should be prepared for a party of at least 6 to 7. This allows the cook to purchase a wider variety of fish. You will have to be persevere to find all the different types of fresh Mediterranean fish. If you are far from the Mediterranean, use your local white fleshed fish. The recipe proposed here, consists in poaching the bigger fish into the small fish soup. It is the luxury version of the recipe, as it differs from the original fishermen who were simply recuperating the damaged and unsold parts. Follow the steps to create this a gastronomic recipe.
Check out this recipe