Spend 5 Days in Marrakech on a Culinary Adventure
The fragrances of vanilla, cinnamon, citrus, dates, almonds, sesame seeds, ginger, and onions are intoxicating. I begin to wonder if I'm dreaming or floating on a magic carpet. A guided visit to Place des Épices, the colourful spice market, is one of many food lover's experiences on the Pitcher & Powell Marrakech Culinary Adventure. During this holiday a group of 12 ladies will spend five days exploring, cooking and eating Morocco's traditional cuisine. Note: Marrakech is the French spelling for Marrakesh.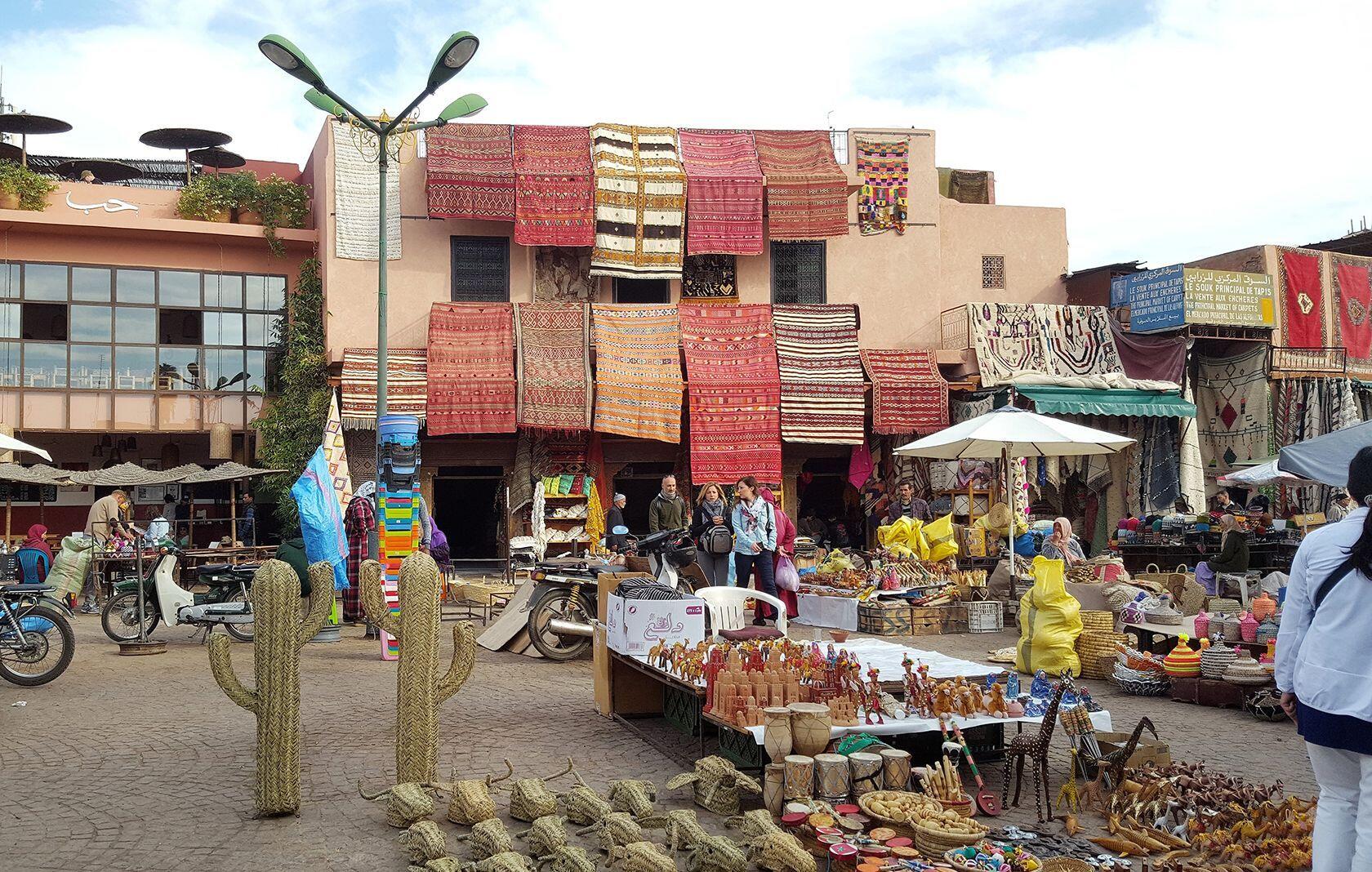 Ladies Only Culinary Adventure
Pitcher & Powell is a collaborative effort by two talented women who love cooking, travel, and a bit of adventure. It's fitting that Barbara Pitcher and Tasha Powell met in Provence a place where food and culture intersect on a regular basis. Barbara Pitcher is a Canadian by birth, she speaks multiple languages and has been painting since 1993. A Cordon Bleu-trained chef and food stylist Tasha Powell spends time between California and the South of France. Read more about their backgrounds here, Barbara and Tasha.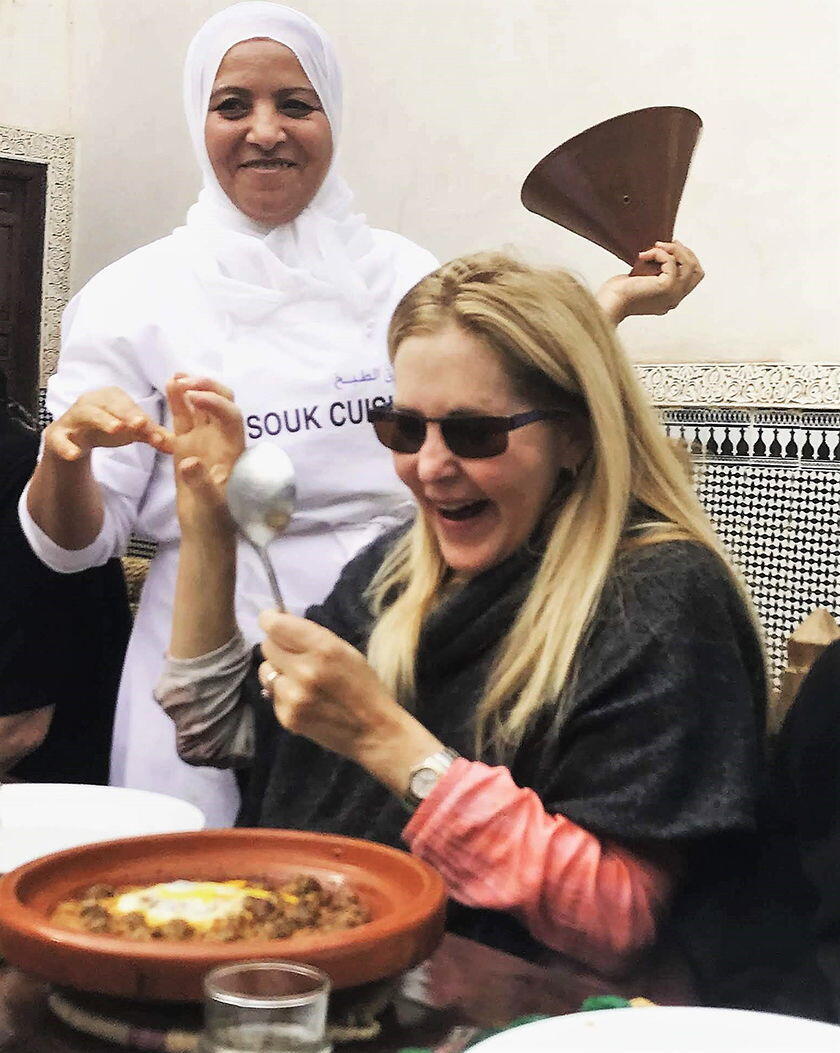 According to the New York Times, Marrakesh is Morocco's "Jewel of the South." This city is where modern art and architecture meets the old Medina's maze of confusing alleyways. Marrakech is also a wild blend of contrasts. The city's crowded souks (markets) are noisy and claustrophobic; teeming with people, goods and foodstuffs.
However, take one step behind an ornate wooden door to enter a peaceful world of tiled surfaces, bubbling fountains and soothing Moroccan architecture. It's not a surprise that French designer Yves St Laurent embraced this multifaceted country.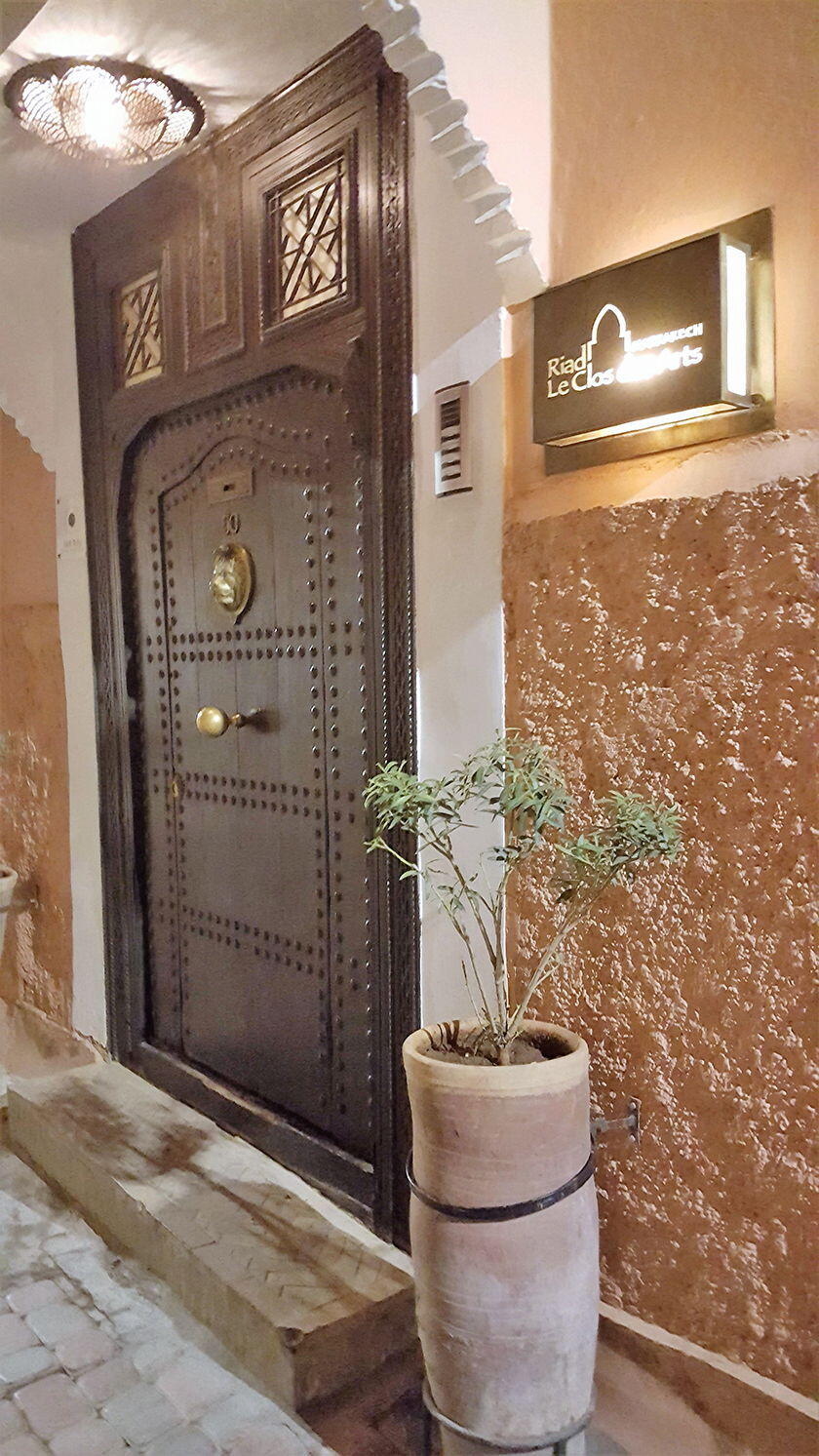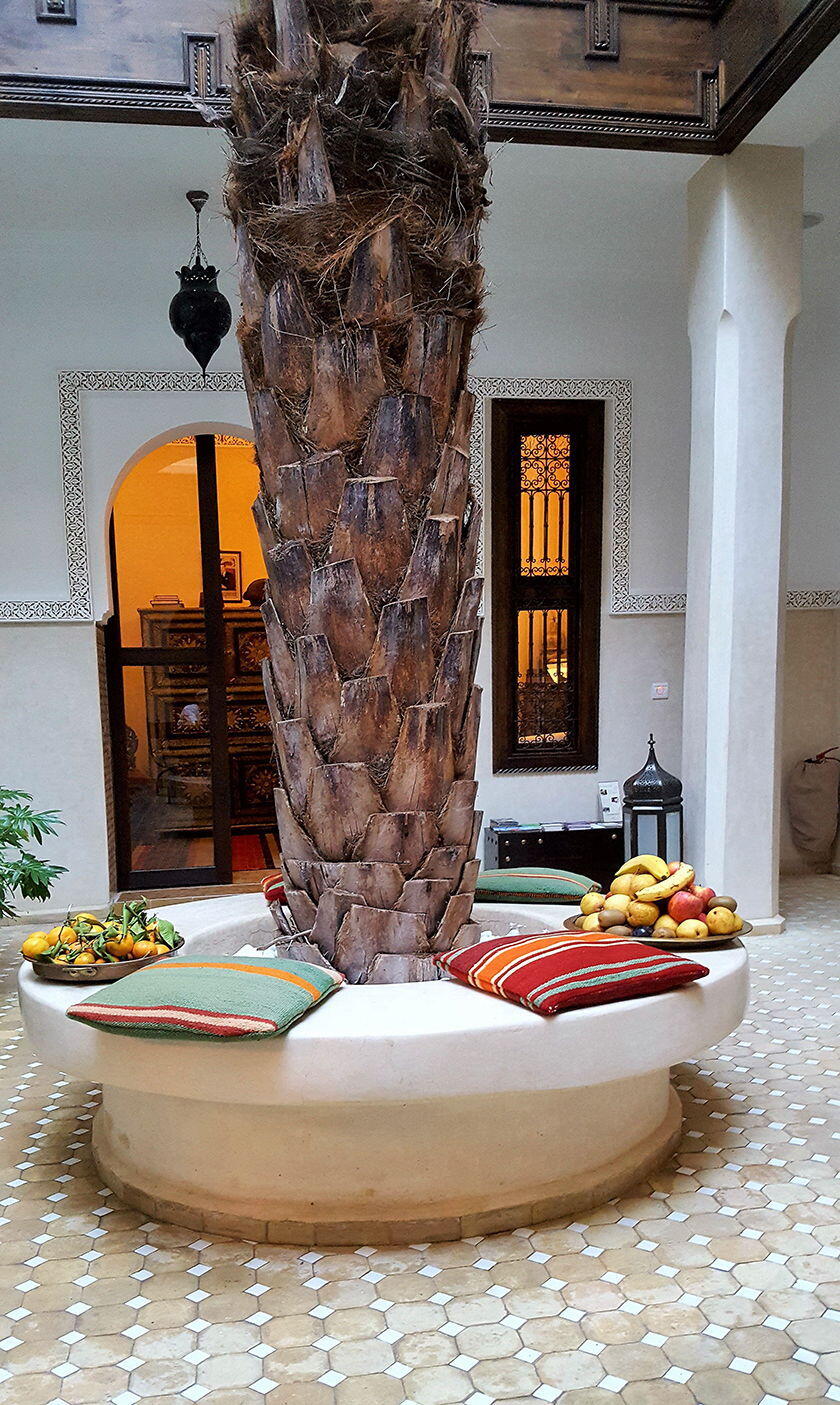 Chosen for its central location in the Medina, and comfortable accommodation the Les Clos des Arts riad is home during this Pitcher & Powell trip. Five days and five yoga classes. However, this trip is not all about relaxation, cooking is on the agenda. Culinary workshops feature Moroccan classics preserves, pastille, tajines, couscous and of course the tempting pastries. Note: tajines and tagines are the same, simply alternate spelling.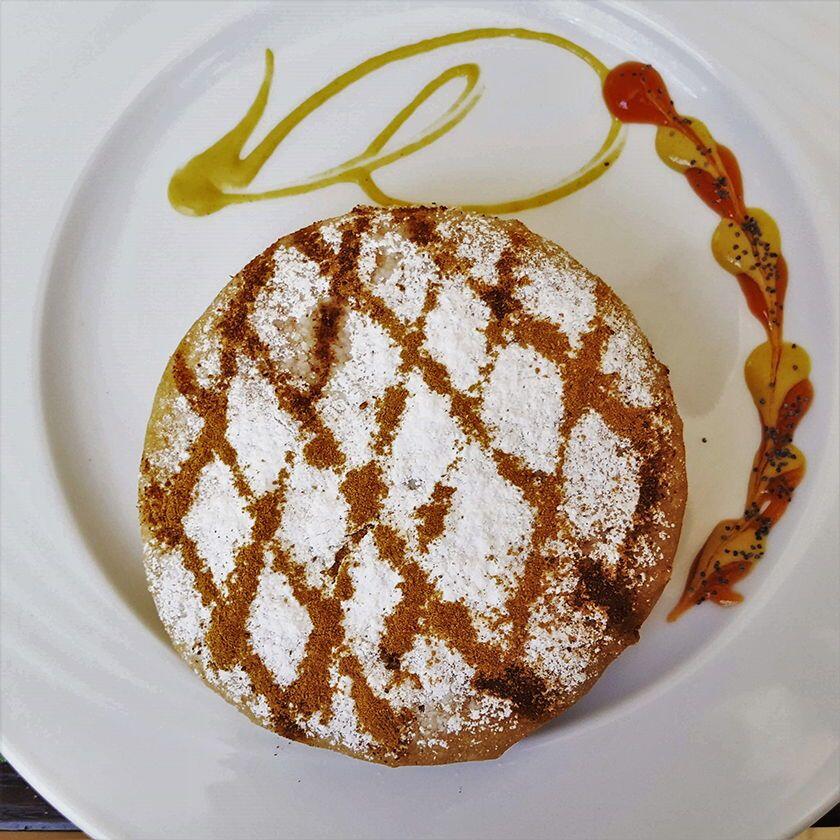 What's included?
5 nights of accommodation
5 healthy dinners
4 cooking workshops
1 wine tasting and pairing workshop
5 1-hour yoga lessons
1 excursion to the spice and food markets
Tourist taxes
Transfers to and from the airport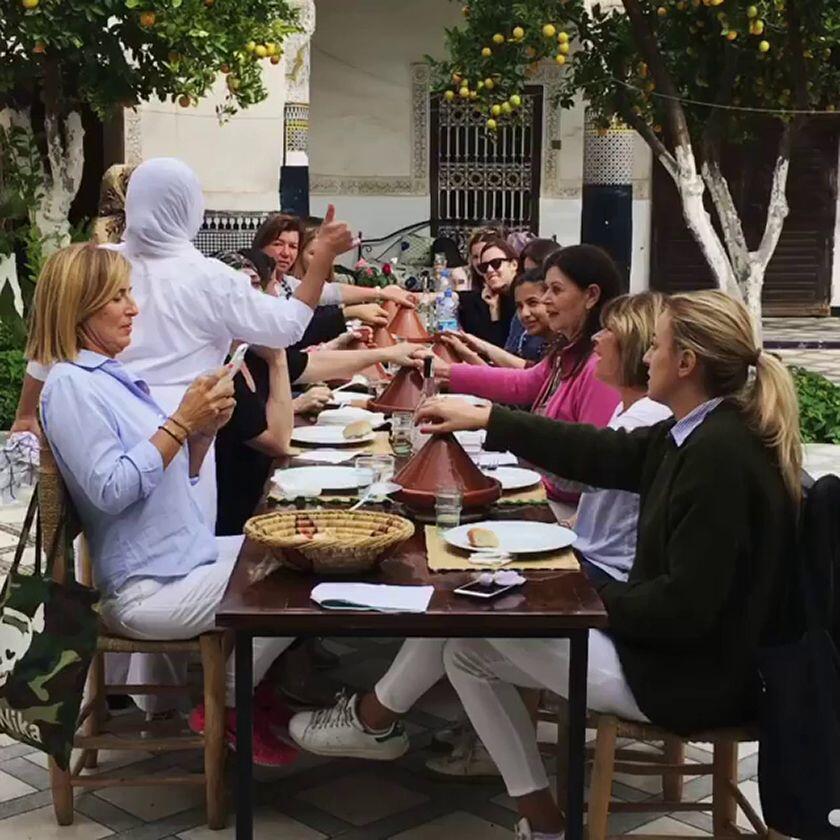 Yalla! Let's go!
The dates for the next Marrakech Culinary Adventure are October 1-6, 2019. If you are interested in finding out more about this trip follow this link.
Image credits: All photos provided by and published with the permission of Pitcher & Powell