Renovations In Provence: Making some improvements
As many of our regular guests know occasionally it rains in Provence! Over time this has impacted the condition of our entrance driveway so in the autumn of last year we started gaining advice and estimates for the work to be carried out before the start of the season …Continue reading here for details on this outdoor construction project that David and Karen have done to beautify their rental units for guests.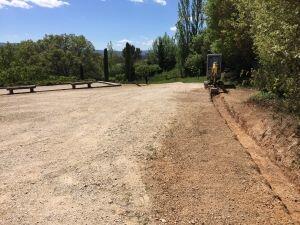 Please share this with friends and family.