Wander around the Brocante in Aix en Provence
Related Posts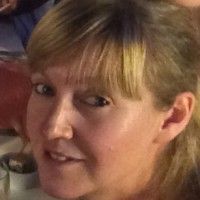 Jill Cowdry
My career started in the Hotel Industry training with Forte Hotels in Kensington, London. I chose to concentrate on sales and guest relations and enjoyed many years' working with Forte and Kempinski hotels in London, Spain and Canada (where I spent a wonderful seven years in Toronto). At thirty, I changed career and became a head-hunter in London; a rewarding and fast-paced new direction.

A passion for travel has been with me from an early age and after college I spent a memorable year on a kibbutz in Israel….as well as plane hopping to many other wonderful locations before the serious business of a career started.

Ten years ago I became a mum to Olivia and later Anna. I chose to stay home to raise them but after eight years' starting searching for a new career path close to my heart. My husband and I had been discussing a move to France for many years' (or rather I had been trying to persuade him). France is my favourite place in the world. At the same time I had started following one or two superb travel blogs which inspired me to want to write. Our change came about last summer when we relocated for a year to Provence, and I launched 'My Dreamy Provence'. The blog is from my heart; authentic experiences, a place to inspire on Provence, French life and most importantly a message that you must never be afraid to change things around and follow your dreams even if it's for a short time. At the very least I hope my blog and our Provence experience showed my girls to go for it and follow their passions in life.

We relocated back to London in September but I return to Aix regularly to take photographs, breath in the fresh air and continue my journey around Provence. The kids and husband may join me from time to time but they are happy to be back in this vibrant city. I plan to set up 'My Dreamy London' very shortly.


Take a look at My Dreamy Provence here.