5 Tips for Navigating any Provençal Market
One of my very favorite things to do in any city, near or far from home, is to visit the local market. There, you can find local delicacies, pick out souvenirs, and take some great photos.
Provence is known for its markets. Every day of the week, one town or another is displaying its wares. For many smaller towns (such as the one I spent several weeks in), the market is the easiest way for people to buy food, clothes, and home supplies rather than drive an hour or more to the nearest city.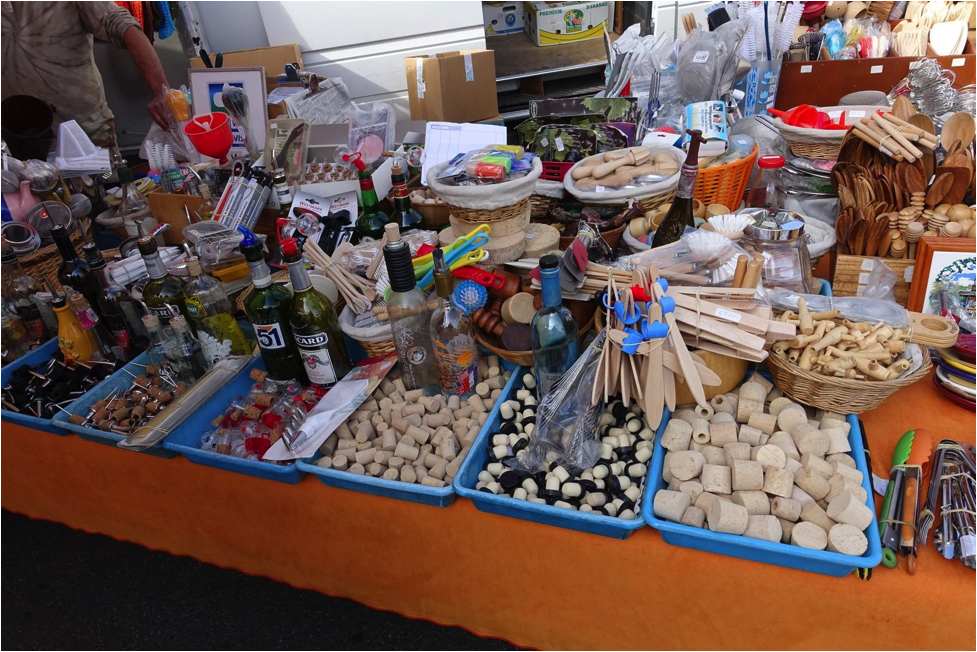 If you want to get a slice of local life and not feel like a tourist, spend some time at markets.
If you're like me, you'll want to dive into the first vendor's products and start loading up your bags. But take it from personal experience: I purchased a Provençal tablecloth for my mother at the first vendor I spotted in Greoux-les-Bains…and then saw several other cheaper vendors right after. Now, in all honesty, I think the one I bought was handmade and the others were machine-sewn and lower quality. At least, that's what I'm telling myself!
After you've surveyed the scene, pick out the vendors you want to go back to. Pay attention to prices! They'll fluctuate surprisingly from one stand to another.
Look for Local Treasures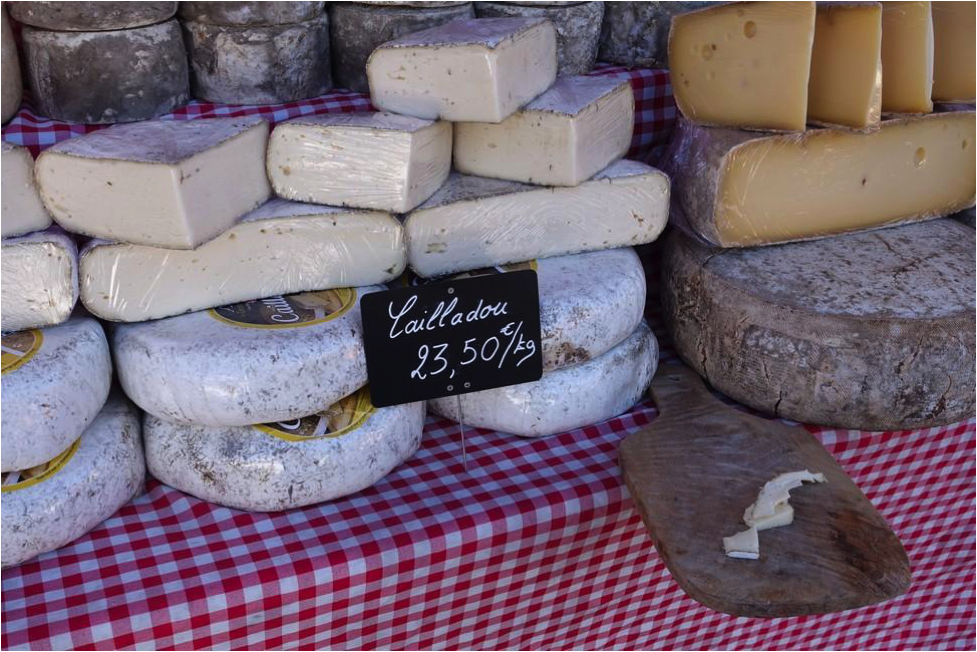 In Provence, you can find local honey, lavender sachets, soap, tablecloths, and cigale-inspired housewares, and you'll pay less than you would in tourist shops for them. Make your list of the people you want to buy gifts for before you hit the market, and BYOB (bring your own bag)!
Come Hungry
In Greoux, I had just feasted on a sumptuous breakfast, so I didn't feel much like buying a loaf of bread or buying a delicious-looking Chinese lunch. So heed my advice and don't eat before you visit the market! It's a great place to pick up a roasted chicken with potatoes and then make a picnic out of it.
Also, vendors are eager for you to taste their cheese, honey, and tapenades. If you're planning on buying any of these, it's a good idea to try them beforehand so you can pick out the one you like best (or save yourself the trouble of buying something you find out you don't really like).
Take Plenty of Photos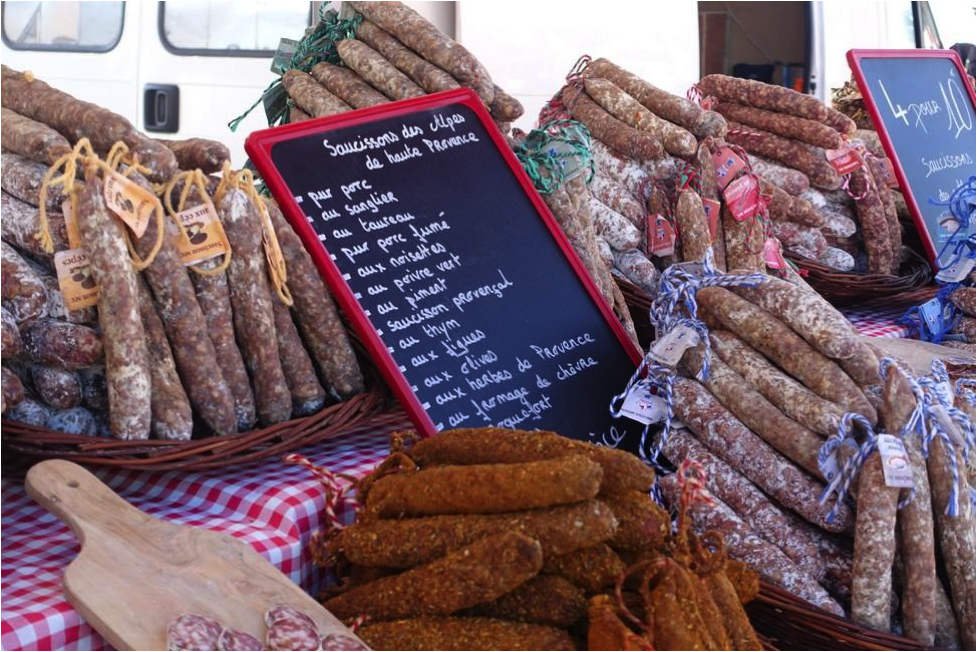 There's no better photo opp than a French market. Take pictures of the stacks of cheese, the hanging hams, and the people milling about. Don't be shy about asking vendors if you can take their photos. Most will be happy to oblige!
Talk and Listen
Vendors love to talk at markets. If you're willing to lend an ear and ask lots of questions, you can hear all kinds of stories. Like where that chevre comes from. Or how the woman learned how to sew tablecloths from her grandmother. For me, these stories are what make Provence come alive!