A Flower Filled Visit to a Remarkable Garden in Lauris
Tethered to a cliff edge overlooking the Durance River and the plains of the Luberon, you will find a unique garden in the hilltop village of Lauris. This garden envisioned and operated by Couleur Garance, is located on what were the terraces of the 18th-century Chateau de Lauris. Jardin conservatoire de plante tinctoriales achieved the label of Jardin Remarkable in 2011, joining the ranks of many other gardens in France.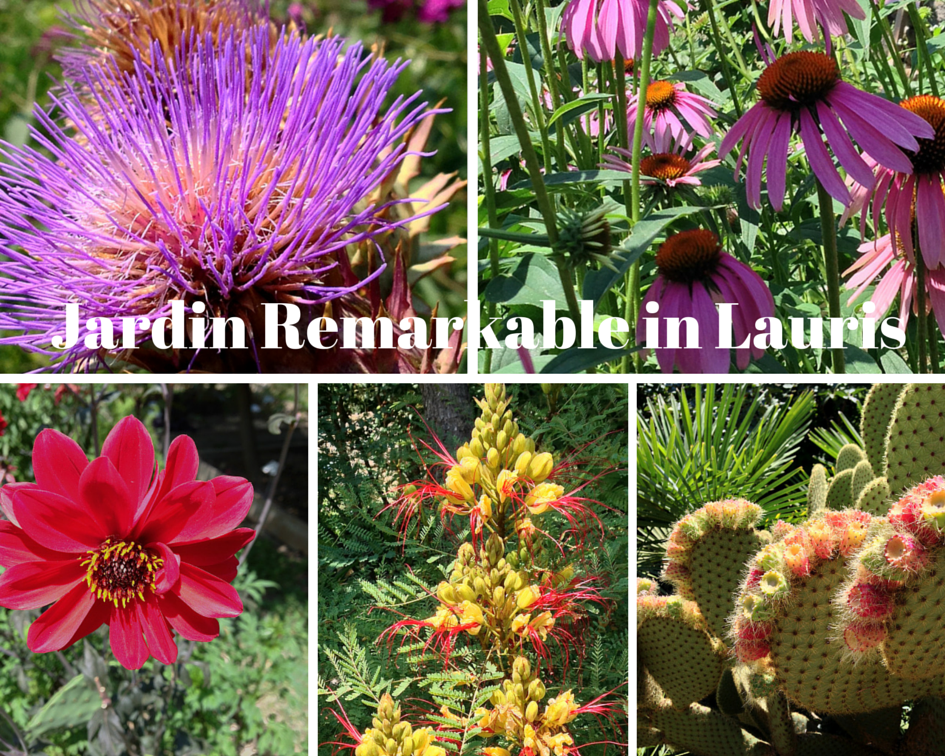 It was hot (did I say 35C hot?) On Tuesday, when I met my new friend Susan Manfull for lunch in Lauris, we chose La Table de Margot on a recommendation. There is a shaded terrace located on the street, which is not of any concern as there appears to be little traffic on that road. The menu is short enough to fit on a blackboard or in the servers' memory bank — essentially one plat de jour and several salades composées. Susan ordered the chicken with preserved lemon and couscous, a delicious lunch-size tagine. I opted for Saint Jacques (scallops) tartare with a tomato salad; it was fresh but slightly lacking in flavour. We enjoyed our lunch and ate through a chunk of the afternoon, chatting away.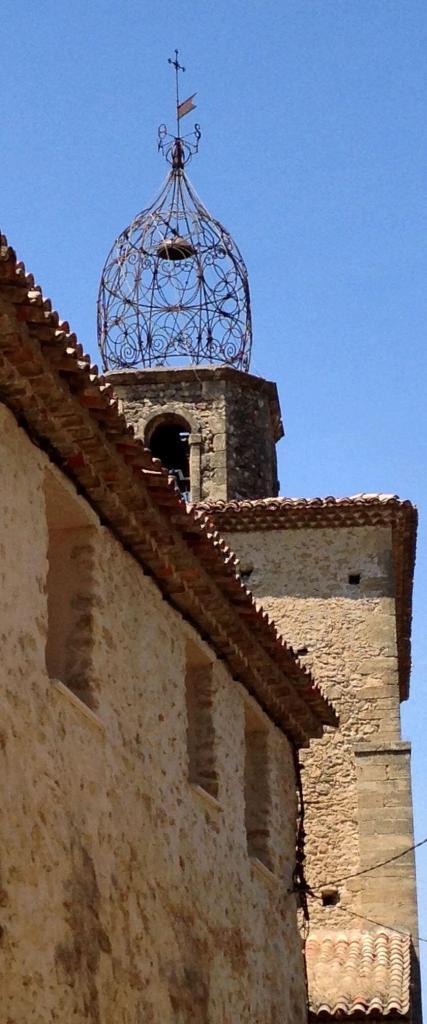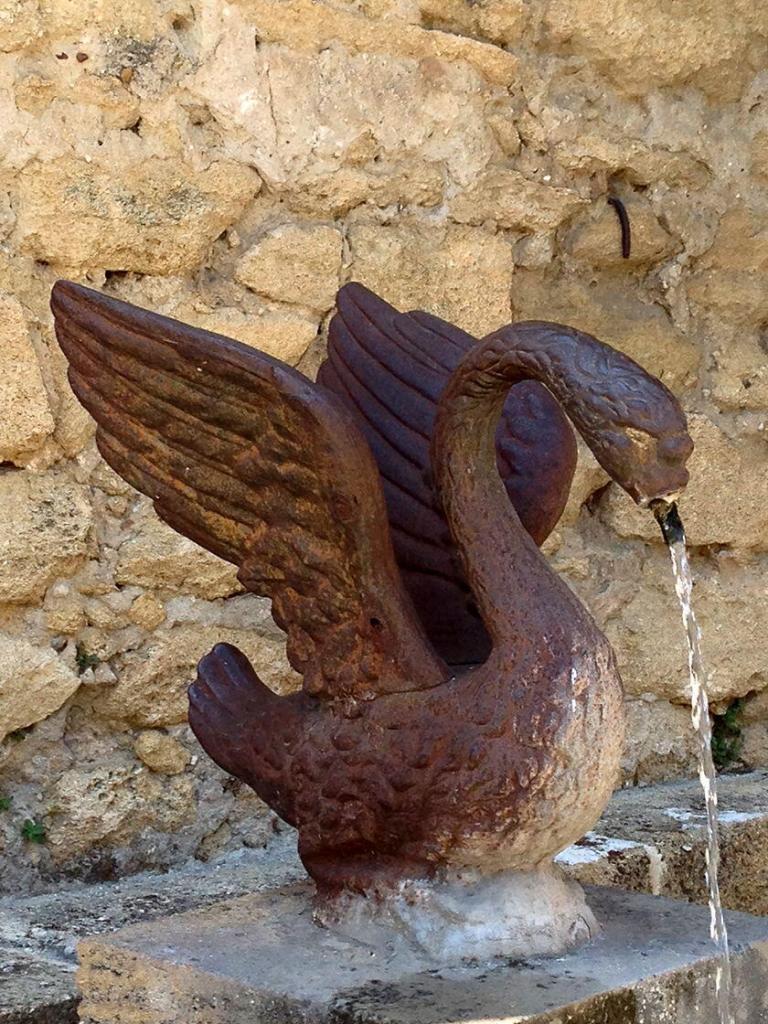 I had never been to Lauris, and now Susan had given me an excuse to visit. After lunch, I strolled through some of Lauris' medieval streets, looking for photo ops. Human habitation in Lauris dates to prehistoric times. Through the ages, with ready access to water and a defensive position on the crest of a hilltop, this town clearly enjoyed the benefits of its strategic location.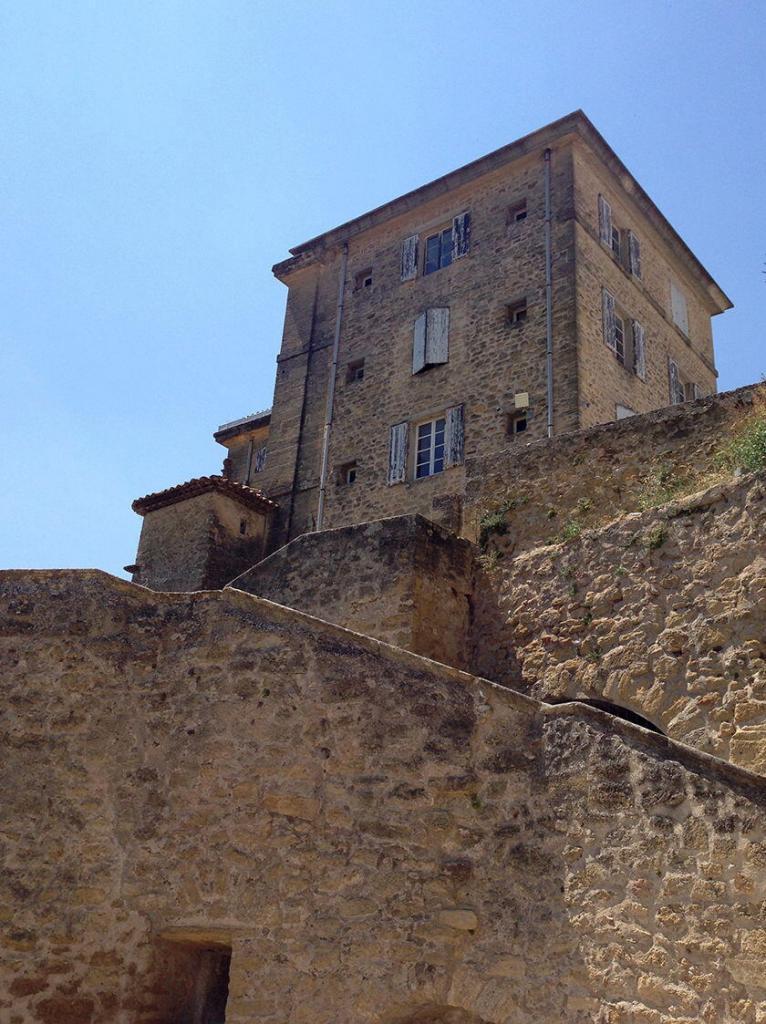 The rather austere-looking 18th-century castle is now privately owned. The terrace at the foot of the chateau is open to the public. However, be warned that it is sun-scorched, almost blindingly so, with walkways of white crushed stone and a single line of small trees for shade. Admittedly, the view of the south Luberon is terrific, but there is little else to keep you occupied here.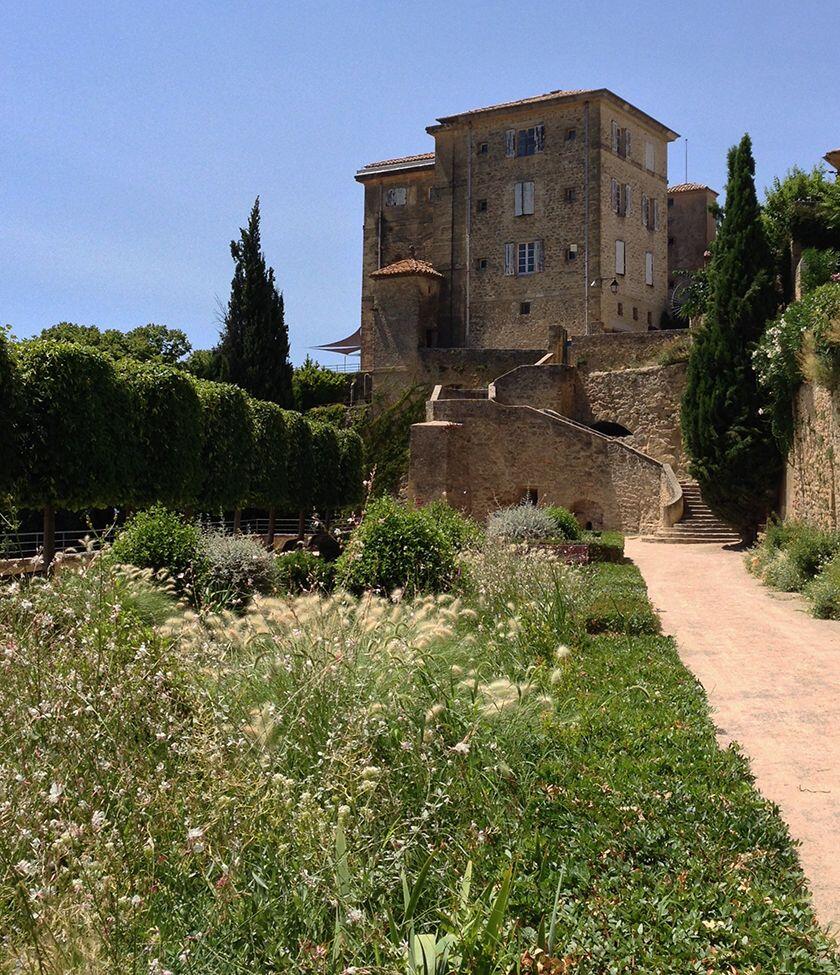 On a lower portion of the same terrace is the Jardin conservatoire de plantes tinctoriales. The creation of a passionate group called "Couleur Garance" (founded by Mr Michel Garcia). This garden first sprouted in 2002 it is one of a kind in Europe, a resource centre dedicated to plants that were traditionally used to create colours for dyes, paints and inks.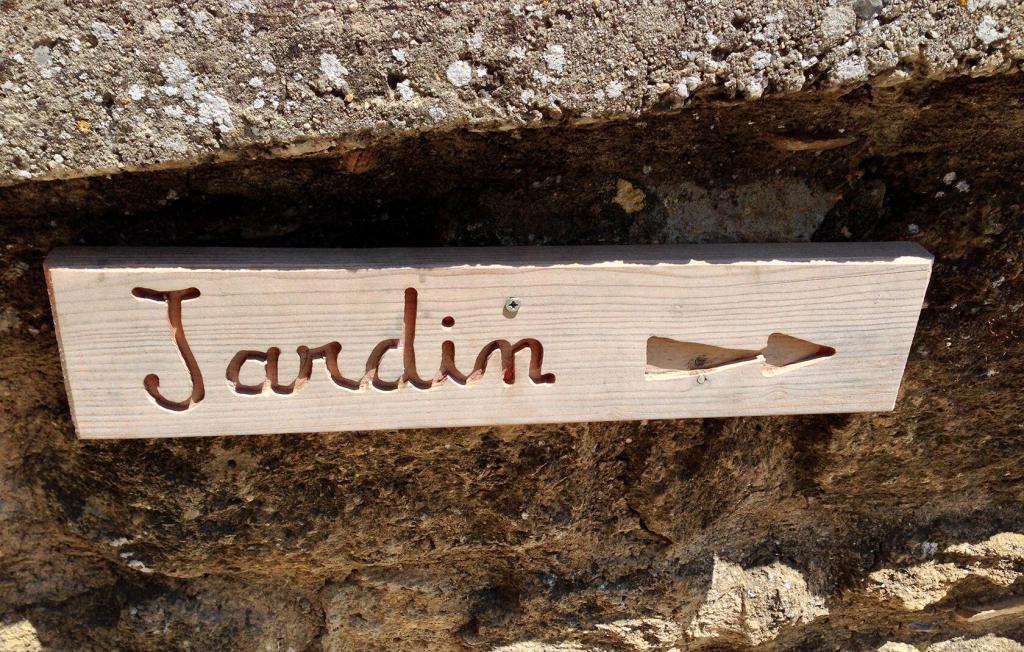 Jardin conservatoire de plantes tinctoriales has three stated goals
 Conservation
 Scientific Research
 Distribution of vegetal colours (an alternative to industrial dyes)
The group took their name from Garance, the French name for Rubia tinctorum. Also known as the madder plant, its roots are used as a natural red vegetal dye for printing on cotton. These plants were cultivated in the Durance Valley from the 18th century until 1900.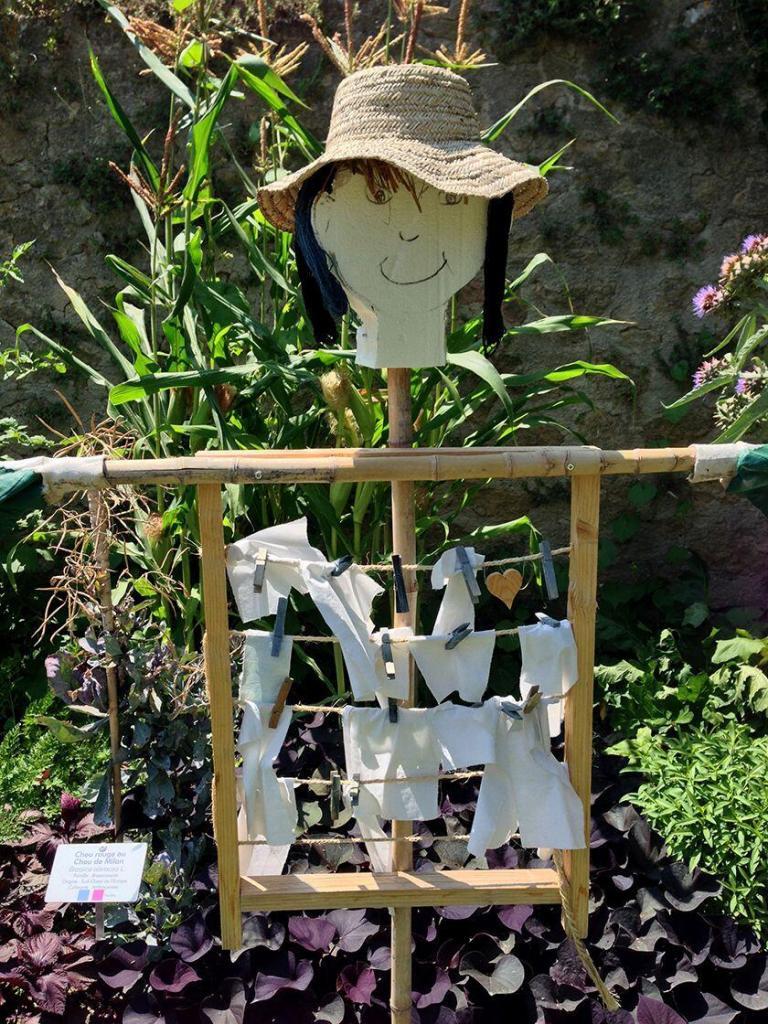 Historical information indicates that Lauris had a vermillonère by the 16th century, where natural colourings were made by drying cochineal insects and using their carmine acid to produce deep-red dyes. You can read more here. By 1638, the community was also involved in silkworm production, an important revenue source until the middle of the 19th century.

With that historical background in mind, take a stroll through this garden dedicated to the role that natural tinting materials played in Lauris' past. For a self-guided tour of the 250-300 plants, there is a Plan du Jardin and information panels or join one of two guided tours each week in the summer months.
Want to visit?
Here are the details:
Telephone: +33 (0)4 90 08 40 48
Website (includes workshop details)
Open daily from the 8th of May to the 31st of October 2015, from 10 am to 12 / 2 pm to 7 pm. Closed on Monday.
Guided tours on Tuesdays and Saturdays at 5 pm.
In winter: the shop is open from Monday to Friday, from 9 am to 12 / 1 pm to 5 pm
*La Table de Margot 36 avenue Philippe de Girard Tél : 04 90 08 40 40
All rights reserved. Perfectly Provence articles and other content may not be published, broadcast, rewritten (including translations into other languages) or redistributed without written permission. For usage information, please contact us.
Syndication Information
Affiliate Information
As an Amazon Associate, this website earns from qualifying purchases. Some recipes, posts and pages may have affiliate links. If you purchase via these links, we receive a small commission that does not impact your price. Thank you in advance for supporting our work to maintain Perfectly Provence.