Visit the Sea in Beautiful Sete on Your Next Provence Road Trip
If you have a chance to take a trip and don't really care where you go, just put your finger on a spot on a map. Then go there.
That's pretty much how I decided to visit Sete (pronounced "set").
A little bit Venice, a little bit Riviera
Sete is a town of approximately 40,000 people who mostly earn their livelihood from the sea.
…Continue reading here for details on this coastal city in the Languedoc-Roussillon. There are daily markets, a fish auction house, fabulous architecture and a rich history. Sete is actually an island, and consider by many to be the "Venice of France." There are 24 bridges that straddle canals, which lead to the Mediterranean. The City's coat of arms features a whale, apparently sailors gave the island its original name Cette (Cettoise) due the the humpback shape of the land.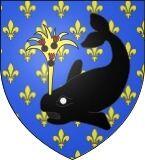 More articles on Sete:
Sete or Marseille Find Out Which One Has the Best Fish Soup
Provence Road Trip: 10 Reasons to Visit Sète
Culinary Destination Sète for Food Lovers