Tour de France: Mount Ventoux Wines
Contributor blog post by Jill Barth:
A kindly giant who watches over the aromatic garrigue scrubland and the carefully tended vineyards, Mont Ventoux shelters wines conducive to sharing and close companionship – celebrated with a fragrant, flavourful centrepiece.

~ CHRISTOPHE TASSAN Sommelier and Rhone Ambassador
THE TOUR DE FRANCE 2016
Stage 12 of the Tour de France will route cyclists from Montpellier in the Gard department, through Bouches du Rhône deparment on to the Vaucluse to cap the top of mighty Mount Ventoux, 1912 meters in elevation.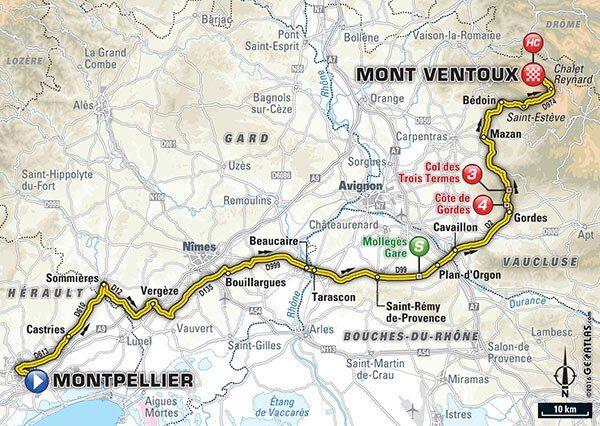 …Continue reading here for Jill's list of the 14 things you should know about Mont Ventoux wines. Perhaps on July 14th you would like to raise a glass of Rhône Wine from this area to toast the amazing athletes who will race to the top of Mont Ventoux at 1912 metres.
Via:: L'occasion