Top Picks for Provencal Wines We Love
My wife and I live part of the year in St-Rémy-de-Provence and we love all the great local wines. They come in any colour you like—red, white, and pink—and range from inexpensive quaffers to bottles you'd be proud to serve to anyone.
Our Top Provencal Wines
Over time we've visited many of the local wineries and some of them we go back to year after year. Here are our favourites, all of which have nice tasting rooms and (usually) English-speaking staff.
Mas Sainte Berthe
Near the dramatic fortress of Les Baux-de-Provence sits a quiet little winery by the name of Mas Sainte Berthe. Inside is a tasting bar with a knowledgeable and multi-lingual staffer, ready to pour you tastes and answer your questions. You can also buy olive oil, specialty soaps and a few other things in the adjoining boutique.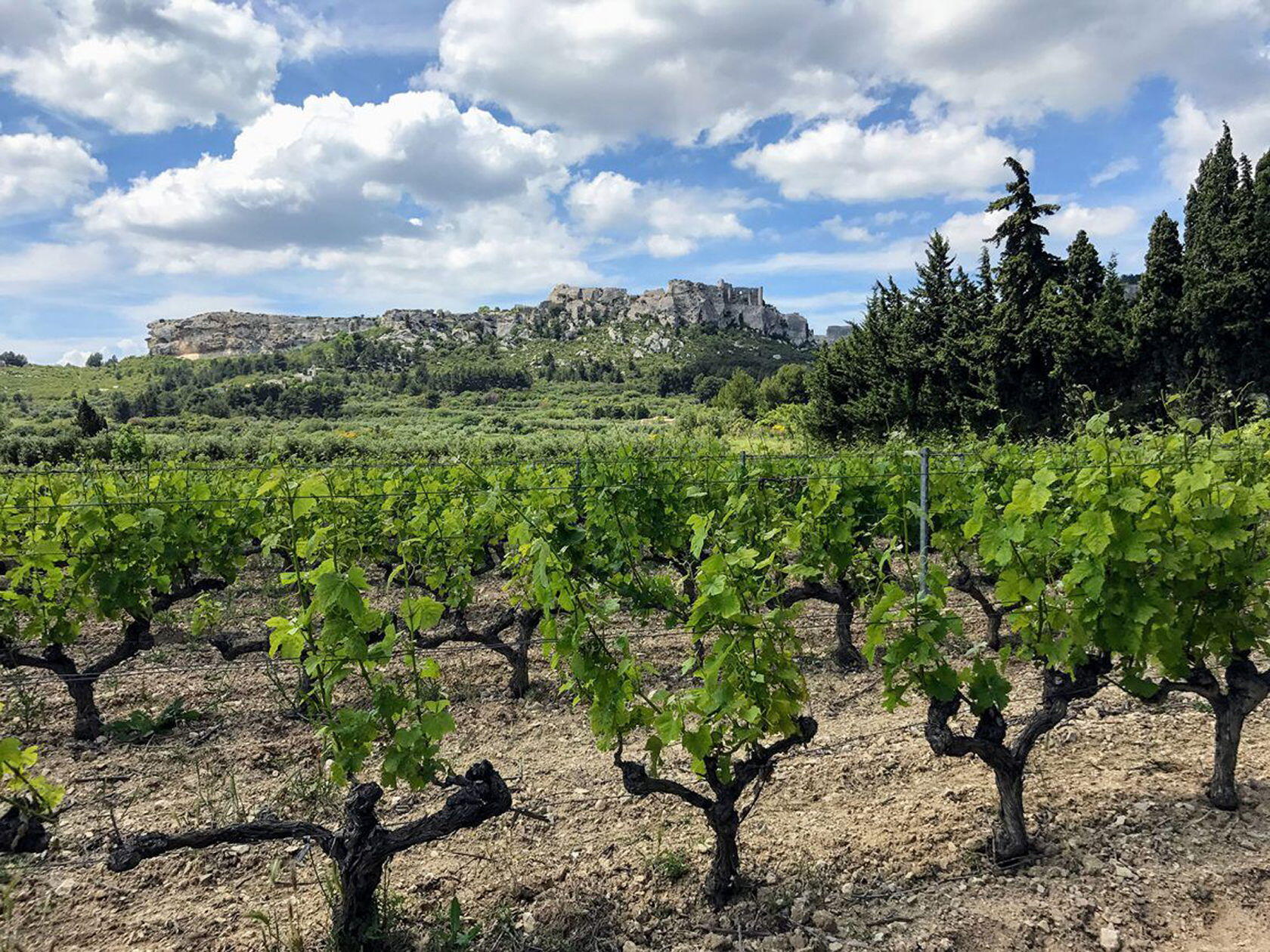 All the wines are good and reasonably priced—typically 8 or 9 euros—but for my money, the best are the whites and rosés. In addition to bottled wine, Mas Sainte Berthe also sells boxed wine and it's very popular—Val and I often see someone wheeling out a few boxes (or more) when we're there.
Mas Sainte Berthe (website)
Route D27, Chemin de Sainte Berthe
Read more about the lady winemakers of the Alpilles and a dozen reasons to visit AOP Les Baux vineyards.
Vignerons d'Estézargues
While not technically in Provence, this winery is very near, just 20 minutes west of Avignon. There are a dozen winemakers who share a big winemaking facility, keeping costs low for everyone, and the wines are terrific. With most of the bottles costing about 7 euros, it might be the best-value winery in France!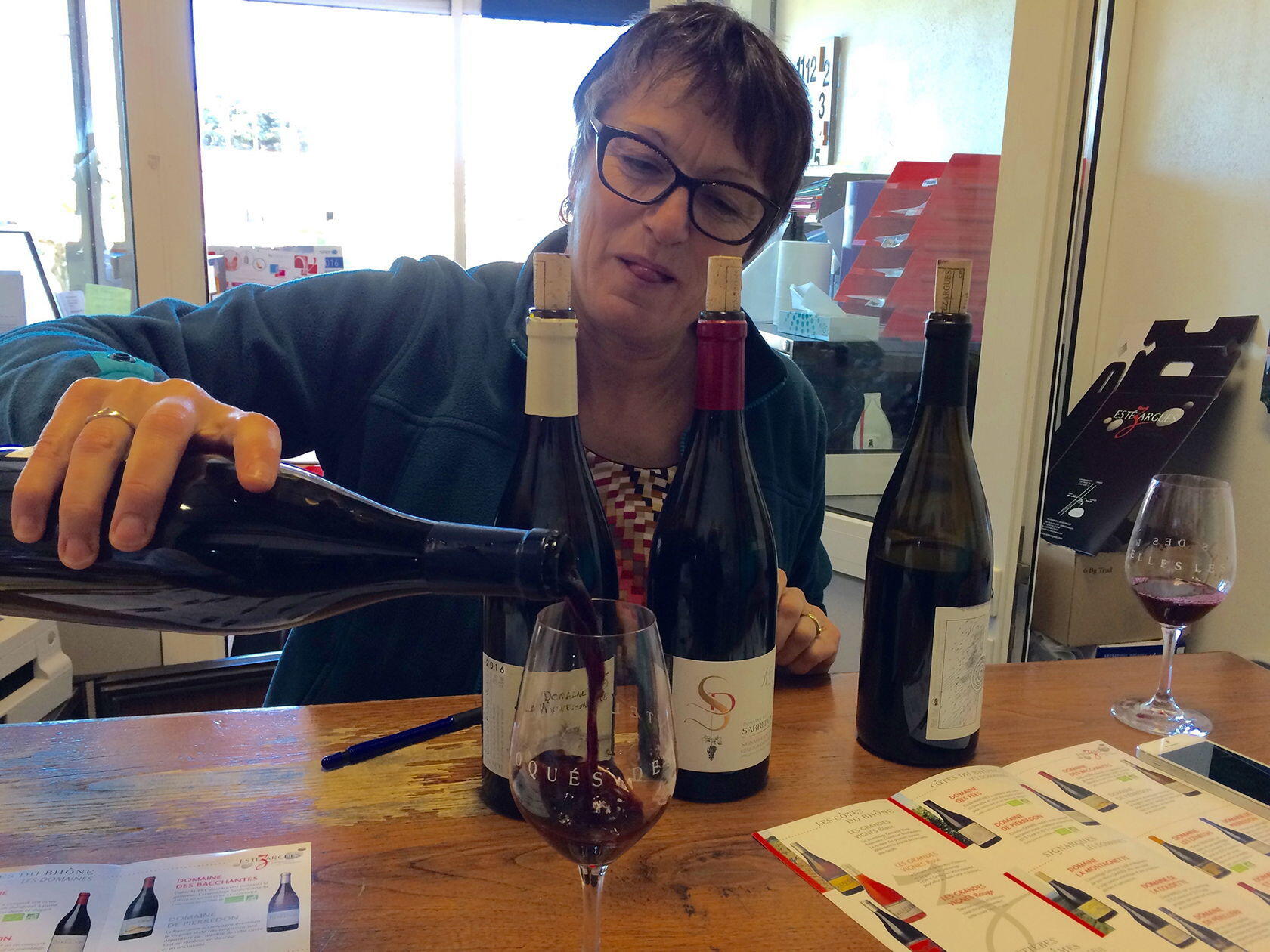 There are a few whites and rosés, all good, but the real strength of the winery is in its reds—rich, full-bodied, and able to compete with wines two and three times their price. The tasting bar is just inside the front door, with a couple of friendly office workers who double as servers. It's very informal and you have to keep an eye out for forklift drivers who sometimes pass right behind you!
Nearby is a secret picnic spot, a perfect place to enjoy one of the bottles you just bought.
Les Vignerons d'Estezargues
478 Route des Grès, Estézargues
Tel: +33 (0)4 66 57 03 64
Notre Dame des Pallières
Stepping up a level in both quality and price is this winery in Gigondas, about 20 minutes east of Orange. Their wines range from modest Côtes-du-Rhône to the flagship Gigondas. The winery is not famous but its wines are very well regarded by those in the know. Winemaker Claude Roux once told me that every year there is a private competition among all the local producers of Gigondas, with about 150 different wines entered. "We're always in the top ten," he said, "and this year we were third!"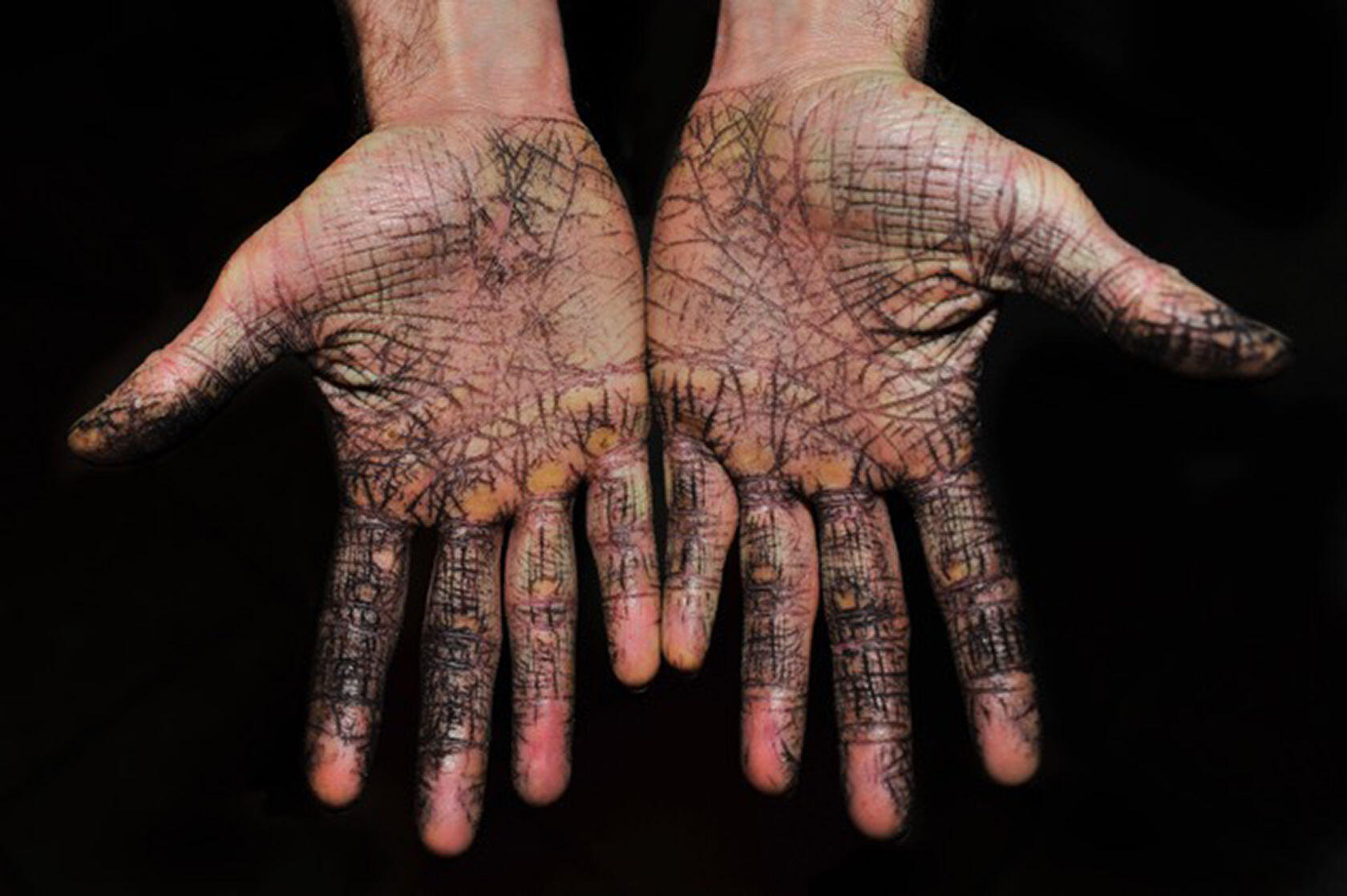 While you can pay serious money for a top Gigondas, Notre Dame des Pallières remains reasonable, with their best wine currently priced at 14 euros. The tasting room has recently been upgraded and is a comfortable place to taste through their lineup, with the server usually a member of the family. Be sure to stop in the charming nearby town of Gigondas for lunch or a coffee.
Domaine Notre Dame des Pallières (website)
311 route de Lencieux, Gigondas
Château Romanin
Just outside of St-Rémy, above the aerodrome where gliders take off and land, is Château Romanin. It sits next to the ruins of a famous château of the same name, which was once a medieval "Court of Love."

The winery is beautiful inside and out, with views north as far as Mont Ventoux, and the wines are outstanding. They are also pricier than most of the other local wines but hey, you get what you pay for! Be sure to stop at the aerodrome on the way in or out and watch the gliders soar over the nearby Alpilles Mountains.
Château Romanin (website)
Route de Cavaillon
Discover a long history of winemaking stretching two millennia of wine and mystery at this vineyard.
A Special Wine Event
If you are in the area in early April, be sure to check out the annual wine fair in Châteauneuf-du-Pape. It's one of the world's great wine towns and for 10 euros you can taste as much as you want. There is also a pop-up food court with delicious foods from all over France.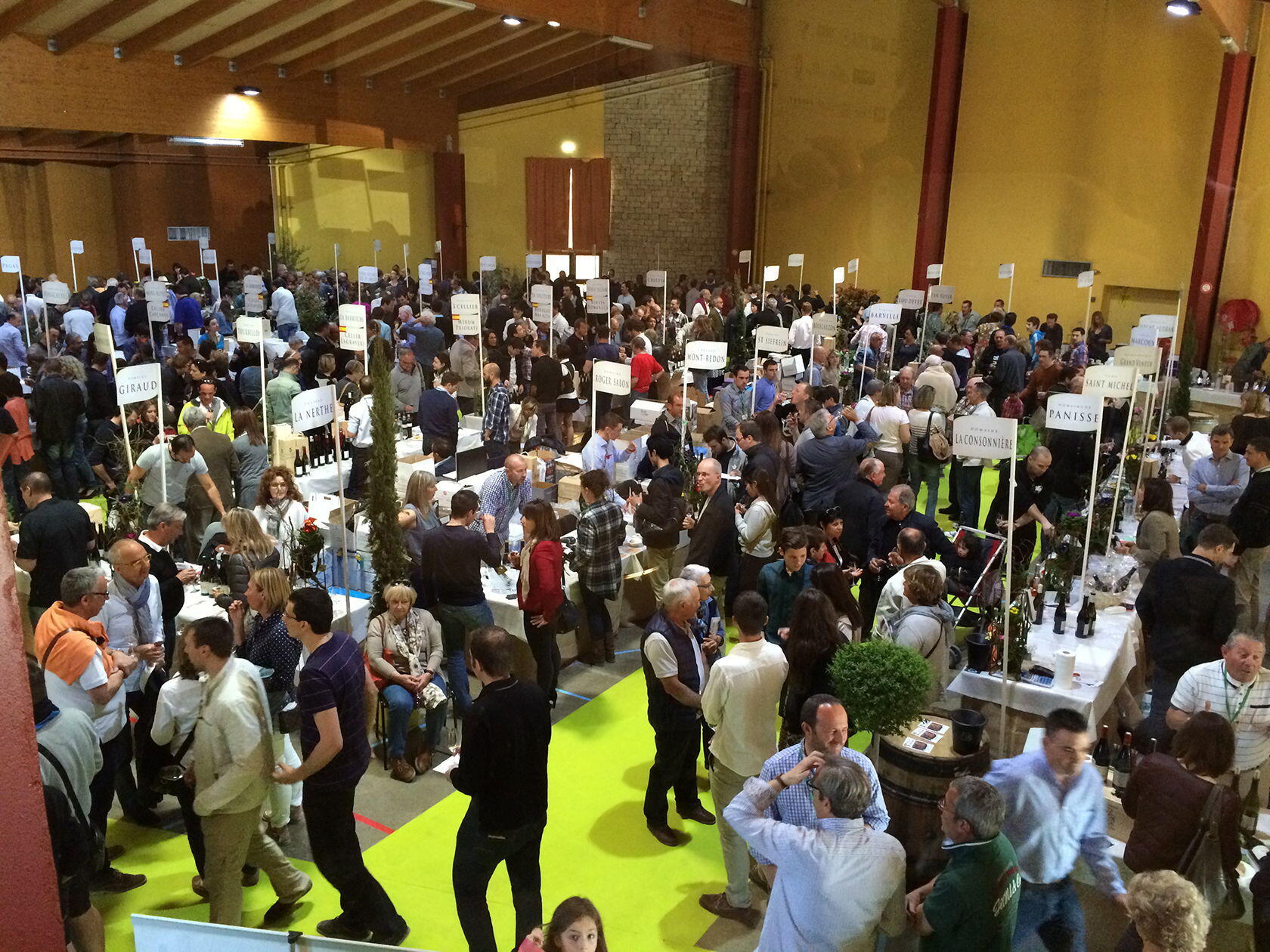 And If You Don't Want To Bother
Most villages in the area have a wine shop or two and even grocery stores often have a good selection of local wines. So if you don't want to bother with a wine tasting, pick up a bottle or two at one of them—you'll be sure to find something you like.
Image Credits:
Mas Sainte Berthe from the winery website
Estézargues – Keith Van Sickle
Pallières: from the winery website
Château Romanin from the winery
CdP wine fair – Keith Van Sickle