12 Reasons to Visit the Vineyards of Les Baux de Provence
Launched in 1995, Appellation d'Origine Contrôlée (AOC) Les Baux de Provence was a bold step for a dozen winemakers. They joined forces in an attempt to carve out a unique identity in the ocean of mediocre (at the time) Provencal wine. These wineries had fallen under the umbrella of the AOP Coteaux d'Aix-en-Provence since 1972, and the les Baux vintners felt that their production was blurred in the vast volume produced by that AOP. The Les Baux AOC (now Appellation d'Origine Protégée (AOP)) was re-established in 1995 reverting to the original appellation formed in 1956.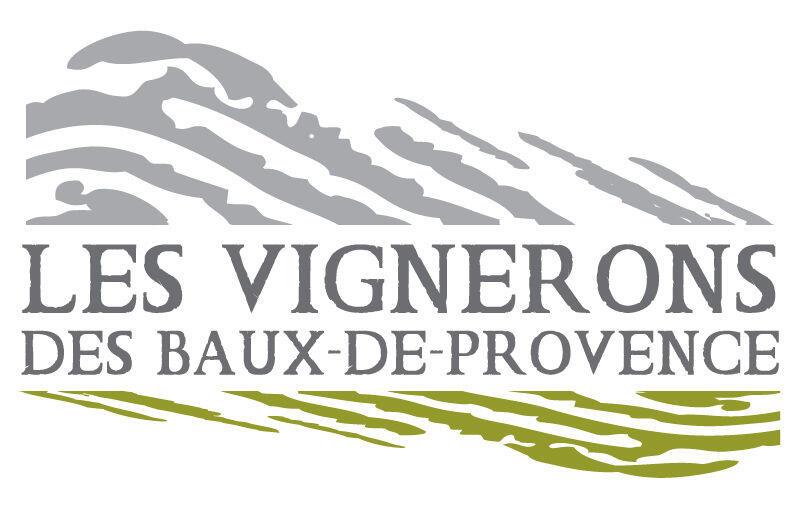 The landscape surrounding these vineyards is not exactly the land of milk and honey, but rather a harsh alpine climate that supports the arid needs of grapes and olives. Known as the Alpilles (small Alps) this 30km band of jagged limestone cliffs and scrub brush is a protected regional park infused with wild aromas of herbes de Provence. At its highest point, the ridgeline of the mountains is only 498m (1,634 ft) yet the gnarled limestone fingers reaching towards Provence's blue heavens are simply arresting.
Additional read: The Lady Wine Makers of Les Baux de Provence

The Park and its unscathed terroir are the reasons that the vineyard owners felt that their wines and their image would be better served under the AOP Les Baux de Provence banner. Some 20+ years into the experiment there is no question that the wines are of a quality that demands you pay attention. Béatrice Joyce (she and her husband own Domaine Dalmeran) pointed out that each vineyard within the AOP is, in reality, a small universe of wine with its particular terroir and geographical aspect within the Alpilles. Unlike other wine-growing areas in France, such as Burgundy and Bordeaux, the vineyards in the Alpilles are insulated operations.
We invite you to take a wine road trip through the Alpilles for a little sipping and sampling to enjoy the magic elixirs crafted by these 12 winemakers of the Vins de Baux de Provence:
Château d'Estoublon has had several owners and a  long history of organized wine-growing beginning with the Seigneurie du Mont Paon, who managed a large swath of farmland under the command of the Counts of Les Baux. Read the full story of "le Grand Mas" (the large house) and reasons to visit here. The Schneider family has owned the estate since 1999, and Valerie Schneider and her husband Rémy Reboul the extensive operations. This power couple combines their experiences in marketing and hospitality to run the 494-acre property with its 28 hectares of olive trees (five classic olive varietals) and 8 hectares dedicated to organic grapevines.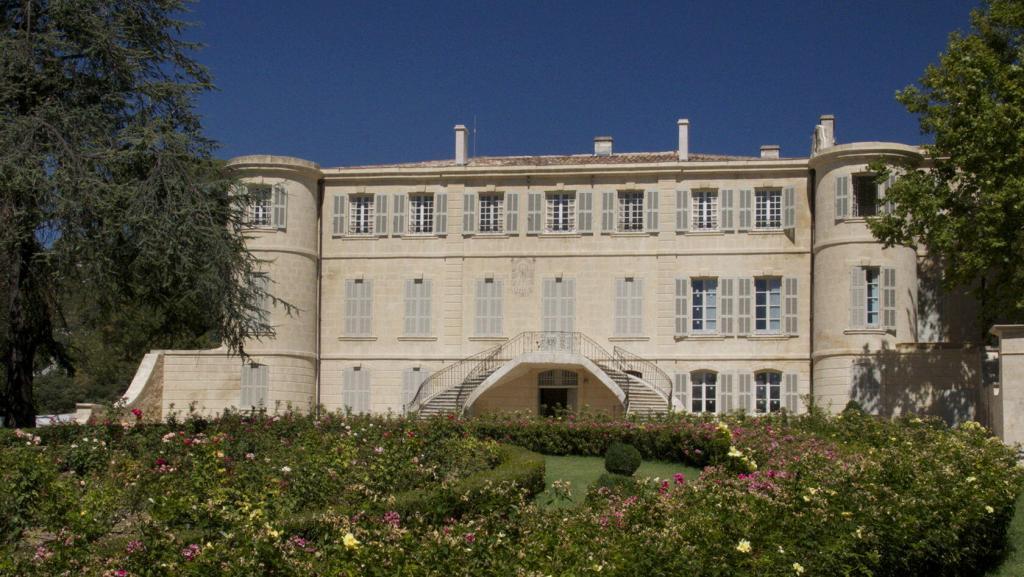 Mas de la Dame: Since 1995, this 740-acre property has been operated by Caroline Missoffe and her sister Anne Poniatowski. These two ladies are the 3rd generation of the Faye family to run this vineyard that is believed to be one of the first commercially established operations in the region. There is a charming boutique at Mas de la Dame offering products from their 40 hectares of vineyards and 18 hectares of olive groves.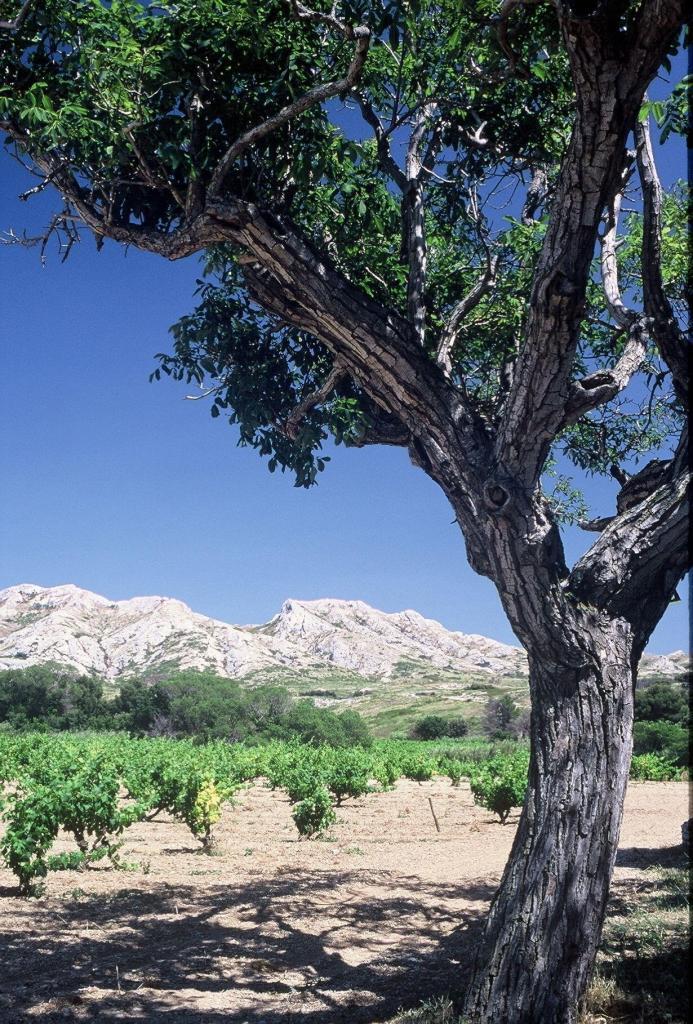 Mas Sainte Berthe: Documentation from 1539 references a chapel (dedicated to Ste Berthe) on Lord de Mollières' property. Mas Sainte Berthe was an old pilgrimage site where believers would assemble twice a year to drink water from the natural spring in hopes of relief from their fevers. Now, it is a gathering place for wine drinkers who wish to sample wines crafted from the vines planted in the 1950s by the David family (their first vintage was 1976). Mas Sainte Berthe has 21 hectares of vines and 5 hectares of olive groves.
Domaine Château Dalmeran: This one of two vineyards owned by Neil and Béatrice Joyce – the sister property is in Châteauneuf du Pape. This couple is forging a strong link between all the pleasures that surround wine – food, music, art and socializing. There is an annual cooking contest where young regional chefs are invited to marry their culinary passion with the wines of Château Dalmeran; they have one month to prepare for the event before the judging begins. This Domain produces both wine and olive oil from 11 hectares, and they invite you to spend an hour, an afternoon or a jazz-filled evening at Château Dalmeran.

Domaine de Lauzières: Thirty years after their father had left the estate to the Boyer sisters in his will, the vineyard was in need of revitalization. Partners Gérard Pillon and Jean-Daniel Schlaepfer purchased this dishevelled plantation from the Boyer family and began the regeneration process. A full-scale modernization project at Domaine de Lauzières is still on-going with full replacement of grapevines in some sections, road grading, building renovations and restoration projects. The 16th century Huguenots who took refuge in the Alpilles would certainly not recognize this state-of-the-art winery but might have approved of the organic and biodynamic wines produced from the 31 hectares of vines. There are also 25 hectares of olive groves on the property.
L'Affectif is the wine passion project of Jean-André Charial, who has been involved in his family's Relais & Château property Oustau de Baumanière since 1967. This amazing 5-star property was once an abandoned 16th-century farmhouse. M. Charial and his wife Geneviève have subsequently expanded their hospitality business well beyond the tiny village of Les Baux and created a luxury brand 'Les Maisons de Baumanière.' In his limited spare time, M. Charial might be found inspecting his grapevines in the Alpilles and producing roughly 8,000 bottles of l'Affectif, his biodynamic wine.
Mas de Gourgonnier with 38 hectares of grapevines and 18 hectares of olive groves has been run by the Cartier family for several generations. It is a sheltered estate in the core of the Alpilles that once served as the farm for the secluded l'Abbaye de Pierredon (now its neighbour), and provided the nutritional needs of the monks. In the 1950s, the first commercial vines were planted, and the cave was established. Luc and Frédéri joined their father Nicolas in the business, and more recently Eve (Luc's daughter) joined the team. Mas de Gourgonnier practices organic agricultural methodology and limits the wine product to 40 hl/ha to ensure top-quality wine.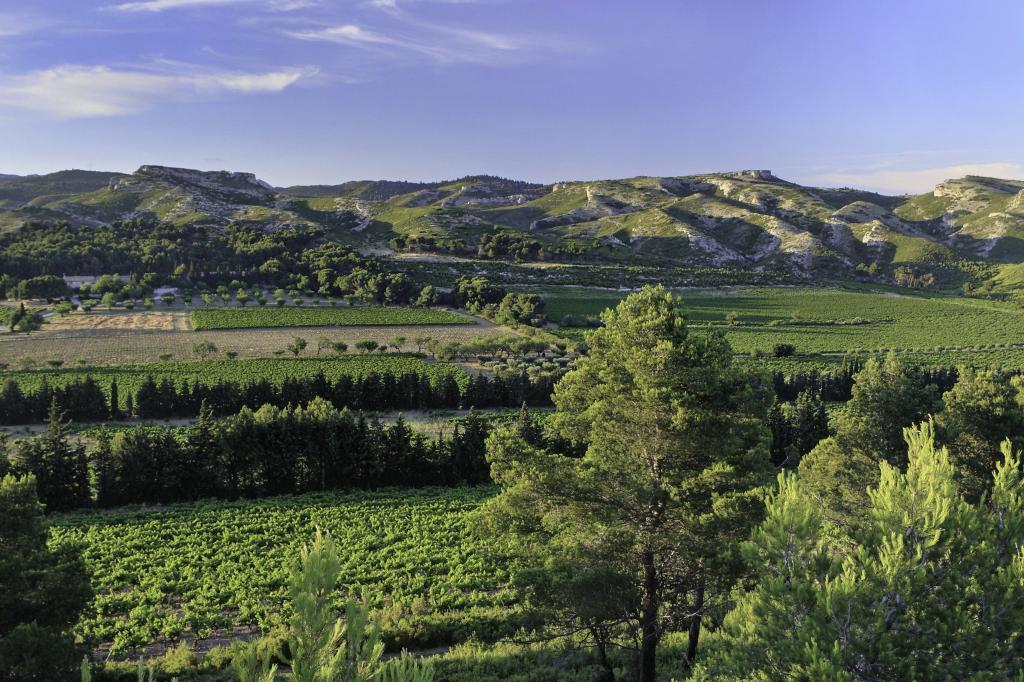 Domaine de Terres Blanches is a vineyard so bathed in the blinding summer sun that the soil almost appears white. Located on the north side of the Alpilles this 35-hectare vineyard focuses exclusively on organic, biodynamic wines. Noël Michelin would be impressed by the neat rows of mature vines in the vineyard that he acquired in 1968. It would have been back-breaking work for man and mule to remove the scrub brush (garrigue) and pines from the property that he had purchased. The winery building was built in 1973, and the estate has been following organic farming methodology from the outset. The property changed hands in 2012, and the new owners (from Alsace) continue the tradition of blending wines using the grapes from the region – grenache, syrah and mourvèdre.
Château Romanin is pressed up against the stone cliffs of the Alpilles, today's view of the glider aerodrome and north-facing vista would have been strategically chosen when the 13th-century castle was built. Now in ruins, this château was inhabited by the Templars operating as a Medieval site of "courtly love." The 23 hectares of vines and 4 hectares of olive groves that are sprinkled with almond trees continue to benefit from the favourable weather and solar aspects that marked the passage of time between bi-annual solstices and lunar movements so long ago.

Domaine Hauvette faces the mistral winds head-on with its northerly aspect this vineyard may be small at 14 hectares, but its wines are exceptional just like their winemaker. Dominique Hauvette is described as stubborn, courageous and hardworking and you would have to be to operate a vineyard as a single female. Her first harvest was in 1988, a time when she had only a couple hectares of vines. Now some 28 years later her cellar is marked by a stone from the Pont du Gard – a symbol of Roman strength and engineering spirit that parallels this award-winning winemaker's approach to organic farming.
Domaine Guilbert is located within a few minutes of downtown St Remy is a tiny 30-year old vineyard surrounded by olives and cypress trees. Guy and Nathalie Delacommune purchased Dominque Hauvette's original 2 hectares in 2007, continuing to produce organic wine.
Domaine de la Vallongue, the name of this vineyard, pays homage to the long Roman road from Rome to Spain – Vallongue represents a long valley. The owners of this 38-hectare property have practiced organic farming since 1985. Watch for their summer program that includes summer music under the stars – Nuits Lyriques – and static art exhibits. In what was once a place for sheep grazing and hunting, stands a striking winery and boutique – a place to sample their wine an estate olive oil.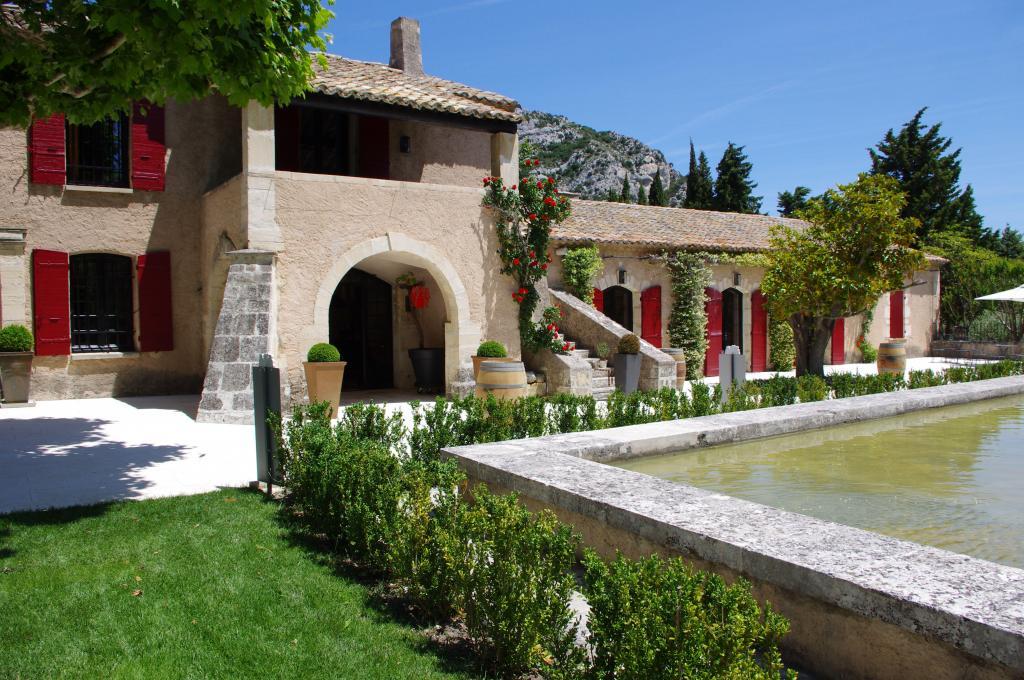 There are many other reasons to visit the Alpilles,
but we think these 12 should do for now.
Enjoy!
Image credits: All photos were received from and published with the permission of ROUGE GRANIT and AOP Les Baux de Provence
All rights reserved. Perfectly Provence articles and other content may not be published, broadcast, rewritten (including translations into other languages) or redistributed without written permission. For usage information, please contact us.
Syndication Information
Affiliate Information
As an Amazon Associate, this website earns from qualifying purchases. Some recipes, posts and pages may have affiliate links. If you purchase via these links, we receive a small commission that does not impact your price. Thank you in advance for supporting our work to maintain Perfectly Provence.