Rebecca Ronane Coaching Women in Provence
Rebecca Ronane has looked "reinvention" in the face more than once in her lifetime. She has had to refocus her career goals several times; from a one-time dream of acting Rebecca became a travel tour director and an English as a foreign language teacher. Now, Rebecca is helping women redeploy their work and life skills into new ventures.
Rebecca and her husband have settled in the village of Maubec in Provence. They have embarked on a passion project of coaxing an abandoned vineyard and olive grove into production. Reviving sleepy, fruitless trees is an agricultural pursuit for former city folk that Rebecca admits will require "a lot of hard work and patience."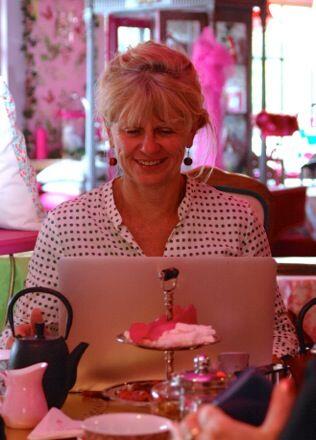 While her "city boy" husband tends, to his trees Rebecca is coaching women to make career choices to suit the next stage of their lives. Rebecca fell into coaching while taking English as a foreign language course. In her words, "The word coaching popped up throughout my course, so much so I wanted to know more!"
Rebecca's passion for lifestyle and career coach is fueled by mentors such as Carole Ann Rice of the Pure Coaching Academy and Ruby Mcguire a Coach for Coaches. Coaching Women Forward After 50 is the tagline for Rebecca's website; her practice allows for an individual's needs with several package options for refocus and reinvention.
If you are curious to find out more but uncertain about one-on-one sessions, Rebecca offers two group-based options that will allow you to make some new connections and share your challenges.
Cappuccino Coaching: limited to 8 women is a group environment where members gently encourage or challenge each other to take action.
Network Provence is a casual opportunity to exchange ideas and make connections with other women in the region. This is a popular event that the attendance numbers may soon swell beyond the warm embrace of Rebecca's wonderful home. The next session is on July 9th – details are on the attached flyer.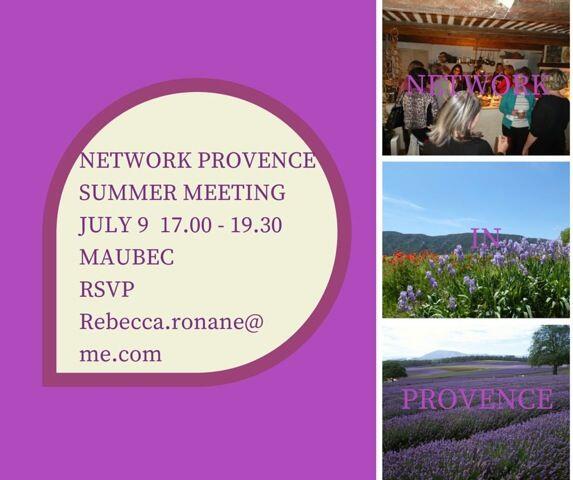 Image Credits: Photos published with the permission of Rebecca Ronane