Recipe for Wild Mushroom Bisque
As the weather gets cooler, my go-to dinner is often a hearty soup and a winter salad. Sturdy vegetables available in the late fall and winter such as squash, root vegetables, broccoli and cauliflower often combined with dried legumes and mushrooms lend themselves to a slow simmer on the stove top. Making soup is a satisfying Sunday afternoon activity. The cook is rewarded with a big pot of soup that can also be enjoyed throughout the week when schedules are hectic and less time is available. This mushroom bisque uses a variety of wild mushrooms and dried porcini to enhance its earthy flavor. Wild mushrooms and dried porcini are available at farmer's markets throughout the season and at most supermarkets. The bisque is easy to prepare and comes together in less than 1 hour. Consider serving it with a winter salad of endive, pears and walnuts and a loaf of crusty bread.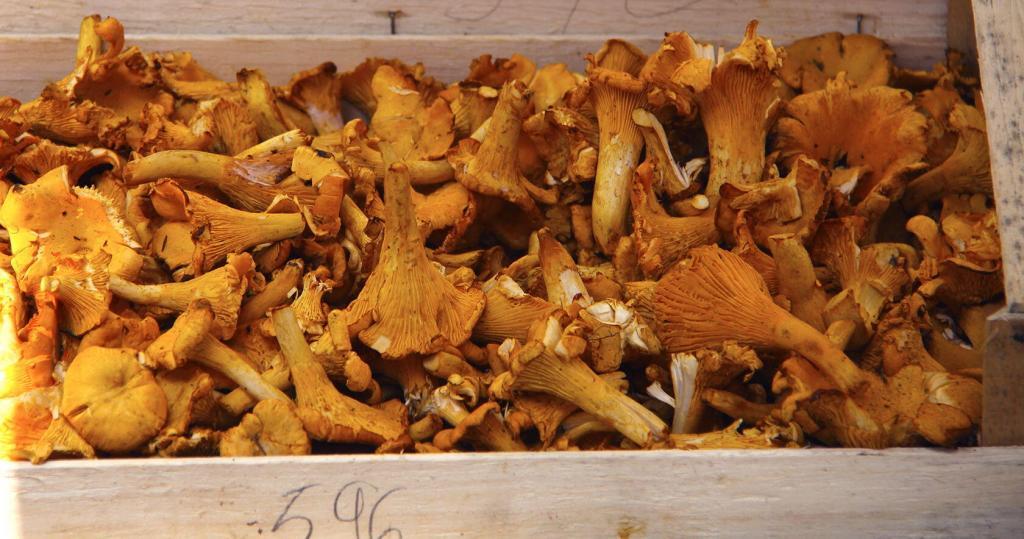 Pour boiling water to cover the dried porcini and allow them to soak for 15 minutes or until soft.

In a large pot, sweat the chopped shallot in the olive oil until soft.

Drain and rough chop the softened porcini mushrooms, tossing any foreign or hard bits but saving the liquid.

Add the sliced mushrooms and porcini to the pot and sautee for 3 minutes.

Add the chicken or vegetable stock, the reserved porcini liquid and the chopped thyme.

Bring to a boil, lower the flame and cook gently for 30 minutes until all mushrooms are soft.

Using a hand blender, puree the soup to desired consistency.

I like to leave a few small chunks of mushroom, but you may prefer your soup smooth.

Taste and adjust for seasoning.

Ladle soup into individual bowls, top with a dollop of creme fraiche or sour cream and a sprig of fresh thyme if desired and serve immediately.
For the broth: homemade is best, but canned low-sodium works, too
This recipe serves 4-6 as a main course or 6-8 as a starter.
Please share this with friends and family.