Our Top Local's Picks for Your Visit to Saint Remy de Provence
Contributor blog post by Caroline Longstaffe:
Recently someone who only had four days to spend in Provence asked me if I had to choose between a visit to Aix-en-Provence or Saint-Rémy-de-Provence, which would it be. Preferably I'd find the time for both but as stunning a city as Aix is, in June, for the first visit to Provence I think I'd choose Saint-Rémy. A happy little town, so charming and colorful and so typically Provence!
…Continue reading here to discover Saint-Rémy de Provence and its' charms. Caroline provides terrific details on restaurants for a bite to eat, places to stay, and what to see.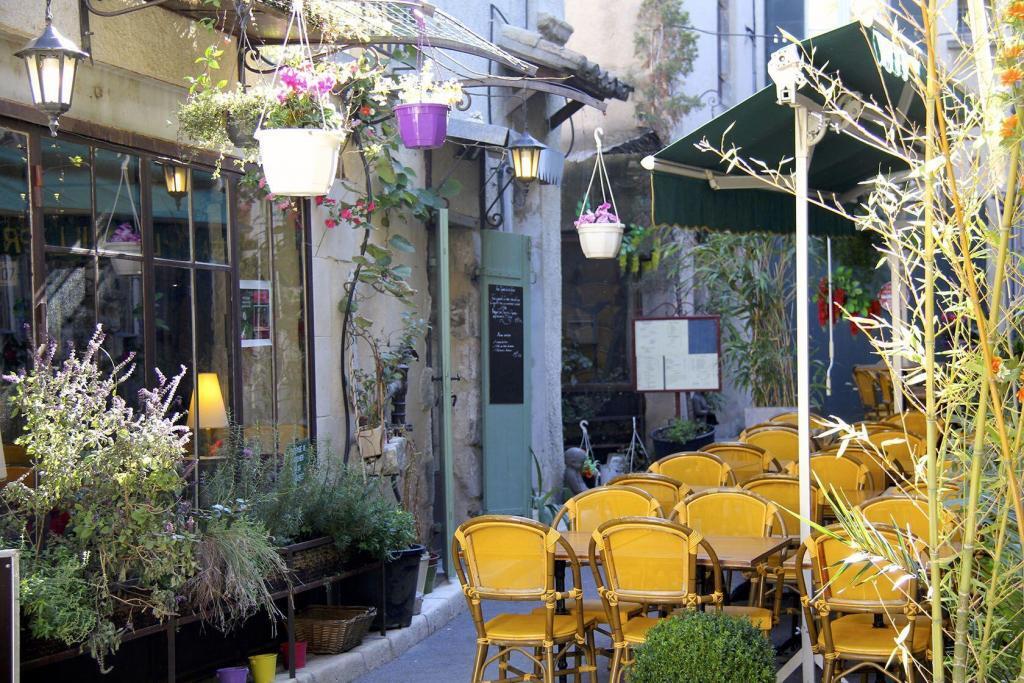 Tips for Visiting Saint Remy
Tourist Office (website)
Place Jean Jaurès
13210 Saint-Rémy de Provence
Tel: +33 (0)4 90 92 05 22
email: info@saintremydeprovence.com
Parking
You will find paid parking around Boulevard Victor Hugo, the street that surrounds the old town. However, it is not easy to get a spot.
There is paid parking available in the lot by the tourist office.
There is a large free parking area, just outside of the old town. This parking has been "discovered" so, you can expect it to be quite busy on a market day. Keith shares the details here.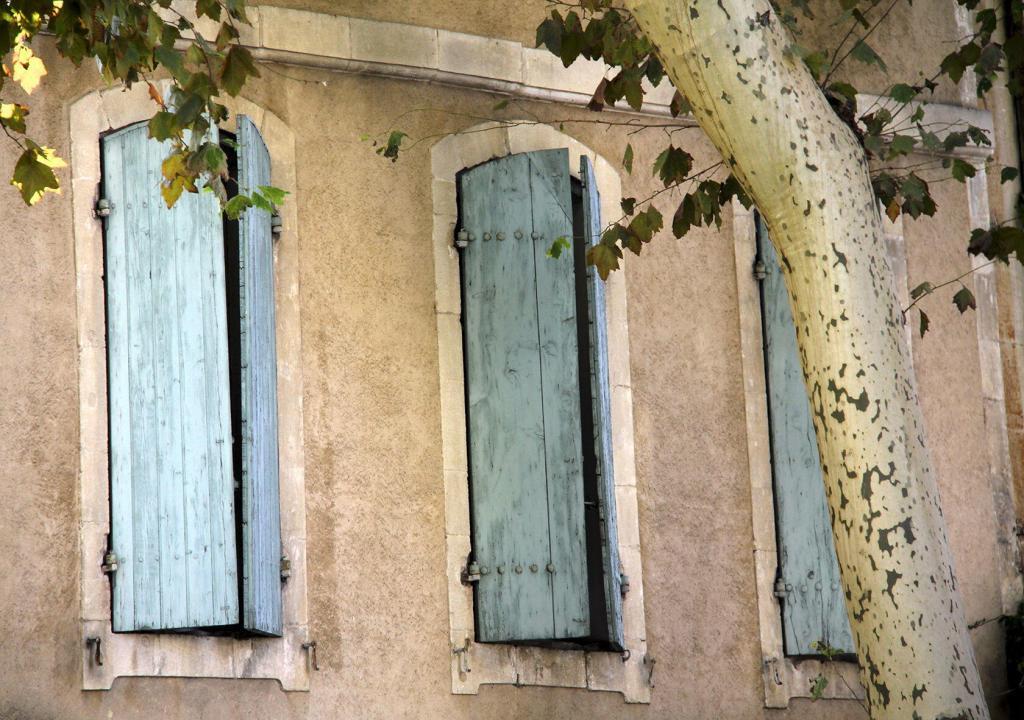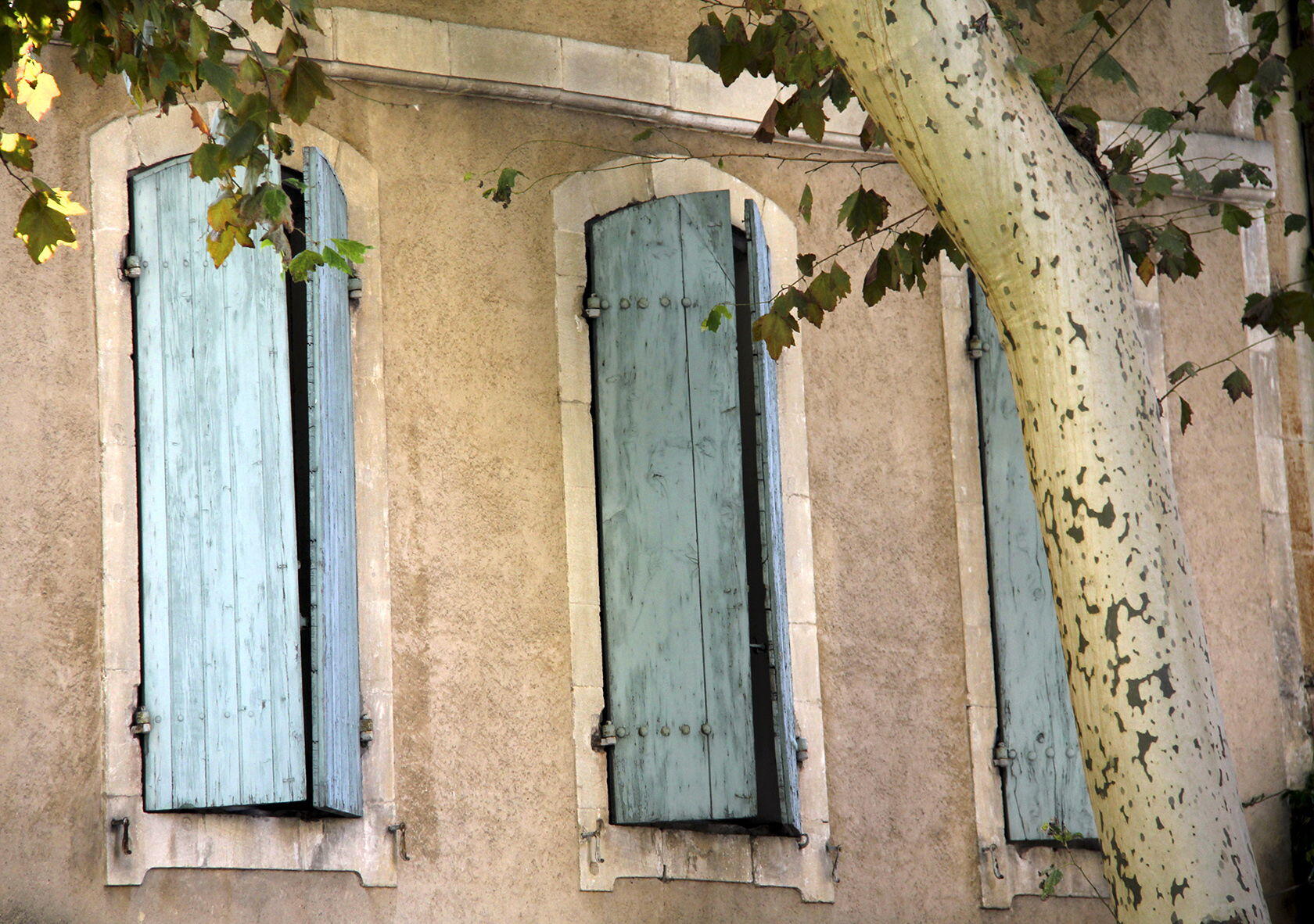 Walking and Hiking the Alpilles
Saint Remy de Provence sits at the base of the Alpilles, a small mountain range that is paradise for outdoor enthusiasts. The Parc Naturel Régional des Alpilles was established in 2007  to protect the beautiful environment from overdevelopment. The park is open to all for hiking, mountain biking, road cycling, rock climbing and even gliding (read about soaring in the Alpilles).
Parc Naturel Régional des Alpilles (website in French)
2 Boulevard Marceau
13210 Saint-Rémy-de-Provence
There is some additional information on the park and even a small gallery space.

Available at the tourist office are trail maps for hiking in the Alpilles. There are also two audio guides for self-guided walks in the town available for 3 Euros you can visit the town centre or do the Van Gogh Walk.
Beat the heat! Walk along the shaded Canal des Alpilles. However, swimming is absolutely not allowed (interdit) it is far too dangerous.
Don't Miss These Treasures
Saint-Paul-de-Mausole: In 1889, one mentally distressed Vincent Van Gogh arrived by train from Arles to Saint Remy. He spent a full year (1889-1890) at Saint-Paul-de-Mausole. While in Arles, Van Gogh had suffered from terrible bouts of depression. His mental state was so bad that he cut off his ear, some historians have wondered if the incident was self-inflicted the injury to gain acceptance into the asylum. We will never know the answer. Instead, we are left with the artistic results of his time in St Remy where he produced 150 paintings and 100 sketches.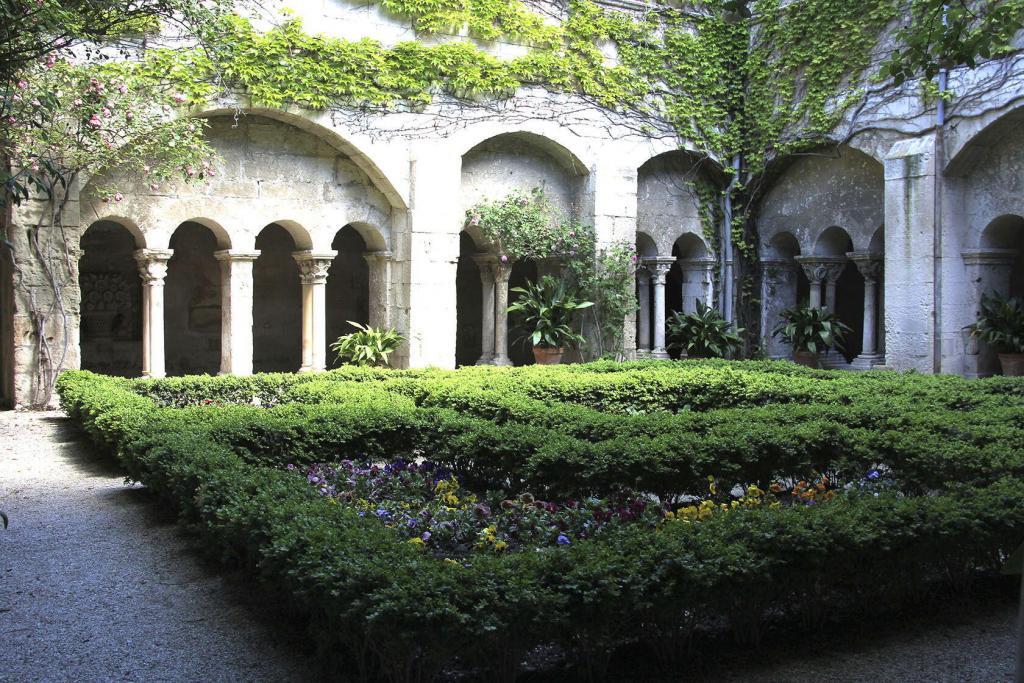 Saint-Paul de Mausole (website)
Chemin Saint-Paul
13210 Saint-Remy de Provence
Tel:  +33 (0)4 90 92 77 00
Glanum: Now an important archaeological site, Glanum was originally inhabited by a Celtic-Liguarian population. They found a water source, and the Alpilles provided all they required for survival. This group was supplanted by the Greeks and finally the Romans who were eventually chased away by the Franks who destroyed the site in 260AD. Built in three phases, the site is fascinating, although can be quite hot in summer months, plan to visit early or later in the day.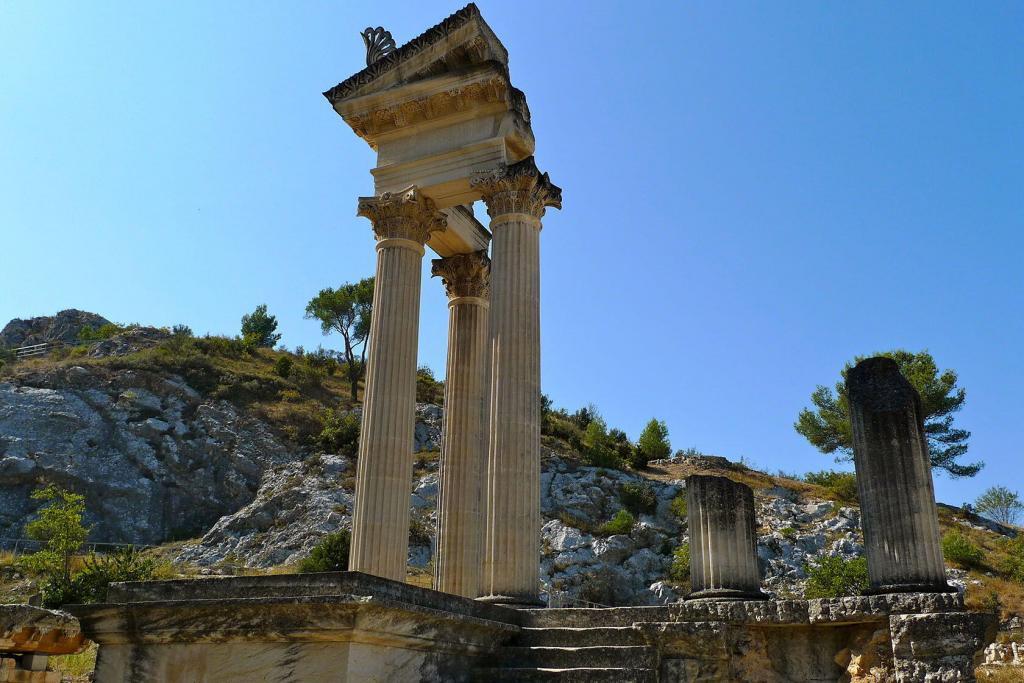 Glanum (website)
Avenue Vincent Van Gogh
13210 Saint-Remy-de-Provence
Tel: +33 (0)4 90 92 23 79