The Last Word. Peter Mayle's My Twenty-Five Years in Provence, Reflections on Then and Now
Almost 30 years ago, Peter Mayle introduced many of us to the arrière-pays Provençal (rural countryside) for the first time with his internationally best-selling novel A Year in Provence.  The success of that book and his subsequent novels had many primed to book flights to the South of France. If that wasn't enough, the scenery from the movie version of "A Good Year" had travel agent companies celebrating the spike in demand for their trips to Provence.
British aristocrats started heading to the French Riviera in the middle of the 18th century, but it took a particularly harsh winter in 1820 and crop failures to drive the less fortunate citizens south. That combination of events led to the construction of the Promenade des Anglais (read more in Margo Lestz's post here). No one can argue with the attraction of sunshine and Mediterranean breezes in the heart of an English winter (or summer). Peter Mayle and his wife, Jennie, arrived like many before them to the Côte d'Azur expecting blistering hot sun and maybe even a tan for their return to the United Kingdom. Instead, rain marked their holiday – the Noah's Ark kind.
Fleeing the rainy Riviera, the Mayles headed north towards home, hoping to catch the last gasp of an abnormal heat wave in the UK. They stopped for lunch in Aix-en-Provence at the iconic Les Deux Garçons restaurant and enjoyed a traditional 'plat du jour' of rabbit in a mustard cream sauce (see recipe below), and a glass of rosé.
Baked Rabbit with Mustard Cream
Tender rabbit baked to perfection in a creamy and tangy mustard sauce.
Check out this recipe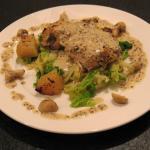 Things were looking up, and the rain had stopped. They continued their drive entering the Natural Regional Park of the Luberon for the first time, and the rest we might say is history.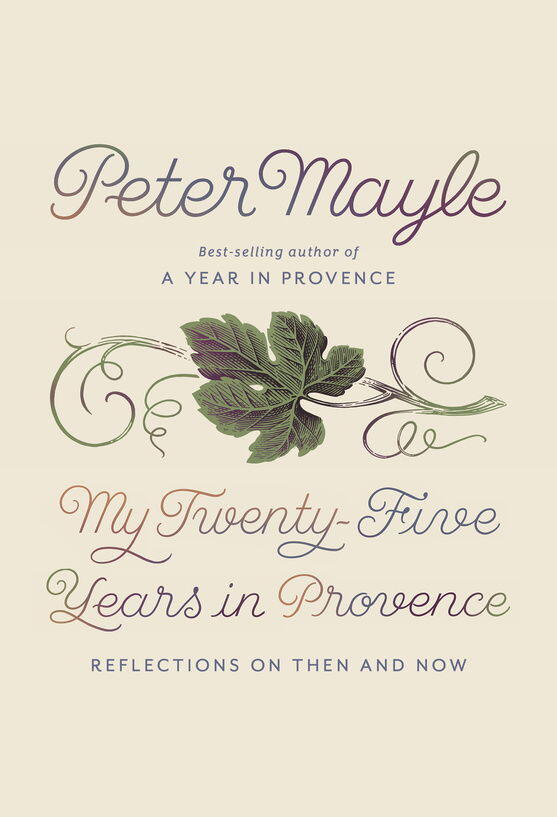 His last book was published in June, My Twenty-Five Years in Provence, Reflections on Then and Now, posthumously, as Peter Mayle passed away in January 2018. In 21 chapters, Mayle covers the story of the couple's introduction to the Luberon Valley, thanks to the inclement coastal weather. At that time, the Luberon's perched villages remained relatively undiscovered by outsiders, almost frozen in time. Mayle's humour reaches through the book's 179 pages as he reflects on their house purchase in Provence, house sale in the UK and a rather hasty decision to move to France.
Expat living is not for the faint of heart. The "it's not like home" list includes different cultural norms, driving rules, state governance, and in the case of France, the spoken word. The Mayles' desire to learn the language described in "Learning French, Inch by Inch" and understand cultural nuances helped them settle into life in Provence.
The book is not a chronological tale of the last quarter-century of their lives but rather a series of vignettes about what it is like to live in the region. Mayle dives into his views about some longstanding traditions, such as boules and pastis. He discusses seasonal changes and "The Pulse of the Village." The book is not a comparison of Then vs Now. Instead, Mayle muses that despite some significant changes in the region, with the influx of second home owners and associated upscale demands, some things never change – lunch remains a serious affair.
Like all the other Peter Mayle books, My Twenty-Five Years in Provence, Reflections on Then and Now is easy to read. In this case, it was a book I did not want to end as I knew that these were his last written words. Mayle will be missed.
All rights reserved. Perfectly Provence articles and other content may not be published, broadcast, rewritten (including translations into other languages) or redistributed without written permission. For usage information, please contact us.
Syndication Information
Affiliate Information
As an Amazon Associate, this website earns from qualifying purchases. Some recipes, posts and pages may have affiliate links. If you purchase via these links, we receive a small commission that does not impact your price. Thank you in advance for supporting our work to maintain Perfectly Provence.