Les Deux Garçons a Famous Aix-en-Provence Restaurant
This renowned Aix institution is located where else but the Cours Mirabeau with a decor largely unchanged since it was established in 1792 and which could have come straight from an Italian film set!
The site was originally occupied by an old inn which became a chess club for Royalists during the years leading up to the Revolution and as a result was the scene of some fighting in 1790. In 1840 it was bought by two waiters who gave the place its splendid name.
"Les 2 G" is a haven for the locals who love to sit and people-watch from the terrace shaded by ancient plane trees. It was here that Paul Cézanne and Émile Zola used to meet every afternoon and who wouldn't give a great deal to have been in the company of these giants of the Arts?
During the 50s and 60s customers included Churchill, Cocteau, Delon, Belmondo, Picasso and Piaf while in recent years Hugh Grant and George Clooney have graced the terrace! So pop in for an expresso – you never know who you might bump into here!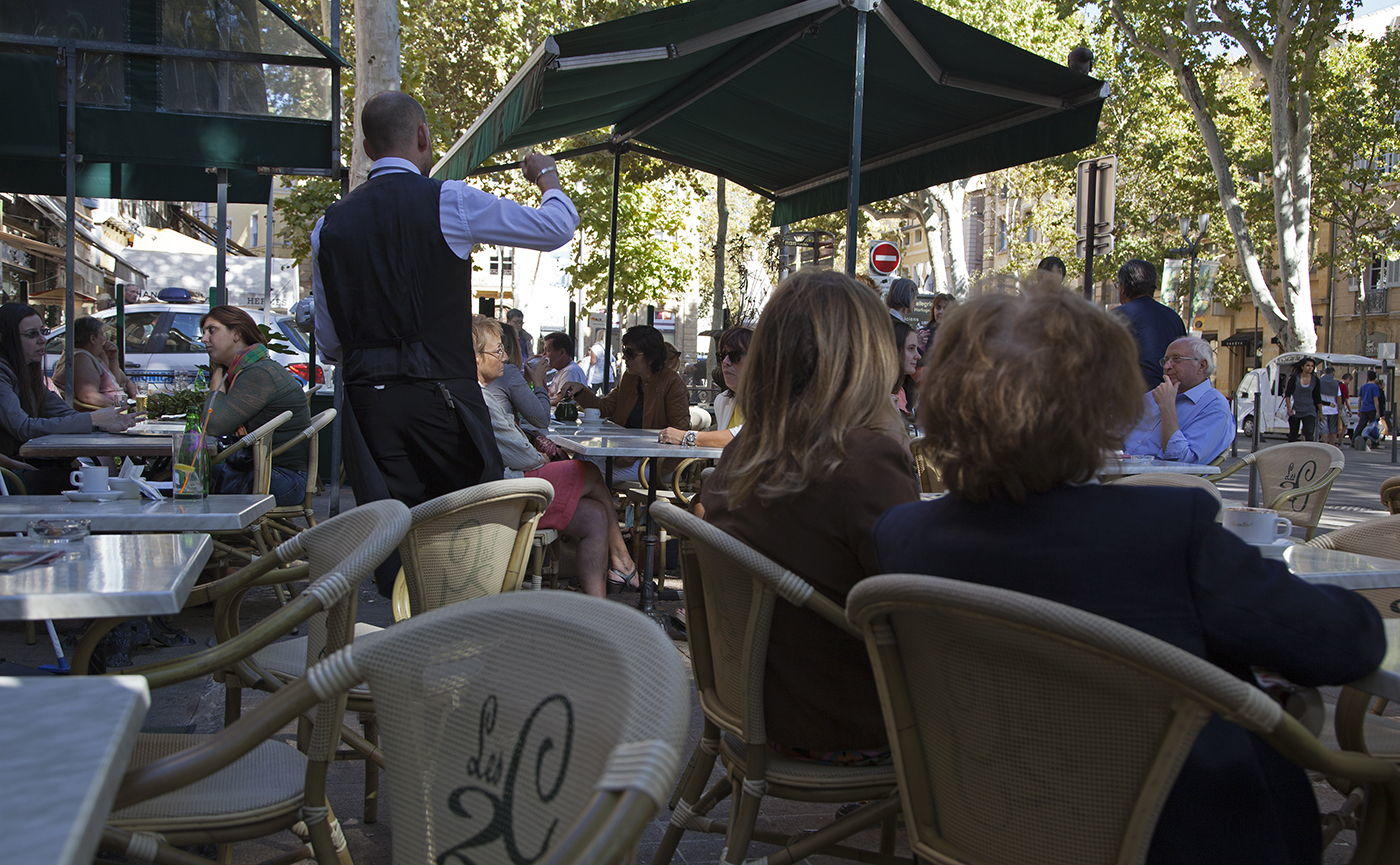 "Les 2 G" is also a Brasserie Restaurant offering a variety of seafood, bouillabaisse and steaks as well as a good selection of entrées.
Words and images ©Paul Shawcross
(photos: Les Deux Garcons café on the Cours Mirabeau at Aix-en Provence)